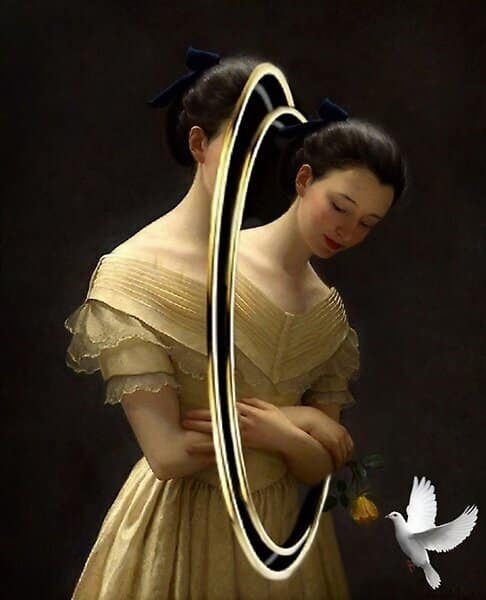 Francisco Abril and Nuria Velasco, also known as Welder Wings, asountds the art world with gothic surrealism.
The work they produce is a primarily digital collage that combines a variety of images into one dark and magical piece. Their artistic minds have united a variety of art styles together, making their work stand out. In their portraits, Welder Wings pays great attention to detail on the images they are layering. While the portrait they are using may be centered on a singular person, they begin layering it with symbols of death or alien-like body parts. Often they will replace or re-imagine certain body parts of the model, which can vary between the face, stomach, back, legs, and hands. Due to the old gothic portraits they use as the base of their work, their use of lowbrow pop-surrealism adds a unique spin on these already mystical pieces.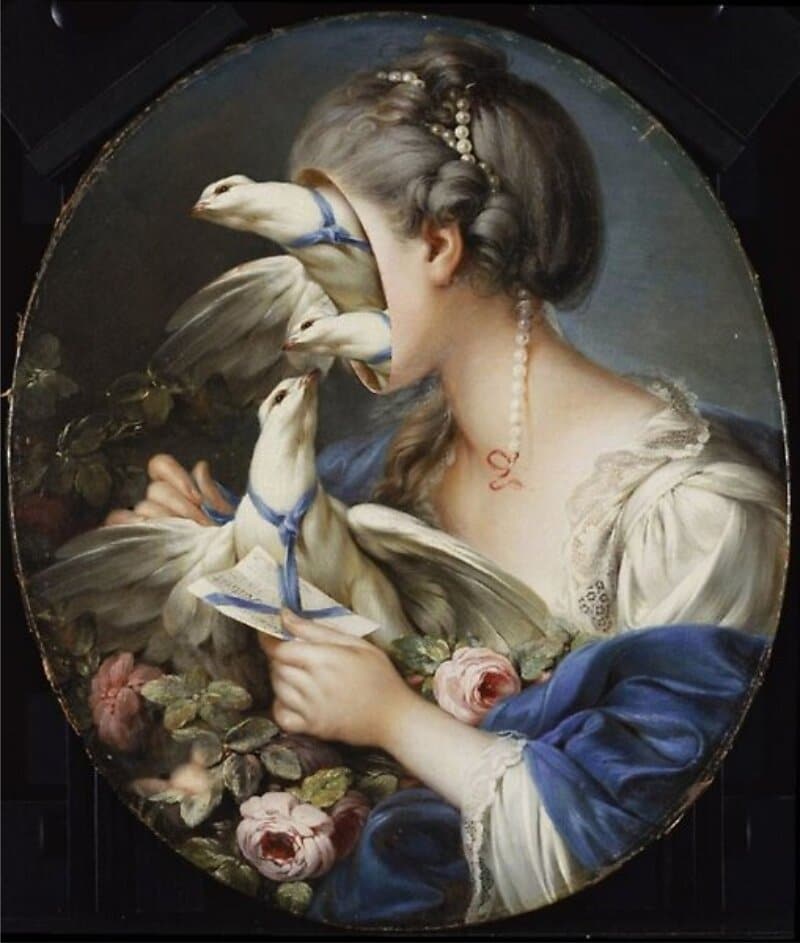 Welder Wings plays around with the human skeleton, large eyes, and even octopus tentacles in their work. While the images of these things in place of a human face can teeter on the scale of morbidness, they add youth and beauty by layering the image with flowers and greenery. Their work brings a sense of smugness and wit by playing with this idea of combining death and beauty. However dark their portraiture can be portrayed, there is no denying the unique flare Welder Wings explores by tying mystical works of art with even scarier underlying themes.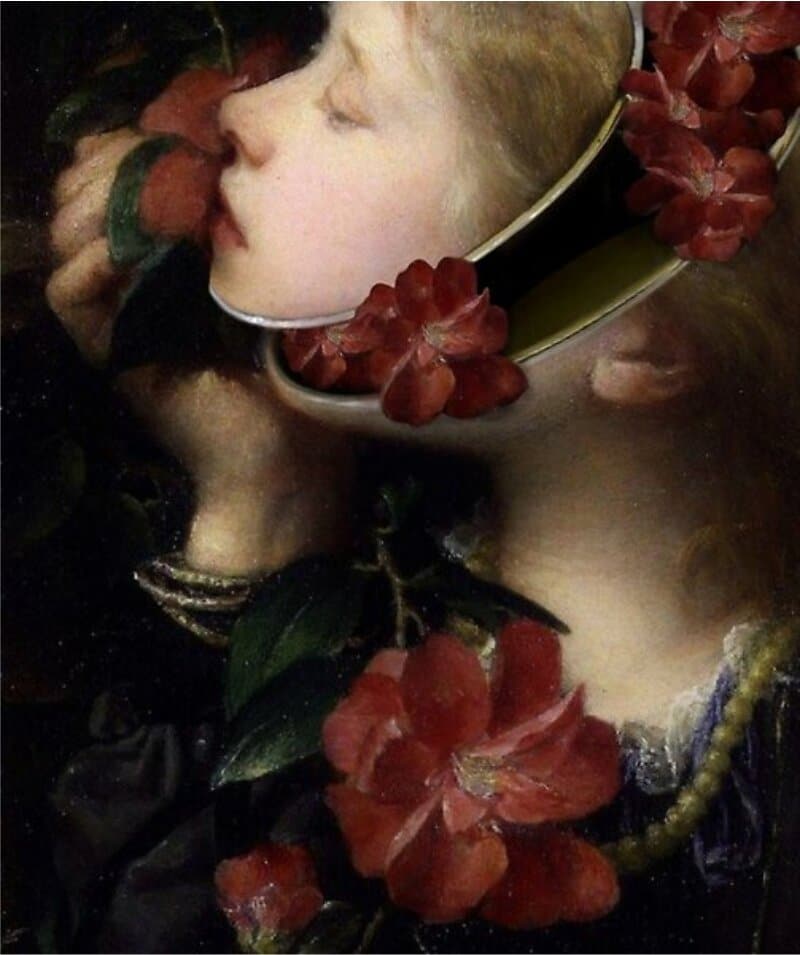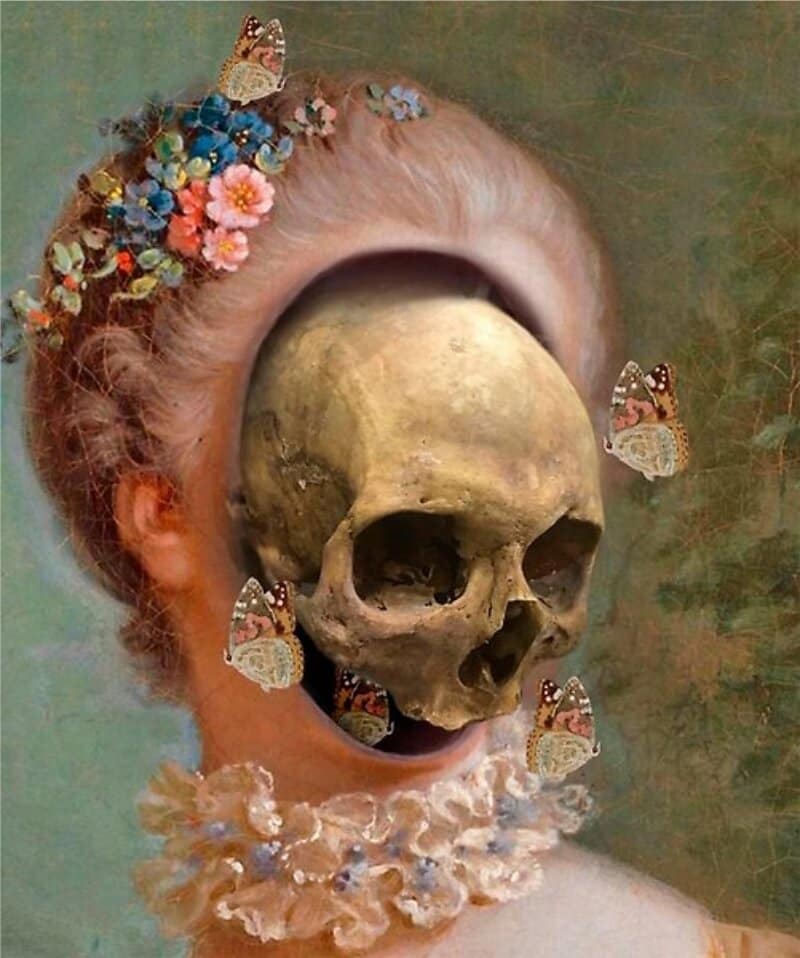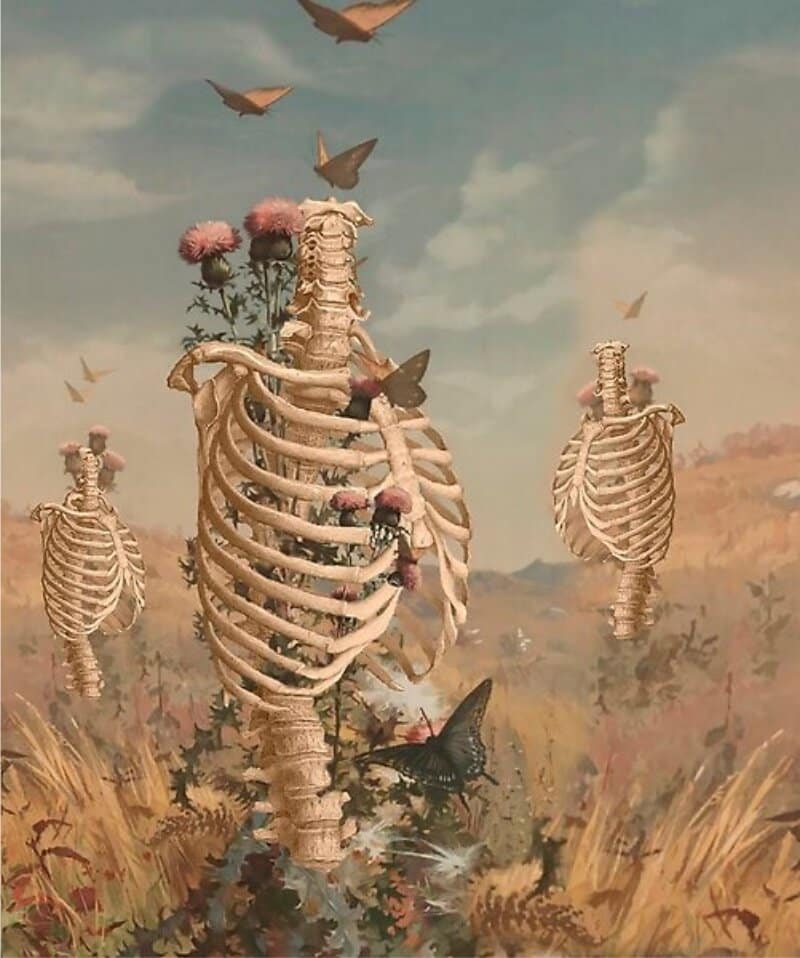 INFORMATION
Images with courtesy of Welder Wings