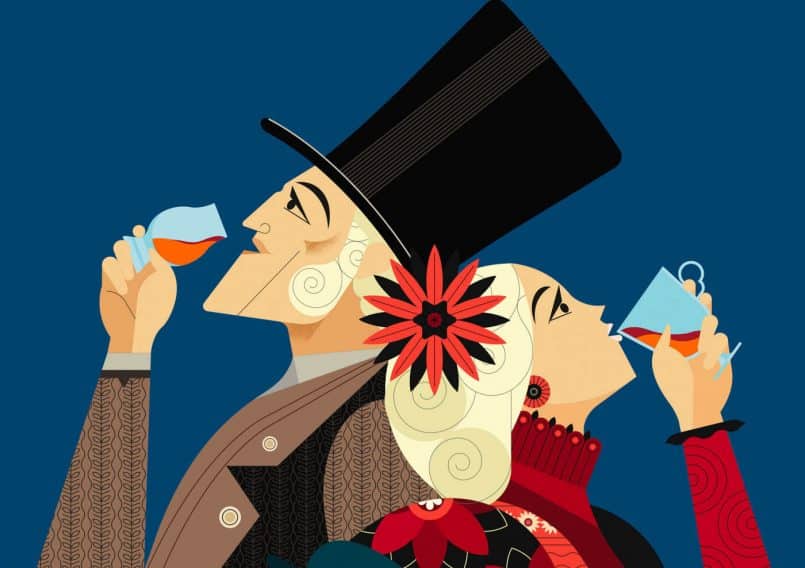 Immerse yourself in the captivating world of whisky through "Whisky Reveries: An Artistic Ode to the Spirit's Timeless Charm," an enchanting illustration series crafted by the skilled hands of UK-based artist Jonny Wan. This extraordinary collection stands as a testament to Wan's artistry, a masterful fusion of colors, intricate patterns, and daring shapes that echoes the complexity and opulence of its subject matter.
At the heart of this mesmerizing journey lies Nick Morgan, a revered whisky expert, and The Whisky Exchange, their collaborative efforts giving rise to a comprehensive guidebook that delves deep into the nuanced aspects contributing to the widespread allure of this beloved libation. "Whisky Reveries" gracefully unravels the origins and historical odyssey of whisky, becoming an indispensable trove of knowledge for seasoned collectors and novices alike.
Commissioned by Penguin and Ebury Press, Wan's unique artistic flair breathes life into the pages of this literary masterpiece. With each stroke, he conjures the very essence of whisky, igniting the imagination and offering a truly unforgettable encounter with the spirit. "Whisky Reveries" becomes a work of art, a sensory experience that celebrates the essence of whisky in a manner that lingers long after the final page is turned.