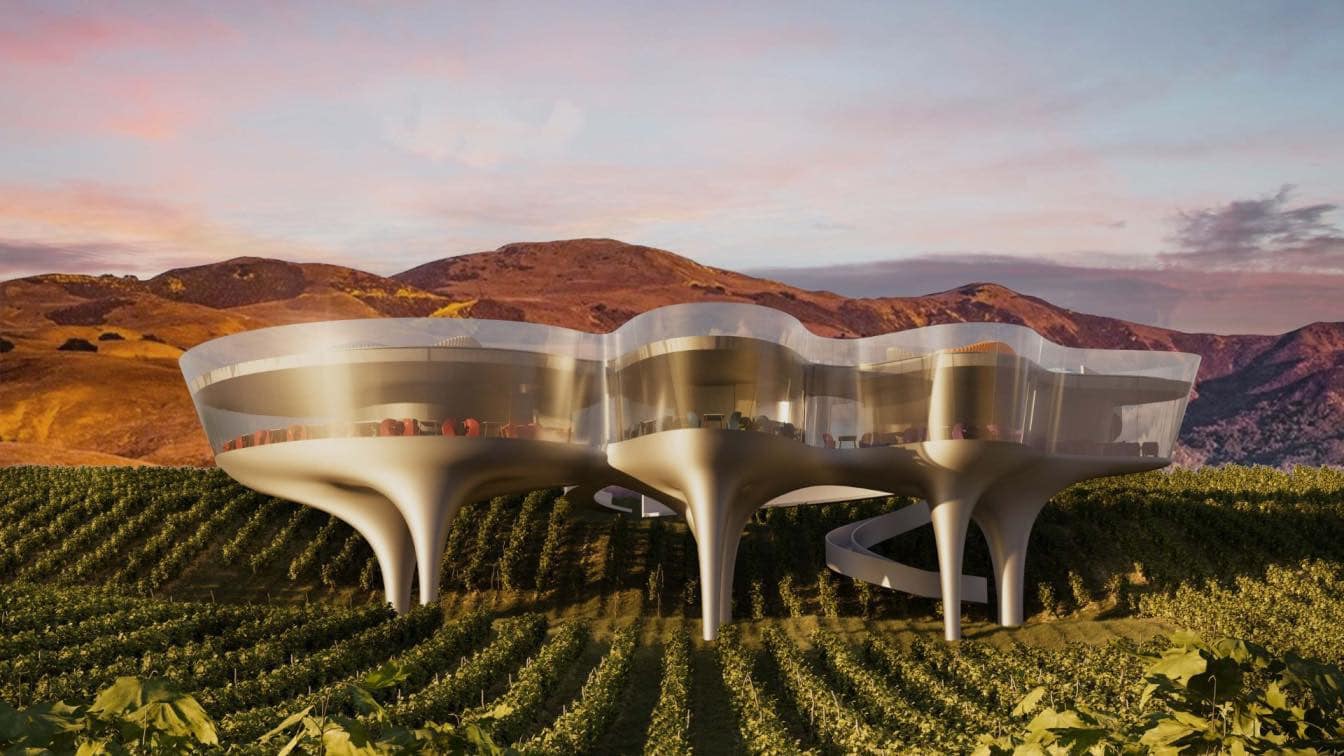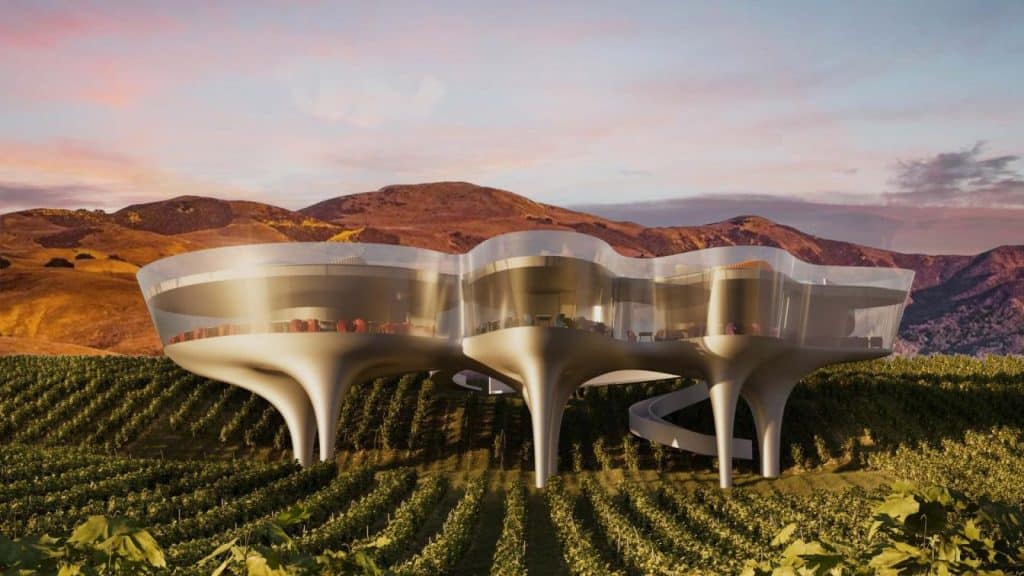 Napa Valley, USA – Renowned architectural firm Peter Stasek Architects – Corporate Architecture has revealed their latest masterpiece, the Wine Pavilion Napa 1. Inspired by the harmonious clinking and merging of wine glasses, this visionary design floats gracefully above the picturesque vineyards, beckoning wine enthusiasts to indulge in a one-of-a-kind tasting experience.
The ethereal structure of the pavilion draws inspiration from the elegance of an airstream, seamlessly integrating into the natural landscape. Underneath its sleek exterior lies a haven for wine lovers, where every detail has been meticulously crafted to create an atmosphere that is both inviting and awe-inspiring.
Led by Principal Architect Peter Stasek, the design team has skillfully utilized cutting-edge tools such as ArchiCAD, Grasshopper, Rhinoceros 3D, Autodesk 3ds Max, and Adobe Photoshop to bring their vision to life. The result is a truly captivating space that captivates the senses and elevates the wine-tasting experience to new heights.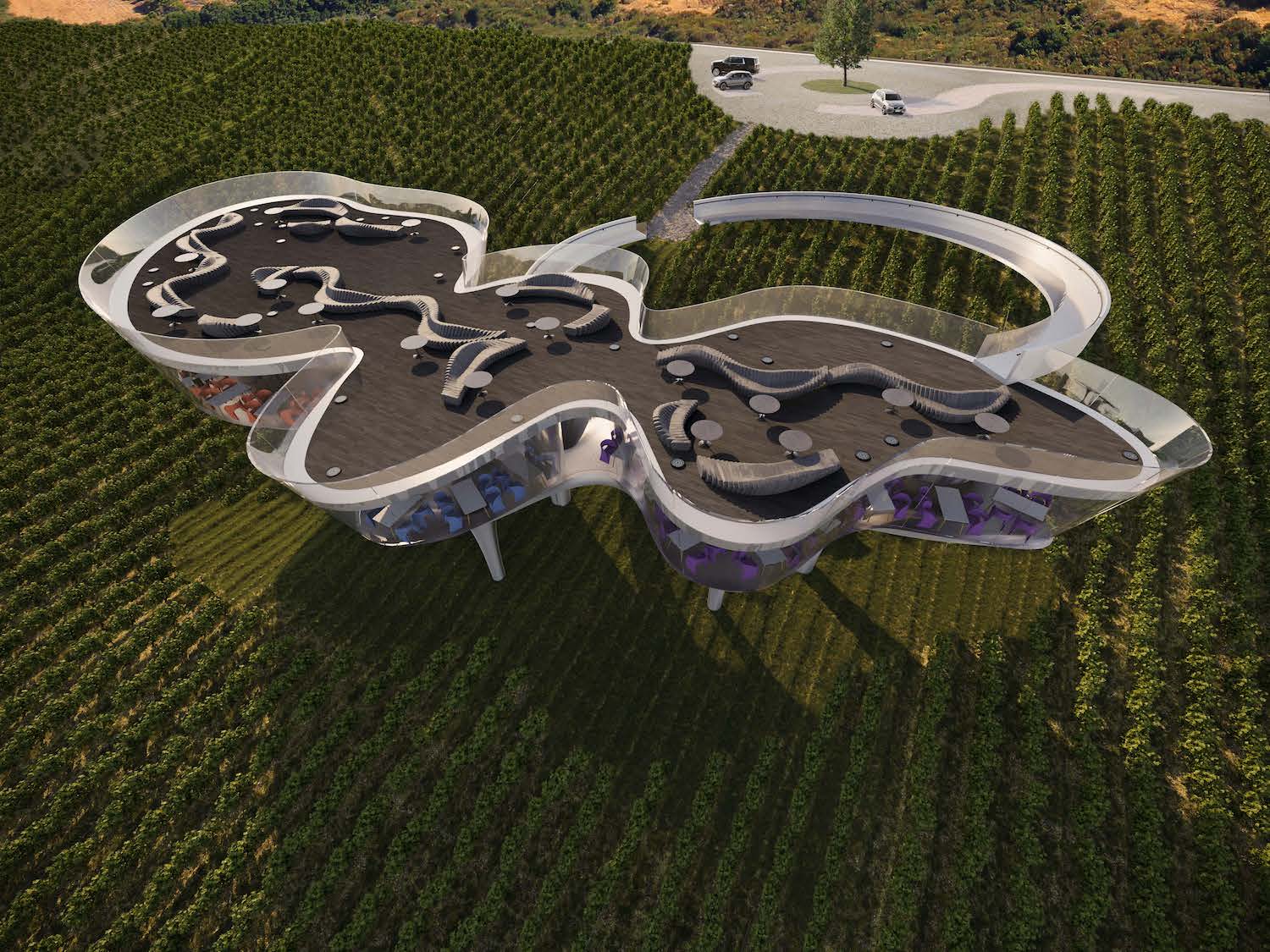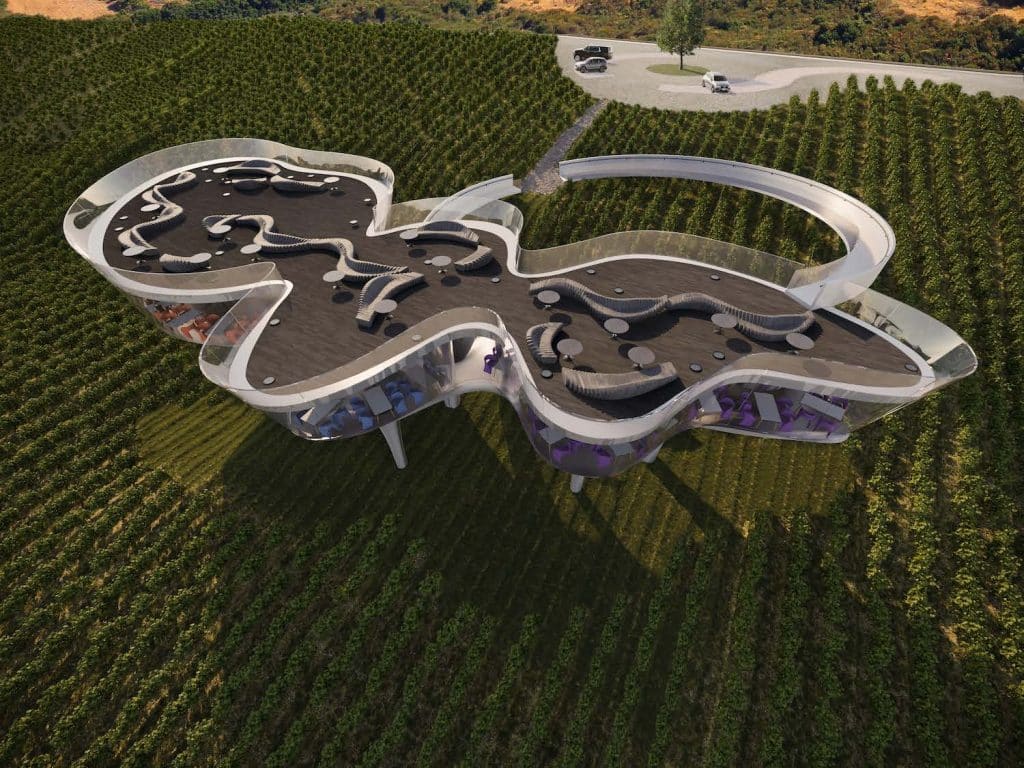 With a built area spanning 650 m² and set within a sprawling site of 2000 m², the Wine Pavilion Napa 1 embodies the epitome of elegance and sophistication. Its completion date is yet to be determined, as the project is currently in the conceptual and design phase.
While Peter Stasek Architects spearheads the project, the firm eagerly collaborates with a team of talented individuals and specialists who contribute their expertise to ensure every aspect of the pavilion is meticulously crafted. From structural integrity to interior design, no detail is overlooked in creating a space that harmonizes seamlessly with its surroundings.
To provide a glimpse into the awe-inspiring design, South Visuals has been enlisted to create stunning visualizations that bring the Wine Pavilion Napa 1 to life. These renderings offer a tantalizing preview of the architectural brilliance and the captivating ambiance that awaits wine enthusiasts upon completion.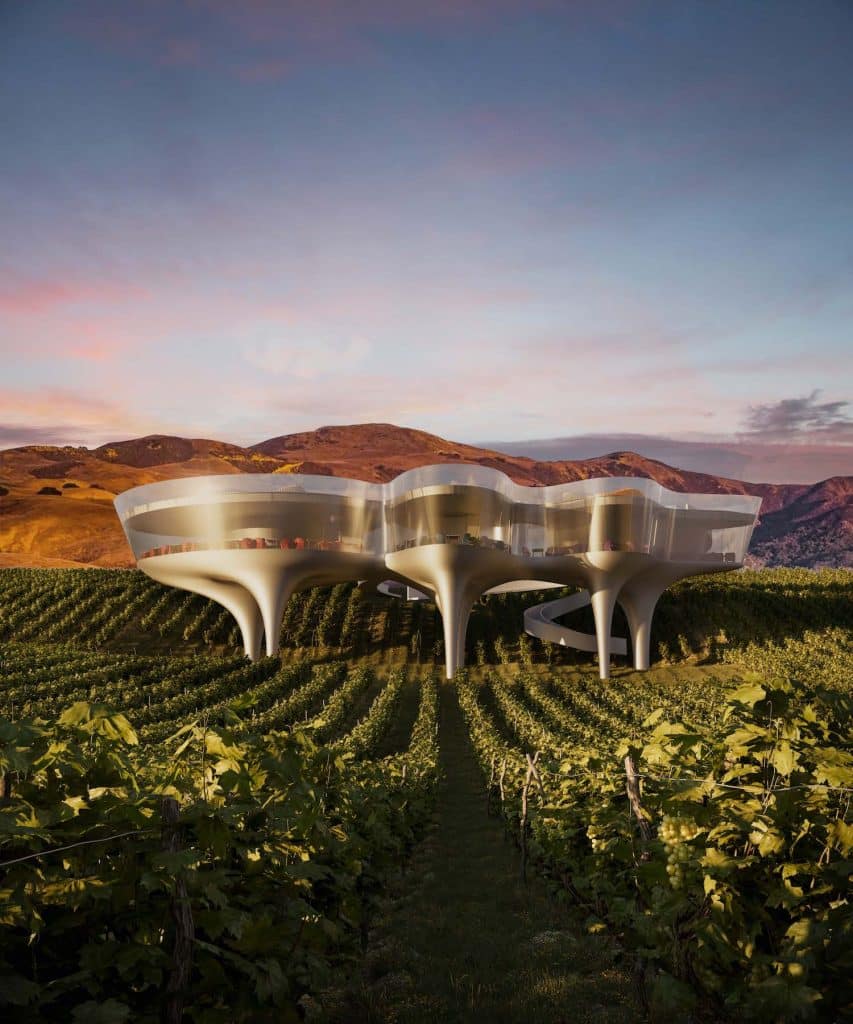 The esteemed client, a private entity, has entrusted Peter Stasek Architects with the task of creating a wine pavilion that not only showcases their exquisite collection but also offers an immersive experience for visitors. With the Wine Pavilion Napa 1, they can expect a space that exudes elegance, fosters a deep appreciation for wine, and elevates their tasting journey to an unforgettable level.
As the project progresses from concept to reality, the Wine Pavilion Napa 1 stands as a testament to the innovative vision and artistry of Peter Stasek Architects. This exceptional pavilion will undoubtedly become an architectural gem within the renowned Napa Valley, offering a unique and enchanting destination for wine lovers from around the world.