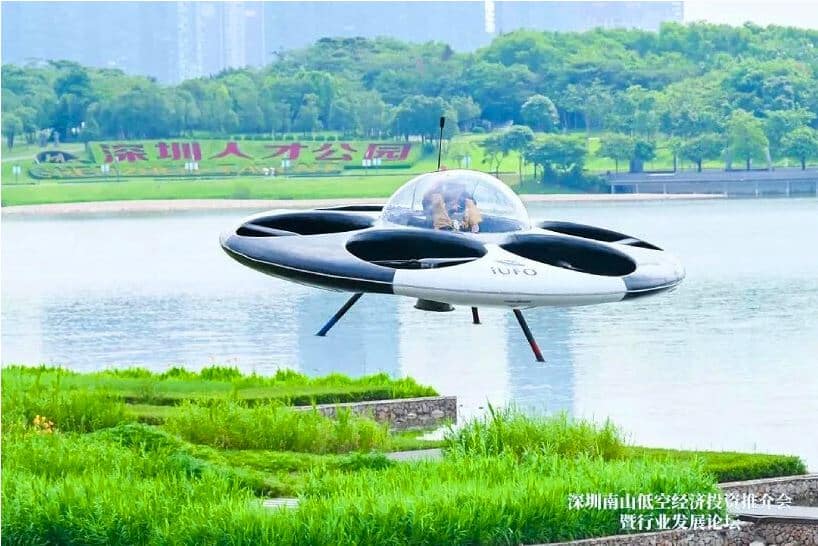 In a remarkable and unprecedented sight, the skies over Shenzhen, China, witnessed the flight of what appeared to be a UFO. However, the truth behind this flying saucer proved to be even more extraordinary. The event marked the successful test flight of the world's first manned electric vertical take-off and landing (eVTOL) flying saucer, designed and developed by the pioneering Chinese startup, Shenzhen UFO Flying Saucer Technology.
After an intensive three-year research and development phase, the company unveiled this groundbreaking innovation, which bore an uncanny resemblance to an alien spacecraft with its donut-shaped holes along the rim. Manned by a solo pilot, the UFO-shaped eVTOL hovered gracefully above a Shenzhen lake before soaring into the sky, captivating the onlookers who promptly recorded the mesmerizing scene.
The UFO eVTOL incorporates a unique design featuring a six-hole duct and 12 propeller motors, ensuring triple redundancy in power supply, motor operation, and flight control. Remarkably, it possesses the capability to take off and land on water, transforming it into an amphibious aircraft, combining the functions of an on-demand aircraft and a cruising-friendly circular yacht.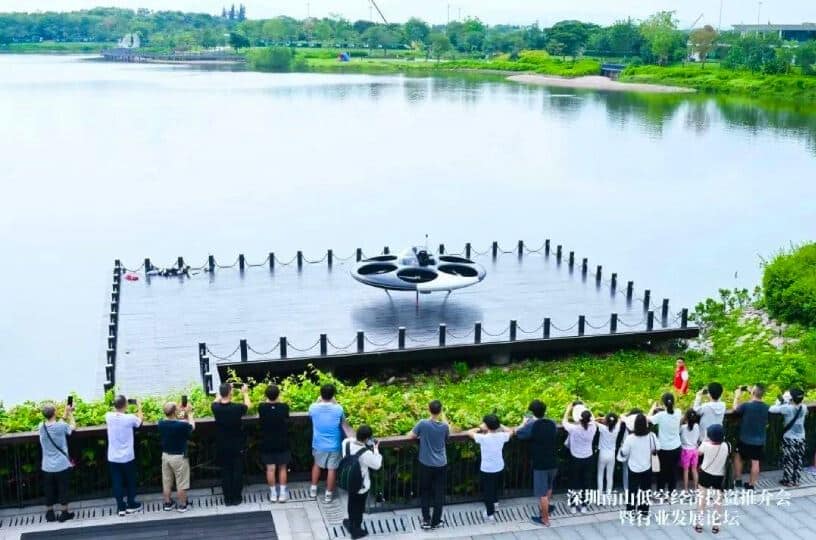 While primarily envisioned for tourism and advertising applications, the aircraft's captivating design undeniably drew attention from the gathered crowd during the test flight. The Department of Science and Technology of Guangdong Province, which reported on this extraordinary development, revealed that the UFO eVTOL has already secured a global invention patent.
With an impressive flight time of up to 15 minutes, the eVTOL can reach altitudes of 200 meters and attain a maximum horizontal speed of 50 kilometers per hour. This agile aircraft offers the flexibility to switch between automatic and manual driving modes, promising boundless possibilities in the aviation sector.
As Shenzhen UFO Technology continues refining and advancing its cutting-edge technology, it may not be long before we witness a fleet of these futuristic UFO eVTOLs, taking tourists and advertisers on extraordinary journeys through the skies. This groundbreaking achievement marks a significant milestone in aviation history and propels us into an exciting future filled with innovative aerial transportation possibilities.