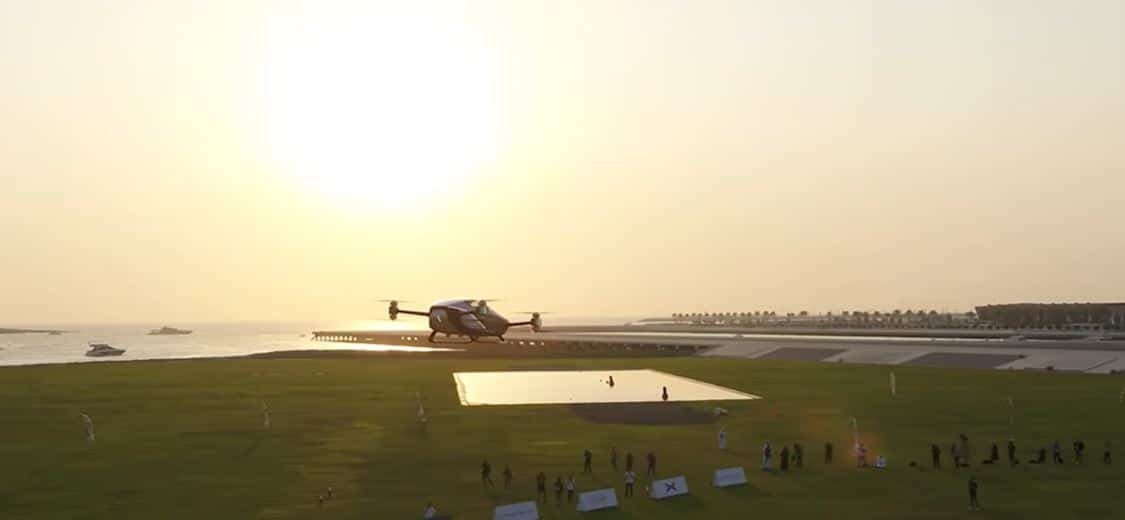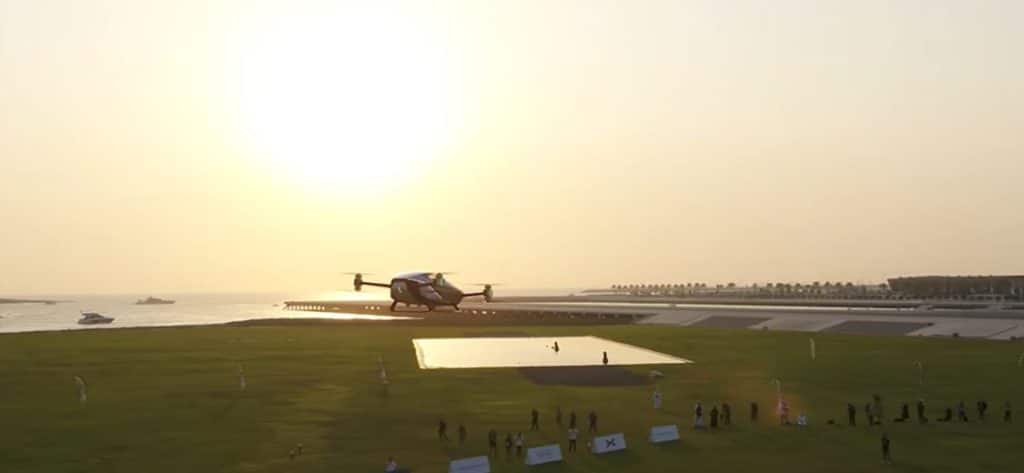 The Xpeng X2, an all-electric eVTOL (electric vertical takeoff and landing) flying car, has achieved a significant milestone by conducting its first global public flight over the stunning landscape of Dubai. The momentous event took place at Skydive Dubai on October 11th, 2022, and was attended by more than 150 individuals, including representatives from the Chinese Consulate in Dubai, the Dubai International Chamber of Commerce, and the Dubai Department of Economy and Tourism.
Brian Gu, Vice Chairman and President of XPENG, expressed his enthusiasm, stating that the X2's public flight in Dubai symbolizes a remarkable accomplishment for both the company and the entire flying car industry. He further added, "Dubai is a world-renowned City of Innovation, which is why we chose to hold the X2's first public flight event here."
The Dubai Chamber has played a pivotal role in the project since its inception, offering strategic consulting to Xpeng Aeroht, the company responsible for developing and manufacturing the fifth-generation X2 flying car. Hassan Al Hashemi, Acting President and CEO of the Dubai Chamber, praised the breakthrough achievement, emphasizing that the X2's global public flight will revolutionize future mobility. He described the flying car as a manifestation of ambition, innovation, and a forward-looking vision that has always inspired Dubai and its leadership.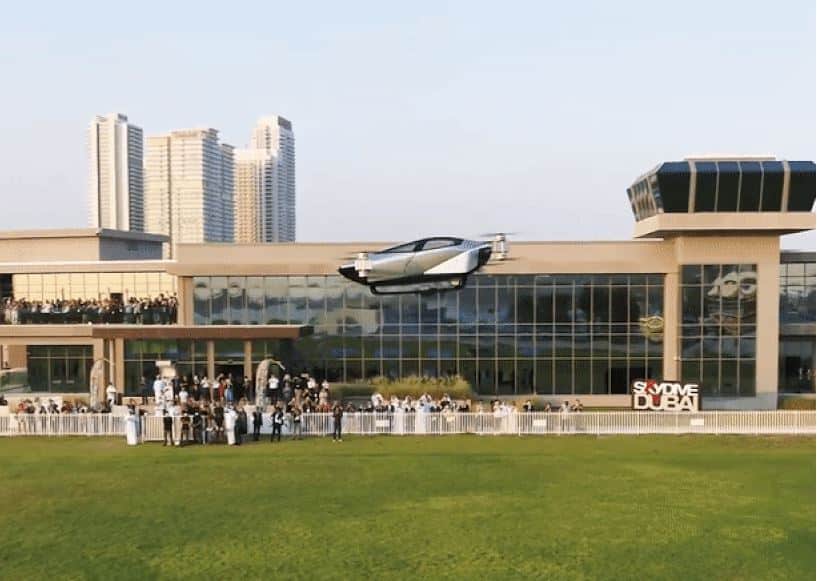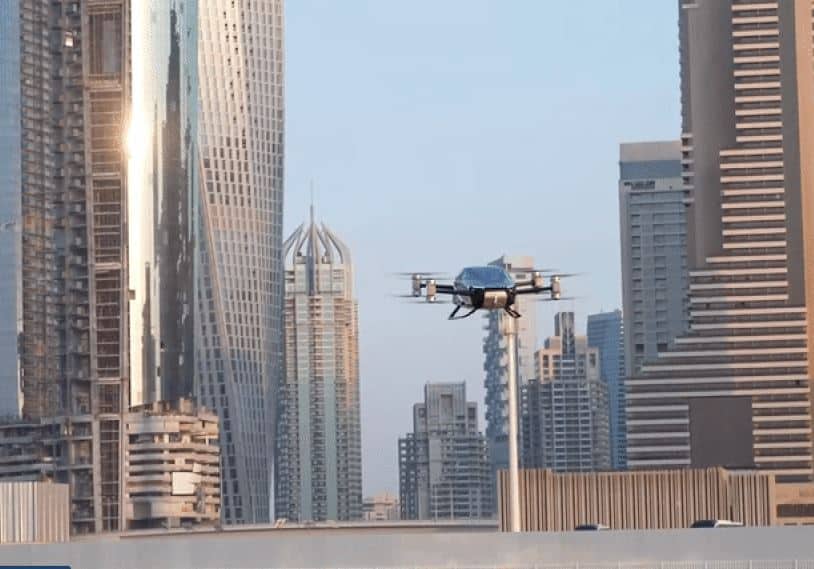 The Xpeng X2 eVTOL boasts several notable features. Its streamlined, teardrop-shaped design and enclosed cockpit not only contribute to its futuristic appearance but also optimize its aerodynamics for enhanced in-flight performance. Constructed entirely of lightweight carbon fiber, the X2 can comfortably accommodate two passengers within its compact dimensions. The company proudly asserts that the X2 produces zero carbon emissions during flight.
Powered by eight rotors, this remarkable flying car can reach an altitude of up to 3,200 feet and achieve speeds of up to 130 km/h, all while maintaining a flight time of approximately 35 minutes. Designed specifically for low-altitude city flights and short-distance commutes, such as sightseeing and medical transportation within urban areas, the Xpeng X2 offers two driving modes: manual and autonomous.
In autonomous mode, passengers can simply sit back, relax, and enjoy the scenic view, as the flying car effortlessly navigates the skies with a simple press of a button. The company assures that this feature is incredibly user-friendly, allowing passengers to initiate the flight, soar to great heights, and return to their destination seamlessly with the assistance of automated landing operations.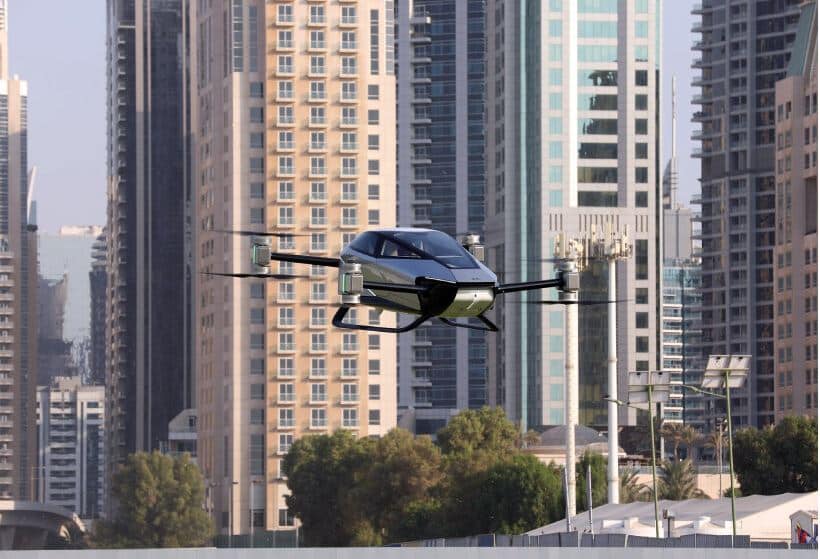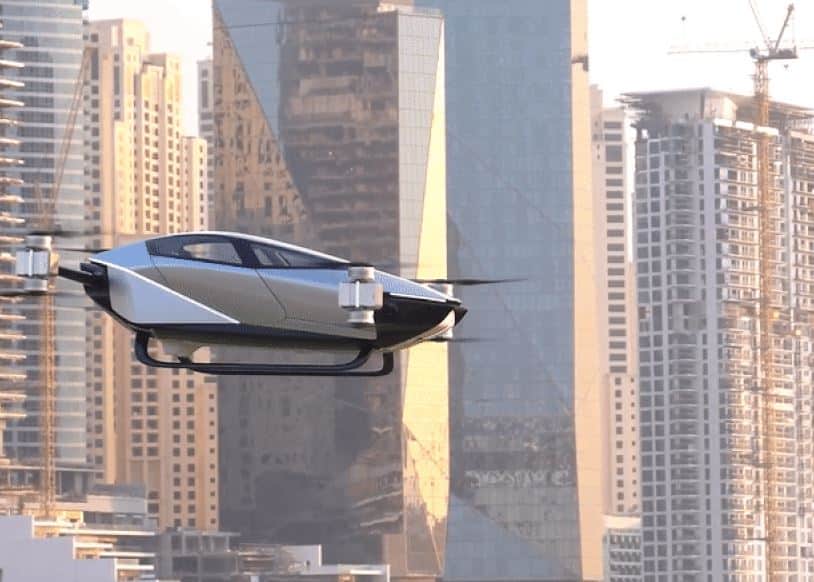 Inside the aircraft, passengers are treated to a luxurious experience akin to sitting in comfortable cinema chairs, complete with headrests. Each passenger is provided with a dedicated LCD screen that displays vital flight information. Additionally, a tablet is conveniently placed in the gearbox, enabling passengers to effortlessly switch between flight modes and customize their travel settings.
The exterior of the X2 is adorned with different colored lighting, including green, white, red, and blue, ensuring safe nighttime flights without causing any visual interference for other aircraft pilots.
The Xpeng X2's groundbreaking flight over Dubai marks a significant leap forward in the realm of flying car technology. With its innovative design, impressive performance capabilities, and versatile features, the X2 paves the way for a future where urban transportation becomes increasingly efficient, environmentally friendly, and seamlessly integrated with automation.