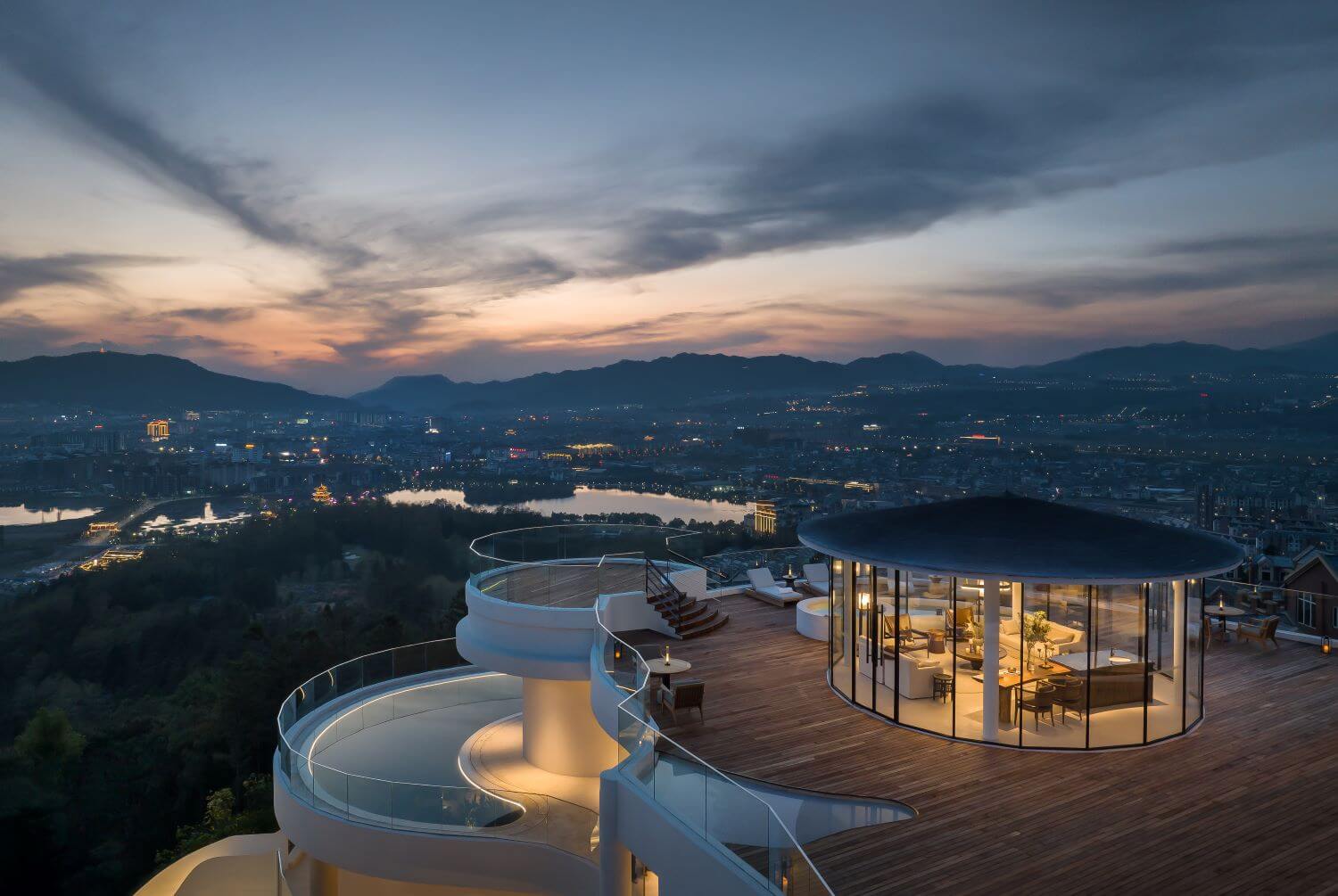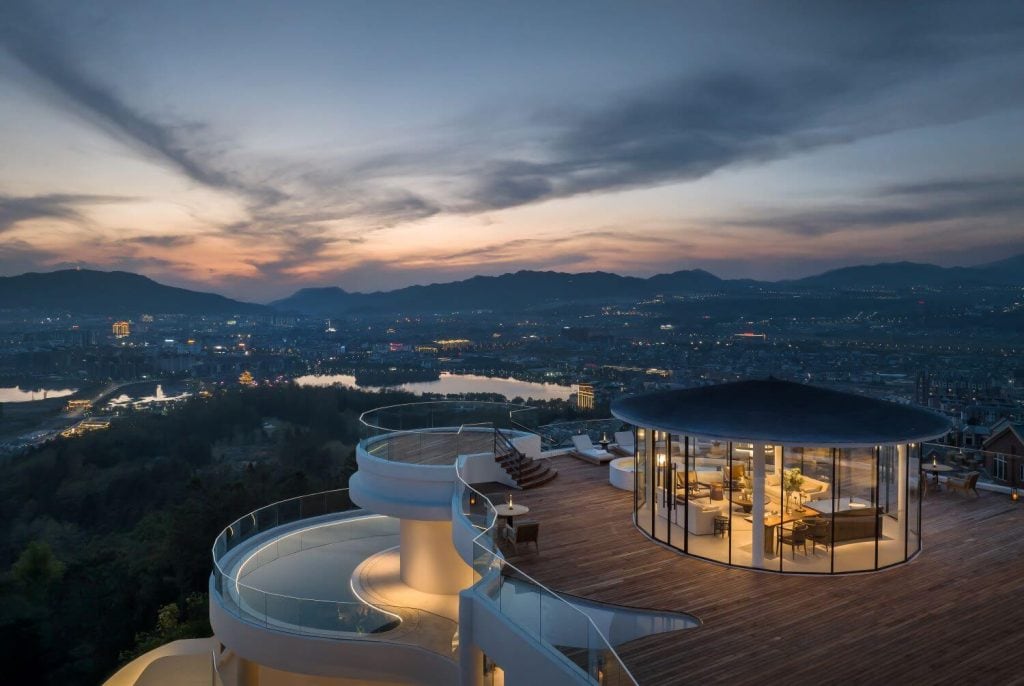 Yue Bo Ban Shan Hotspring Hotel, located in Tengchong, Yunnan, China, is a remarkable architectural creation by CSD DESIGN. This hospitality project, led by principal architect Zhang Can, beautifully combines the breathtaking natural surroundings of Tengchong with elegant design elements. Completed in March 2023, the hotel offers a serene escape for visitors seeking relaxation and immersion in the rich cultural heritage of the region.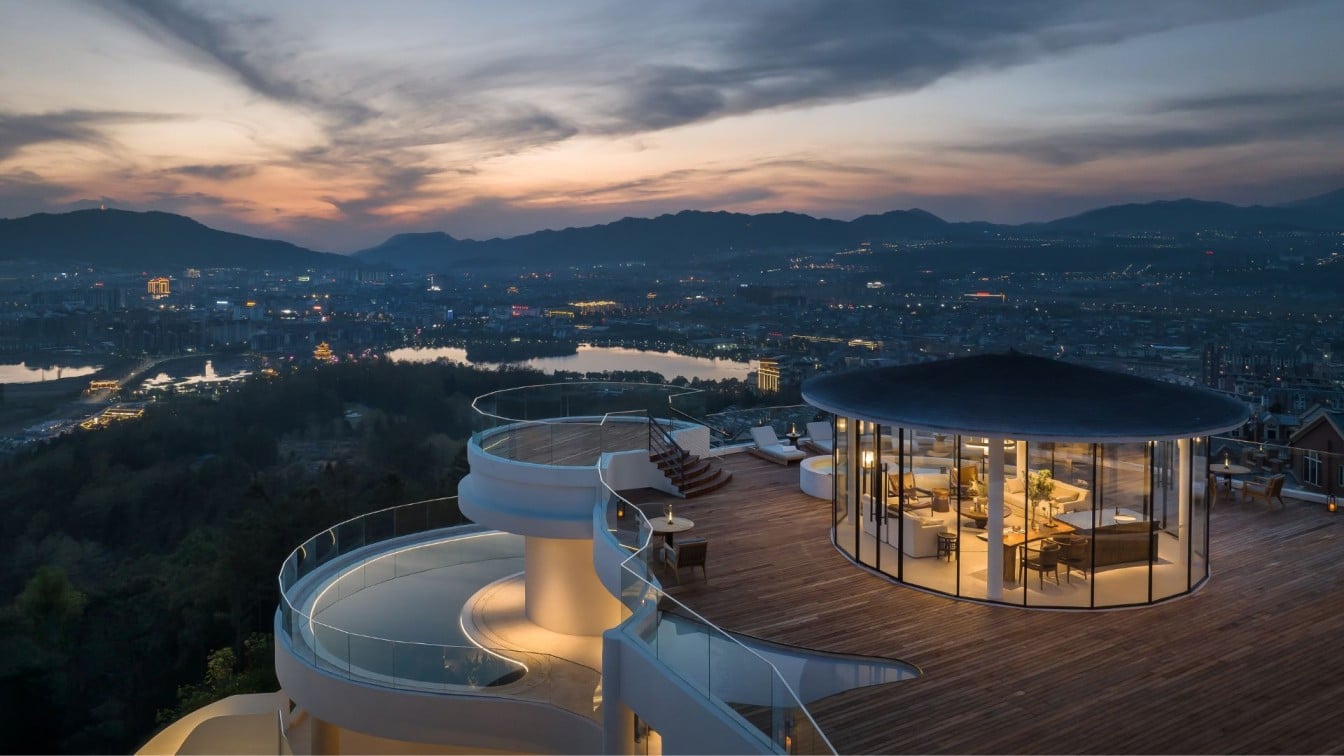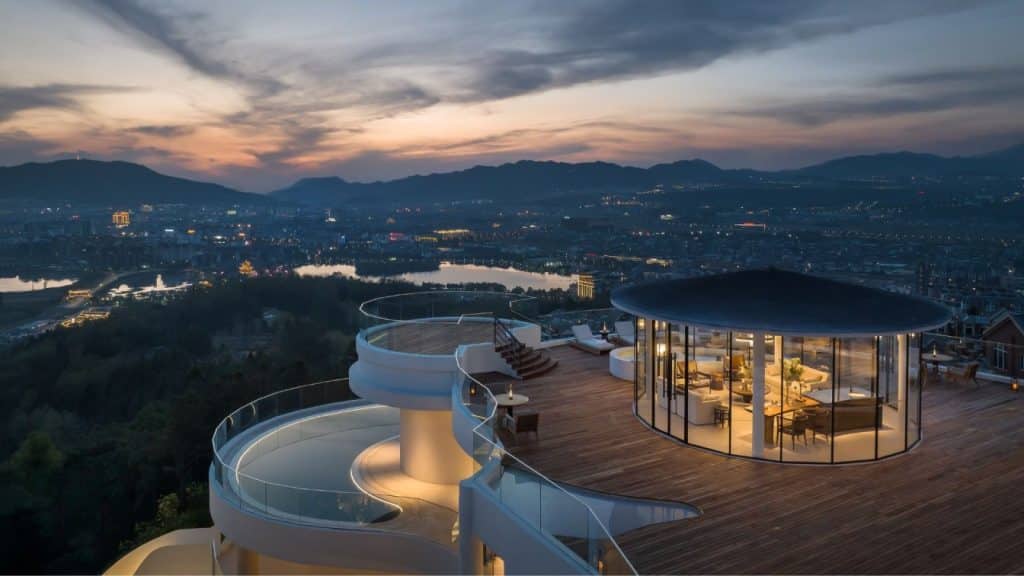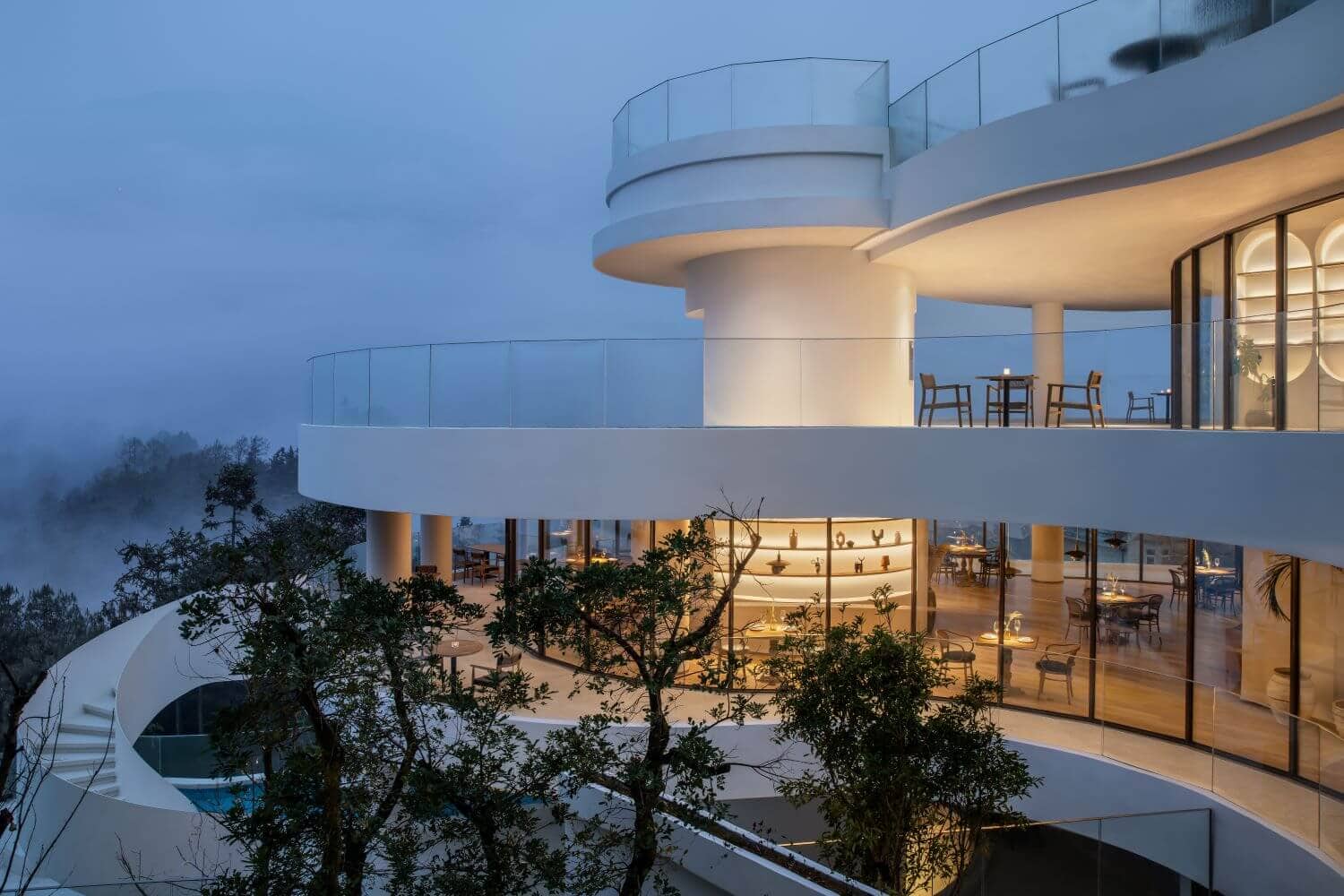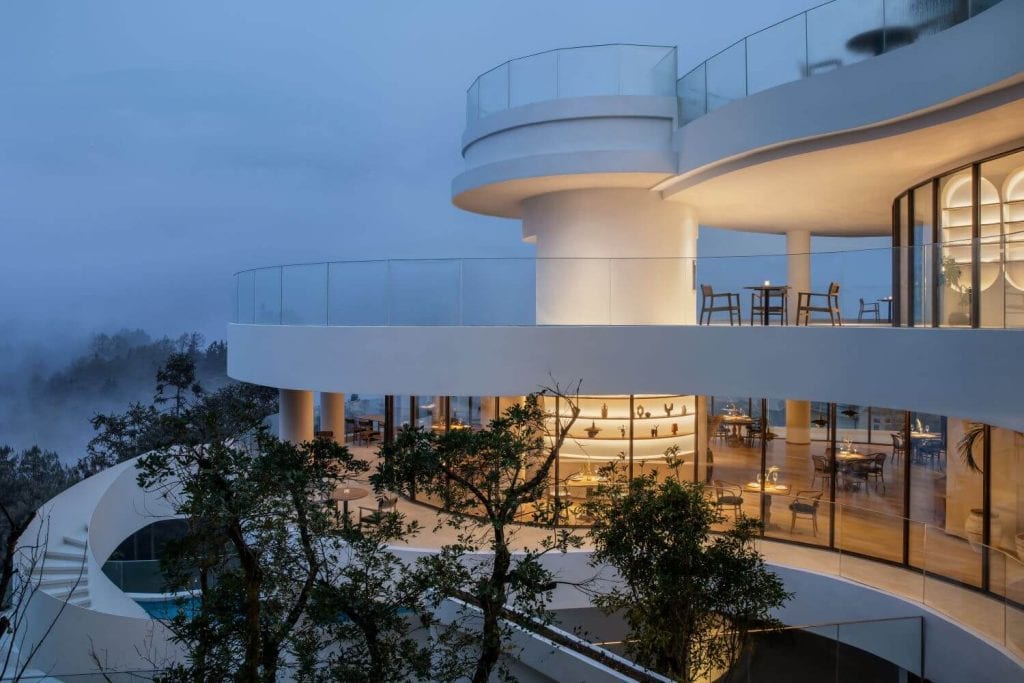 The hotel, converted from 10 townhouses with a total investment of 170 million, stands proudly on a cliff, providing panoramic views of Tengchong. The curved terrace, inspired by ancient Chinese poems, creates a crescent-shaped open-air heated swimming pool that harmonizes with the cliff's rugged beauty. The architecture reflects the value of "Acting in moderation and holding the bottom line," blending seamlessly with the natural landscape.
Yue Bo Ban Shan Hotspring Hotel aims to captivate guests from the moment they enter. The inclined entrance, nestled beneath the mountain, adds an air of mystery and anticipation. The design incorporates a modern interpretation of local volcanic rock, juxtaposing the rawness of nature with the delicacy of micro-cement paint. This dialogue between rough and refined elements sets the stage for an extraordinary experience.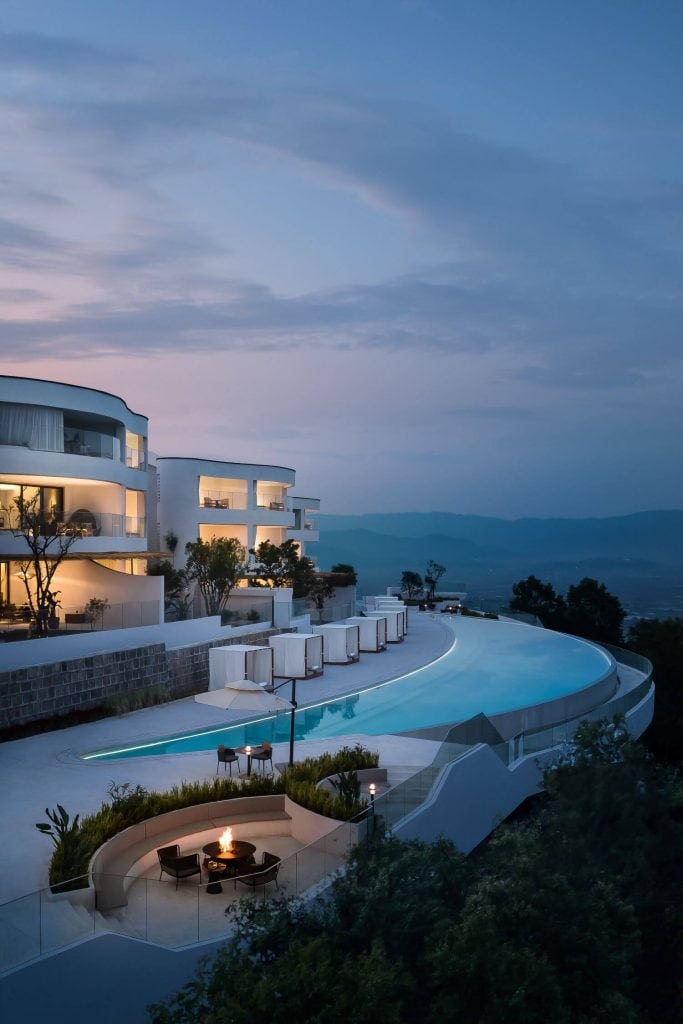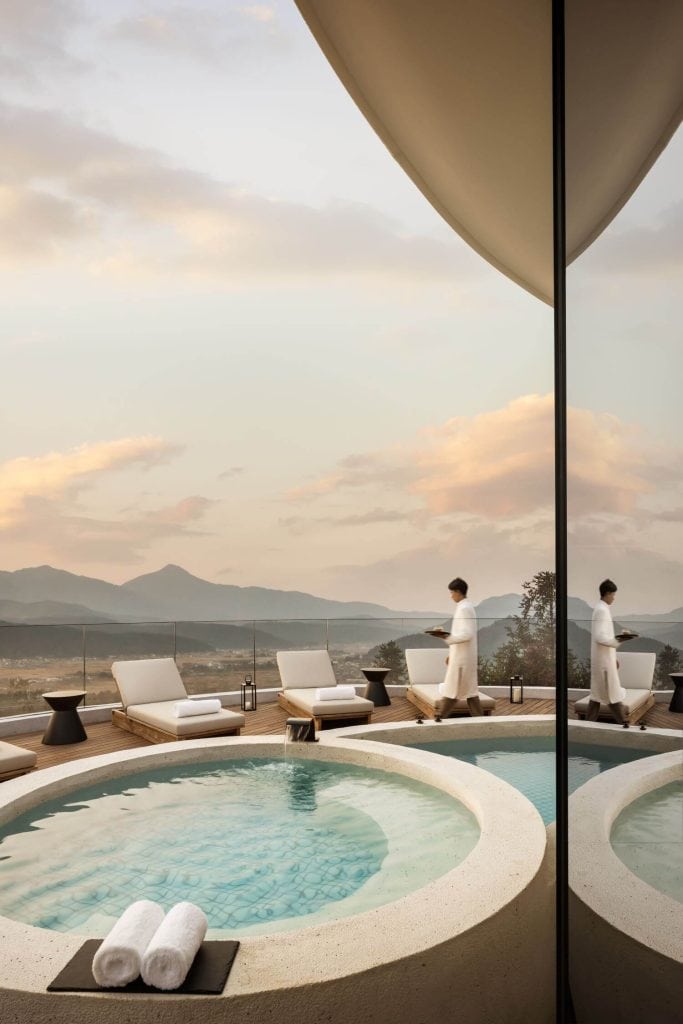 Spanning nearly 6000 square meters, the hotel offers an array of amenities designed to indulge guests in every way. From wine, cigars, and cuisine to fitness facilities, swimming pools, and recreational activities like chess and snooker, there is something for everyone. The infusion of time and the surrounding natural beauty enhance these experiences, creating a harmonious blend of tranquility and vibrancy.
The hotel's interior design team from CSD.DESIGN has meticulously curated an atmosphere of comfort and elegance. The exquisite bedding and soft furnishings invite guests to relax and enjoy the finer details. Delicate materials, including rattan, handmade leather, cotton, and linen, along with solid wood accents, create an ambiance of refined sophistication. Each space within the hotel presents a different view, showcasing the diversity and beauty of Yunnan.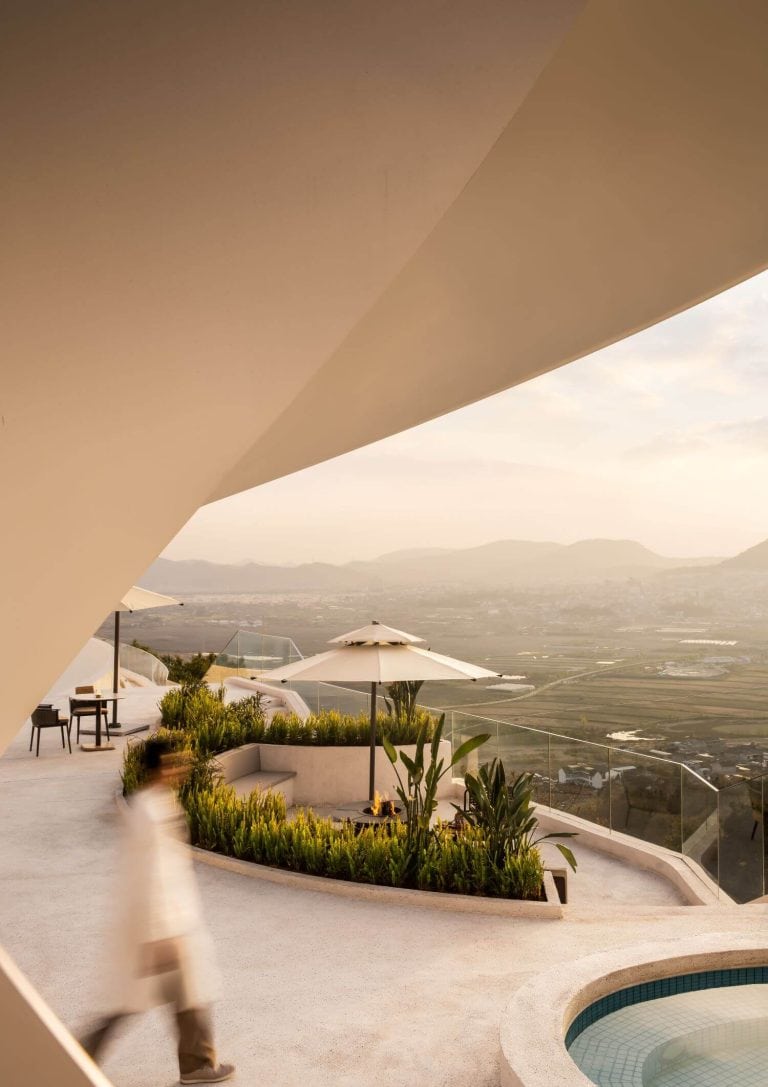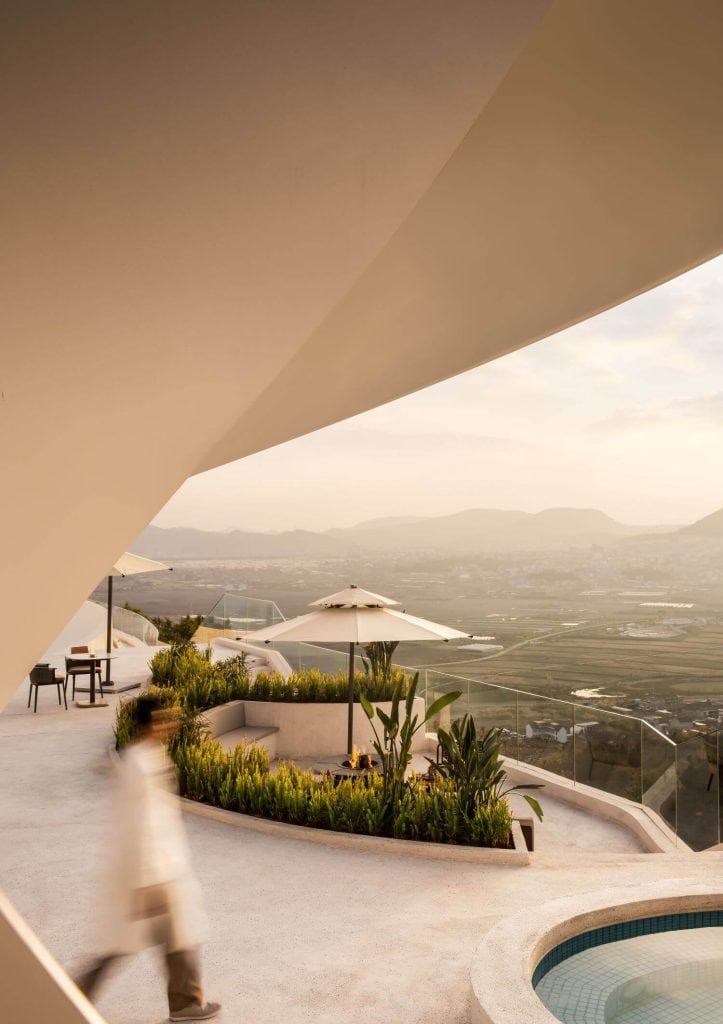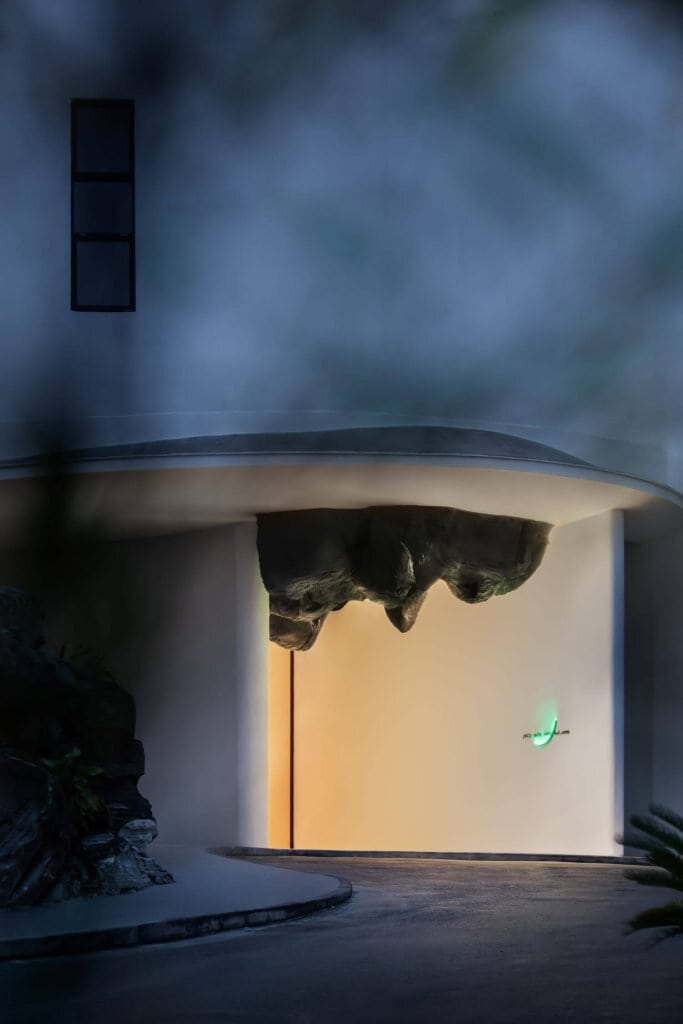 For Zhang Can, Yue Bo Ban Shan Hotspring Hotel represents a new opportunity to explore the multifaceted aspects of Yunnan's culture. Inspired by the region's diverse ethnicities and ecological features, the designer aims to present a skillful "acting" of space, interpreting the richness of Yunnan from his unique perspective.
The hotel embodies the owner's vision of friendship and harmony, blending seamlessly with the natural landscape and offering guests a wide realm of life experiences. Its unique design, harmonious integration with the surrounding environment, and dedication to providing a luxurious yet comfortable experience make it a must-visit destination for those seeking tranquility and a deep connection with nature and culture in Tengchong, Yunnan.