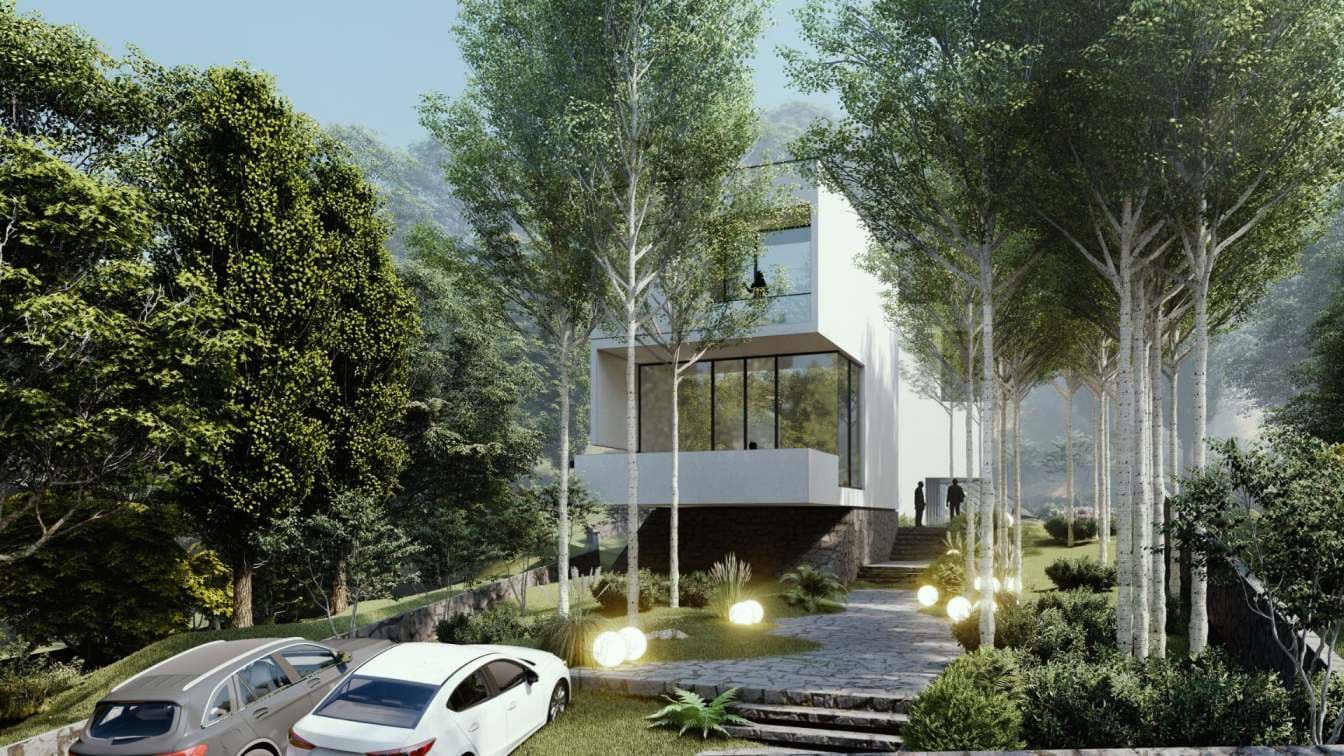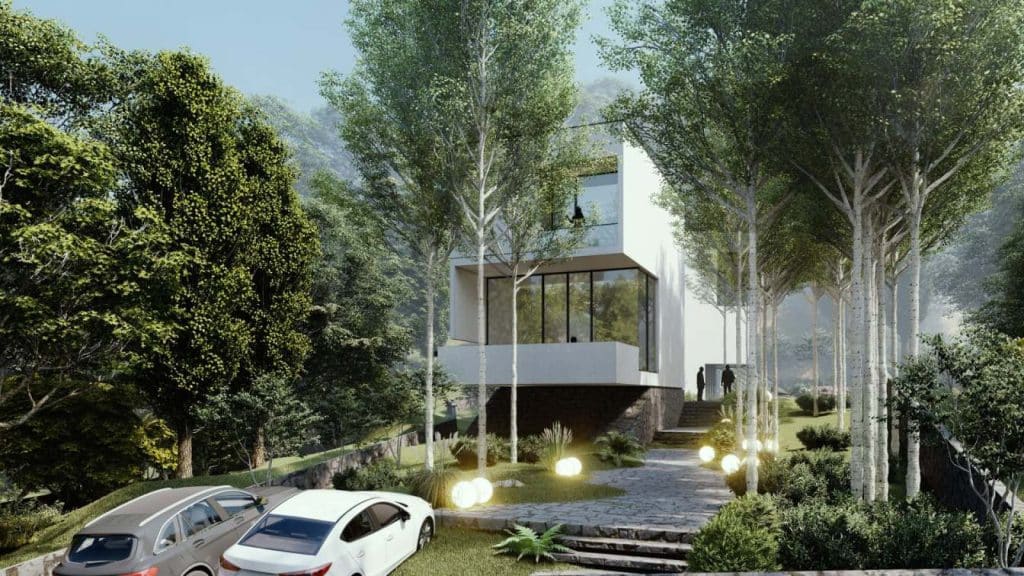 NEOffice's 2Boxes Villa in Meygun, Tehran, Iran has been designed to make the most of the site's sloping topography. The typical first-floor level has been replaced with two mezzanine levels for the main living spaces, kitchen, rooms, and guest services. This design decision results in easier access to the living space and kitchen and a higher ceiling height of almost two floors. Additionally, the guest bedroom is located in a separate area for increased privacy.
To maintain a sense of separation between the various spaces within the villa while also allowing for ample natural light, a glass gap has been incorporated in the middle of the house. This design element is highly effective in absorbing sunlight from the south-facing surface and visually separating the different areas.
The main corridors and stairs are centrally located, providing a stunning view of the verdant vegetation on the south side of the property. The height of the surrounding poplar trees filters and casts shadows on the sunlight entering the house from the south, resulting in a serene and tranquil atmosphere.
The 2Boxes Villa is currently under construction and is being carried out in collaboration with civil engineer Aban Tarh co and the visualization team at NEOffice.