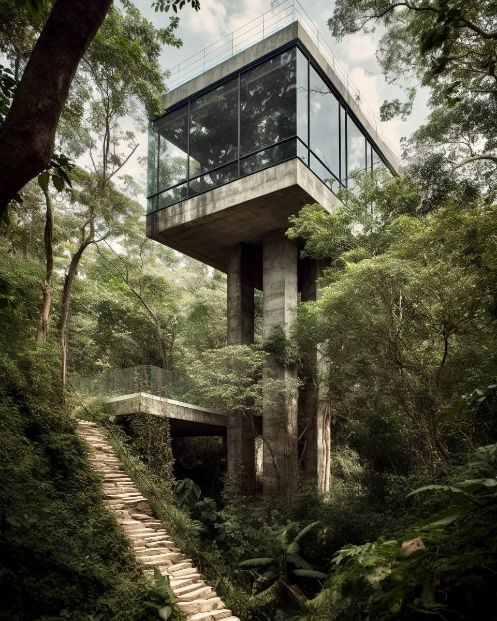 A nature-inspired home with a Contemporary Twist by AI VIZARQ, designed to blend seamlessly with the mountain landscape, the exterior walls of this Borneo, Malaysia home mimic natural rock textures. Large windows and sliding glass doors offer breathtaking views of the surrounding nature and fill the interior with natural light.
Inspired by the tall trees and natural environment, the design incorporates wood and concrete materials to create a warm and solid ambiance. The minimalist approach is complemented by rustic details and natural elements like wood and stone, creating a cozy and inviting atmosphere.
Clean-lined furniture perfectly complements the contemporary design of the house and blends in with the natural surroundings, making this Mountain House a perfect retreat for those seeking a nature-inspired lifestyle.