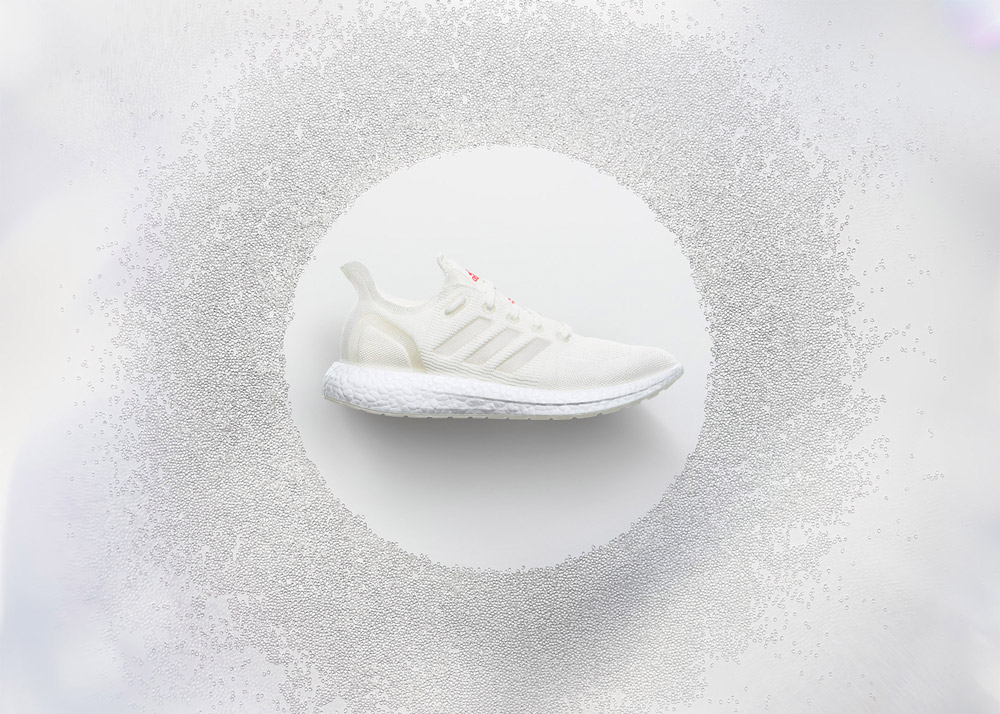 Being an innovator in footwear since its inception, Adidas has looked to natures zero waste economy to reimagine what sustainable fashion of the approaching future should resemble. The Futurecraft.Loop is the world's first performance running shoe created with eternality in mind. Made of filaments derived from purified oceanic plastic litter that has been spun and knitted into a shoe, the Futurecraft.Loop has been designed to be continuously remade, so that it should never enter a landfill. Like nature, this performance footwear belongs within a closed cycle.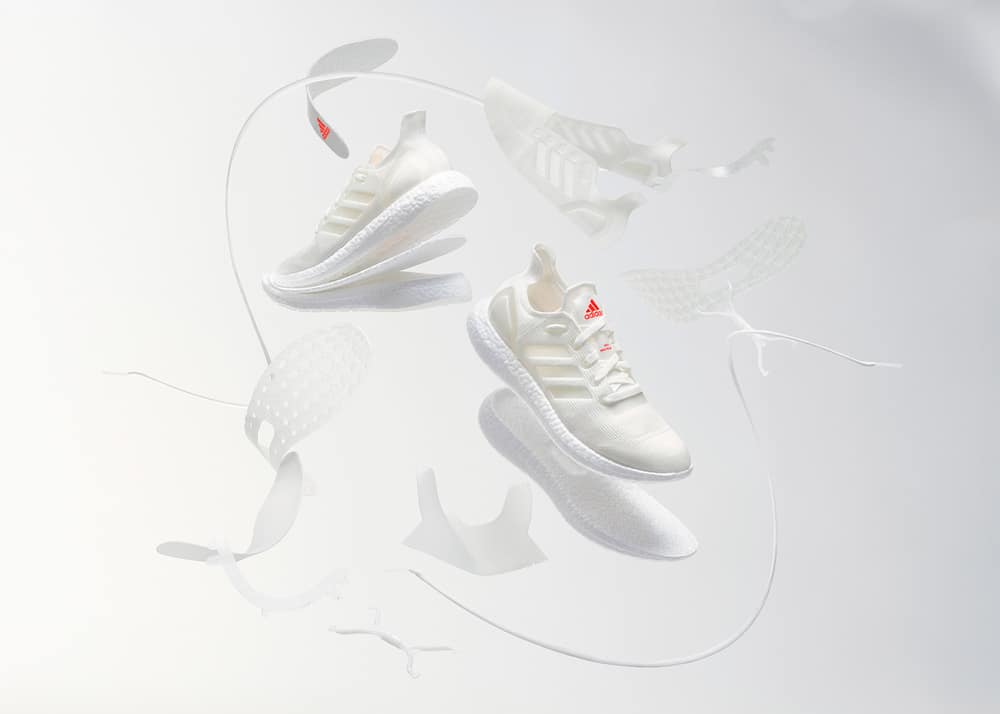 Because its shell uses only a single material type with no glues, its components become 100% reusable without leaving any waste behind as by-product. Once the BOOST midsole becomes worn, or the shell is no longer pristine from wear, the shoes are to be returned to the Adidas factory where they will be reduced to plastic pellets, which are then used to create a new clean-fused outer mould.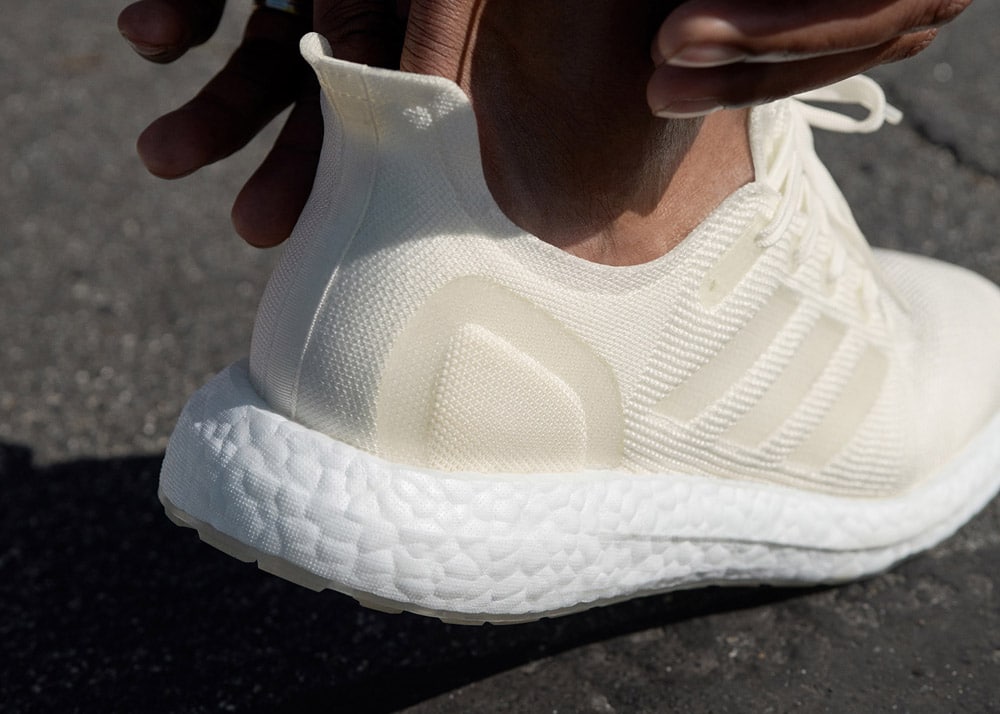 This new zero waste recyclability moves in the direction of making products that never congest nature's life lines. For Adidas to strive towards creating an eternal shoe is another step in the direction of eco enlightenment. With the aid of Parley for the ocean, which is a collective of world renown creative influencers who are working in unison to resolve ecological and oceanic challenges, Adidas plans to release these concept models into the wild by 2021.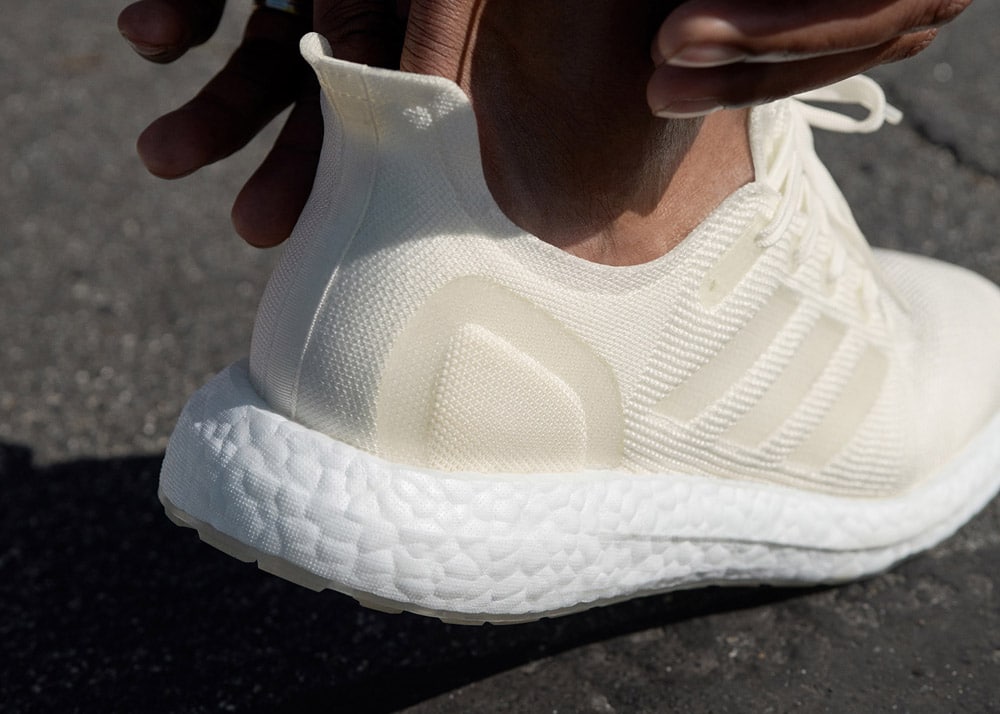 Apart from Adidas lofty goals and pure intentions, the Futurecraft.Loop is also gorgeously crafted. From their design alone one could imagine a white bioplastic android with A.I and a mandate to usher in utopia, wearing them as it helps humans clean up litter from a polluted beach.
INFORMATION
For more information, visit the adidas website