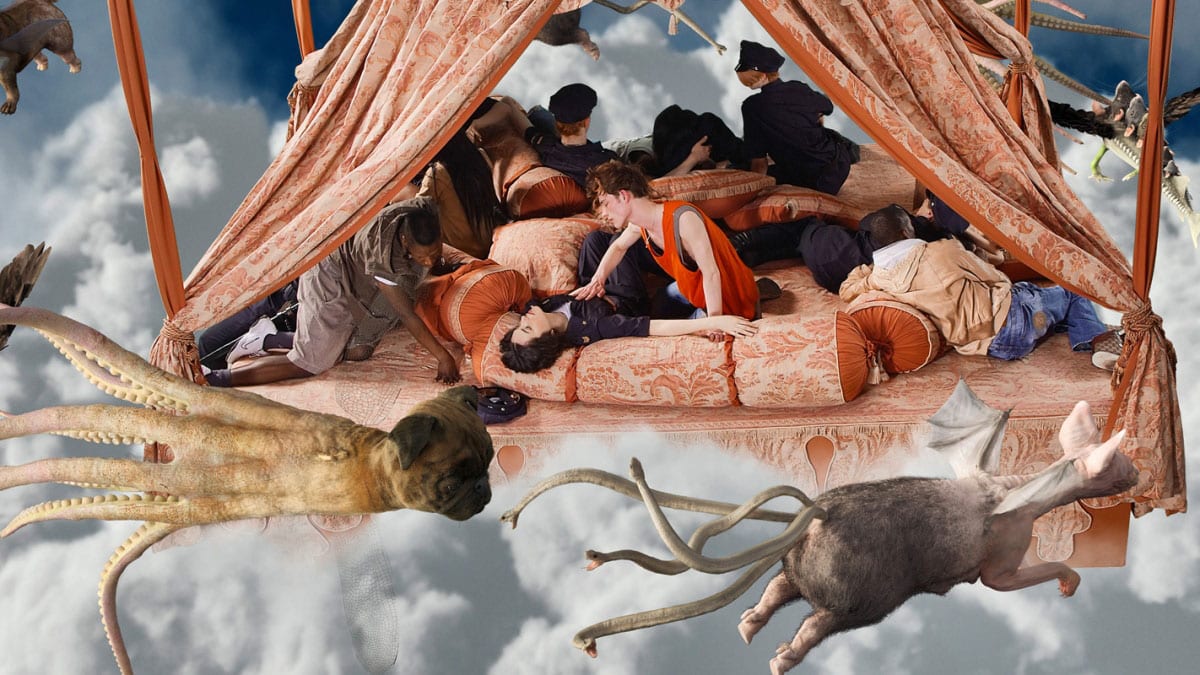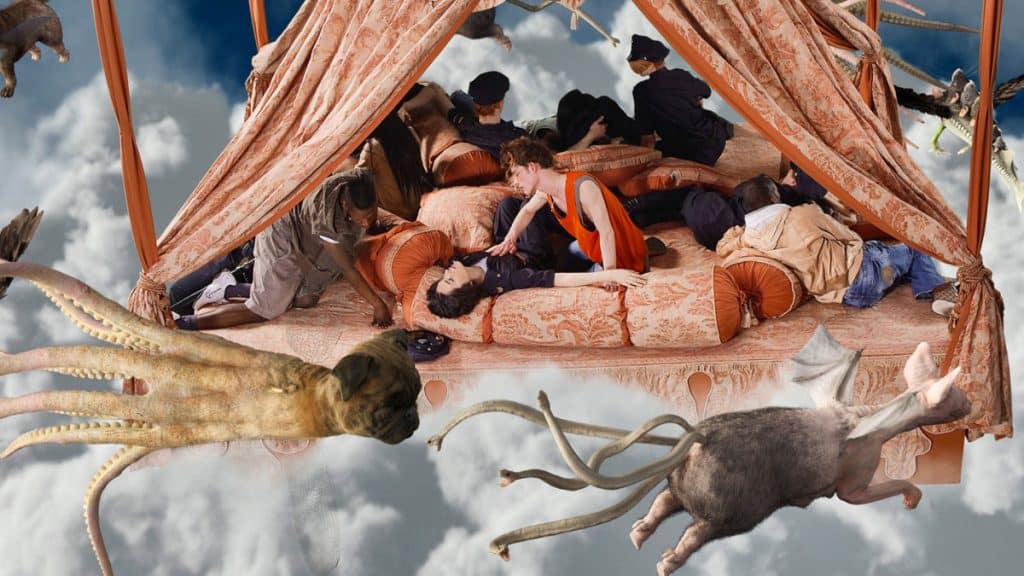 AES+F is a collective of four talented artists who banded together in the late '80s to conduct visual and artistic endeavors that stimulate minds in intricate ways. The impression of their work can be felt as provocative disembodiment that parallels cultural ideas and concepts surrounding humanity. The modes in which they express their gestures include sculpture, performance, digital formats like video, painting, and illustration.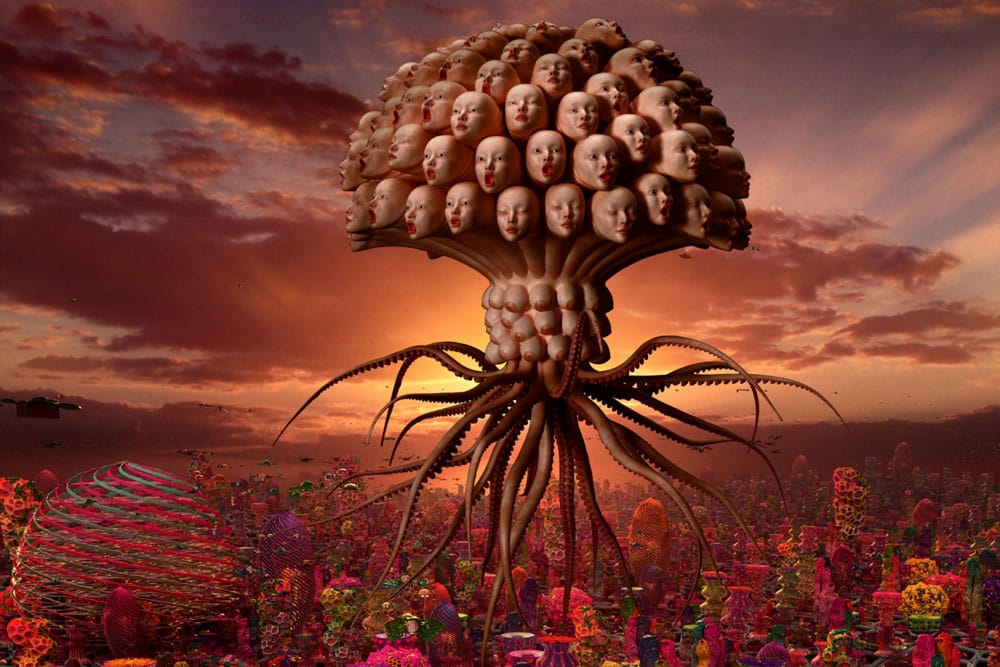 Observing AES+F's aesthetic, it is delightfully apparent to see that they have curated their own brilliance and style. There is a certain unearthly aspect characteristic to the spirit behind each installation, it is hard to stop watching and muse over the unusually marvelous imagery.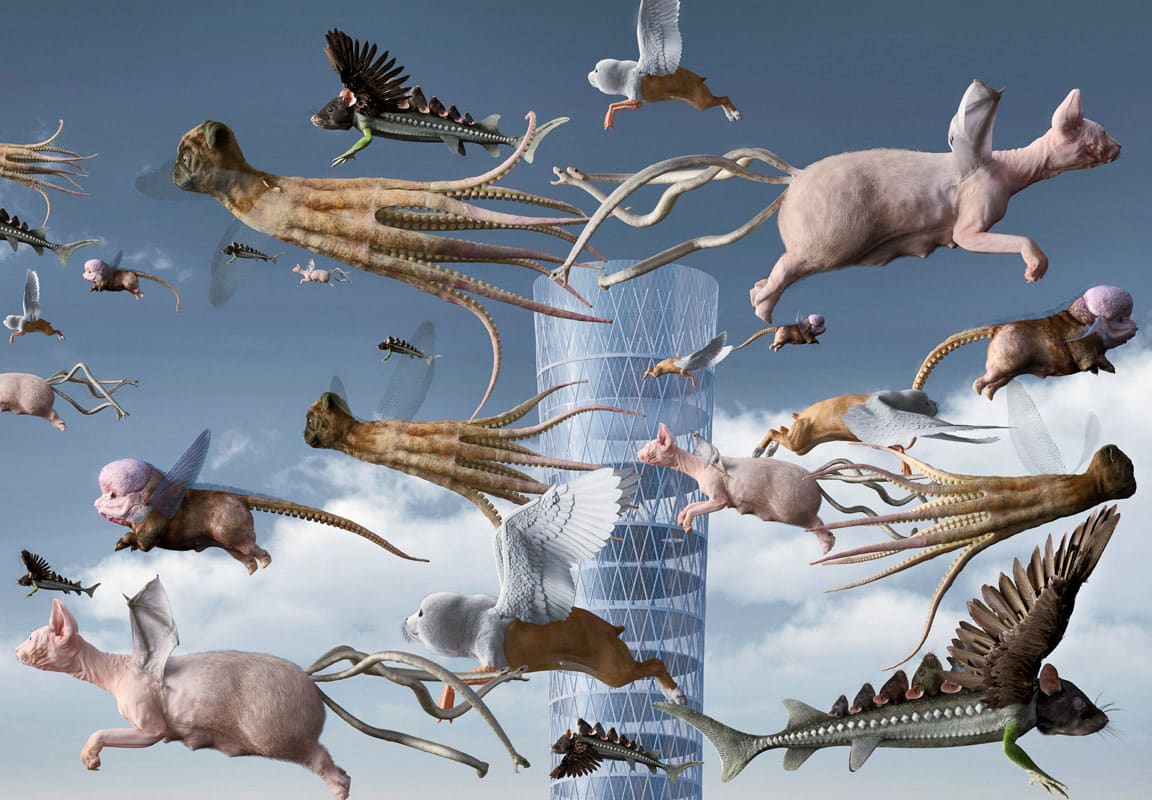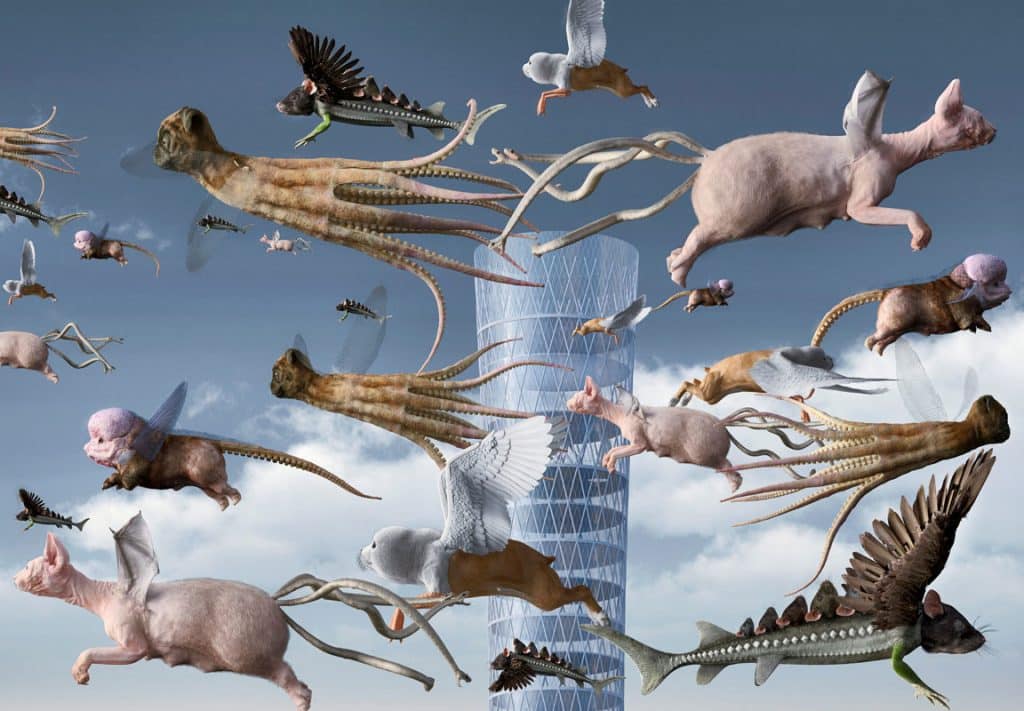 It does not take much seeking before you are met with curious scenes of poshly dressed women poking and prodding caged men; family portraits with multi-specie'd pets; and cockroaches with voluptuous breasts. Their recent sculpture work titled MARE MEDITERRANEUM (2018) illustrates the influences and events circumstantial to the Mediterranean Sea with the rise of nearby civilization.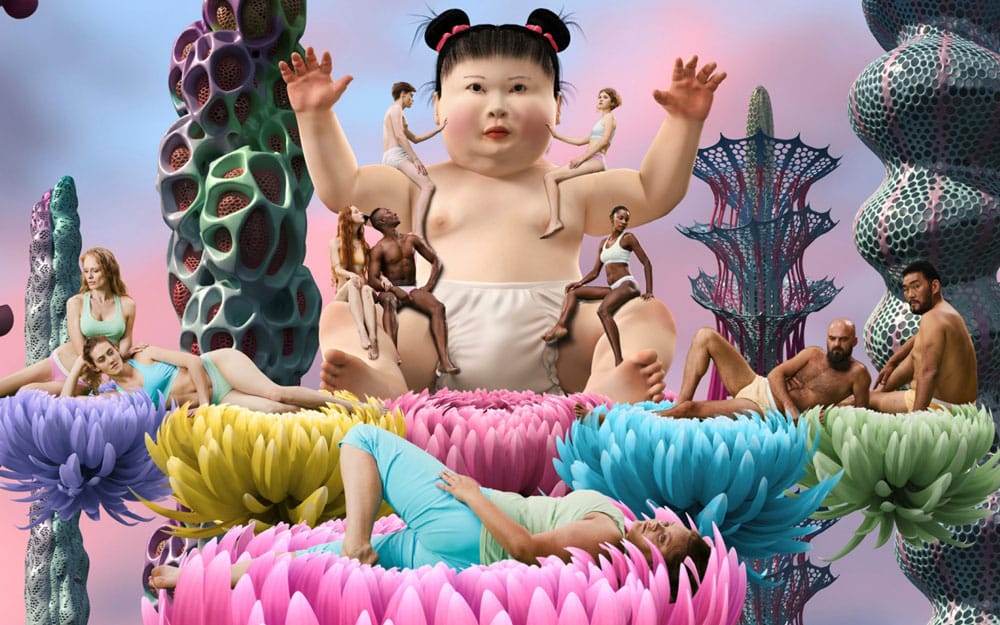 Not only are they beautifully compelling but the conceptualization is objectively remarkable. AES+F streams philosophical perception and intellect through the thoughtfulness injected in their masterpieces, executed to an outlandish yet gripping degree of visual passion.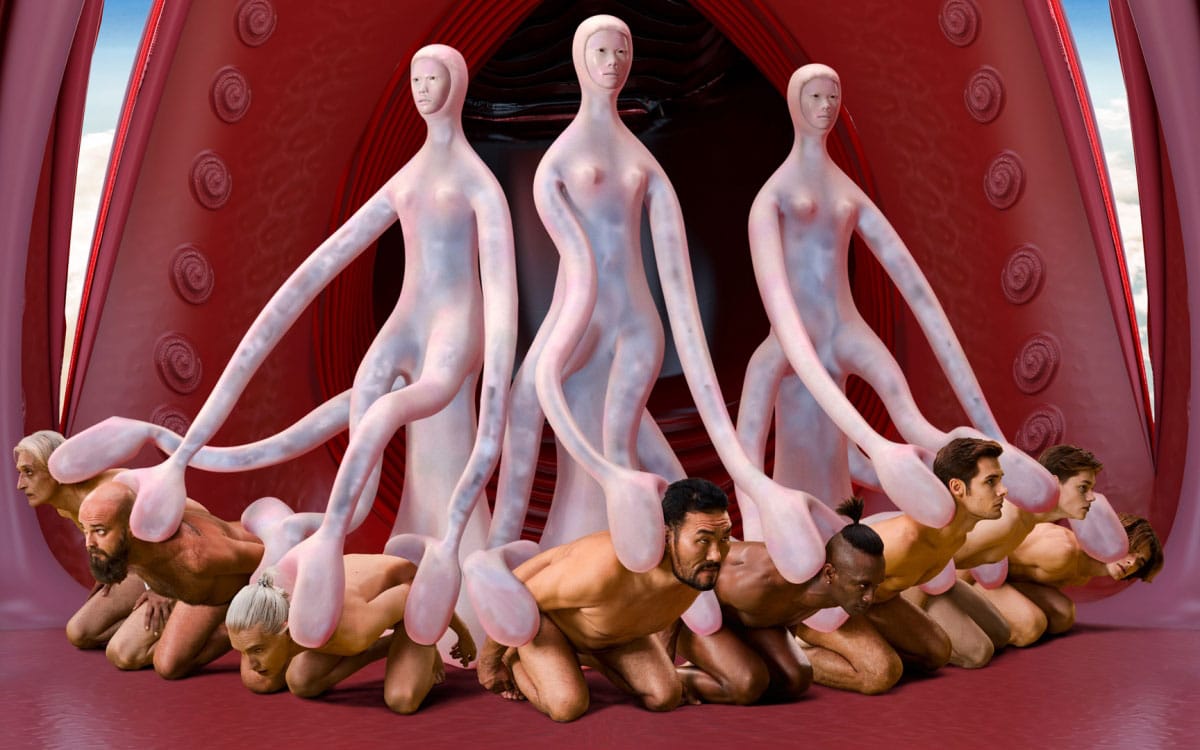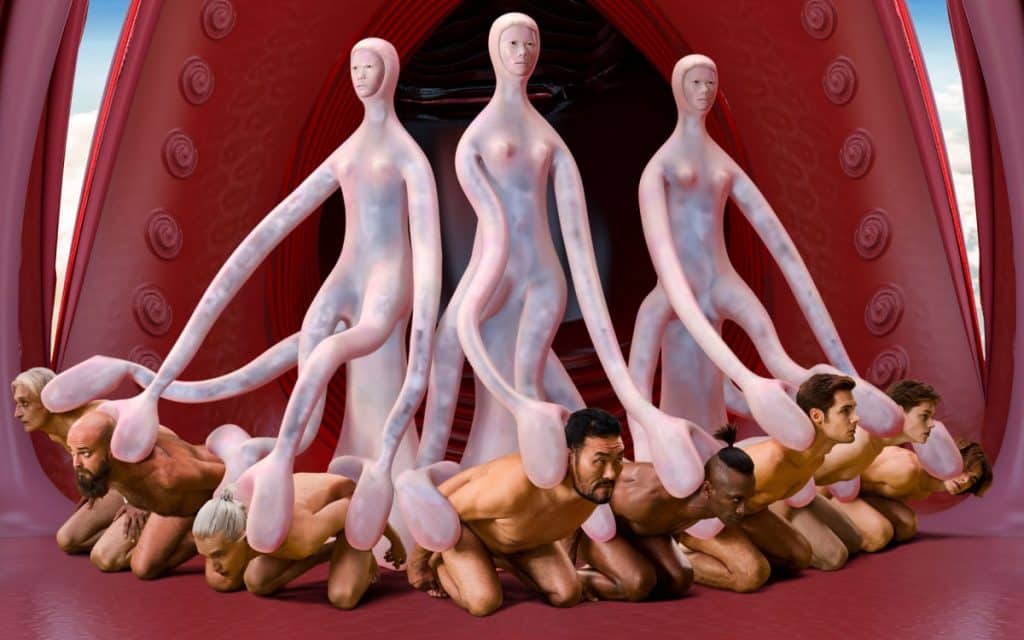 INFORMATION
For more information, visit the AES+F website