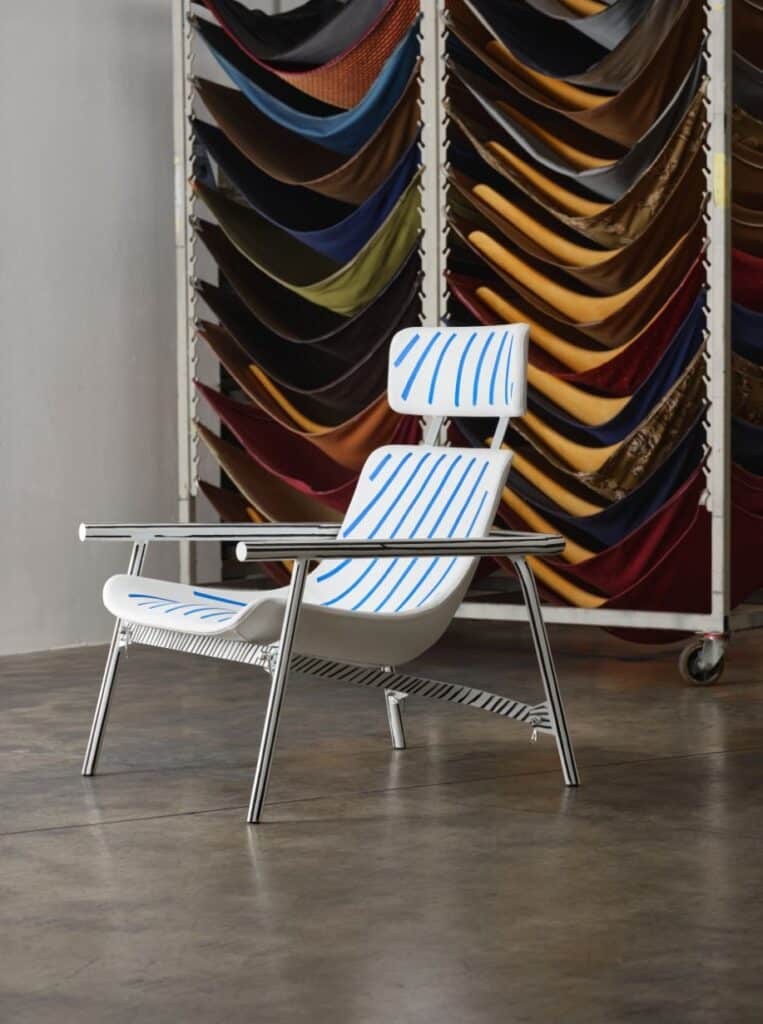 On the occasion of the Lyon Biennial of Contemporary Art and its "resonance" programme in the city, Alain Gilles has designed an installation for RBC Lyon Confluence in partnership with Bonaldo, with whom he has collaborated since very beginning. The installation is entitled "Fragility & Materiality" and attempts to show the fragility and the path of an idea, from concept to completion.
This exhibition highlights the fragility of an idea before its materialisation into a tangible design product. Indeed, only a very small number of ideas become reality. Most of these ideas will not even result in a sketch. As for the concepts that do get sketched out, many of them will not pass the various stages leading to the birth of a product. The concept will not make it to the 3D stage, or will prove, for example, too complex or too expensive to produce. Throughout its development, it is also important not to lose the design intent, its strength and uniqueness.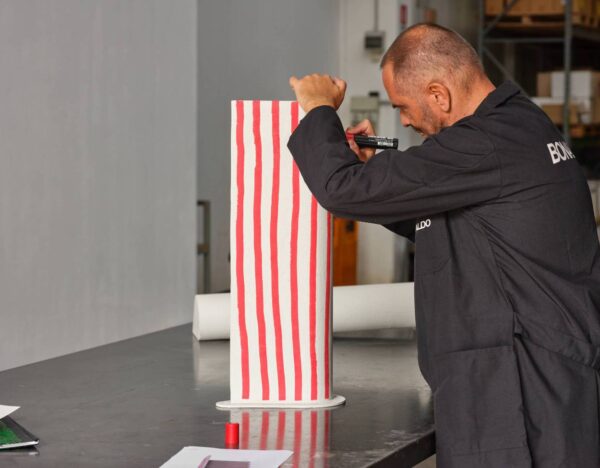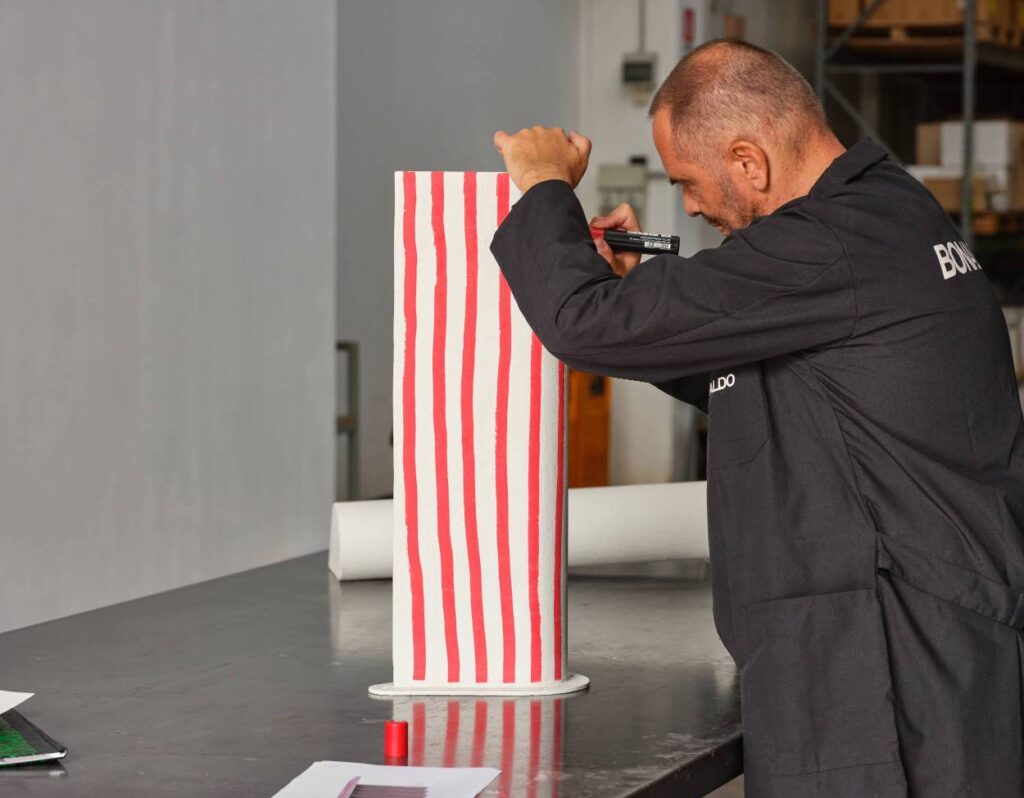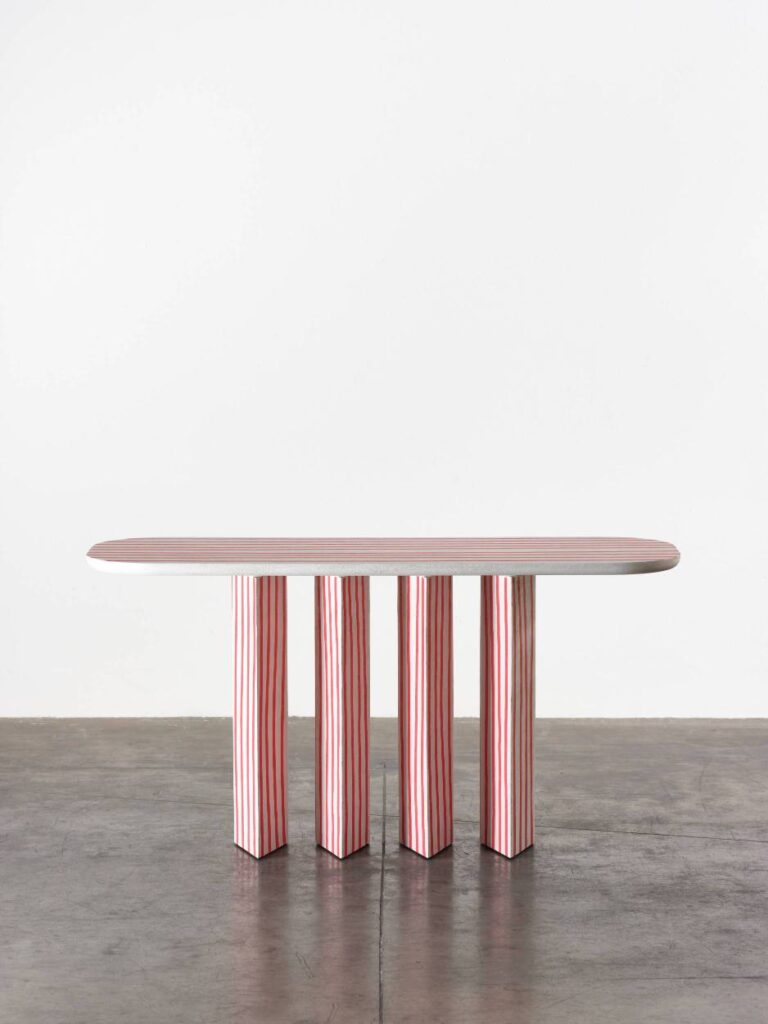 The short-cut between the fragility of the idea and the final product is the sketch, which is superimposed on the product which, like a blank sheet, has been rendered white for the occasion. Above each piece, a number of its constituent parts float as if by magic. These elements represent the process of creation, when the first scraps of ideas and the first sources of inspiration appear and finally give rise to a finished design. Once again we can feel the fragility and immateriality of these initial ideas.
The background, while isolating the installation within the space, also represents this first sheet of white paper on which one will draw and which, little by little, will melt into the white base like the idea and the object that take shape. It truly illustrates the passage from immateriality and fragility to solidity and materiality. These different backgrounds also create a space within the space.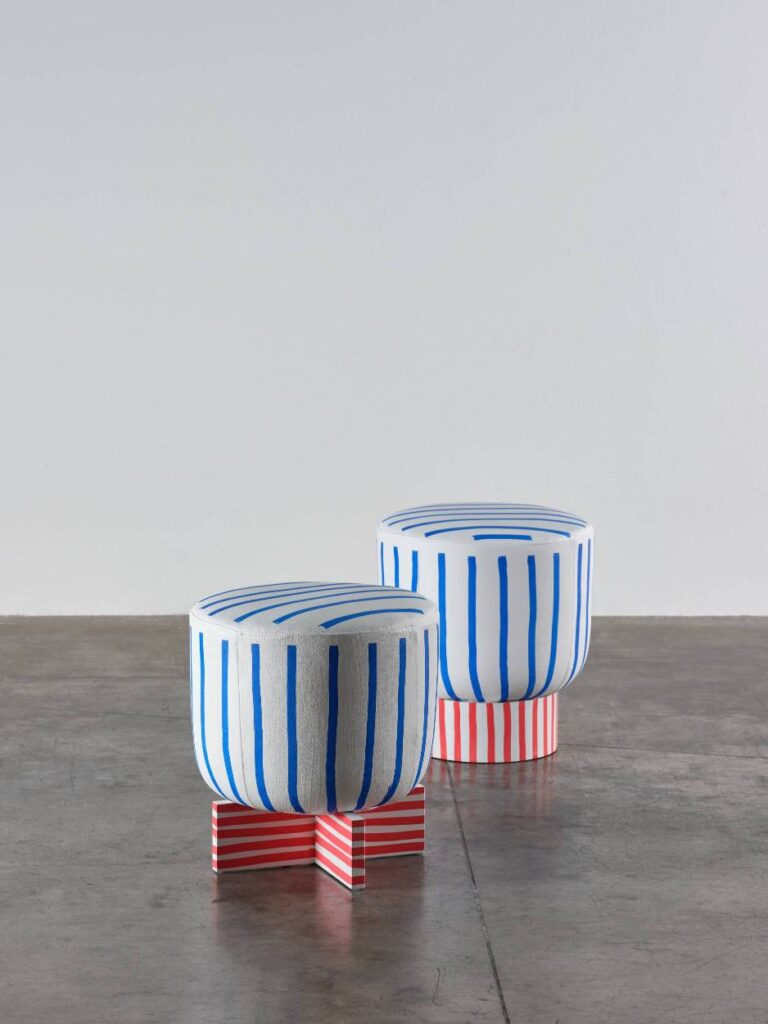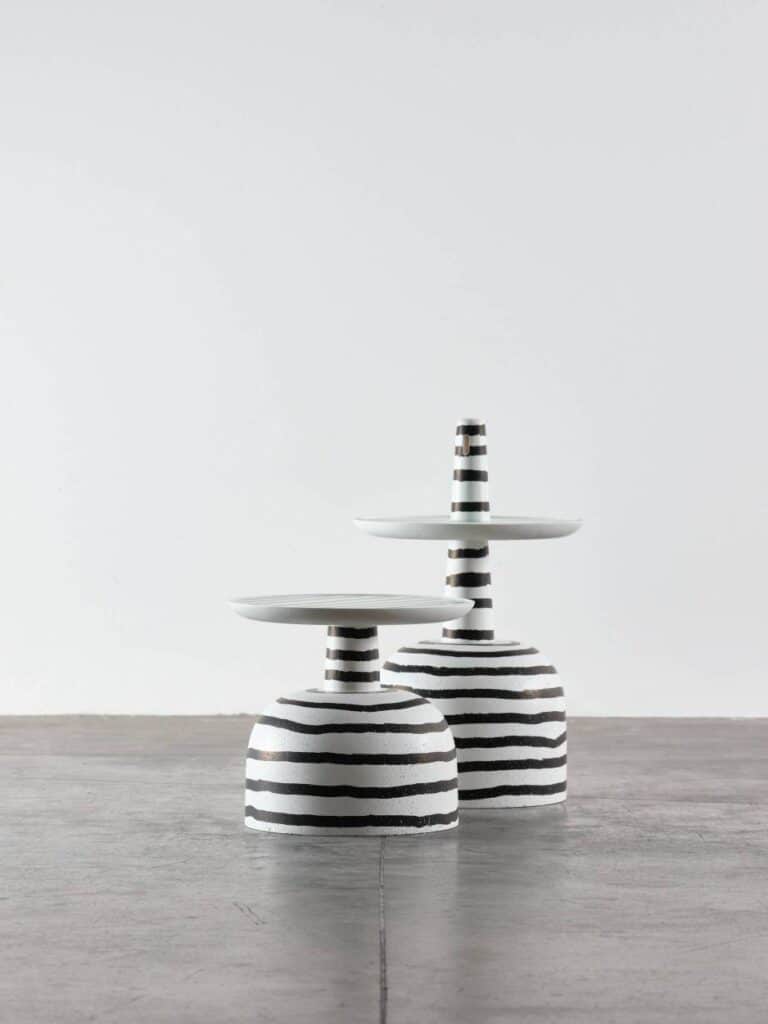 All the pieces used in the installation, as well as the pieces of the Capsule Collection designed for RBC in France, are the result of the work and the path Alain Gilles travelled together with Bonaldo over the last 15 years, since they have worked together from our first year of creation of the Studio.
The Capsule Collection for RBC reinterprets some of our iconic pieces for Bonaldo by treating them with other finishes or materials, which sometimes required a complete re-engineering of the pieces.
The unique pieces created for the installation will be auctioned on Catawiki between 7 and 18 November 2022. The profits will be donated to the Enfant Bleu charity.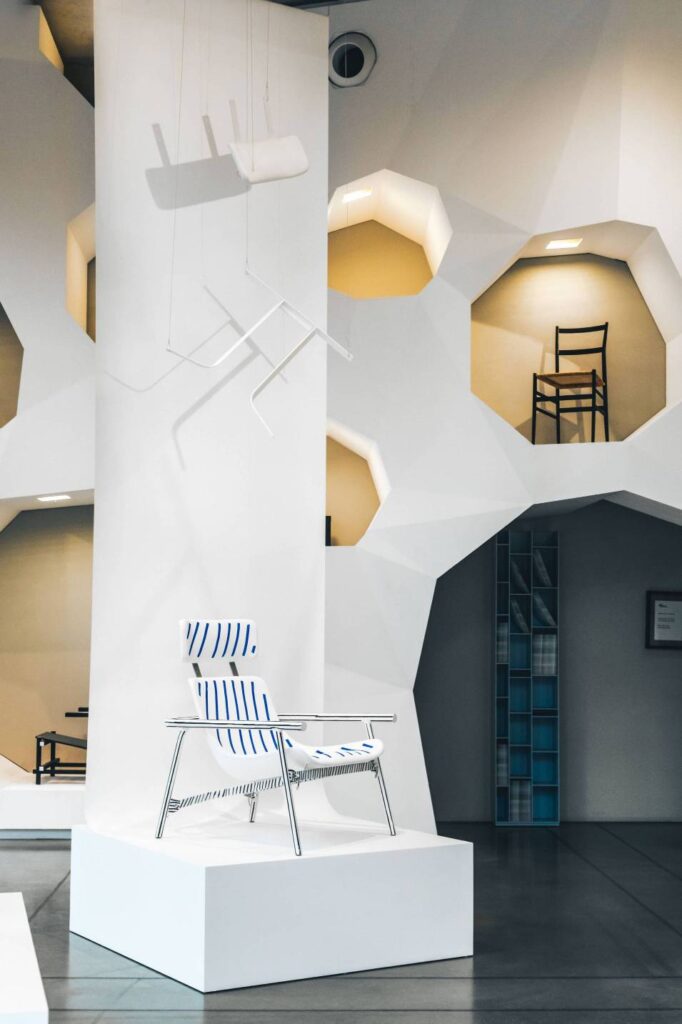 ---
Information