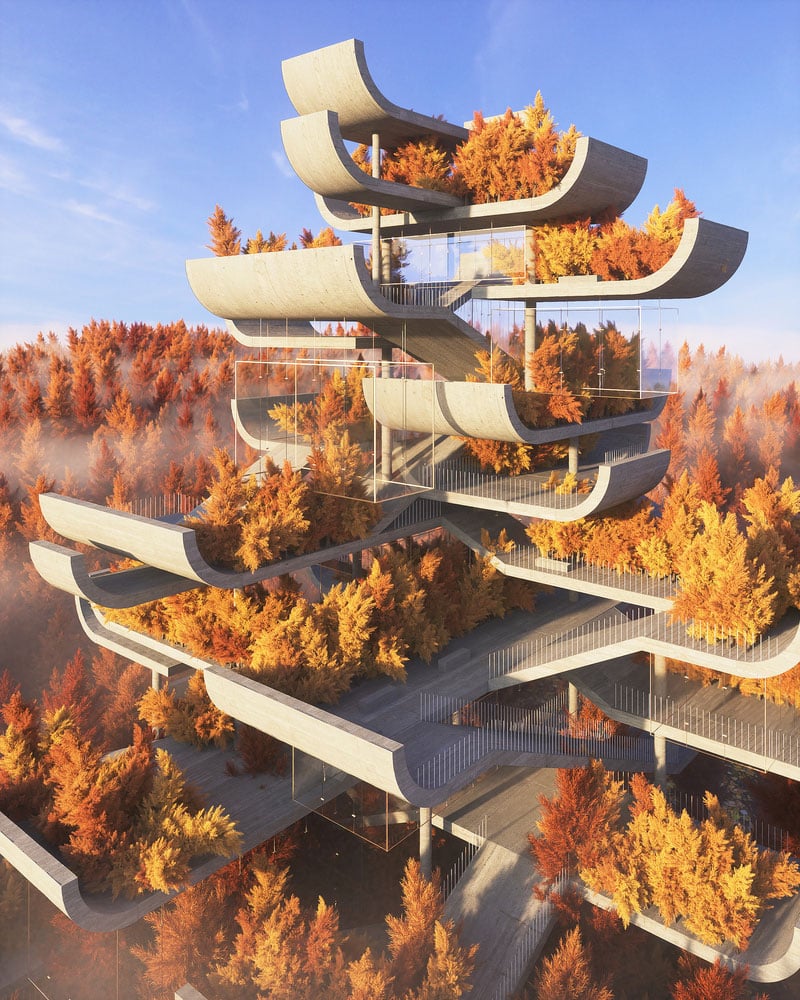 Amey Kandalgaonkar of Mumbai is an architectural designer who makes biomorphic brutalism a style that we all want our metropolises to adopt.
Being moved by fungal fruitbodies, outstretch wings and post-industrial decay, the designer envisions concrete monuments that fit into our expected conceptions of what future design should be.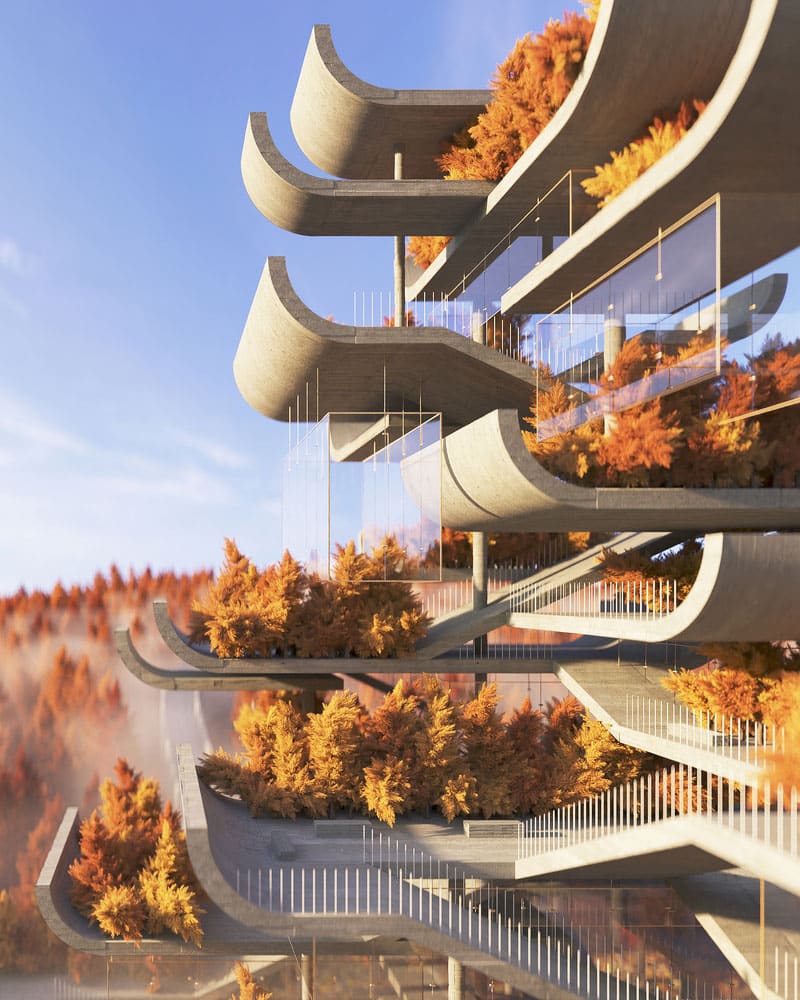 The renderings are both graceful and complex, they sometimes flow and at others jut, but the final output is always satisfyingly stunning. Kandalgaonkar creates spomenik (the Serbo-Croat/Slovenian term for the monument) which are projecting or elongated abstract memorials, or the conical shaped pagoda which have been build as Buddhist shrines for centuries, but these are all of the concrete.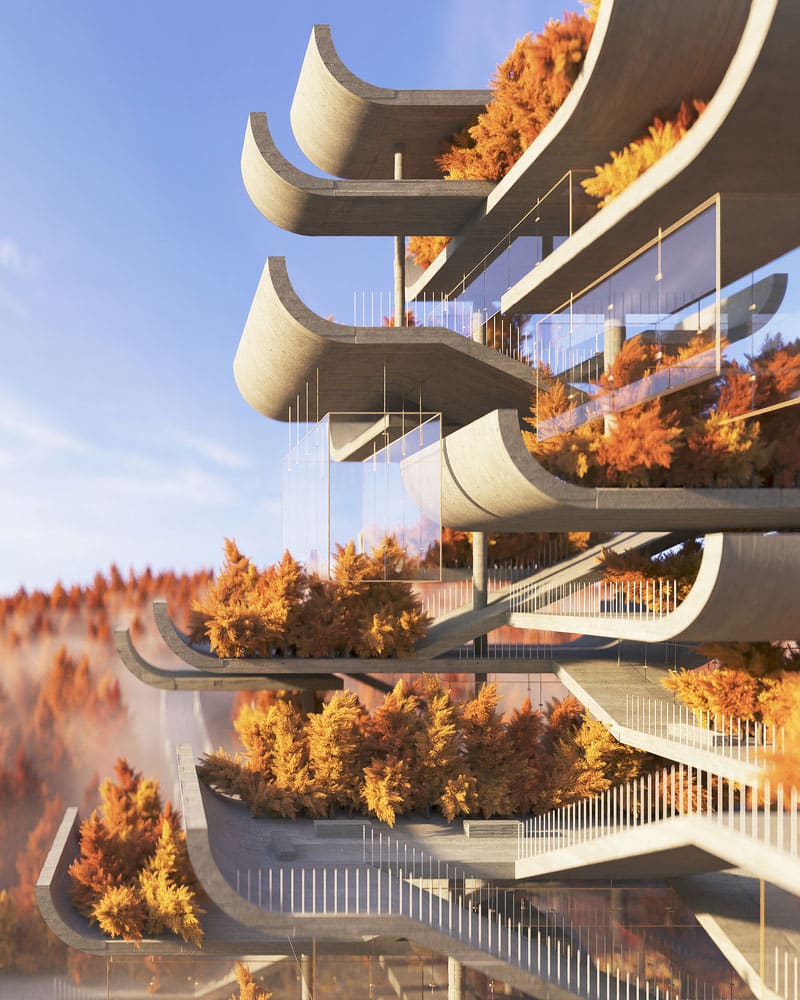 The designer also envisions structures that look like floating soundwave patterns, or Max Ernst surrealist machines entwined in confounding tangles, which again are each finessed in brutalist materials. The use of greenery in renderings make the favored concrete seem both fresh and lustrous. Kandalgaonkars' designs do for cement grey what Coco Chanel had done for tweed.