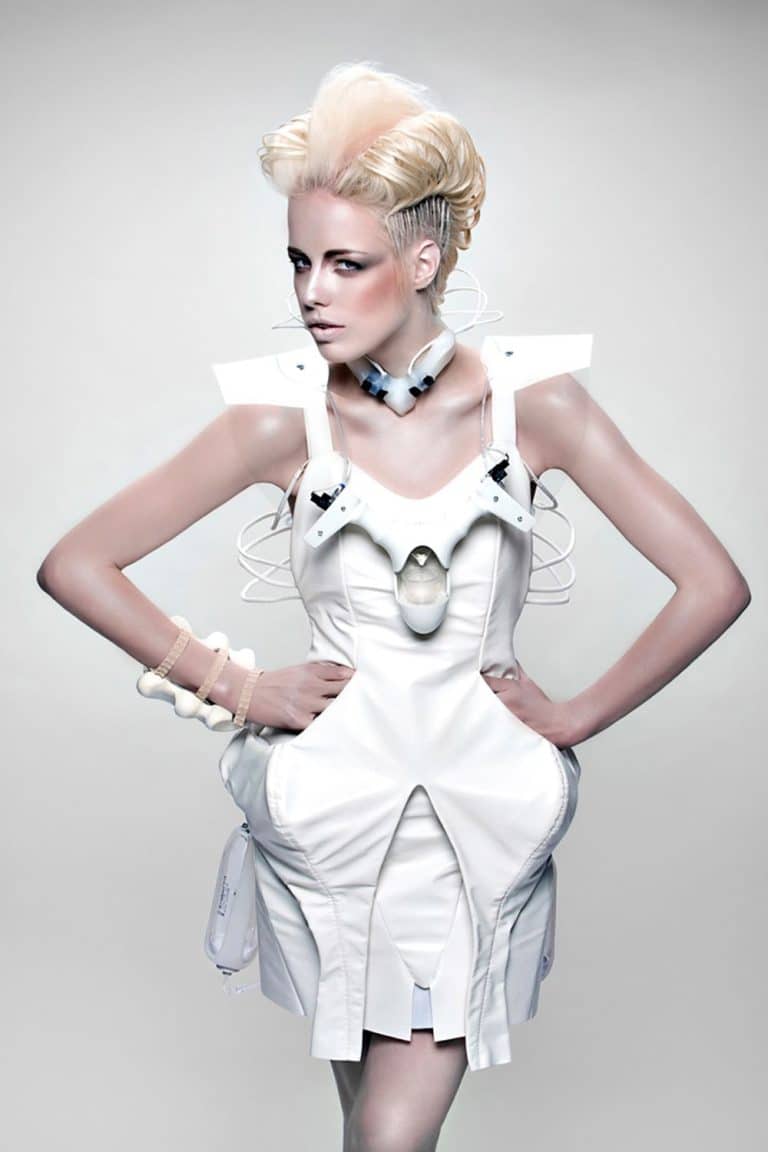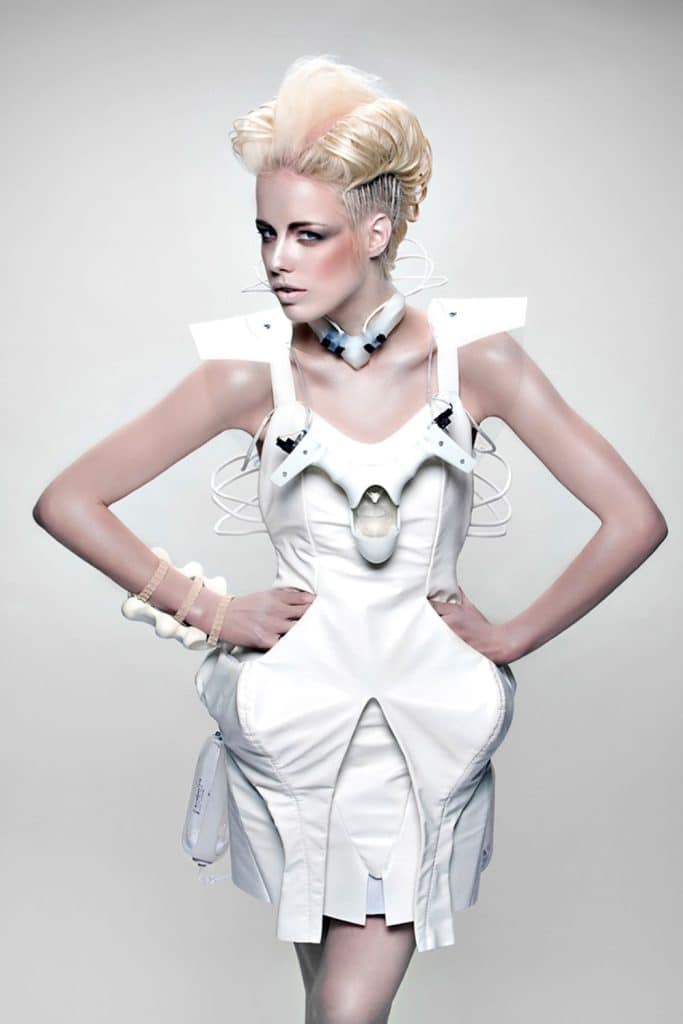 Anouk Wipprecht designs are composed of pieces that bring together elements of the world of fashion and technological devices. She combines the aesthetics and functionality of engineering with the knowledge of traditional tailors. The designer, based in Vienna, Austria, creates an experience that brings physical and psychological contact to the garments with the users.
Anouk Wipprecht expresses her interest in fashion while exploring ways to achieve greater connectivity in clothing, body and the person who wears clothes. Taking advantage of her training in fashion and technology, she creates a mythology where the characters are in search of achieving a connection with their clothing.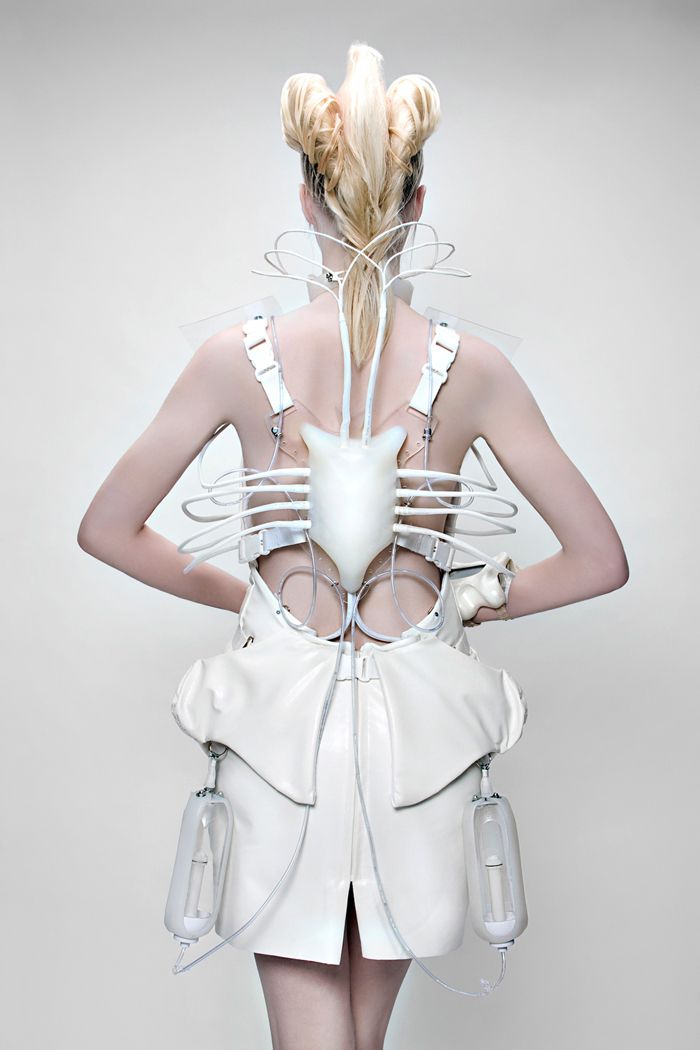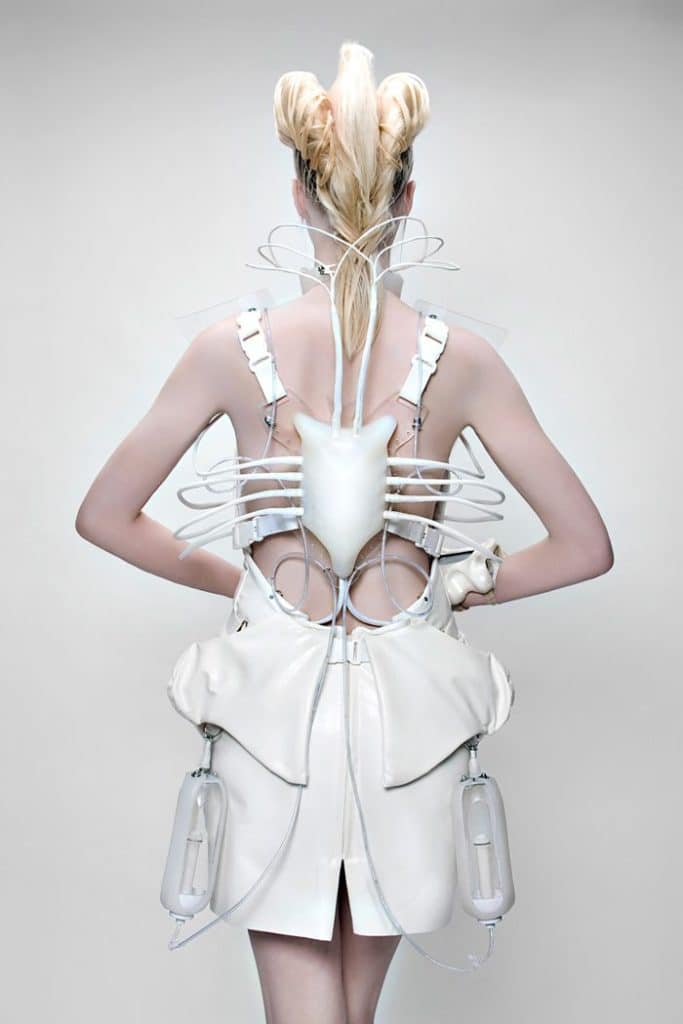 The mixture is based on achieving, in the garment, the ability to satisfy any need arising from the user's behavior. To achieve her goals, she went to Malmö, Sweden, to study "Body, Fashion and Technology" at the University of that city. She developed knowledge in the Arduino open source hardware and software platform, to create intelligent pieces.
The final result is a functional and aesthetic piece, which combines traditional fabrics, software, microcontrollers, 3D printings, engineering principles, and tailoring concepts. Anouk Wipprechy worked in the workshop of Sabine Seymur, in Vienna Austria. With Aduen Darriba in the "Technosensual" project; among others.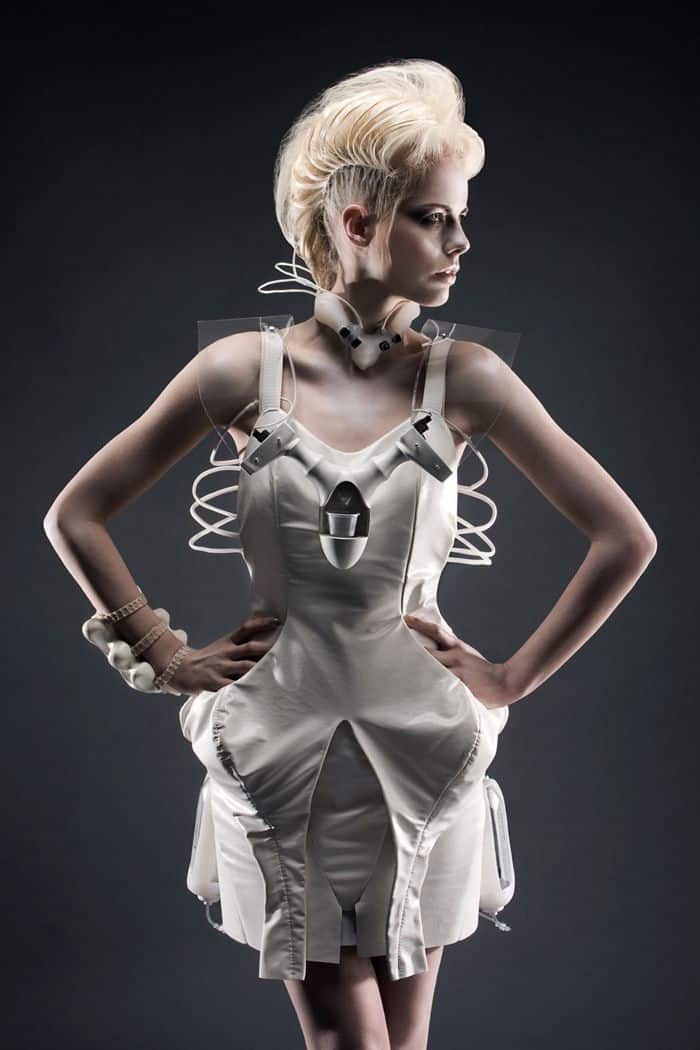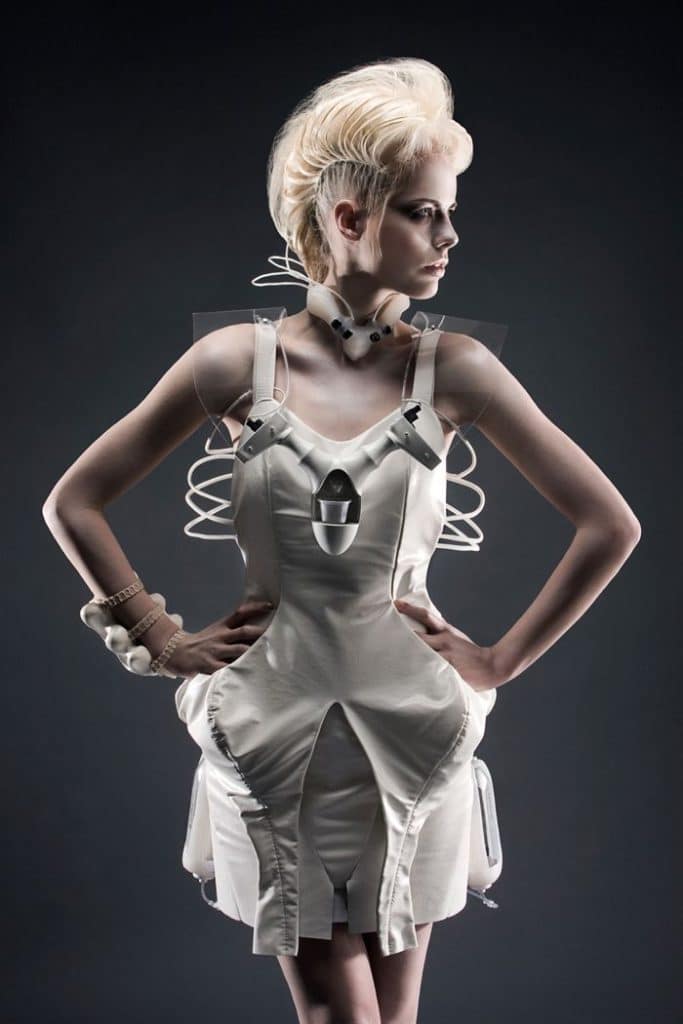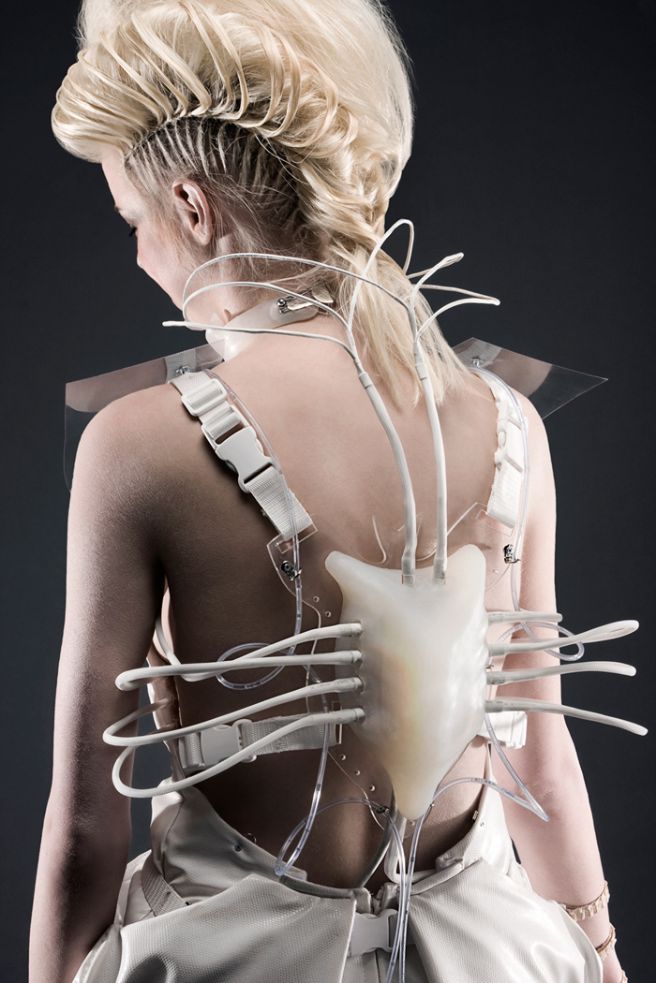 All image: Anouk Wipprecht