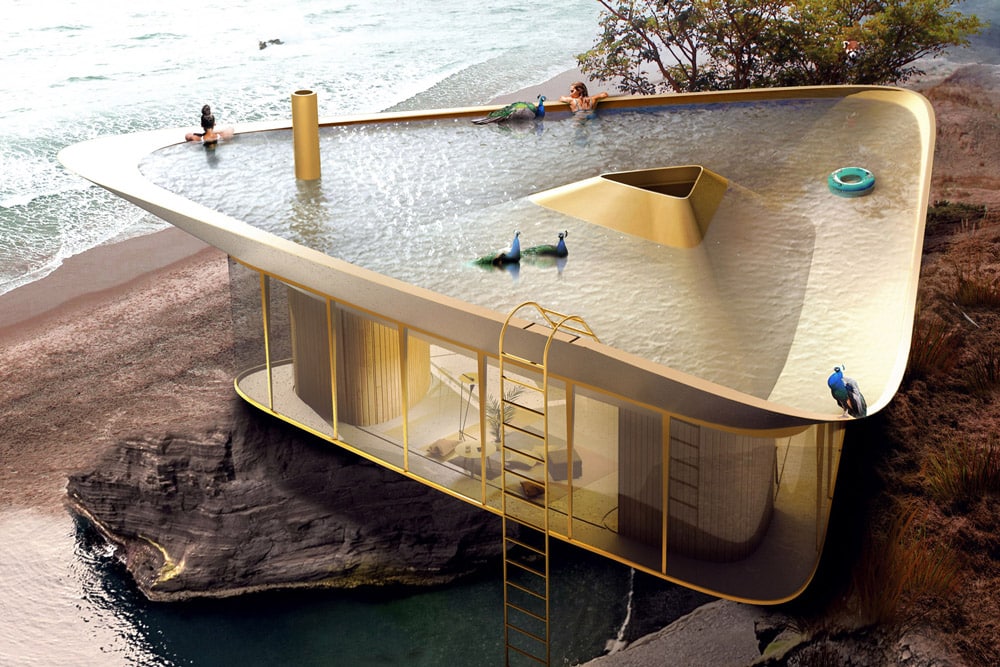 Anti Reality designs futuristic and imaginative concepts, visualising a world of limitless opportunities for architecture.
"Summer House" is one of their innovative projects. Anti Reality has designed this concept, aiming to engage with open surroundings. The main purpose of the house is to bring its visitors outside the city and engage them with the nature.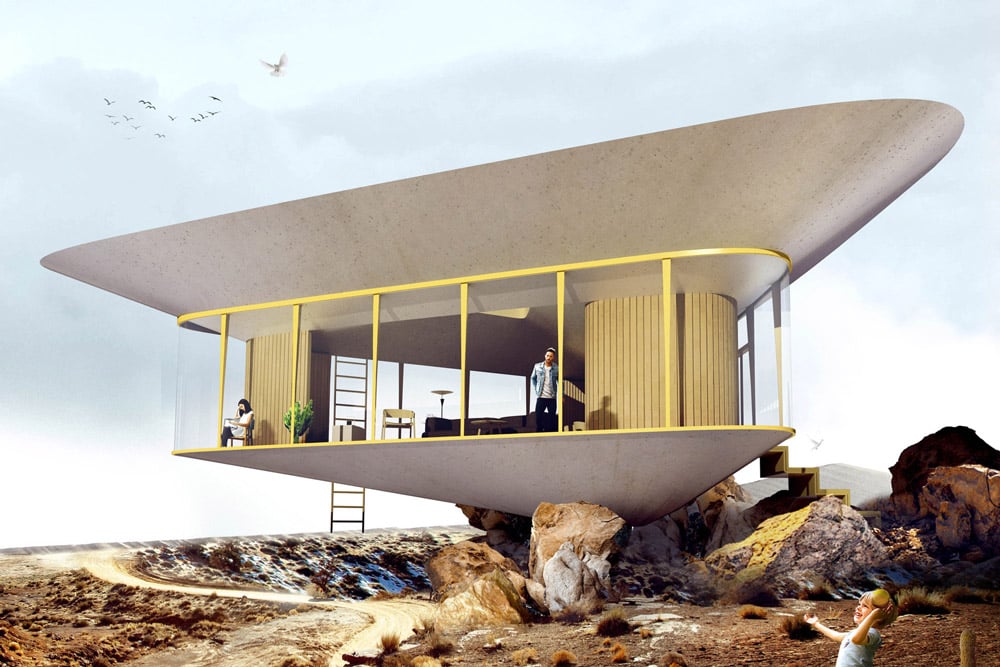 The triangular house with panoramic sea view was imagined with seasonal recreation on a rocky coastline. The 85-square-meter large building is divided into two principal parts: a living space, and a rooftop swimming pool.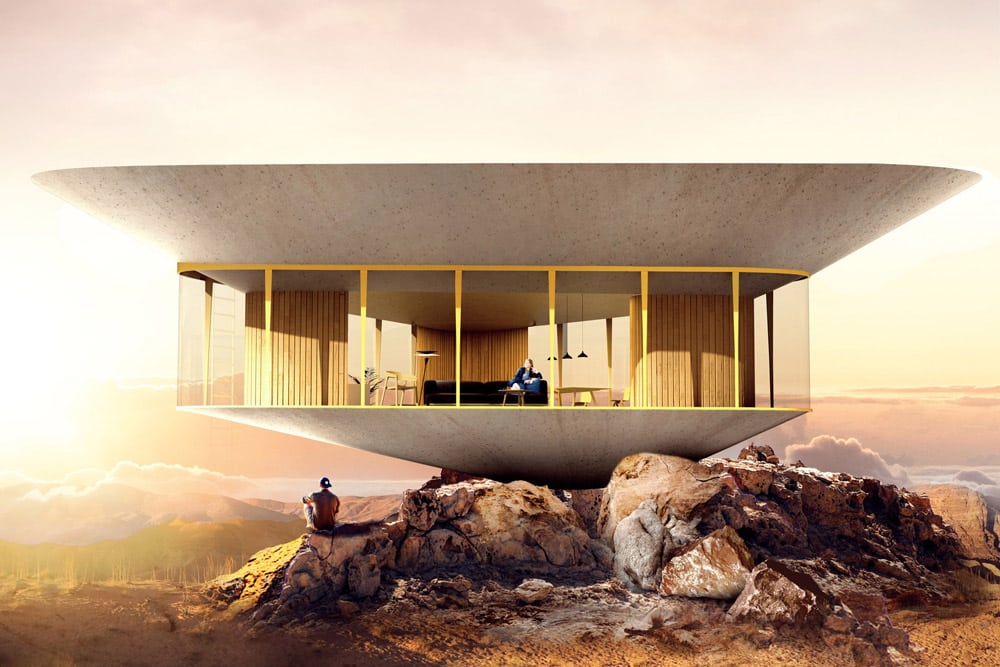 The interior is an multifunctional space including a bathroom, a kitchen, and a bedroom. The living area is determined by a mobile panel wall that allows one to freely arrange the space to personal needs.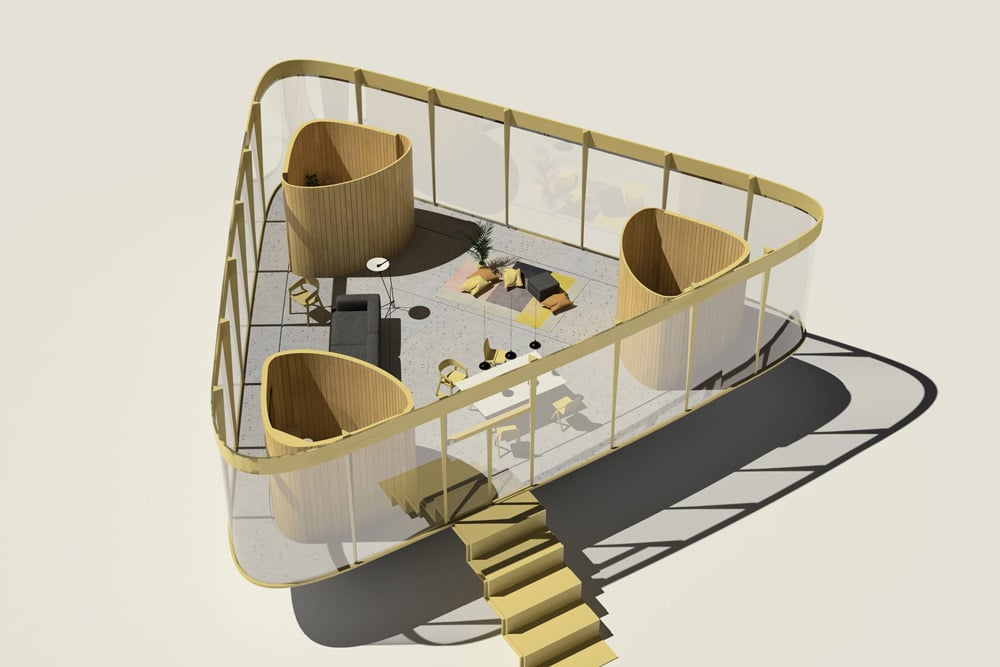 The roof space is panoramically opened up to the surrounding landscape. Reversing the roof structure allows for the creation of a swimming pool. Roof structure is located over the three cores, allowing the water level to be controlled or completely drained.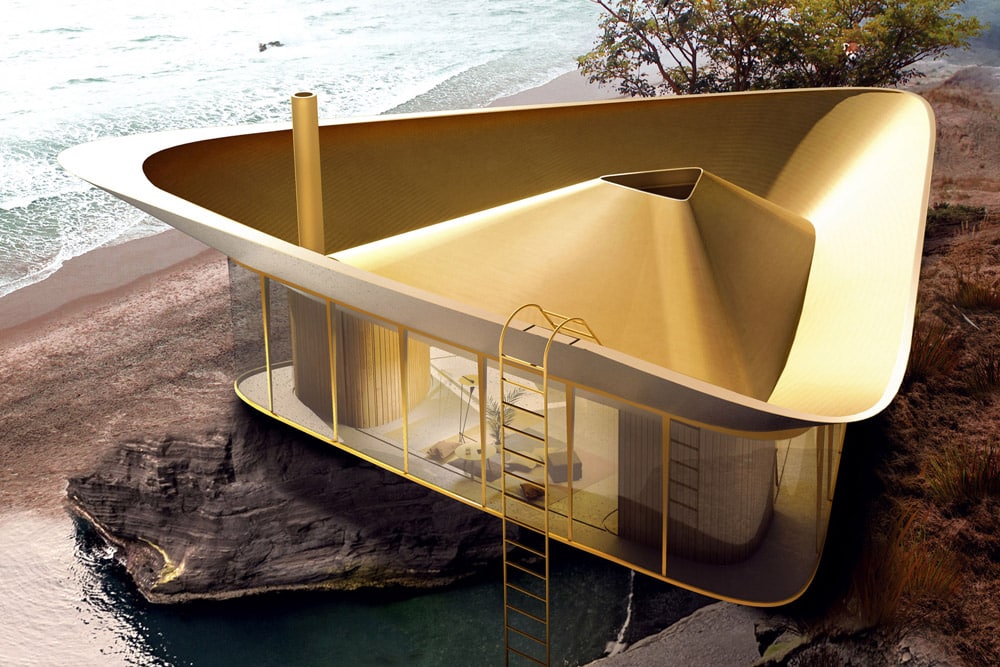 INFORMATION
For more information, visit the Anti Reality page