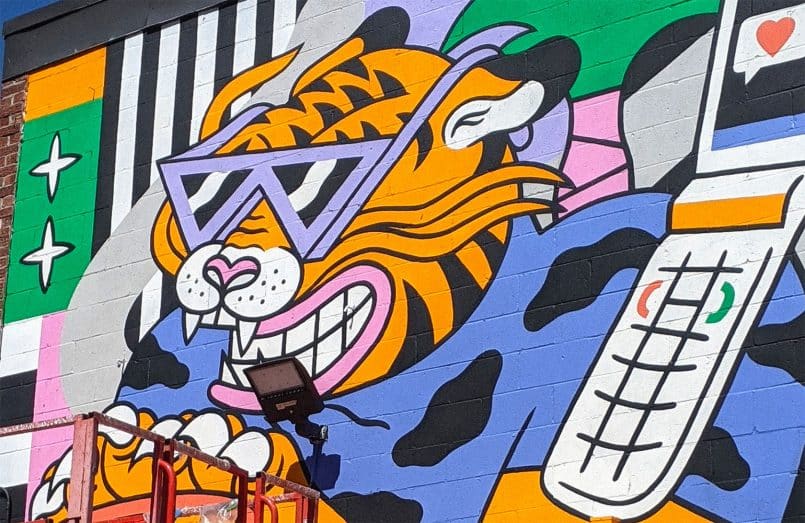 Dalkhafine, an exceptional multidisciplinary artist hailing from Montreal, has been enchanting audiences with her mesmerizing large-scale murals. With a keen eye for aesthetics and an undeniable talent, she has established herself as a prominent figure in the art world.
Throughout her illustrious career, Dalkhafine has collaborated with renowned brands such as Adobe, Redbull, Schweppes, JEEP, L'Oréal, and Ubisoft, lending her artistic prowess to their projects. Her unique style and ability to breathe life into every creation have made her a sought-after collaborator for companies seeking to make a lasting visual impact.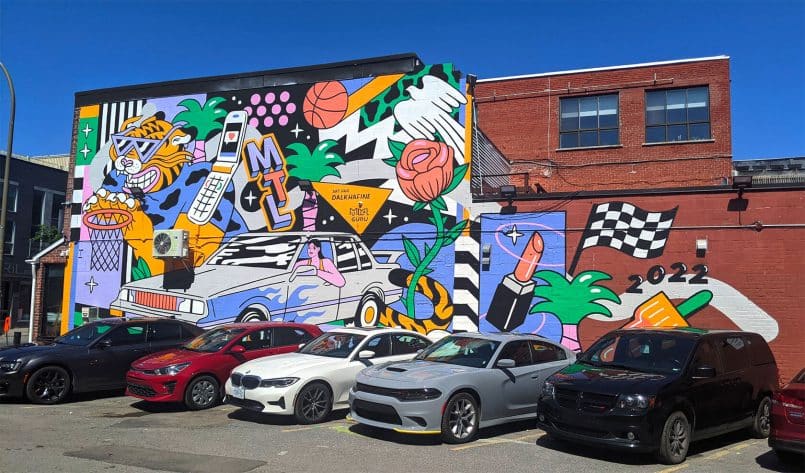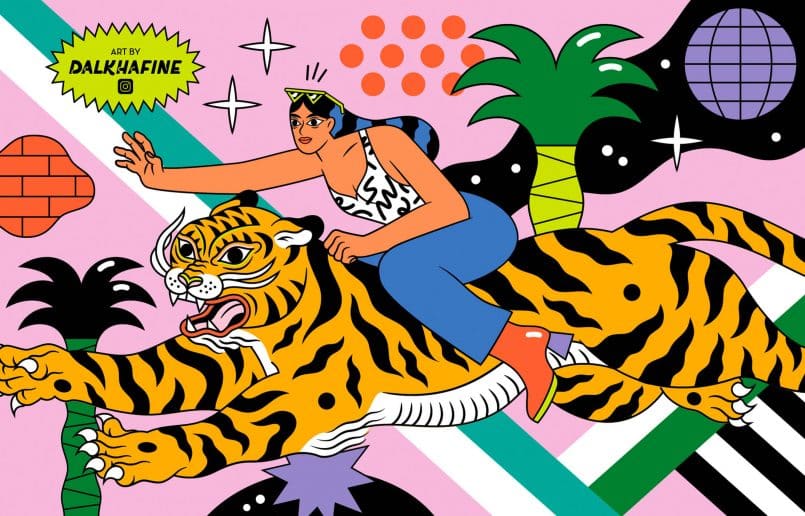 Beyond her mural masterpieces, Dalkhafine's artistic repertoire extends to various creative disciplines. As an art director, she brings her visionary concepts to life, orchestrating every aspect of a project to achieve a cohesive and impactful result. Her skills as an illustrator allow her to craft intricate and captivating imagery, while her expertise as a motion designer and VJ (video jockey) infuse her work with dynamic movement and mesmerizing visual effects.
Dalkhafine's talents have not gone unnoticed in the realm of live shows and commercials. She has lent her artistic touch to these productions, contributing to their visual appeal and leaving audiences in awe. Furthermore, her artwork has been showcased in prestigious print collections, solidifying her position as an accomplished and celebrated artist.
Step into the world of Dalkhafine, where breathtaking murals and multifaceted artistry converge to create an immersive experience like no other. With each stroke of her brush and stroke of her creativity, she continues to inspire and captivate audiences worldwide.