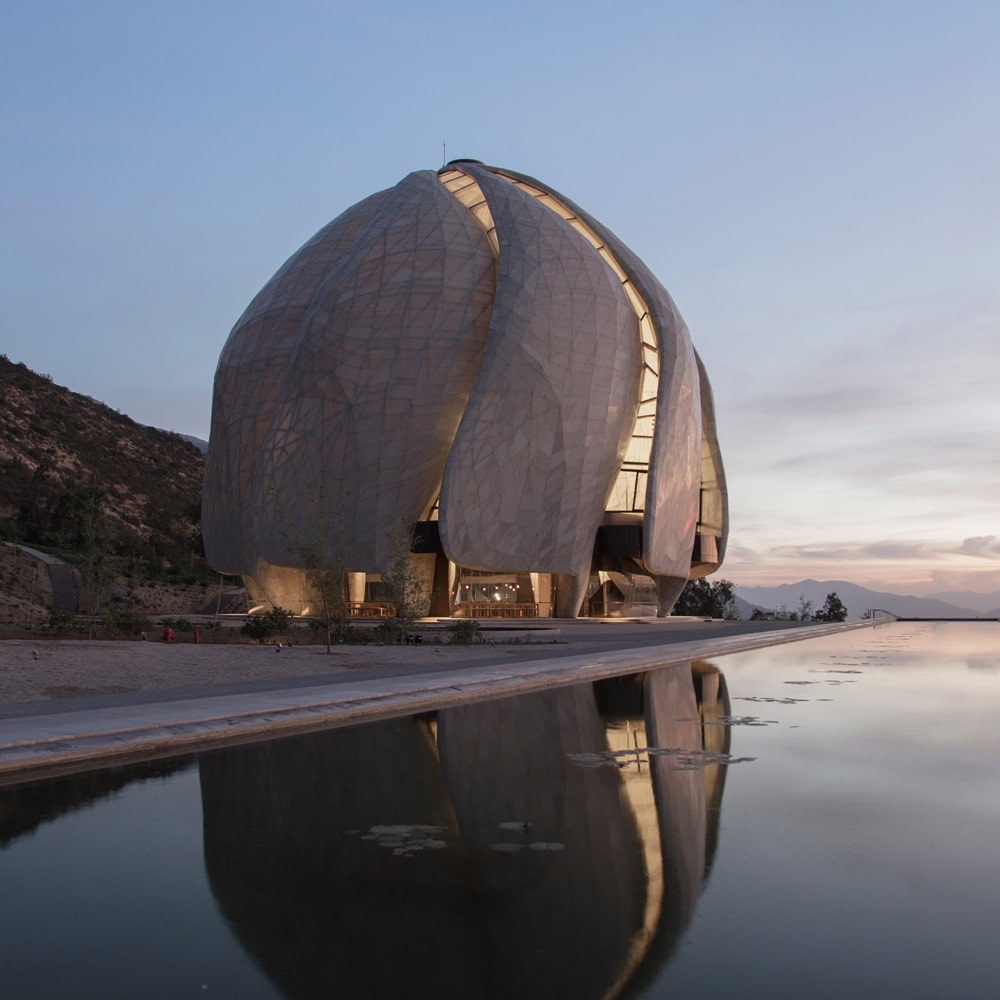 The beauties of the mountains of Chile inspire the morphology of the Bahá'í Temple.
Right in the diffuse strip that generates the transition from the city of Santiago de Chile to the Andean mountains, the luminous vault that they imagined at the studio Hariri Pontanini Architects, appears. The coating has a layer of molten glass on the outside and a transparent marble that is obtained in Portugal, in the inner layer. These materials wrap nine structures like wings, arranged in a circle to generate a helix.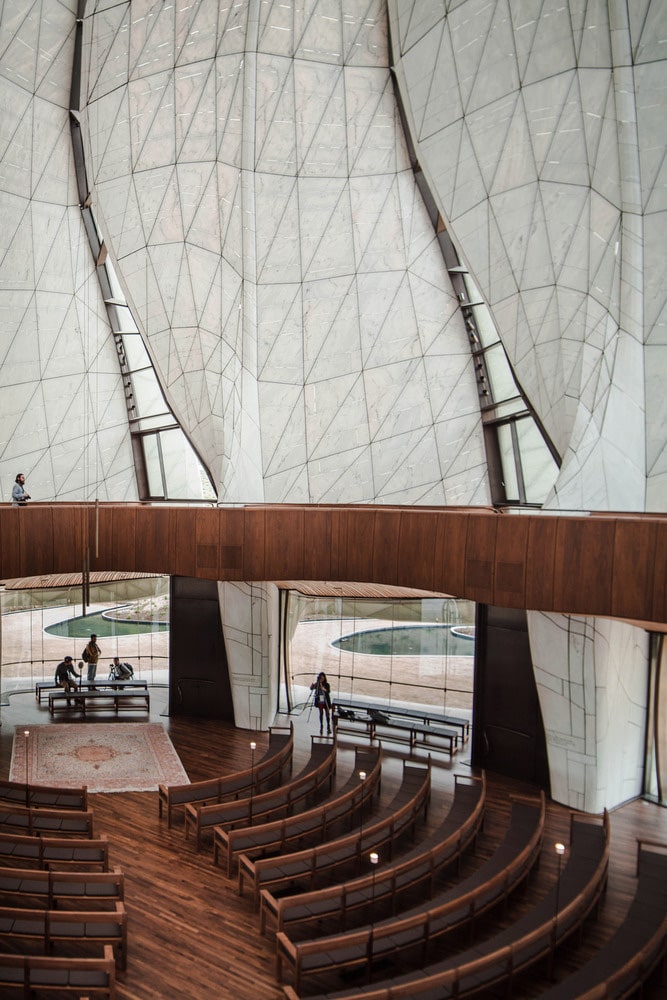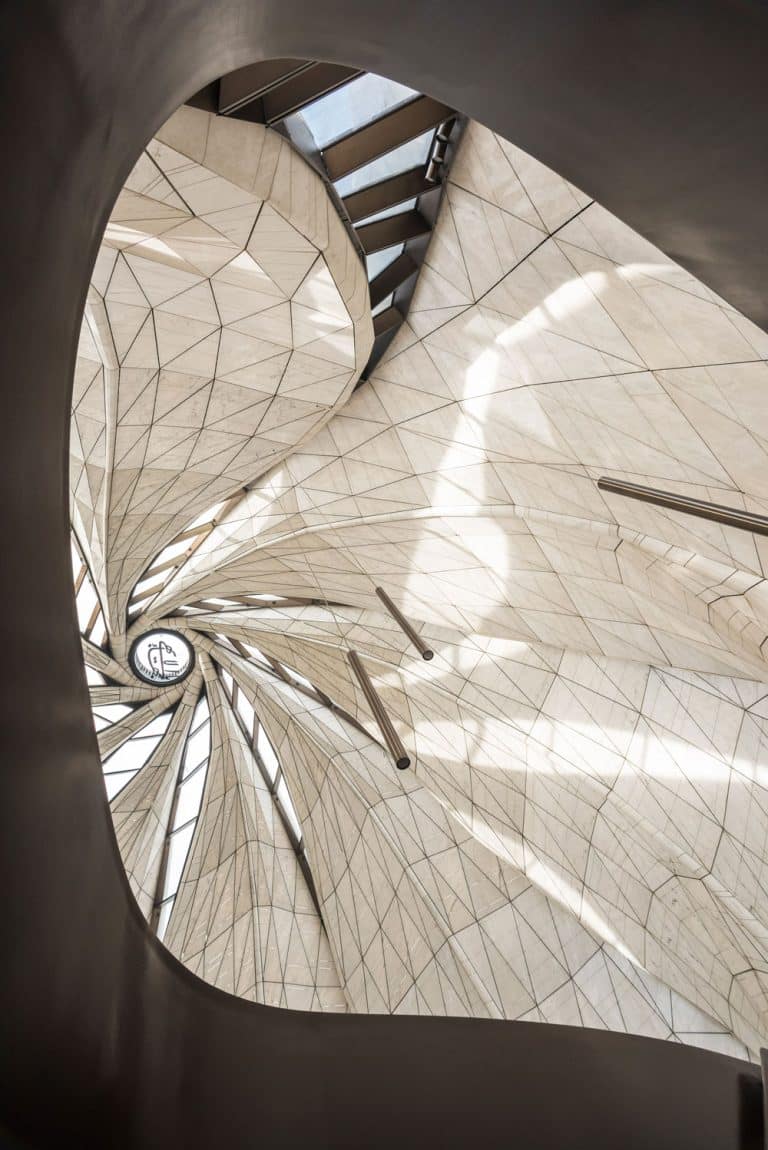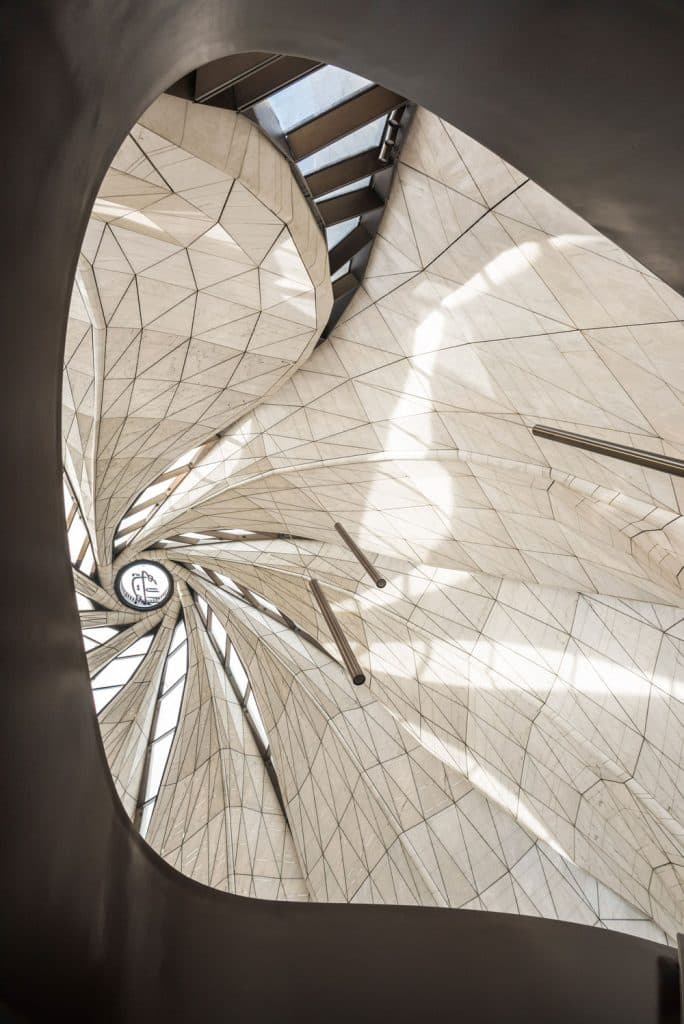 Six hundred people can enjoy a vivid experience with the movement of natural lighting. At dusk, the light moves and transforms in such a way that it passes through a palette of white, silver, ocher and purple. Chile is in an area of South America predisposed to earthquakes. To make the Bahá'í Temple capable to support the tremors, it has columns and concrete rings that allows lateral movement. They are over a base of an elastomeric material.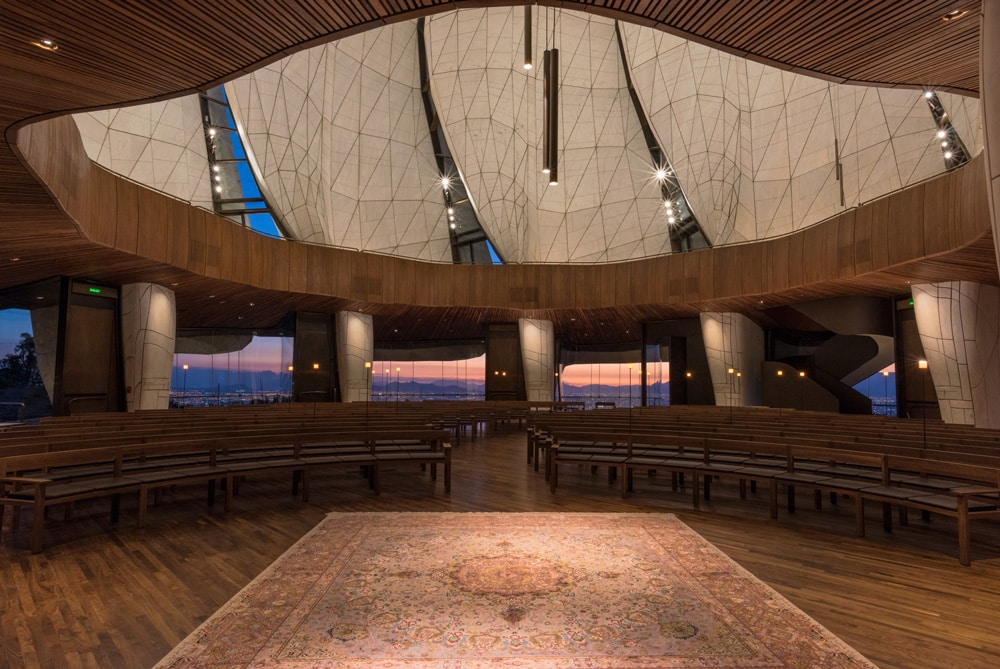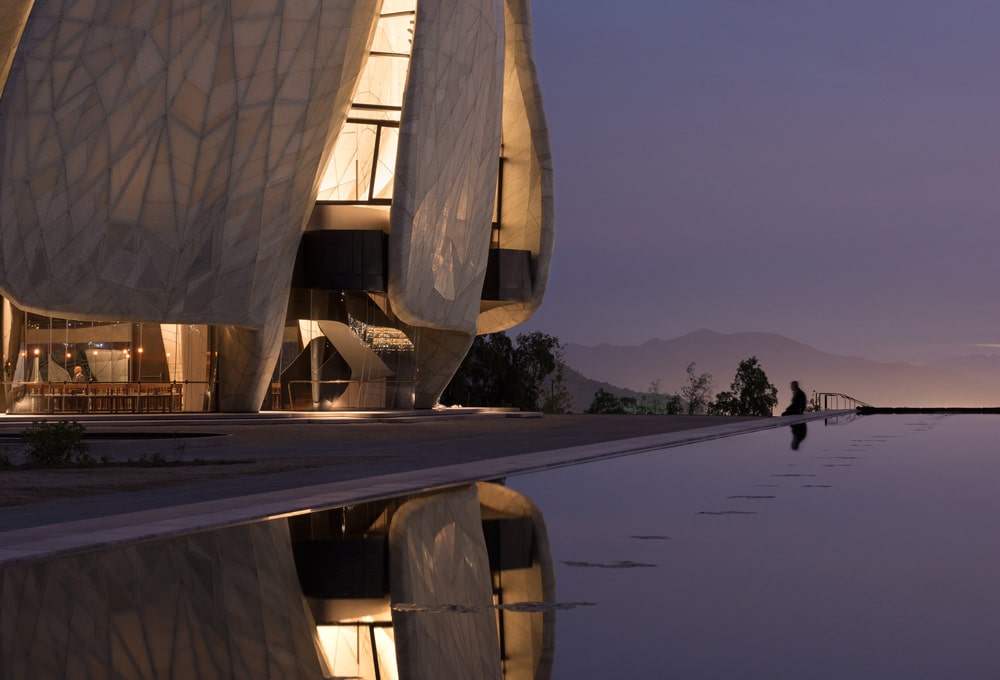 The whole things acts as a seismic insulator. With that support, individual pieces of thin profile steel creates the final outer shape. Each element has a unique shape. They are linked together by nodal connections. The interior provides warmth with handmade finishes in walnut, leather and patinated bronze.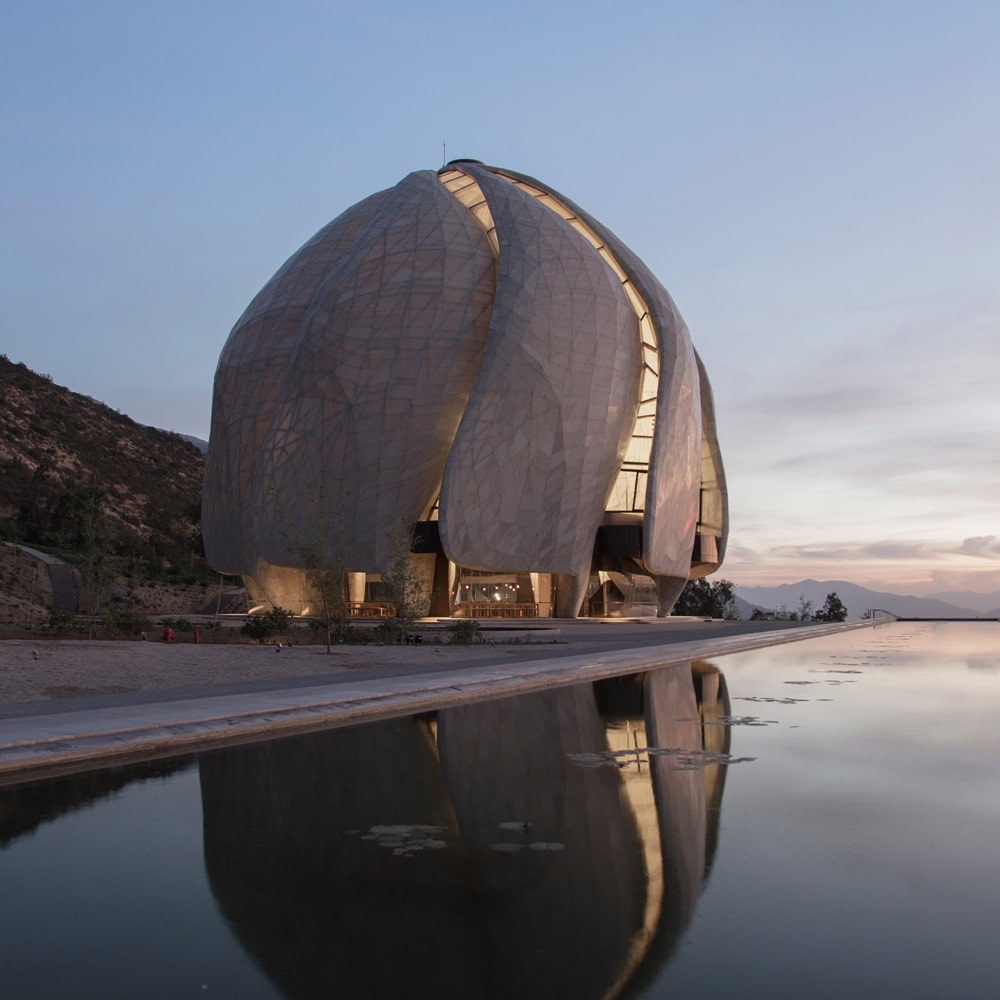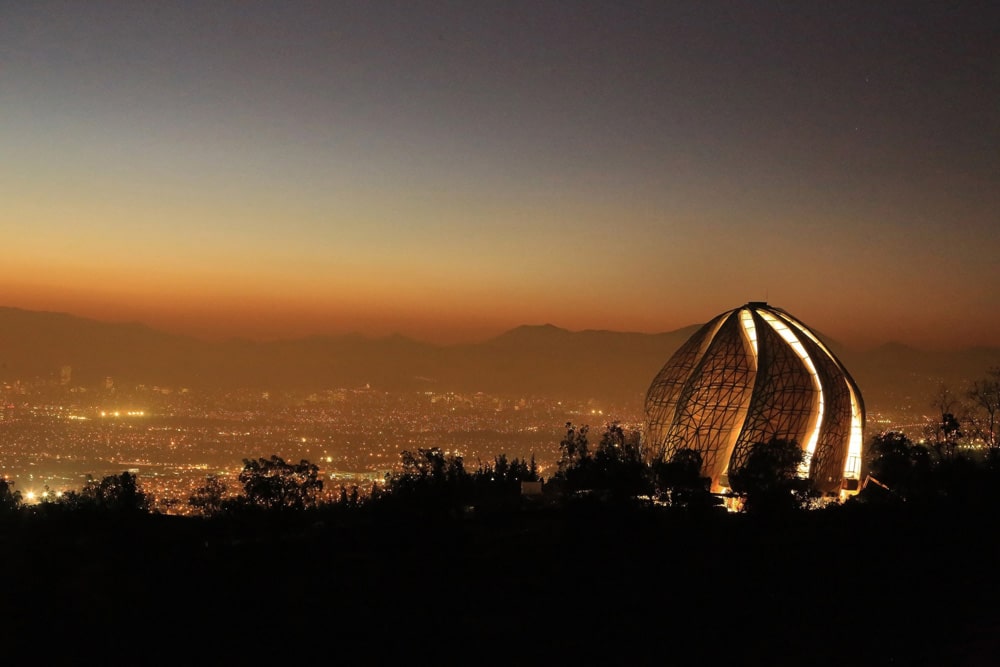 All images: Hariri Pontarini Architects