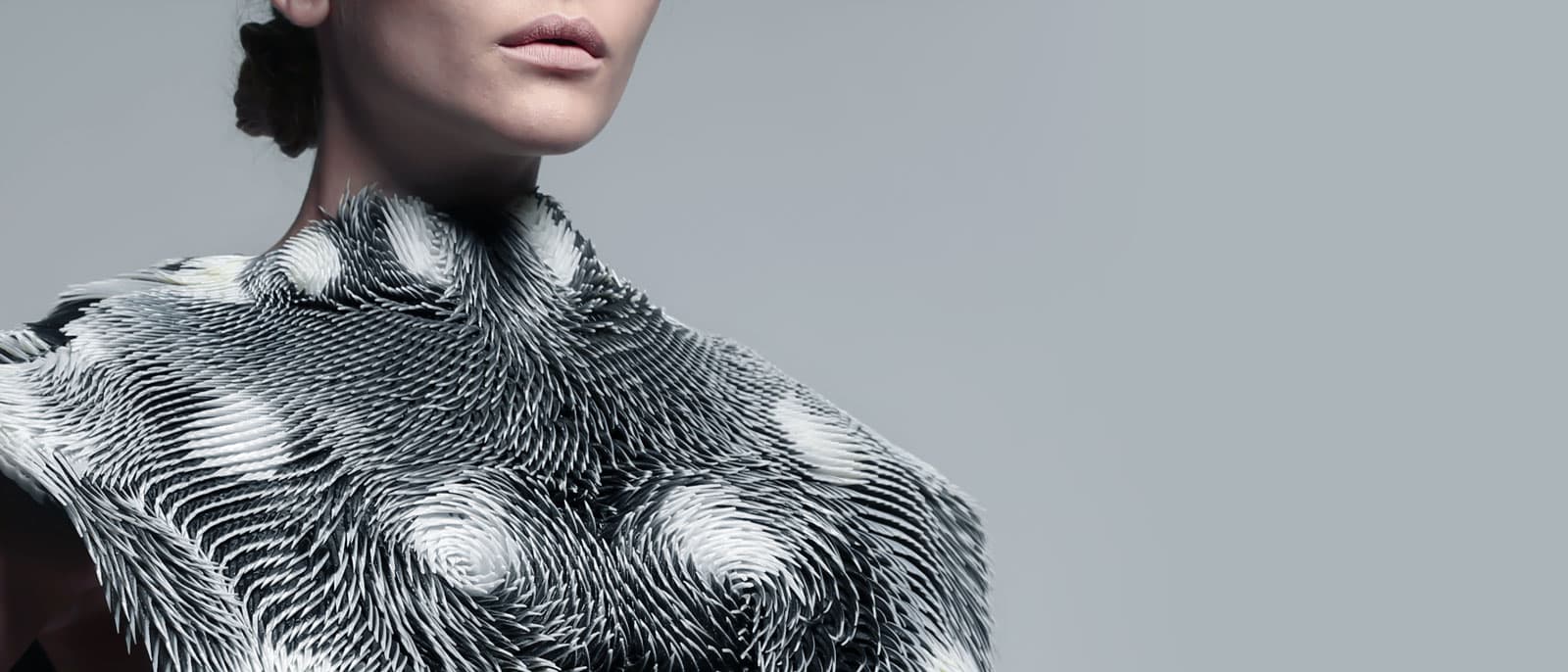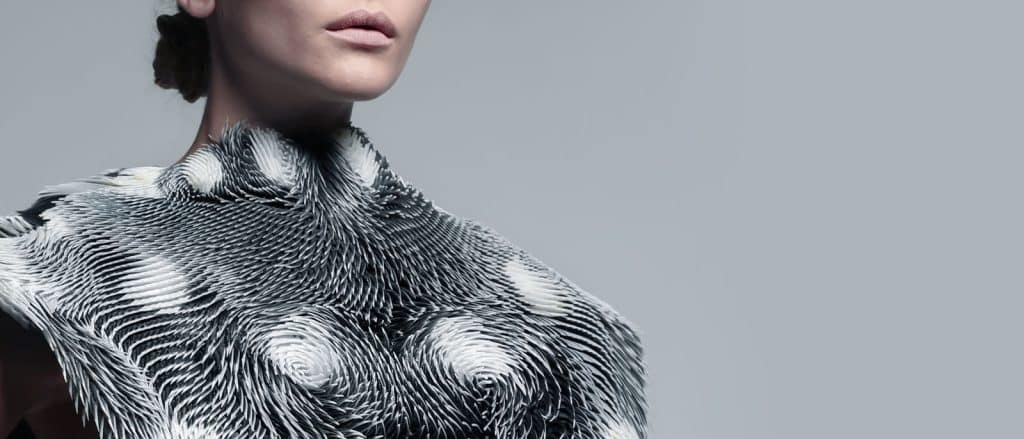 As a virtuoso of architecture, Behnaz Farahi seeks to traverse a universe that intertwines engaging settings with the context of the human body. Emanating the mannerisms and constructive fabric of nature, Farahi manipulates robotic technology to spawn productions that provoke our mortality. An aspect of interaction between the interface of technology and, quite literally, the face of humanity seems to be a cornerstone of this designer's trade.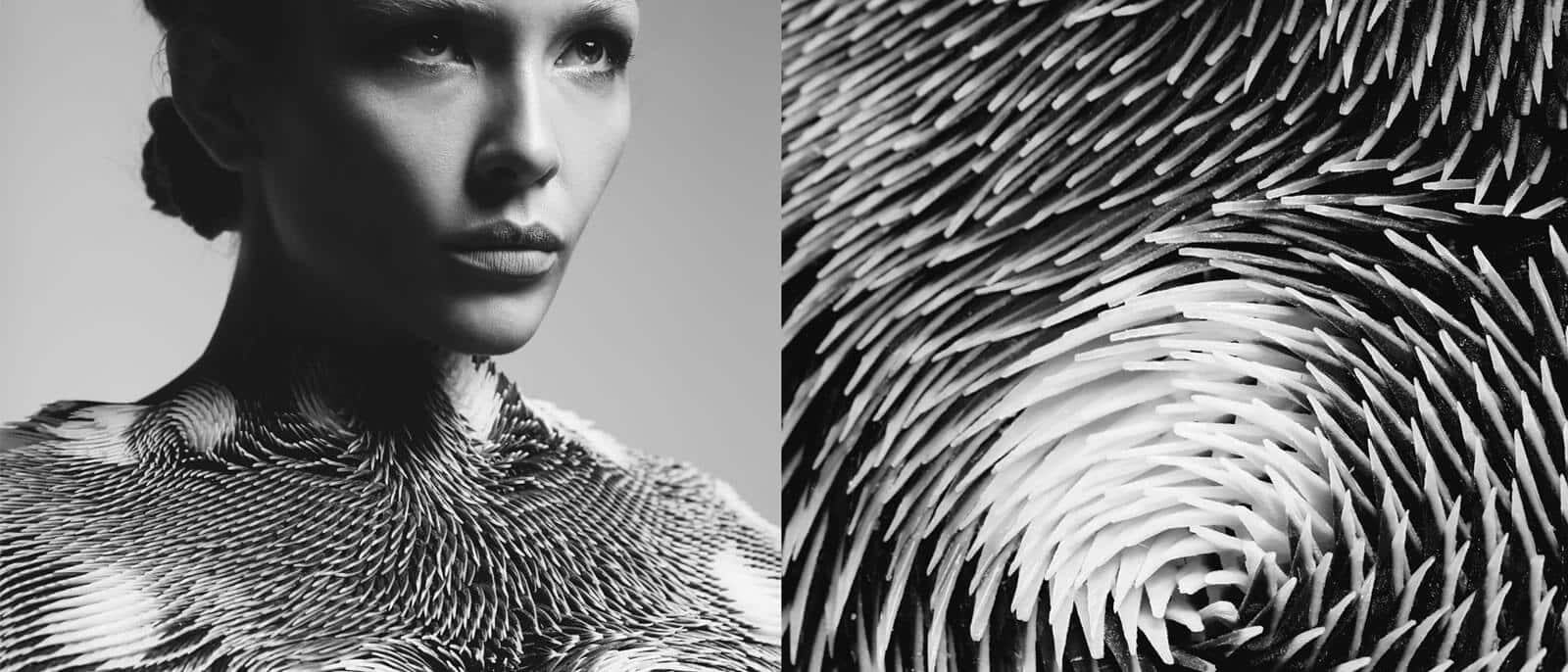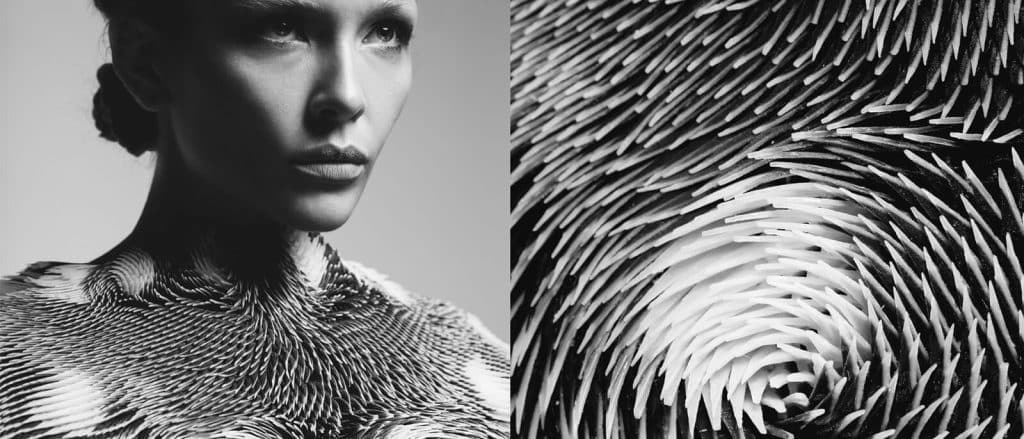 This is seen in selected works like "Mesolite" (2018), in which she constructed a display case for a conceptual shoe for the popular brand, Nike. A carefully implanted camera with facial recognition feature processes human reactions as they approach the apparatus and turn the information into responses. As the viewer smiles, the lit rods undulate with varying color changes and the shoe itself becomes animated. The more interaction with the case, the more fervent the response becomes. Such technology is present in nearly all of Farahi's creations, attesting to a newfound intimacy between man and machine.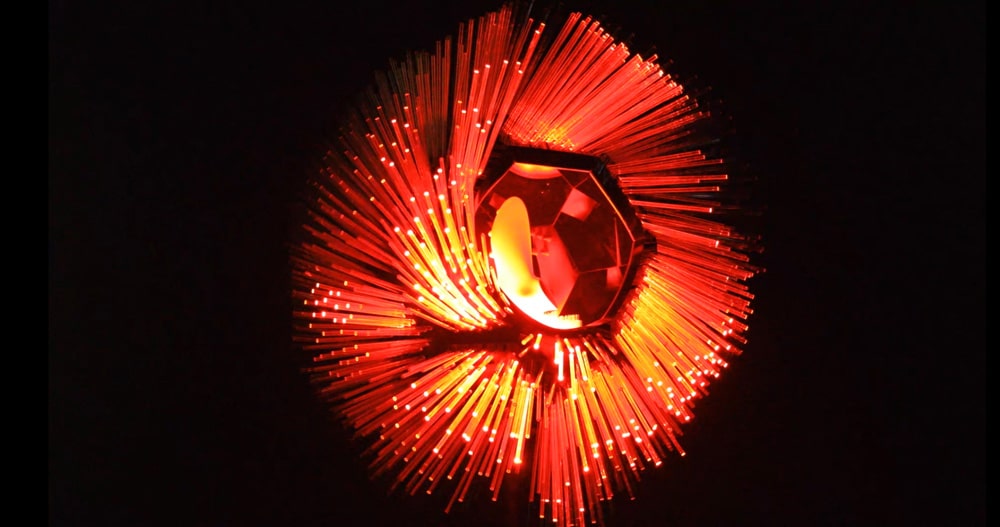 Many of her masterpieces embrace a highly advanced sense of fashion that make experiencing her work all the more tasteful. Pieces like "Opale" (2016) and "Synapse" (2015) demonstrate how thin the line is between technology and mortality. "Synapse" (2016) is a remarkable deed of design because of the harmony among hi-tech nature and artful conception. It is a helmet that operates in synchronization with neural commands transmitted from an electroencephalography chip. As stated previously, Farahi's works answer to human interaction. With these wearable designs, she further magnifies an affinity that explains technology's role as an extension of humanity.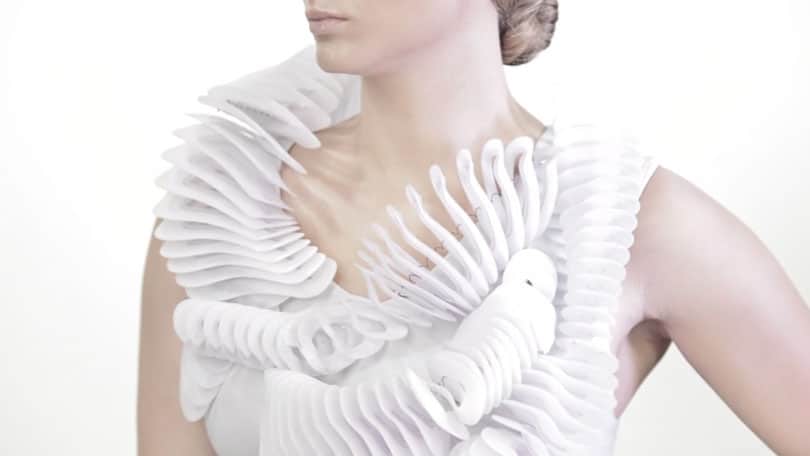 Farahi's exceptional pieces have been in exhibitions on an international basis in places like Linz & Context Art Miami and Ars Electronica. She's been recognized and renowned for her work with awards such as the Innovation by Design Linda Tischler Award and World Technology Award. To top off her already impressive work history, Farahi has collaborated with Adidas, Fuksas Studio, 3DSystems/will-i-am to create profoundly moving and timeless pieces with the means of technology, however, rooted in the depths of humanity.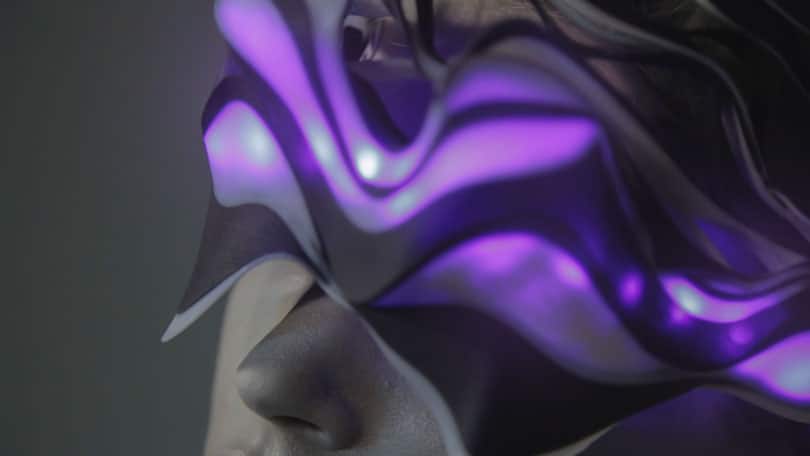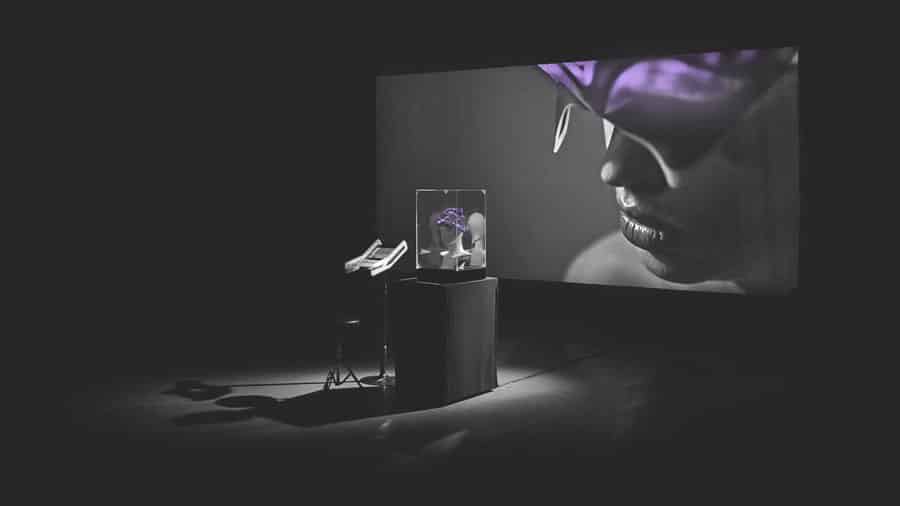 All images, courtesy of artist: Behnaz Farahi