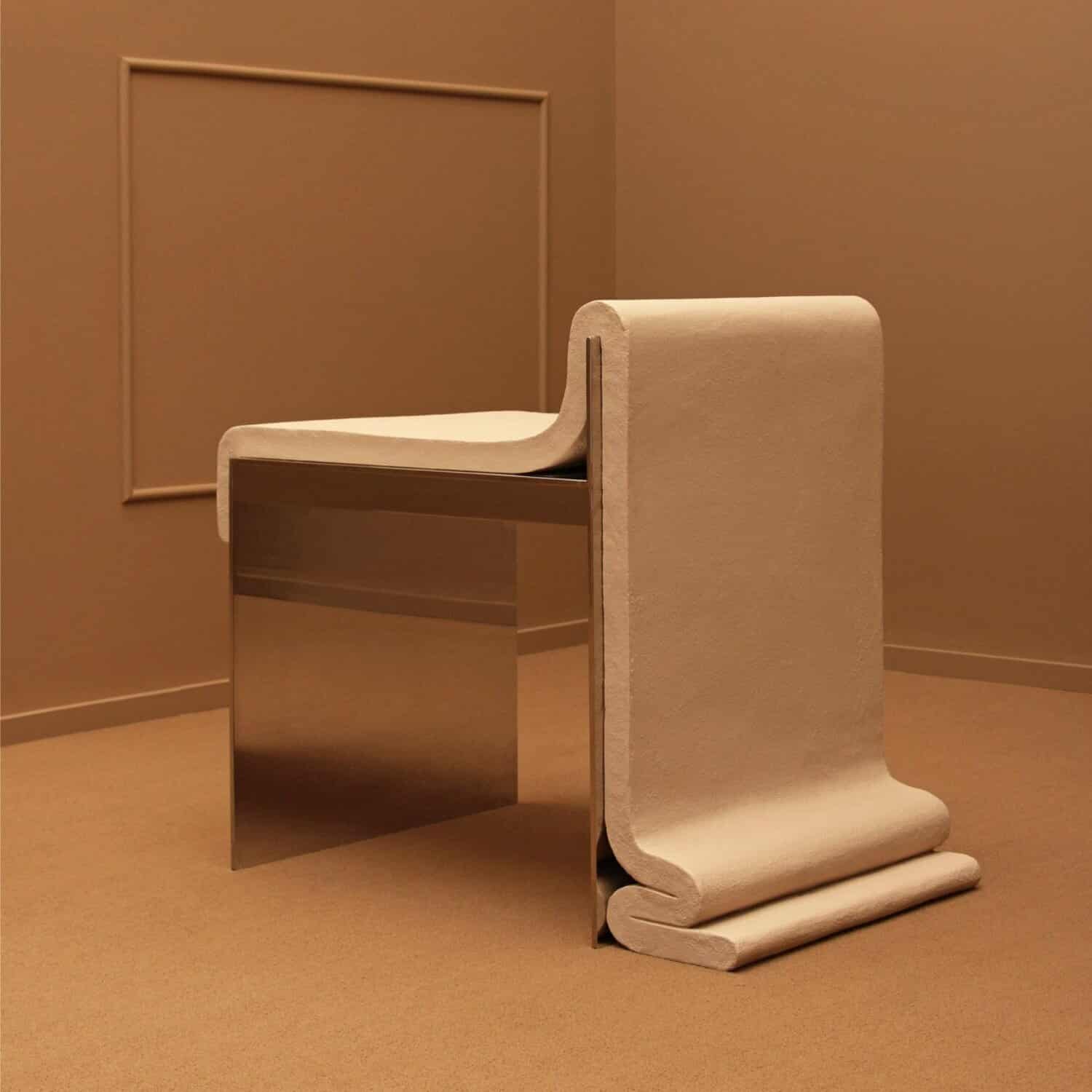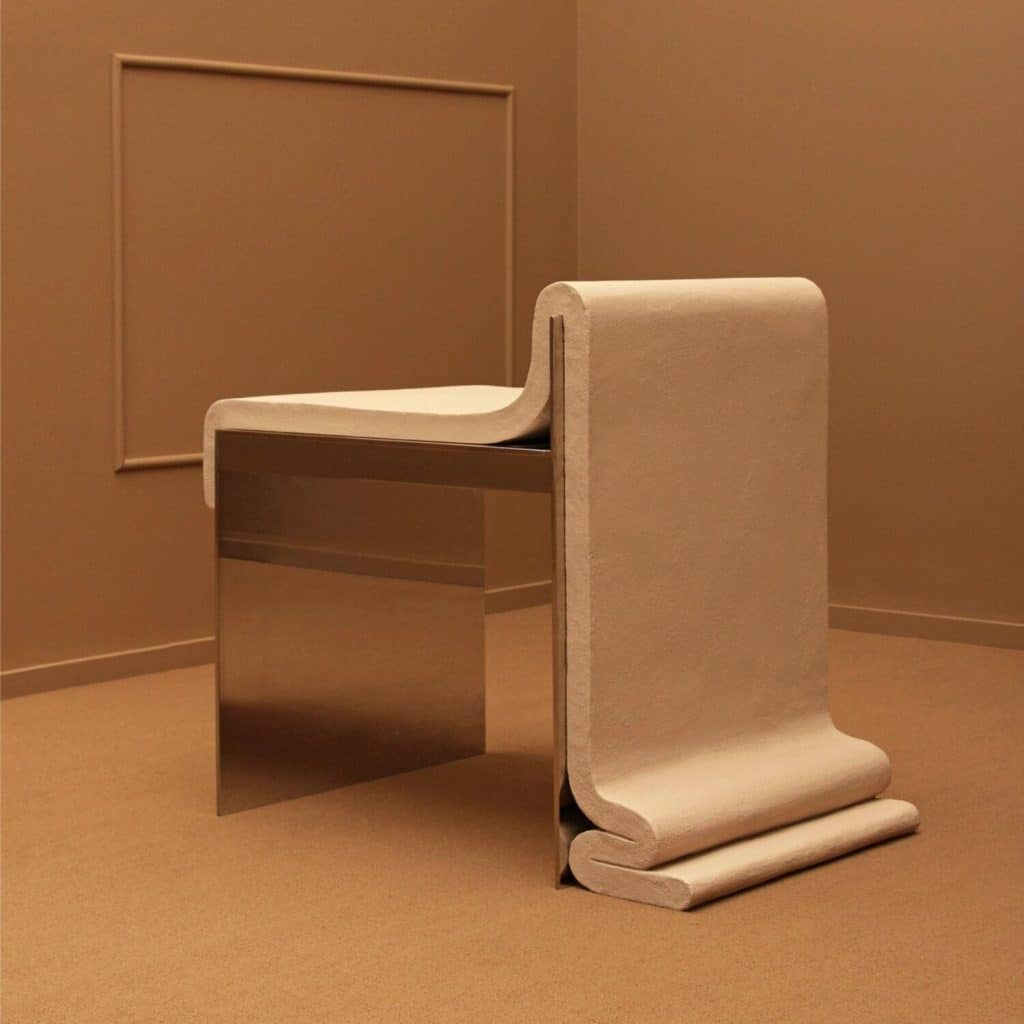 The Concrete Melt Chair by Bower Studios is a limited edition piece, designed exclusively for The Future Perfect, made of concrete and chrome-plated brass.
Inspired by an ancient Egyptian chair, we wanted to create a piece that infused some of the culture's magical qualities by exploiting the contrast between true properties of material vs. perceived properties shaped by form.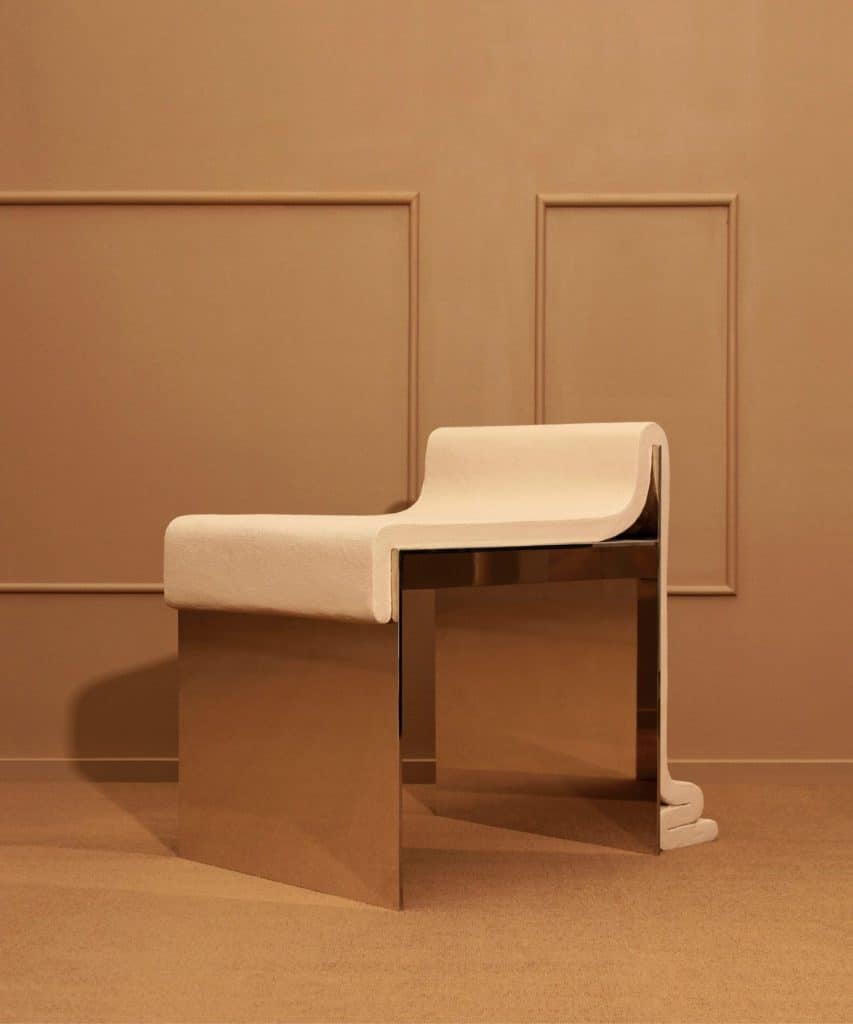 Although in a tactile harmony of chosen materials, The Concrete Melt Chair gives an impression of visual extremes. A concrete layer formed as a blanket or piece of soft cozy fabric opposes the clean metal surface of the Chair's base construction. Due to the polished surfaces of construction in mirroring its surroundings, this Chair melts with the environment it is inhabiting while creating a sense of authentic belonging to it.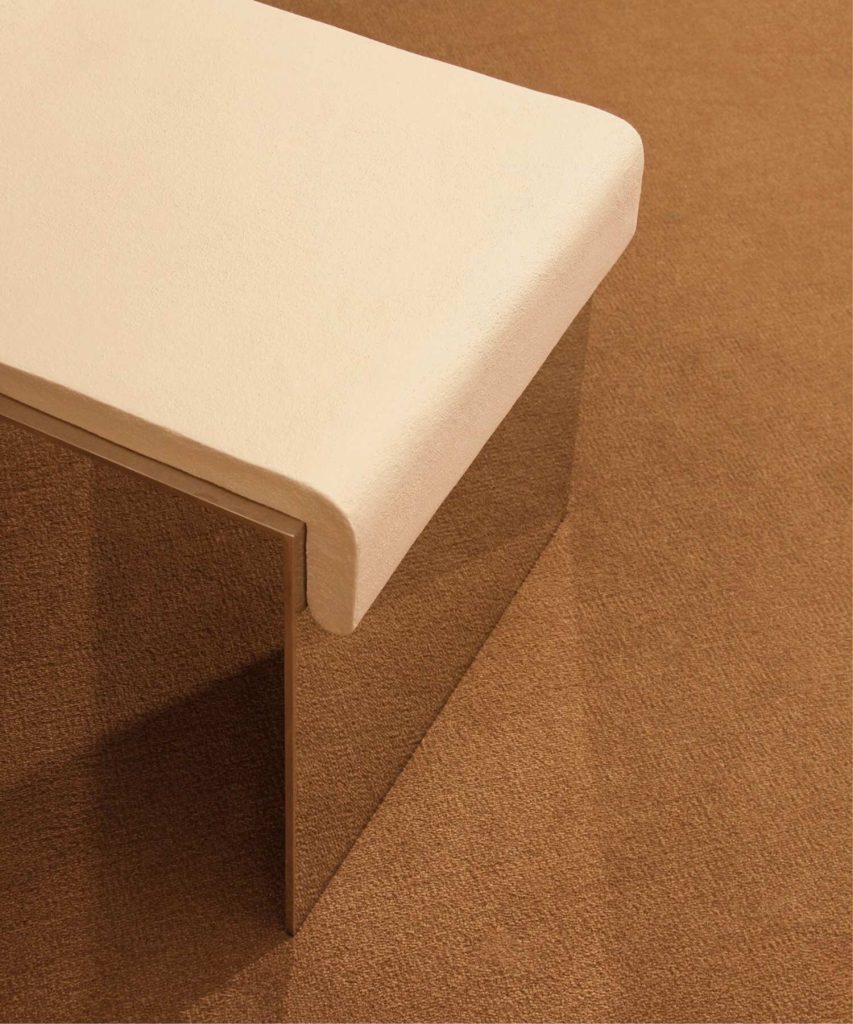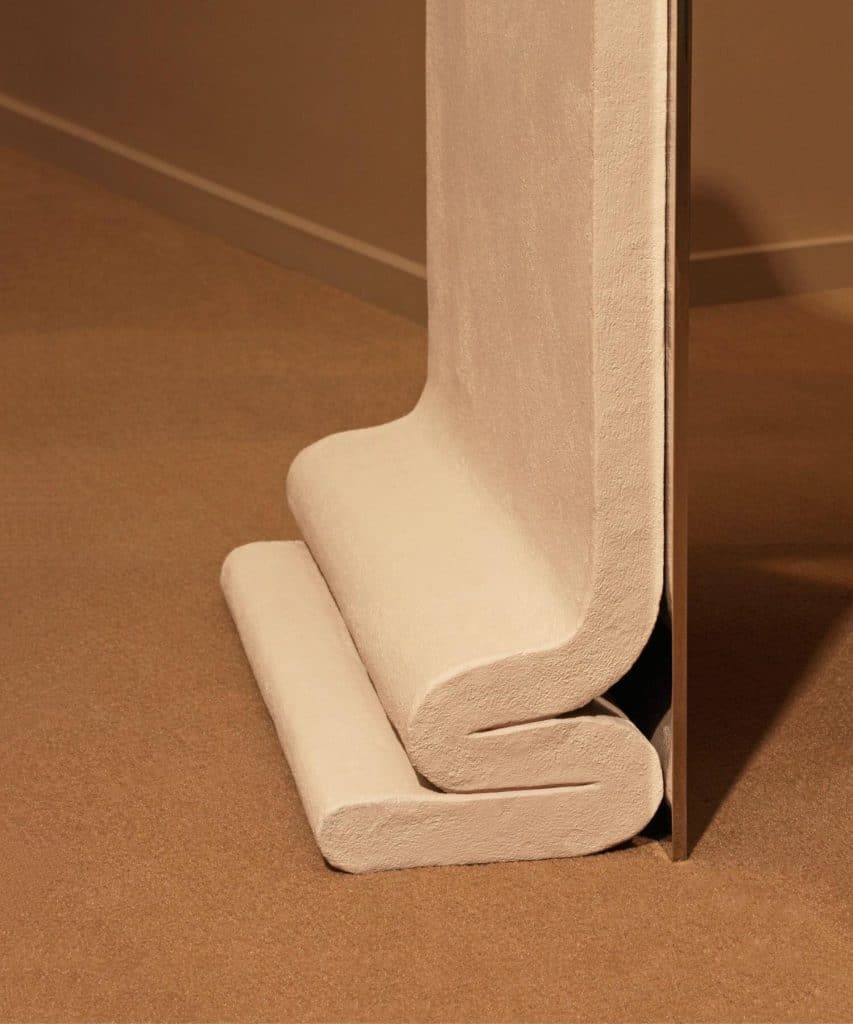 INFORMATION
All images with courtesy of Bower Studios