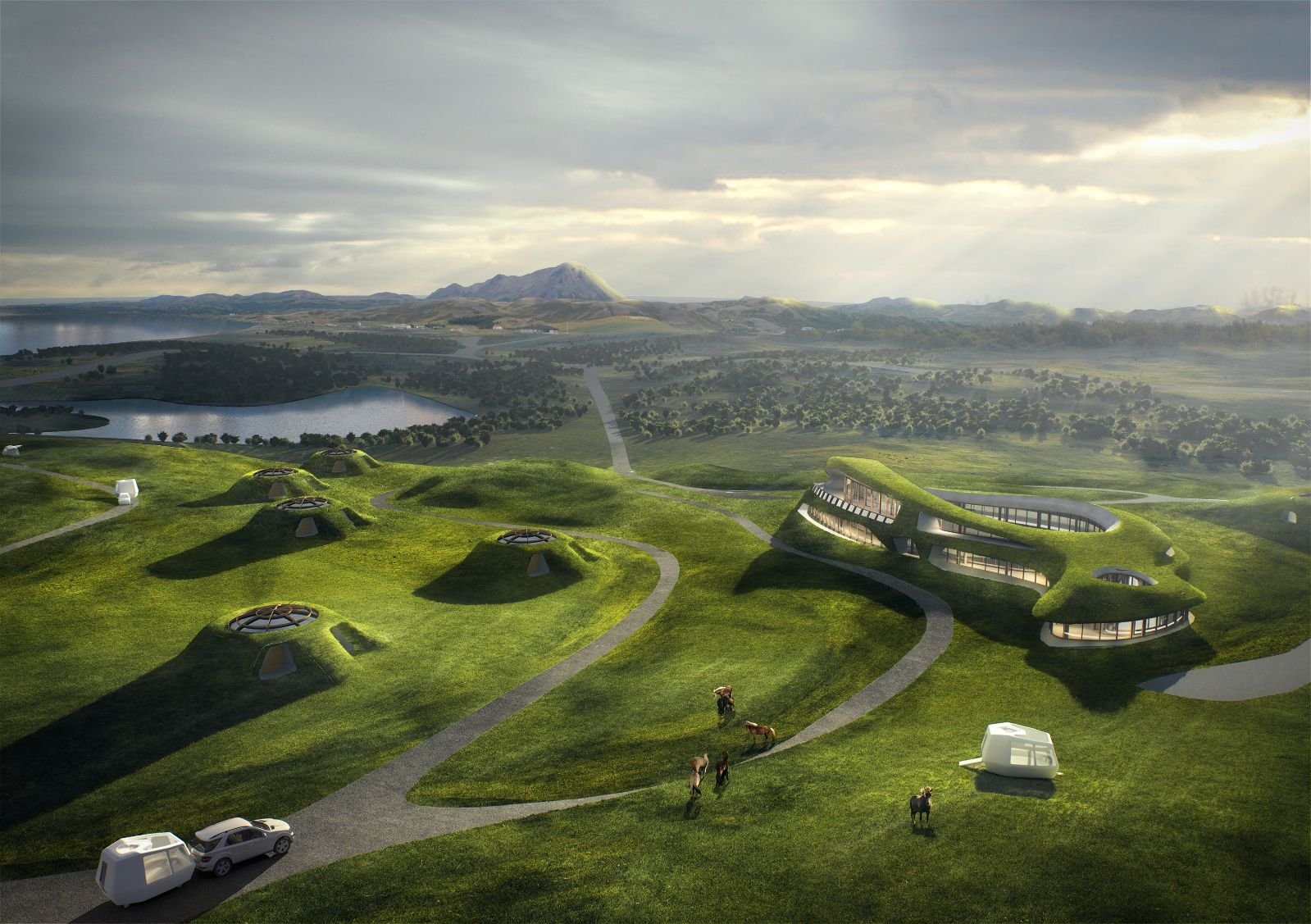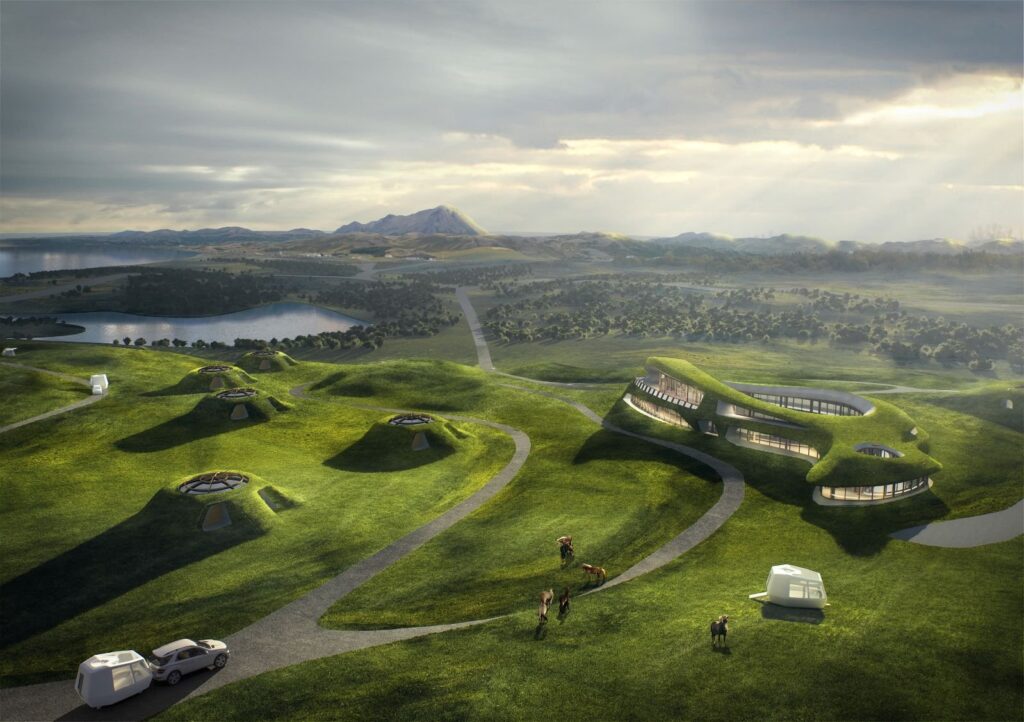 CAA architects: The project is CAA's design scheme for the international competition "Iceland Aurora Station." Combined with the unique geographical environment of the volcanic region of Iceland, the traditional local construction technology of turf houses is used to integrate the architecture with the landscape, respect nature, integrate it into nature, and reshape the new landscape.
Iceland, a Nordic island nation in the North Atlantic Ocean, is home to some of the world's most unique and incredible natural landscapes. Iceland's volcanic region, known as the Land of Fire and Ice, blends seamlessly into vast glaciers and waterfalls; Iceland is also an ideal place to see the northern lights. The project is adjacent to Lake Myvatn, with a vast landscape across the swamp on one side and mountains on the other. The north is the best direction for viewing the Aurora borealis. Inspired by the unique geographical location and natural environment, the design concept of "ice and Fire" is adopted to create a two-way link between architecture and natural ecology and achieve harmonious coexistence between humans and nature.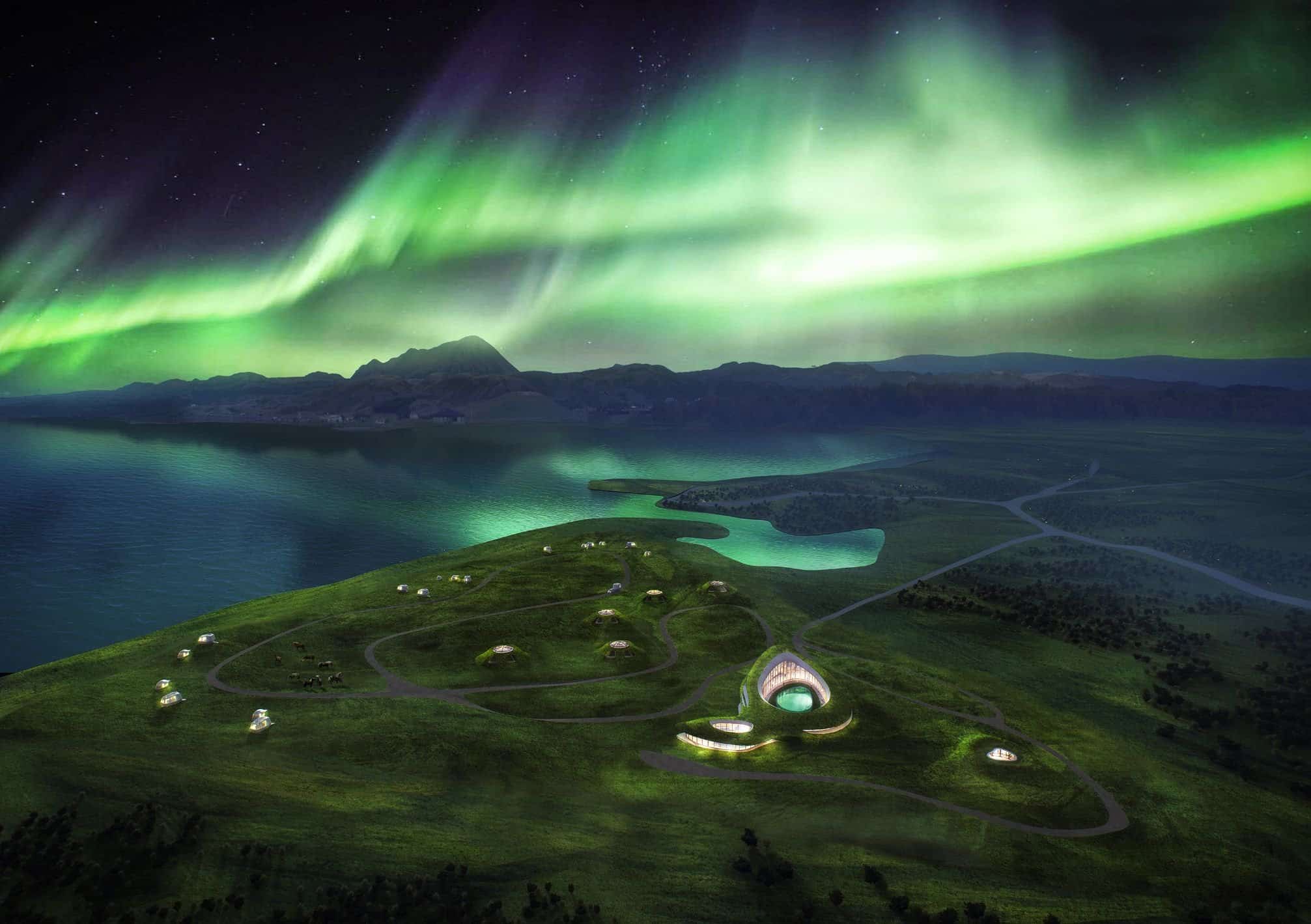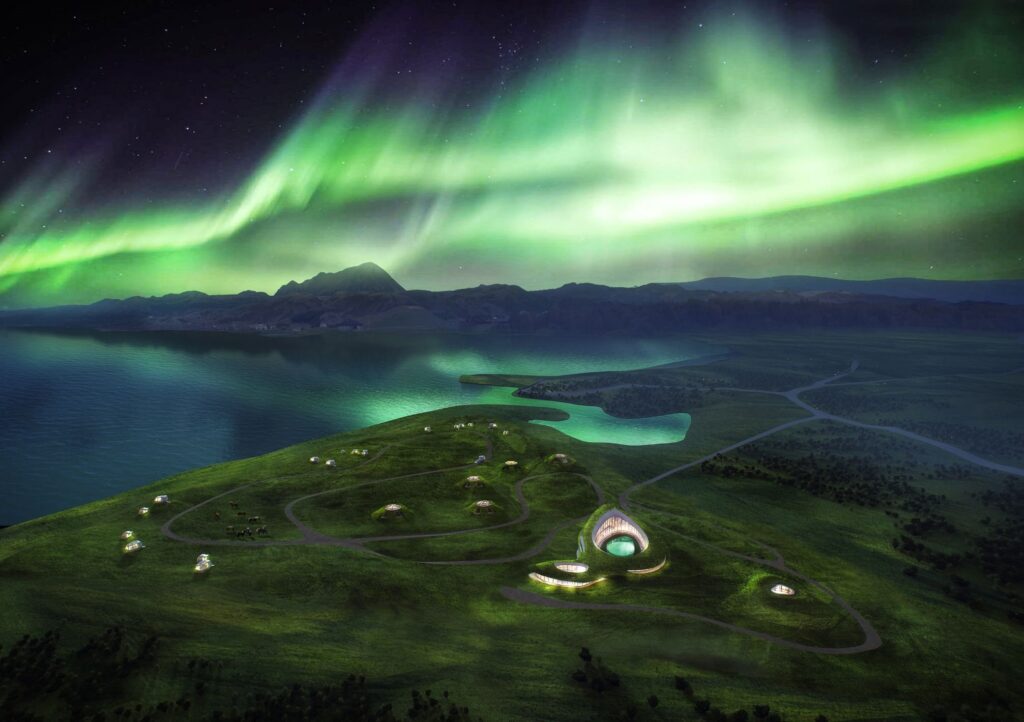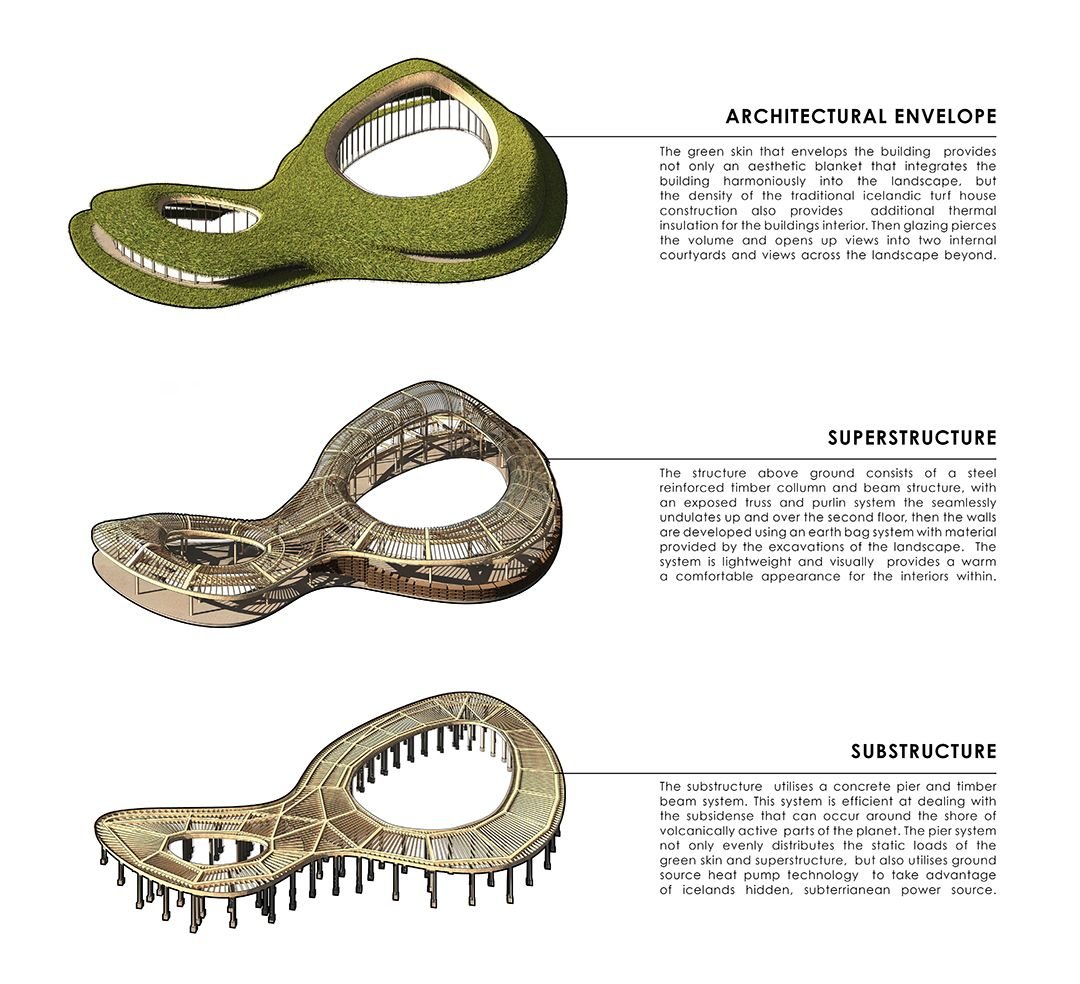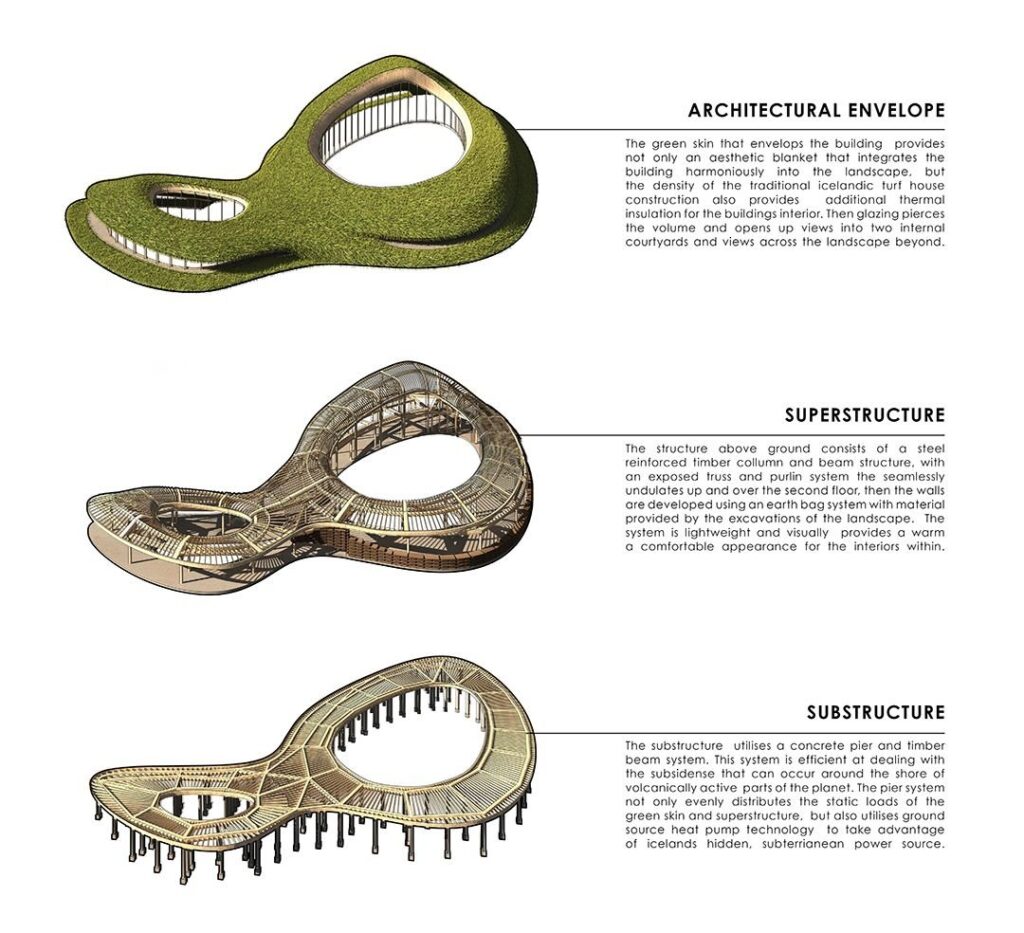 The base and its future development intention are the two foundations of the planning and design. In order to closely link the two together, the original appearance of the base is adjusted while different functions are used to meet the needs of the project through the design method. Inspired by Iceland's volcanic landscape and unique topography, CAA designed the site's landscape fissures, which cause the overall surface of the site to rise and undulate. Thus, the logic of the formation of the terrain space is applied to the generation of the spatial form of the building, and the architectural appearance like a volcano is designed. The various functions are embedded in these waves and folds, and the new scenery and landscape is protected, hidden and exposed by using the local traditional turf house construction techniques.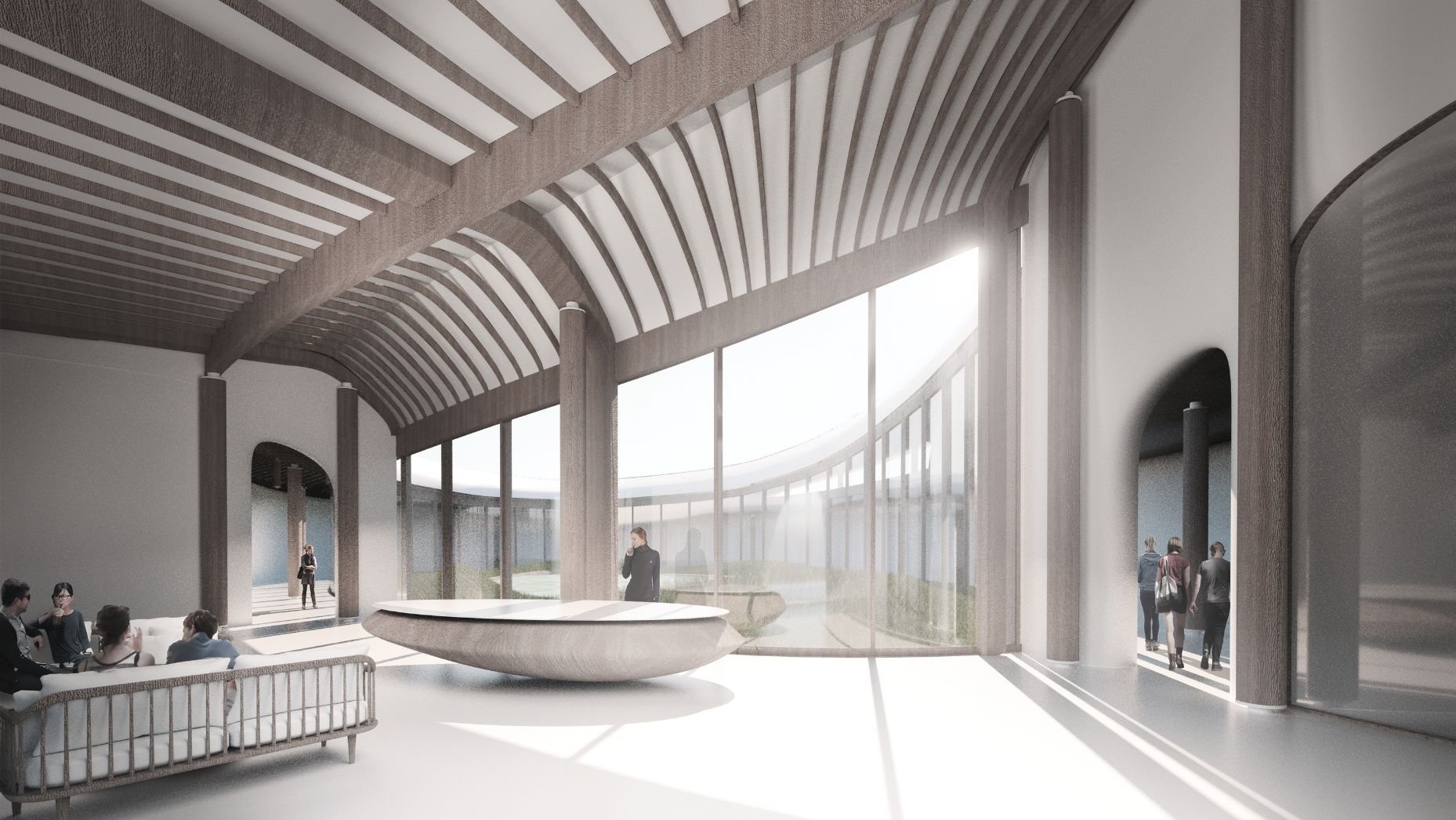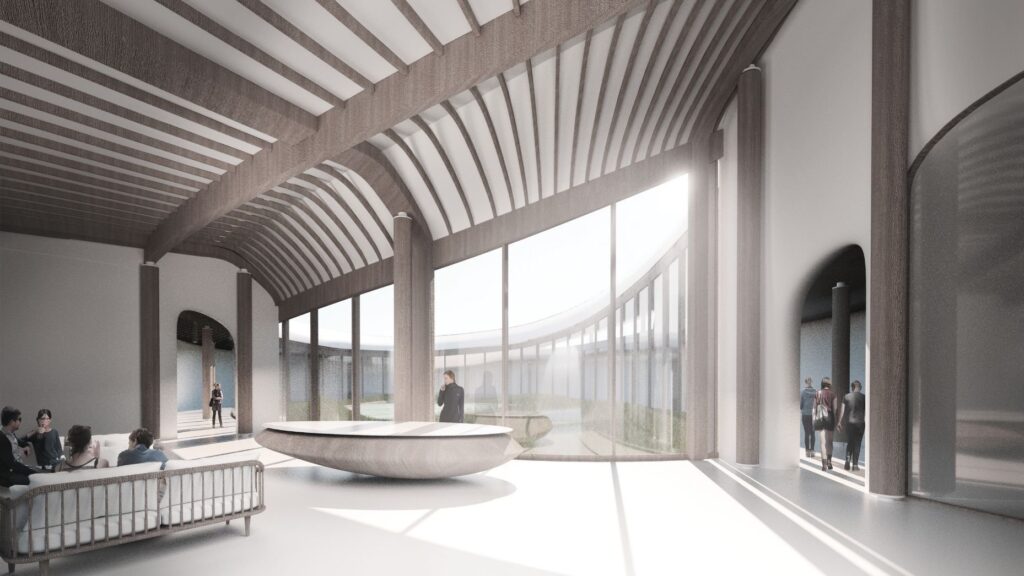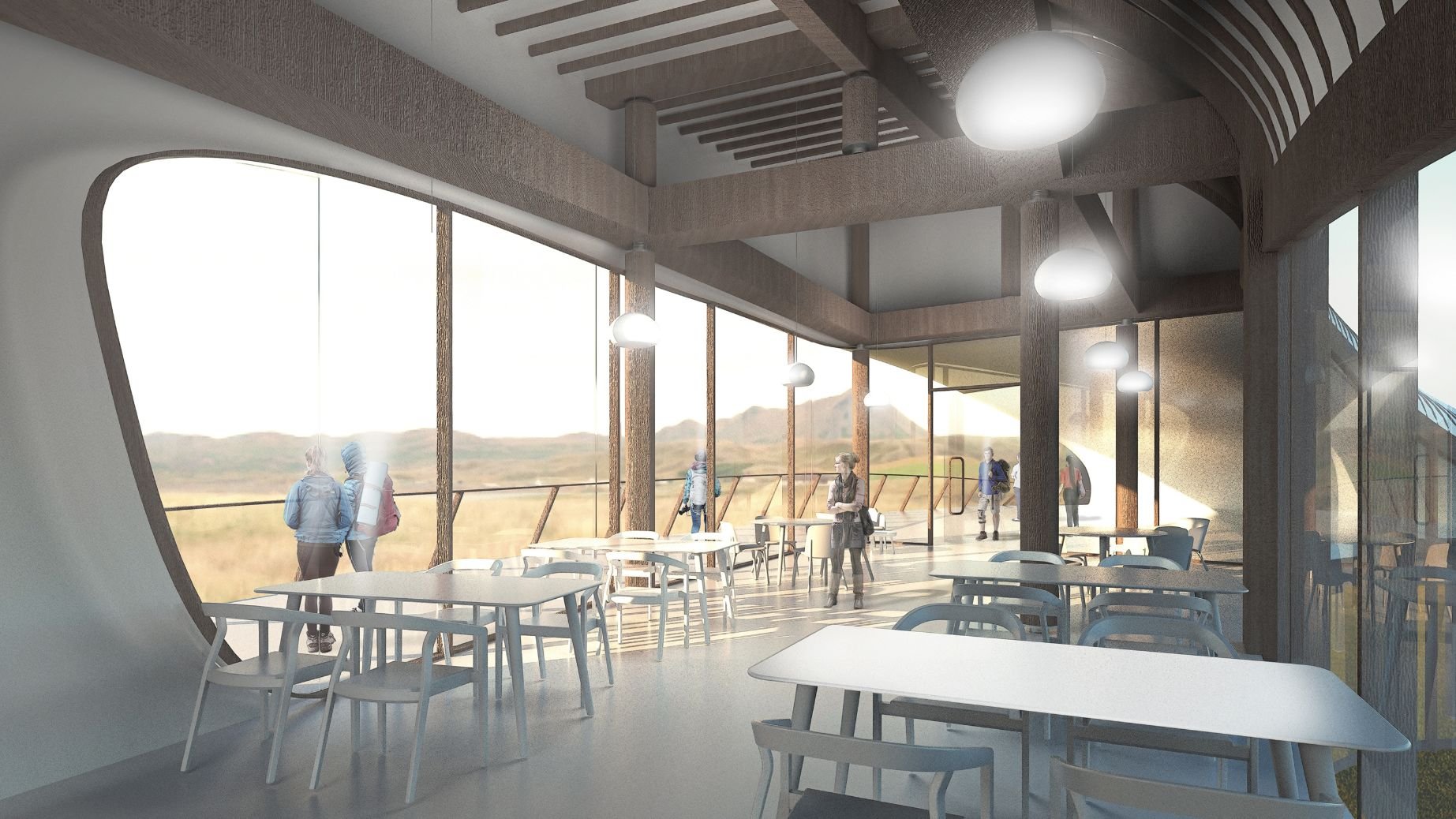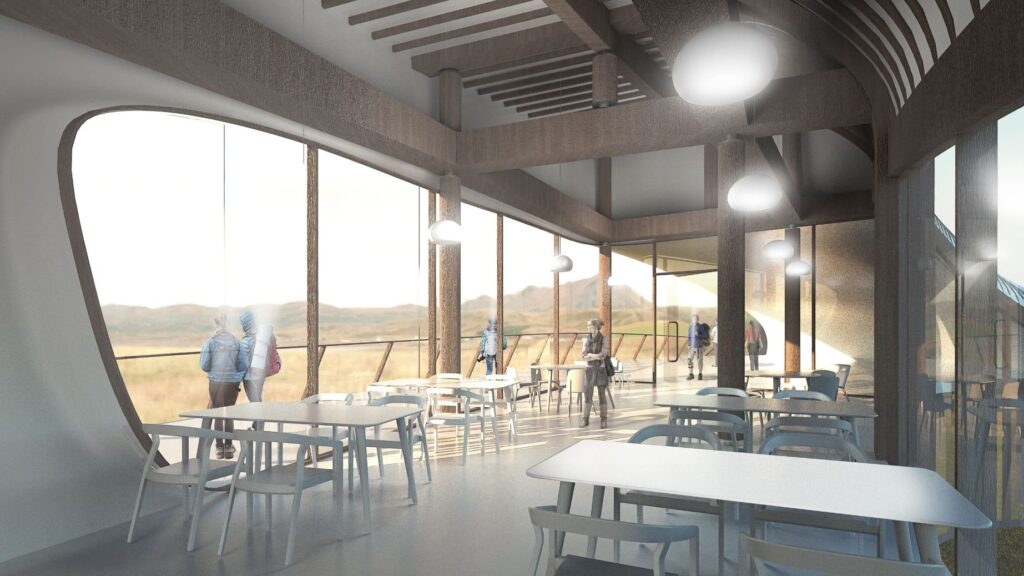 Permanent stables, community clubs, and private homes, as well as five villas, are set up, guided by a setback line 200 meters from the shoreline, with the rest of the post used for mobile guest rooms and camping. The mobile rooms scattered around the base are inspired by fragments of ice sheared by icebergs and sparkle-like gems. The mobile flexibility provides easy views of the surrounding landscape, and the large glass roof provides the best view of the Northern lights. It has become the best station providing tourists with different sizes, flexible living, and activity spaces.The project planning and design will stimulate the local culture, volcanoes, glaciers, sustainable development, and the future of energy-saving concepts to provide rich public activities and interactions with more diversified choices and opportunities. The building complies with nature, promote harmonious coexistence between man and nature, and to establish a harmony with the earth people relationship.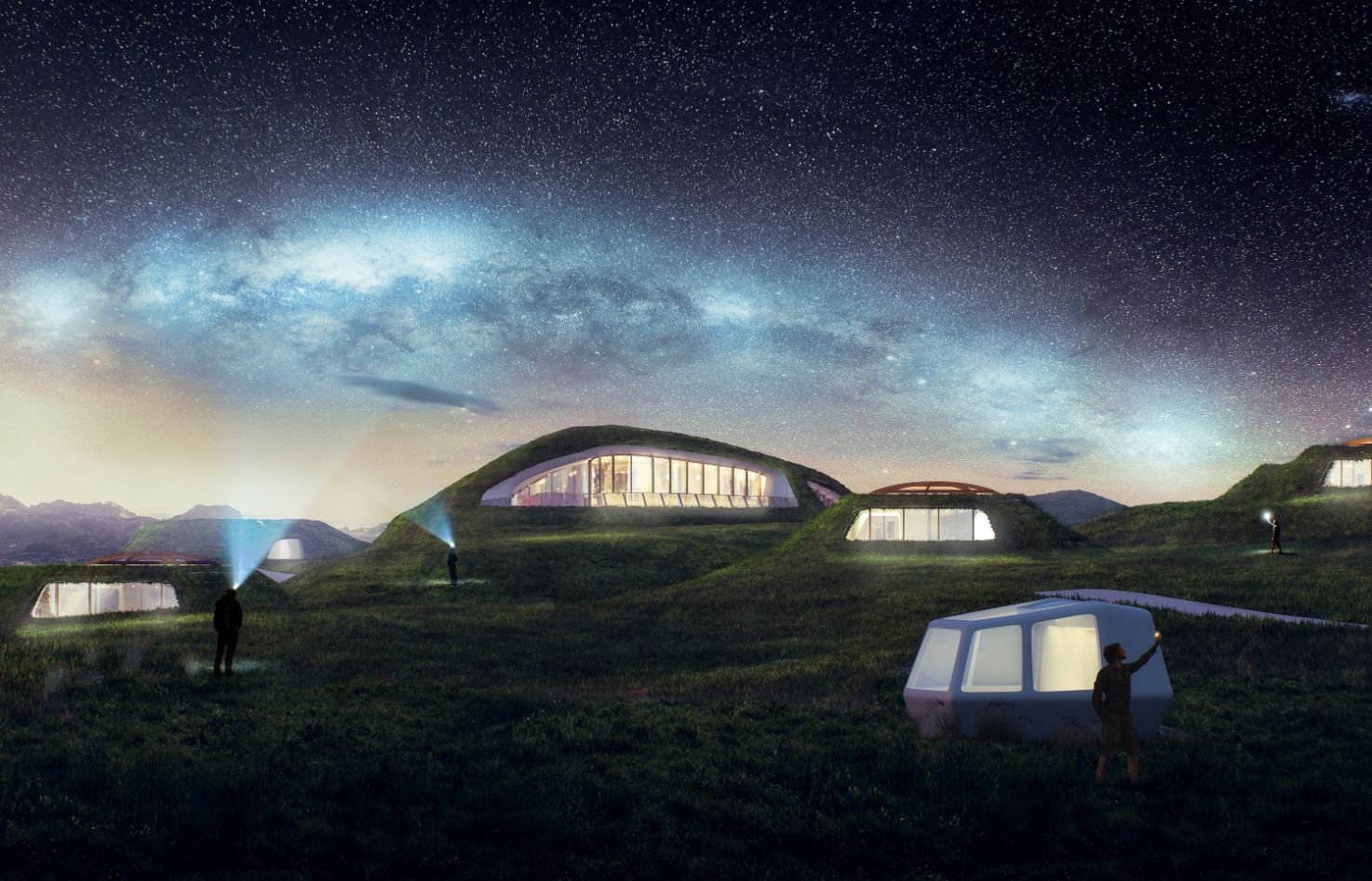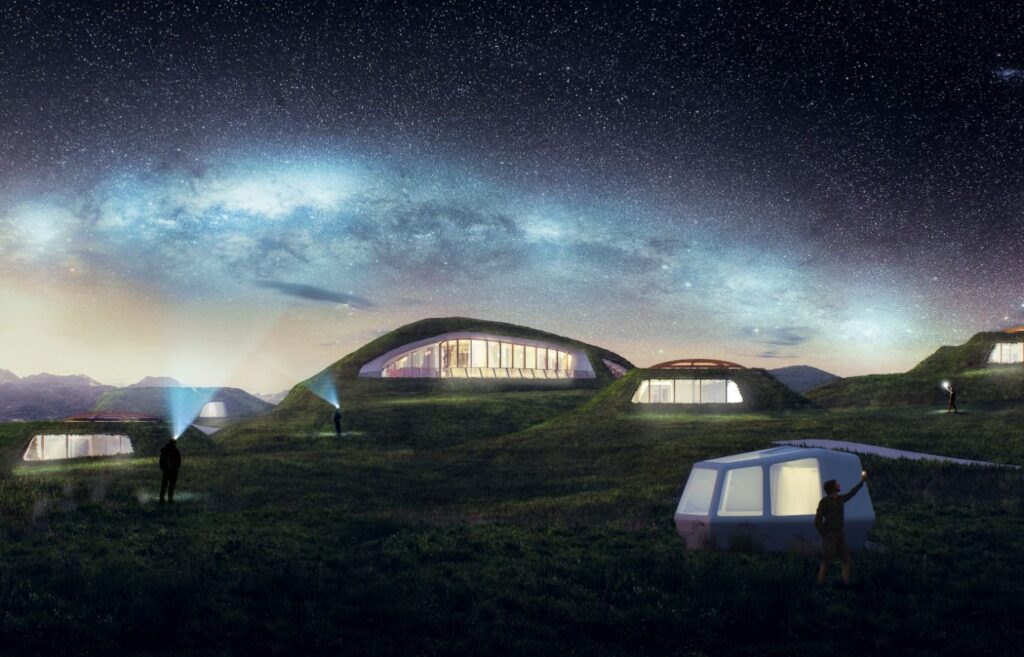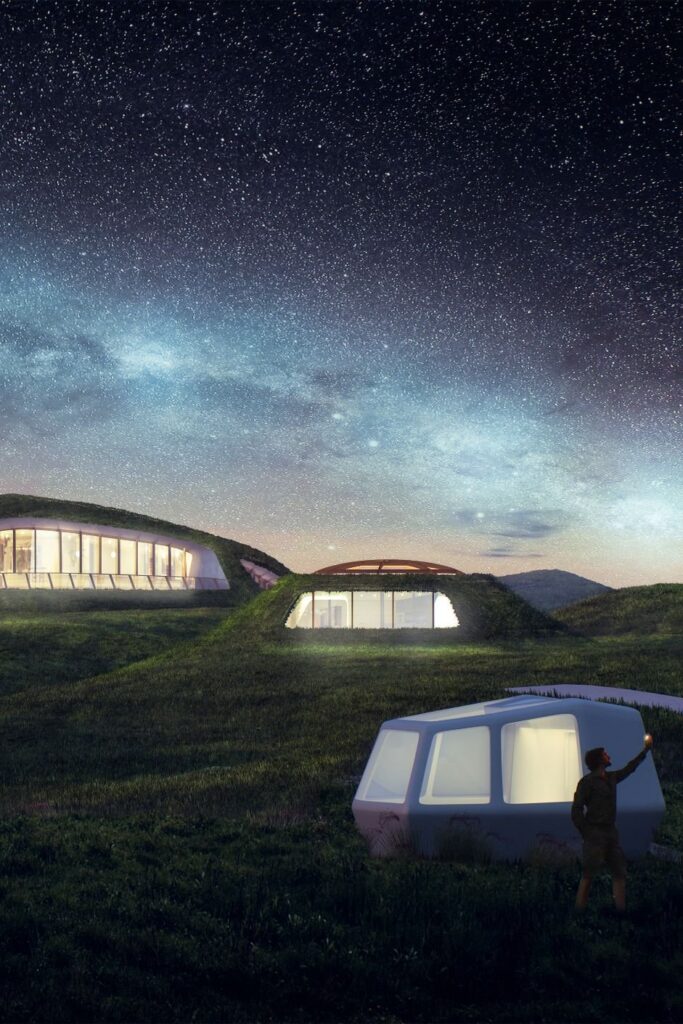 INFORMATION
Project Name: Iceland Aurora Station
Location: Near Lake Mývatn, Iceland
Design Date: 2018
Category: Infrastructure
Site Area: 9 Hectares
Building Area: 4,300㎡
Design Phase: Concept Design
Client: Bee Breeders
Designer: CAA architects
Lead Architect: Liu Haowei
Design Team: Felix Amiss, Edward Ednilao, Zhang Pan, Zhao Xingyun, Deng Yue, Tang Lu, Ren Zhuoying