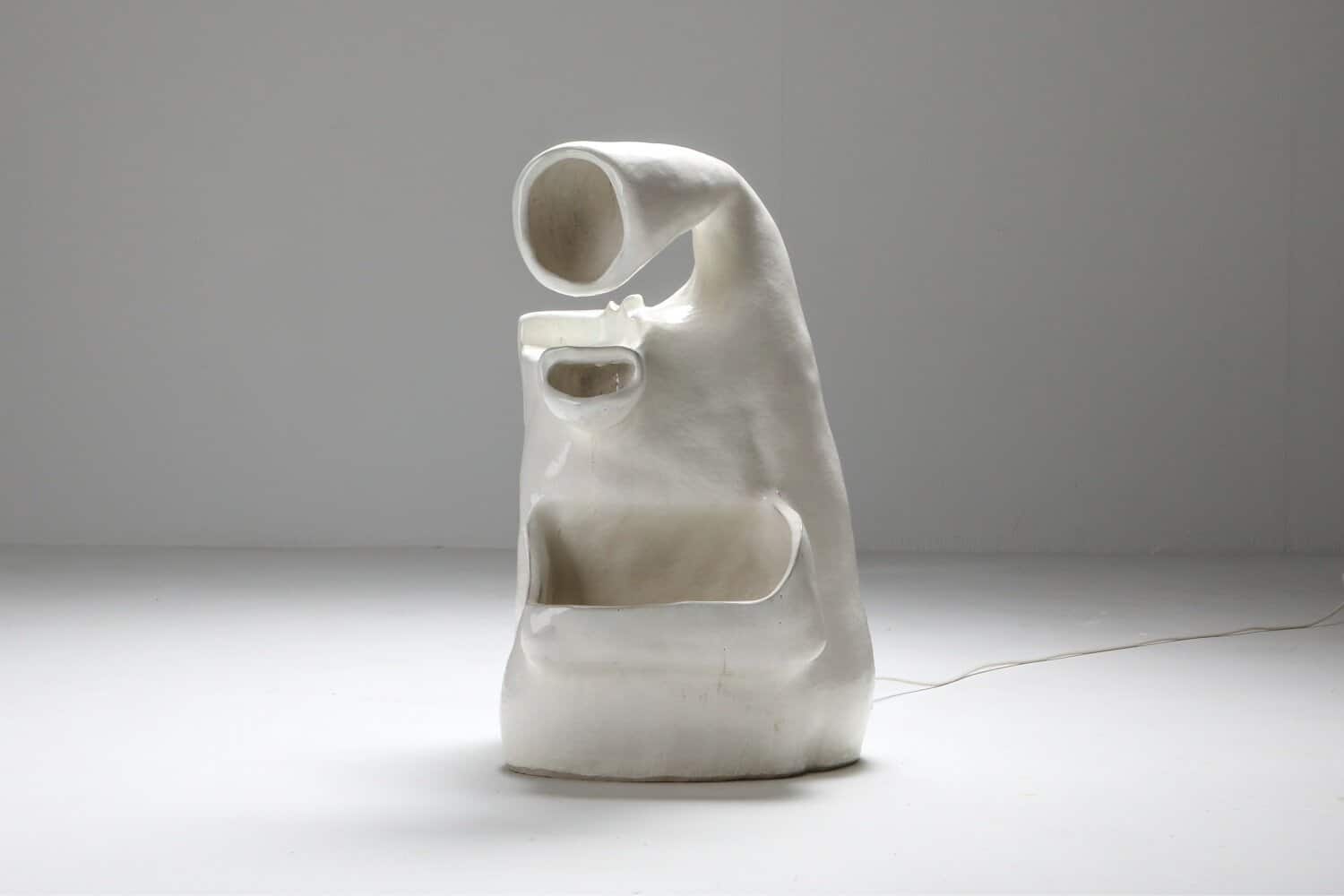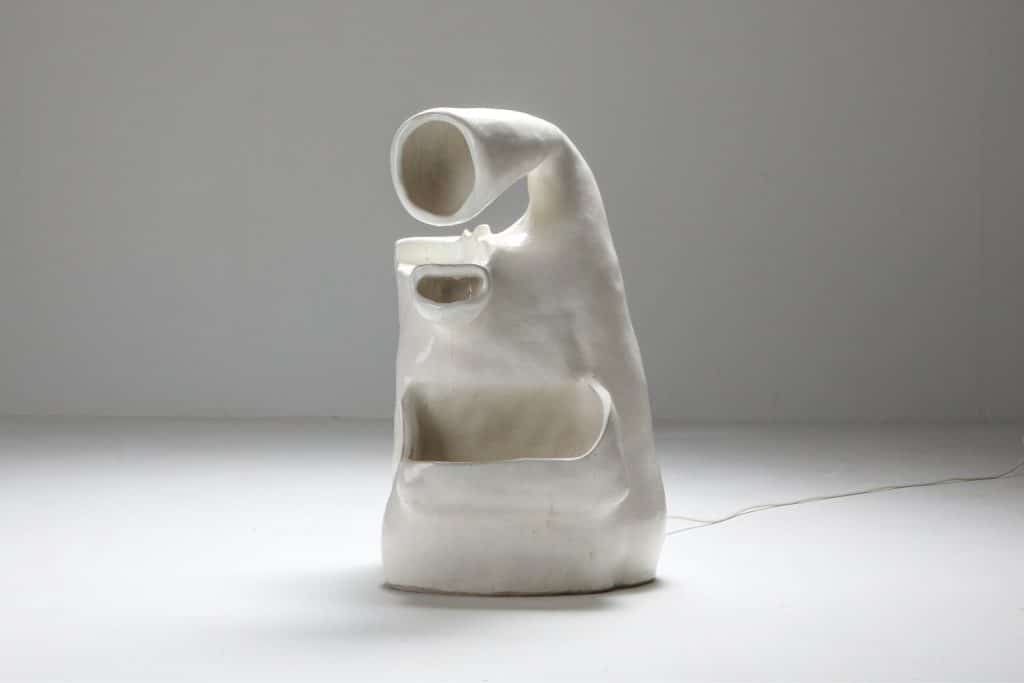 Carlo Lorenzetti (b. 1990 Chicago, IL) is a designer from Michigan, USA.
His formative training in pottery was the basis for his undergraduate studies, receiving his Bachelor of Fine Arts degree from the University of Michigan School of Art & Design where he studied ceramics and furniture design. Here the focus of his research was the relationship of digital fabrication to traditional craft techniques. In 2015 he received his Master's degree from the Contextual Design department at Design Academy Eindhoven where his research was grounded in psychology and themes of the subconscious.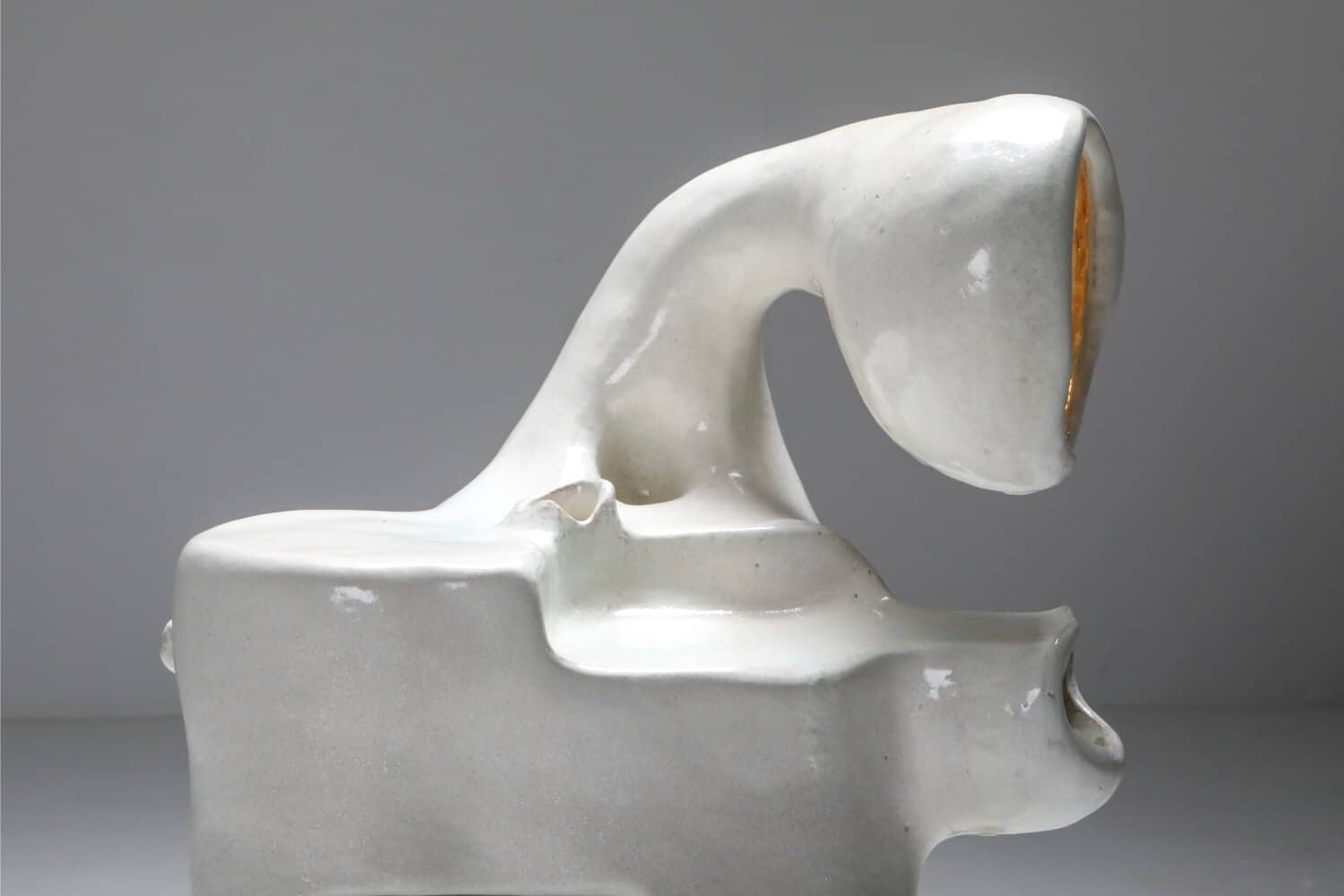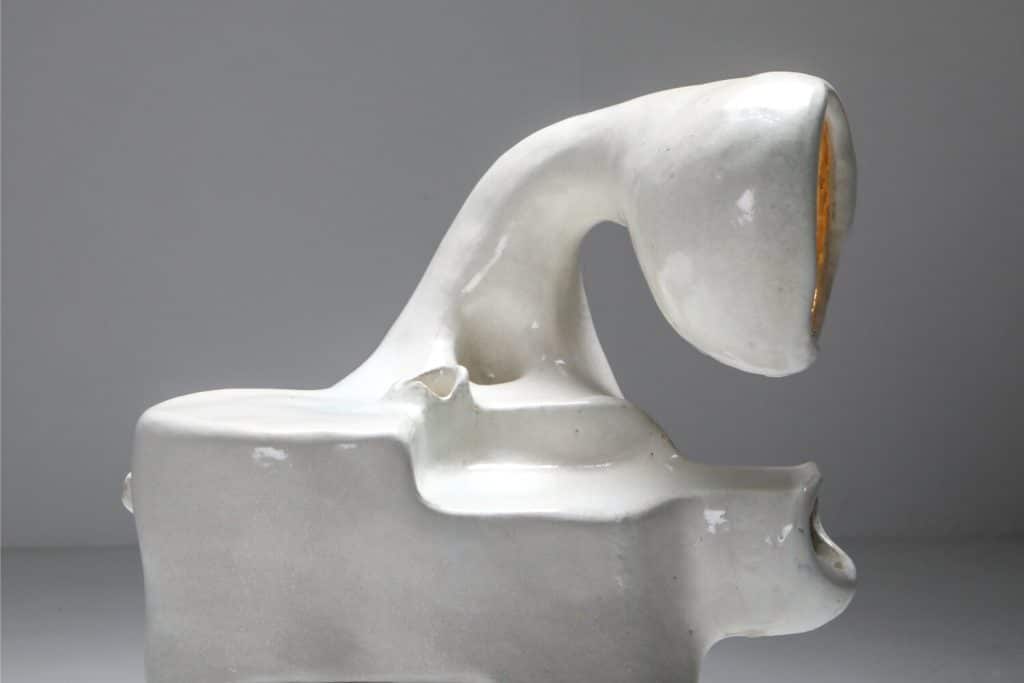 Here his fascinations shifted away from hybrid fabrication methods to user experience. His craft background served as a foundation to explore domestic and primal archetypes concerning human behavior, researching themes of the subconscious and psychoanalysis related to the design of objects. An elemental core to his work is related to vessels and containers, which offer a physical and symbolic platform to work from. He currently lives and works in Eindhoven, The Netherlands.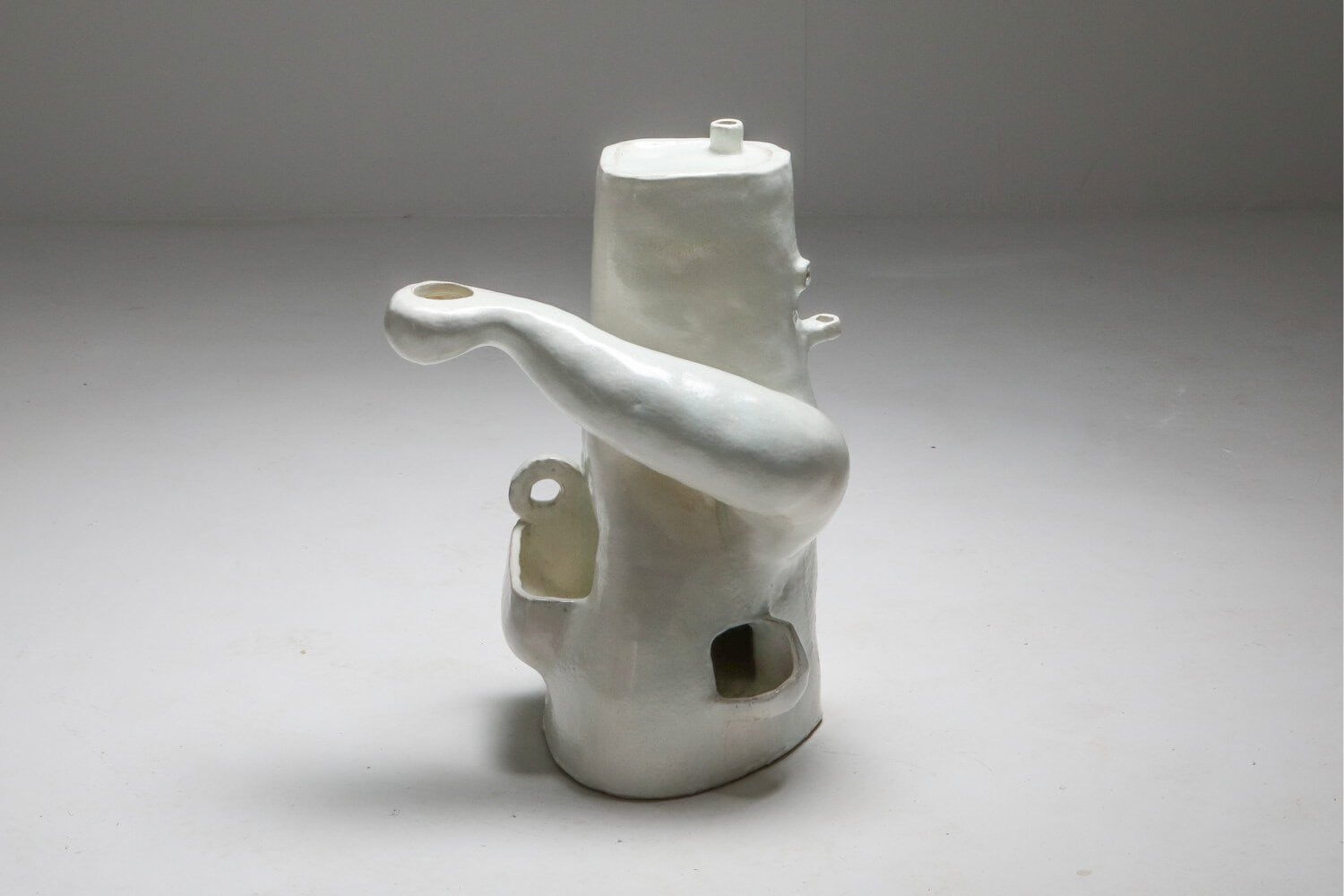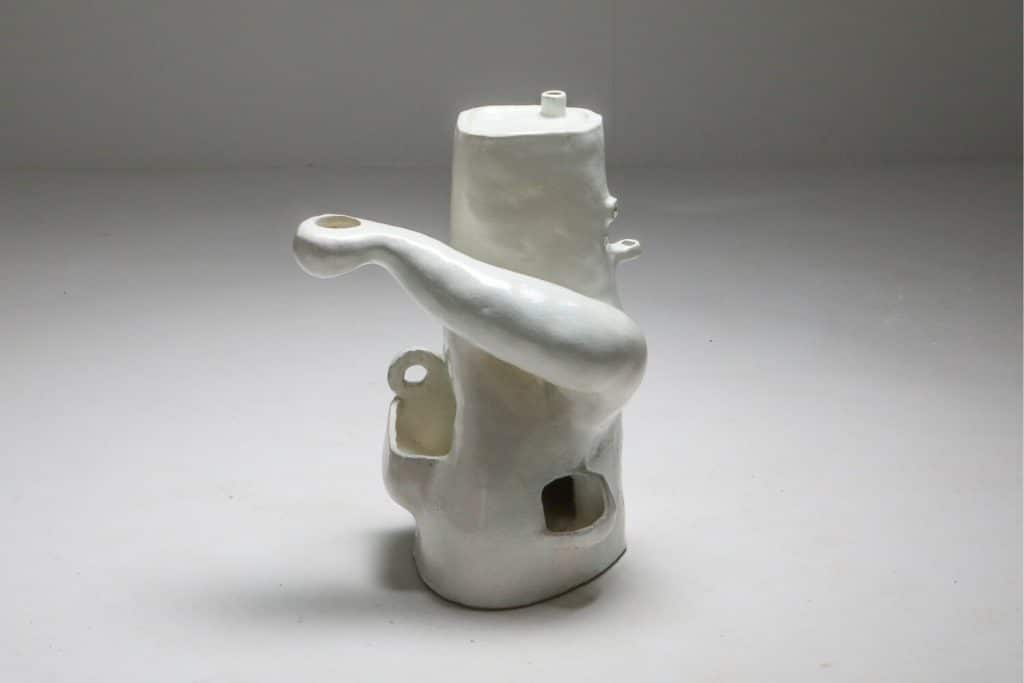 The Bedside series is an attempt at bespoke ceramics that begins with the question: What do you need at your bedside? Some people need to have a phone close and charging. Others would insist on having no phone, but a lamp would be useful to read or knit by. The pieces are directional in that they are intended to be placed on the left and right sides of a bed, they are a set. Bedside 1 (long arm) and Bedside 2 (lamp) are very personal pieces, they come directly from what Katya and I need at our individual bedsides.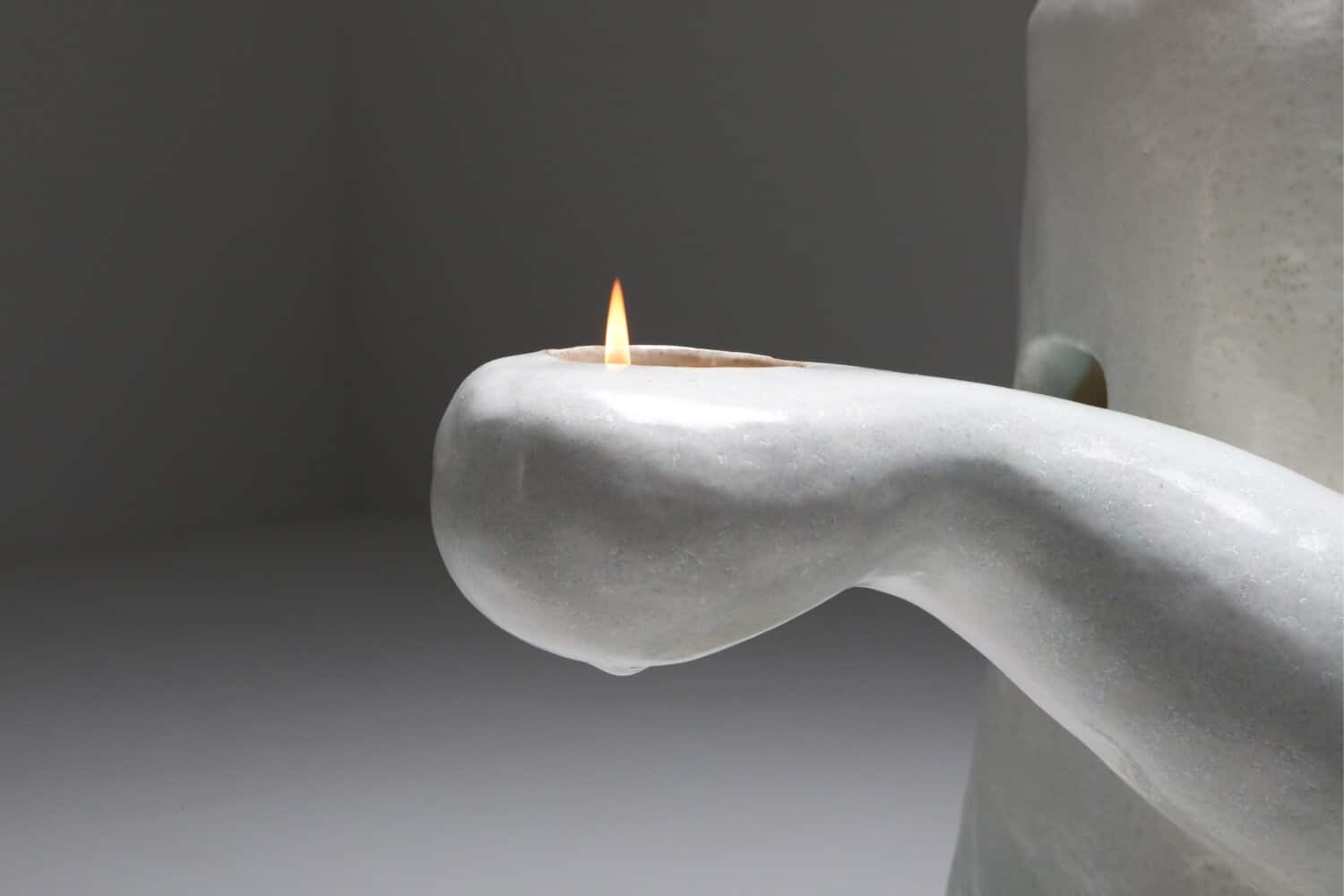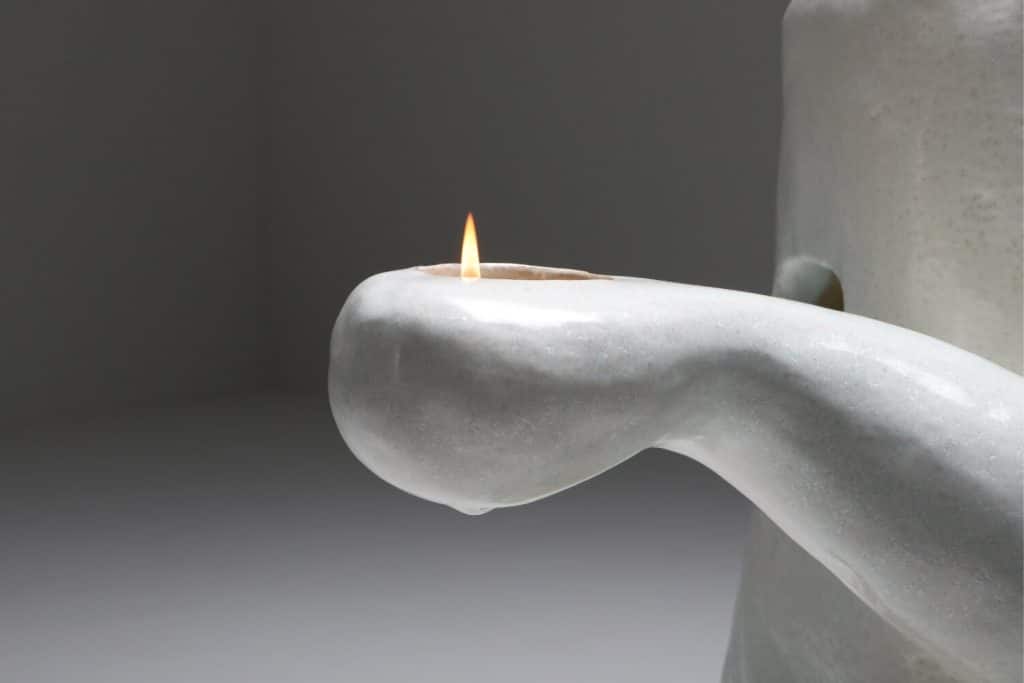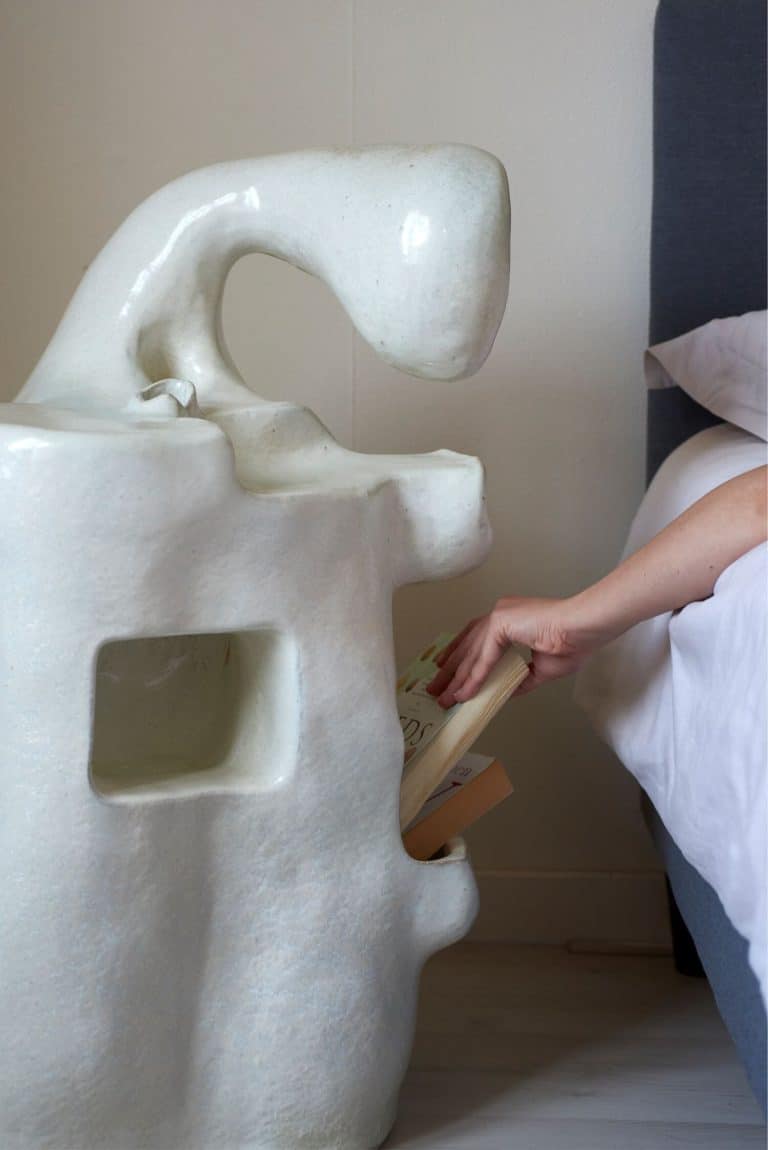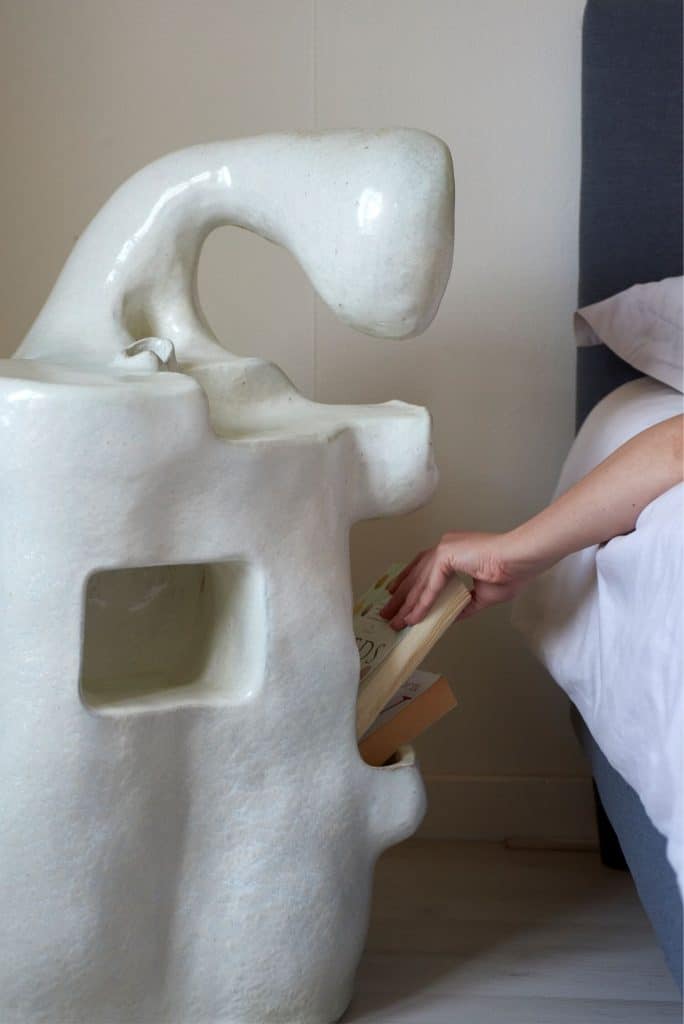 INFORMATION
Photography with courtesy of Carlo Lorenzetti & Everyday Gallery