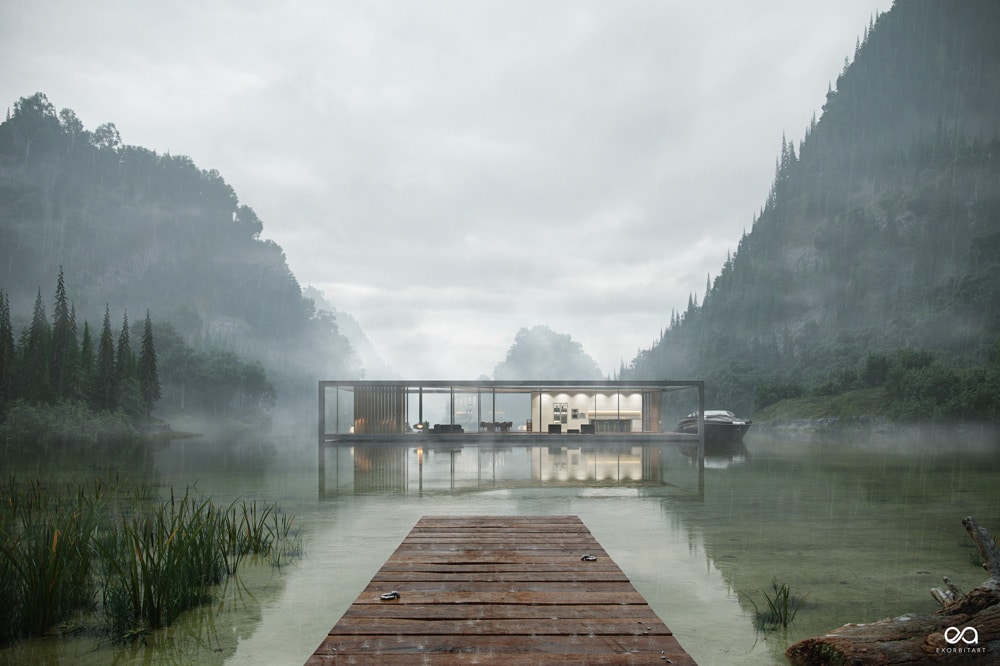 Designer: Benjamin Springer
Project Name: The Shelter
The Shelter is an architecture project developed entirely with Computer Generated Imaging (CGI) techniques, available on the author's Behance profile.
Benjamin Springer (German 3D designer for the Exorbitart study) developed this project for two weeks. It is a gallery of eleven images that present different perspectives of construction that fits perfectly with the environment: a lake in a valley, between the mountains. Also included, are some digital sketches about the concept of the house and some furniture.
Springer was inspired by the work of the photographer Michael Schauer. The author points out that the highlight of the project is the sophistication he achieved in the photorealistic effect. Although the natural environment is real, all the elements of architecture respond to the concerns of the creativity of Benjamin Springer. The Behance account of Springer has more than 7 thousand followers, almost 200 thousand views in their projects and 20 thousand ratings.