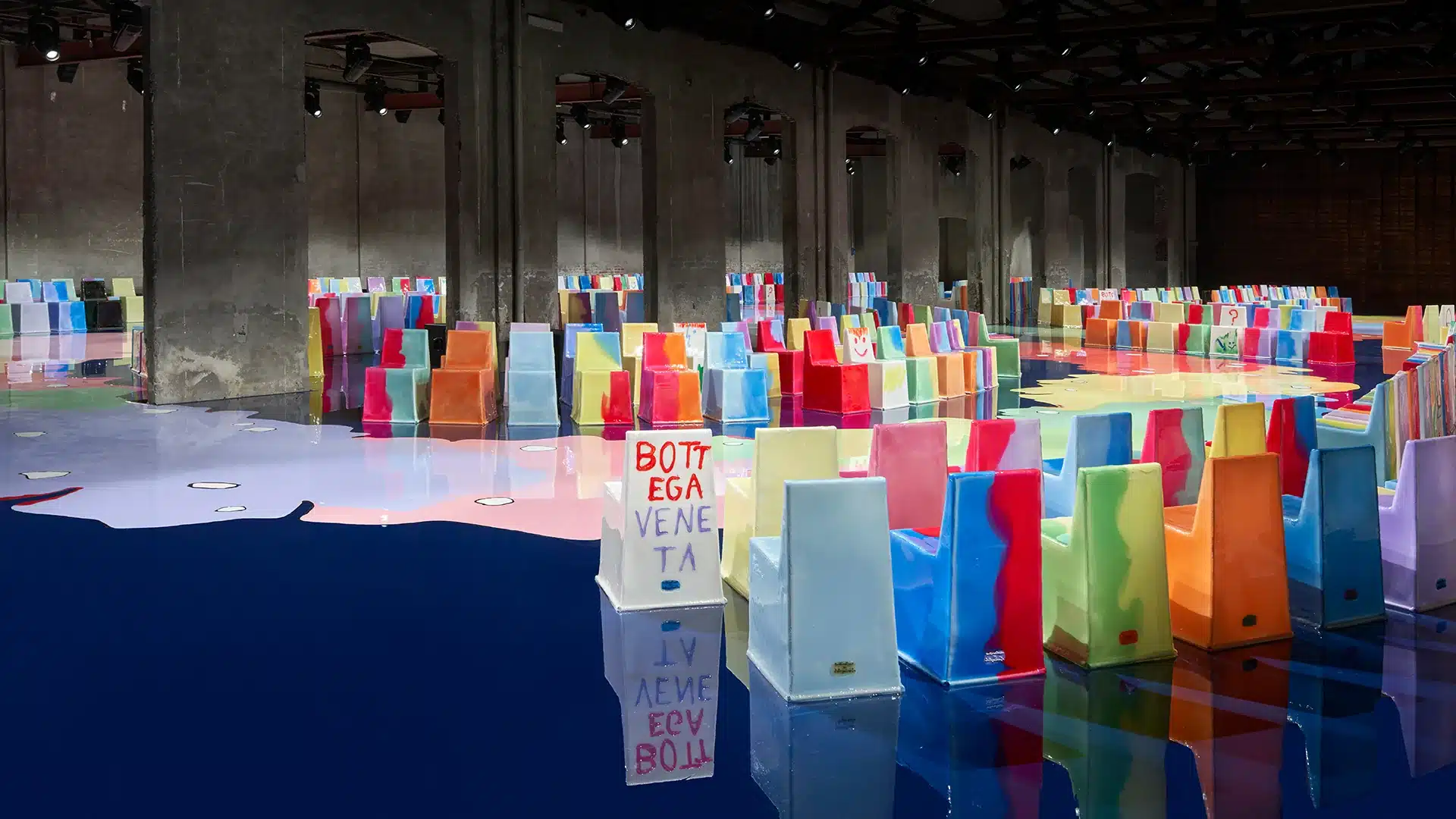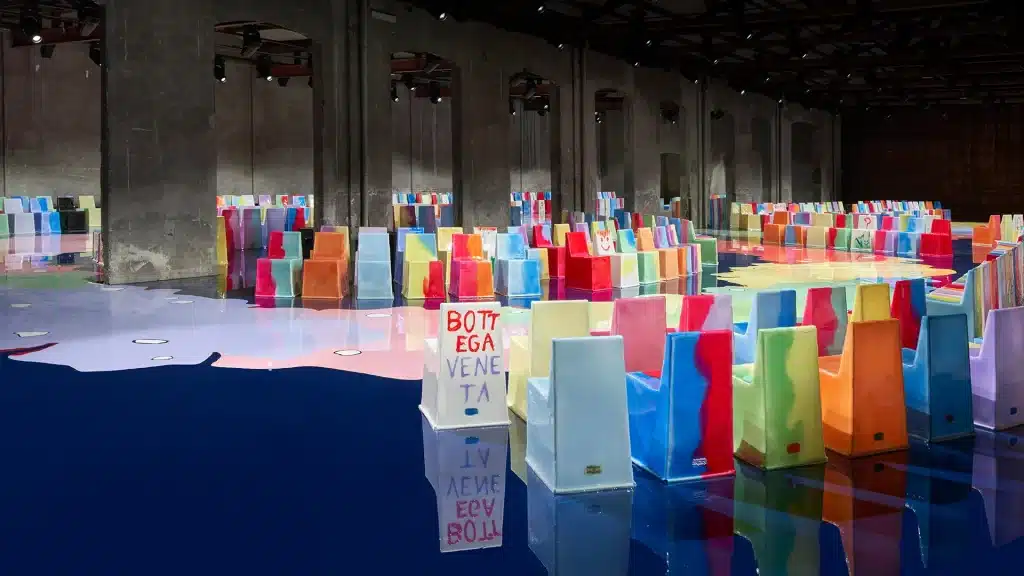 When Bottega Veneta's creative director, Matthew Blazey, invited pioneering designer Gaetano Pesce to create spaces for the brand's Summer 23 show in Milan last September, it was the start of a rich design collaboration. At the heart of the project was the Come Stai? The chair, a new expression in Pesce's work, echoes his constant search for individuality and variety.
The commission will be presented by Bottega Veneta as a site-specific installation for Design Miami/. The Come Stai? chairs will be available for purchase November 30 through December 4 at 153 NE 40th St, Miami, FL 33137 in the Miami Design District.
A limited selection of chairs will also be available for purchase online from November 17.
"This space is a tribute to diversity. It is about the human being; we are all different. People who say we are all the same – f**k them! We are all different and this is our defining quality – otherwise, we are just a copy. We are all originals and this is one of the themes of my design." – Gaetano Pesce
About Gaetano Pesce
In fifty years of career, driven by a constant search for innovation and experimentation, Gaetano Pace, architect, artist and designer, has created public and private projects in the fields of architecture, urban planning, interior design and art in the United States. United States, Europe, Latin America and Asia. and exhibition design.
Pesce's vast body of work – recognized for its emotional and tactile qualities, unbridled use of color and emphasis on building materials invented through new technologies – has been described by renowned architectural critic Herbert Muschamp as "the architectural equivalent of brainstorming".
About Matthew Blazey
Born in Paris in 1984, Mathieu Blazey is the artistic director of Bottega Veneta. A graduate of La Cambre in Brussels, he began his career in fashion as a menswear designer for Raf Simons, before joining Maison Martin Margiela to design "artisanal" lines and women's ready-to-wear fashion shows.
In 2014, he became senior designer at Céline before working again with Raf Simons at Calvin Klein from 2016 to 2019. In 2020, he was appointed director of ready-to-wear design at Bottega Veneta. French and Belgian citizen, he lives in Antwerp. and Milano.