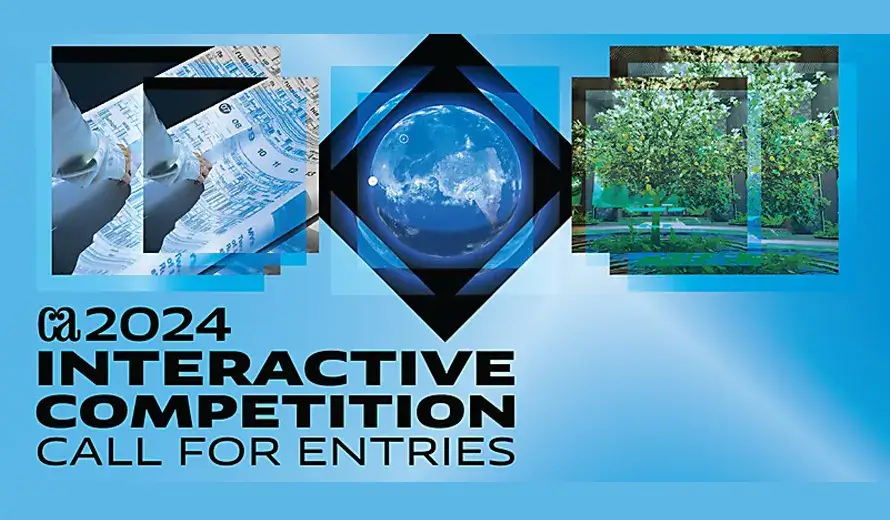 Competition Details
Participate in the most distinguished design contest for interactive media, the Communication Arts Interactive Competition. Any reciprocal project created for digital distribution on a desktop computer, interactive installation, portable device, online service or the World Wide Web is eligible. Selected by a representative international panel of distinguished developers, interface designers and creative directors, the winning projects will be distributed worldwide in the Communication Arts Interactive Annual, in print and digital editions, and on commarts.com, ensuring meaningful exposure to the creators of this exceptional work.
Each winning entrant will receive a personalized Achievement Award, crafted from solid aluminum, and award certificates issued for businesses, individuals and customers.
The CA Award of superiority is one of the most coveted awards in the industry. If you are chosen, winning places you at the highest rank in your profession.
What to enter: Information on eligibility, categories and fees.
How to register: Information on how to prepare registrations and forms.
Interactive Contest FAQ: Frequently asked questions about applications and file formats.
Student Category FAQ: Frequently asked questions about submitting student entries.
How to Enter
All contest entries are processed through our online contest system.
Before starting the contest entry process, please prepare the following information and materials. This will speed up the process.
Your contact details for registration and notification.
Basic title and credits for each project.
URL or video files of the work you wish to submit.
Please submit only one version of each entry.
Applications can be submitted in the following formats:
Video Inputs: Must be in MOV, MP4, MPG, or MPEG format, with a maximum file size of 500MB.
Web-based entries: All web-based entries must be viewable in a common web browser and accessible via the Internet for three months after the contest deadline. If the entry is not publicly available, please include your secure server username and password. Web-based video demonstrations should be a direct link to the project and should be no longer than five minutes. No landing page or campaign preview, please.
We do not accept any printed entries or digital images for this contest.
All entrants grant Communication Arts the right to reproduce the works selected in the interactive competition on the Communication Arts website and in materials used to promote the magazine, the competition and/or future related promotions.
Forms and Registration fees
Once you have completed the registration process, a PDF with an invoice will be generated.
We accept Visa, MasterCard, American Express, Discover and PayPal through our online contest system. The amount of your entry fee will appear on your statement as ("COMMART Contest Fee"). We also accept checks, international money orders and bank transfers. Make checks payable to Communication Arts. Non-US participants wishing to pay by check should send a check in US dollars made payable to a US bank. Please include a copy of your invoice with the check or money order. Please note on bank transfers: we require an additional fee of $25 (US) to cover the fees charged by banks to process the transfer.
Refund Policy
All registrations are final and registration fees are non-refundable.
Notification of Acceptance
Only accepted entrants will be notified within three months of the final deadline due to the number of entries we receive. Full credits and any materials necessary for the best possible reproduction in the Annual will be requested at that time.
Deadline: October 13, 2023