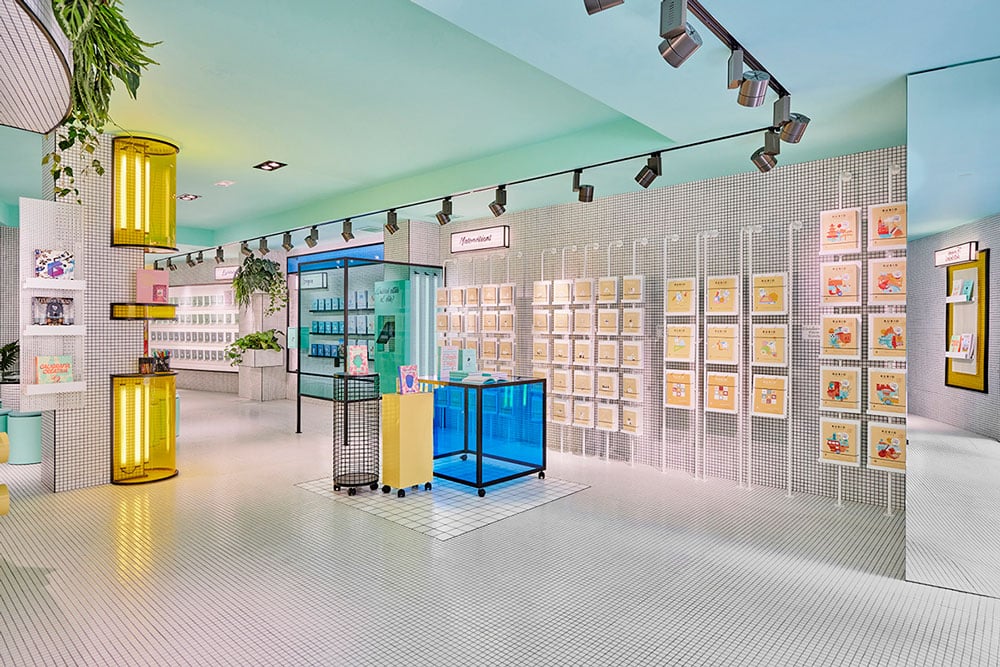 Cuadernos Rubio is an exemplary performance of interior design by Masquespacio, a creative duo by the names of Ana Milena Hernández Palacios and Christophe Penasse specializing in fusing artistic decor and marketing.
Located in Spain in a city called Valencia, the RUBIO store that sells stationery such as notebooks is the latest client of Masquespacio's inventiveness. The entire space is based in an aesthetic of grids and flattering colors. Neon lights adorn all the right places and allow for visitors to fully experience the tailored space, elevating their products in a lauding atmosphere.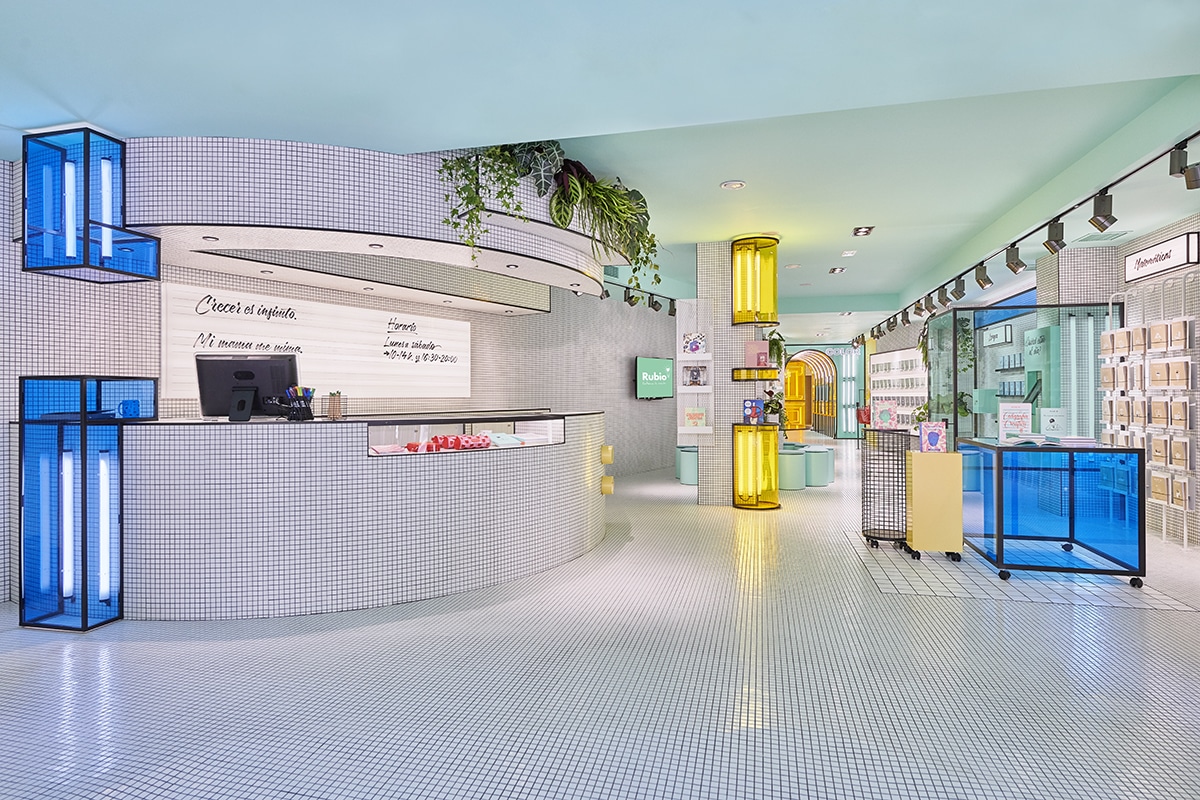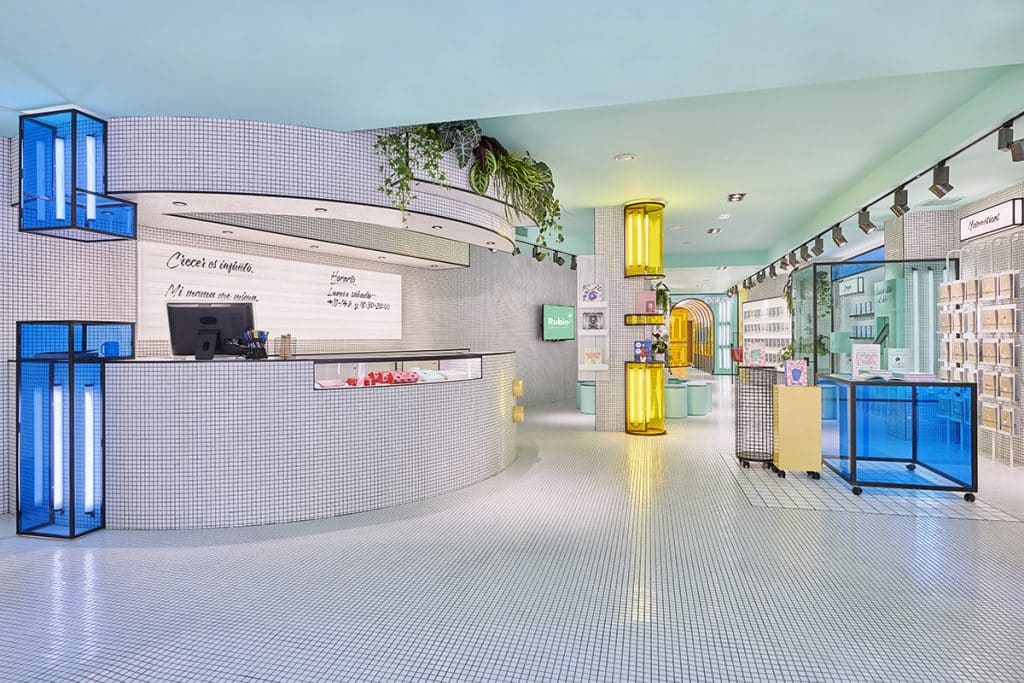 From the outside, one can admire the wide and welcoming countertop with a marquee sign in the backdrop. With seats and chromatic panels, visitors can actually interact with the store's environment. Greenery is embedded throughout the Cuadernos Rubio shop, inciting some freshness among the very elegant and posh decor. Transparent and colorful panes spot the place, identifying with the pastel colored ceilings.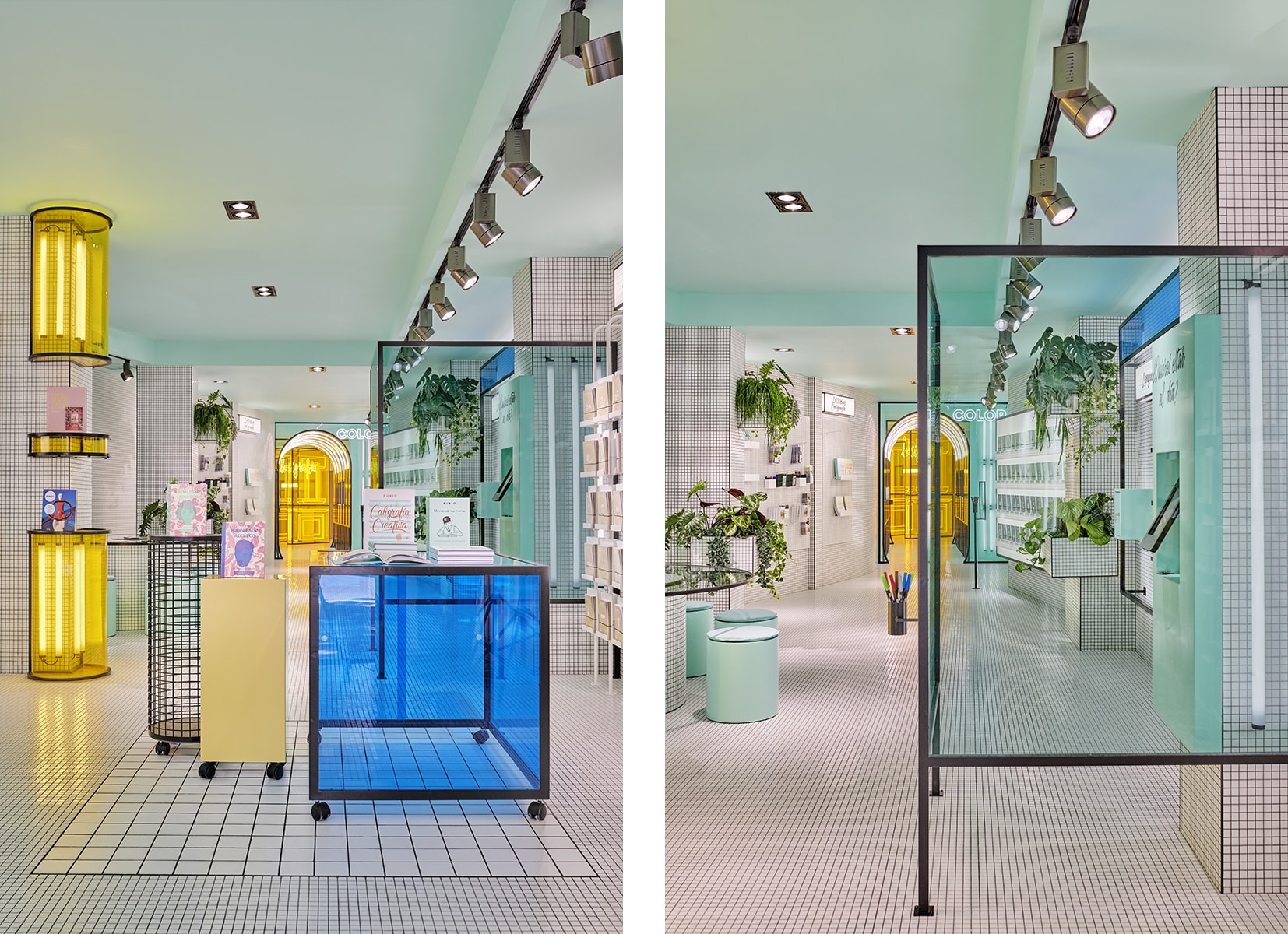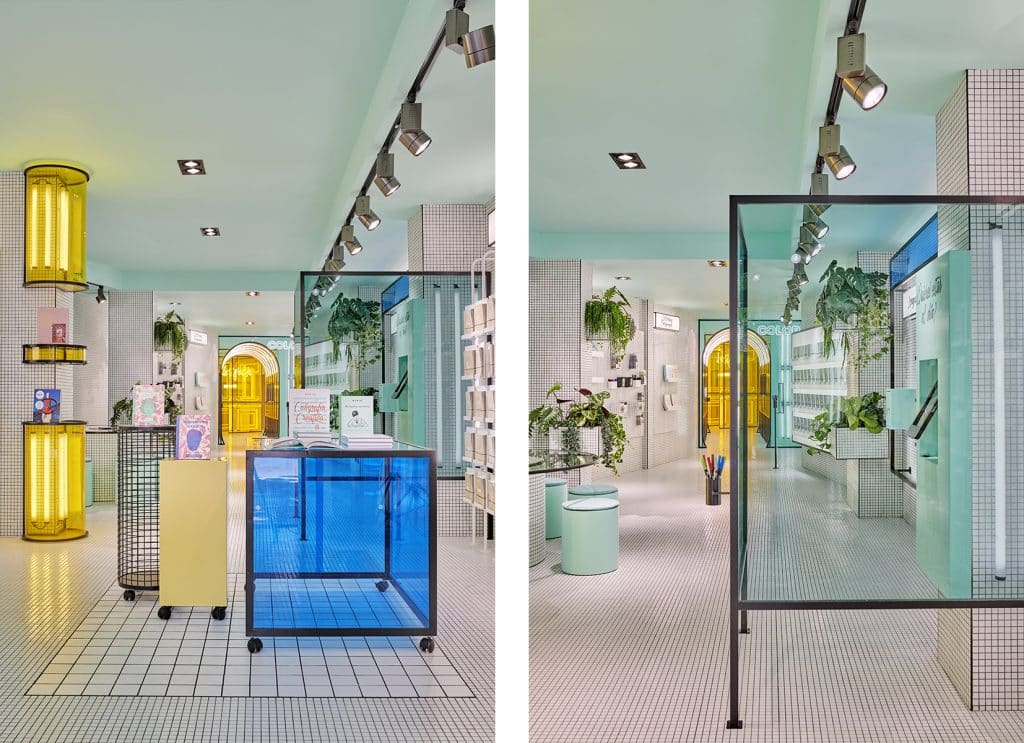 The store caters to both children and adults alike, imparting unique curiosities like a tunnel of color, a time machine, a room for projection, and much more. Masquespacio's interior design conceptualization has developed a functionality that allows for children to practice their handwriting and mathematical lessons.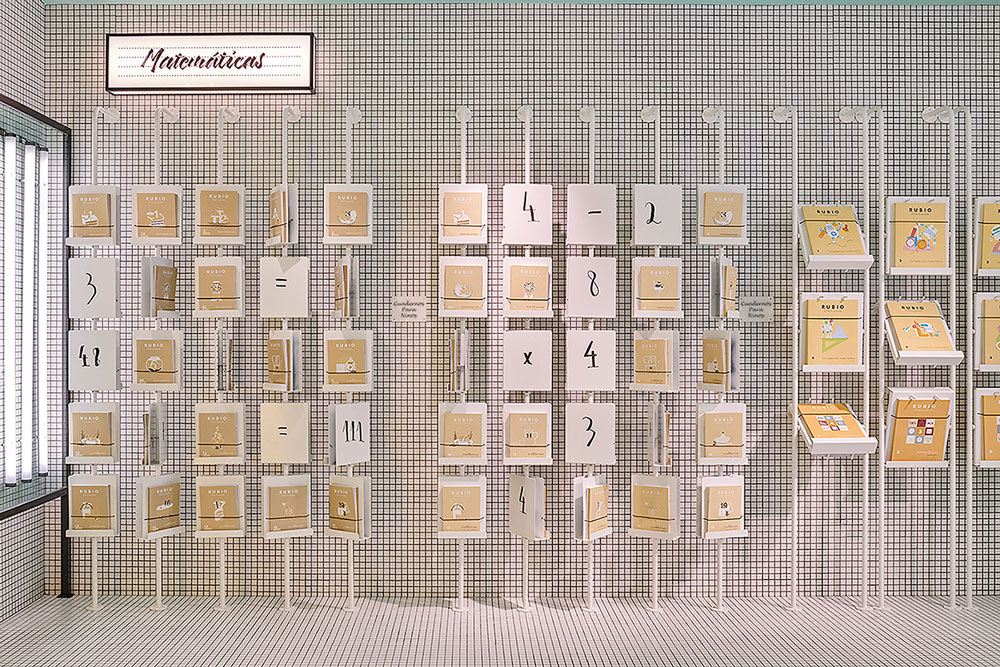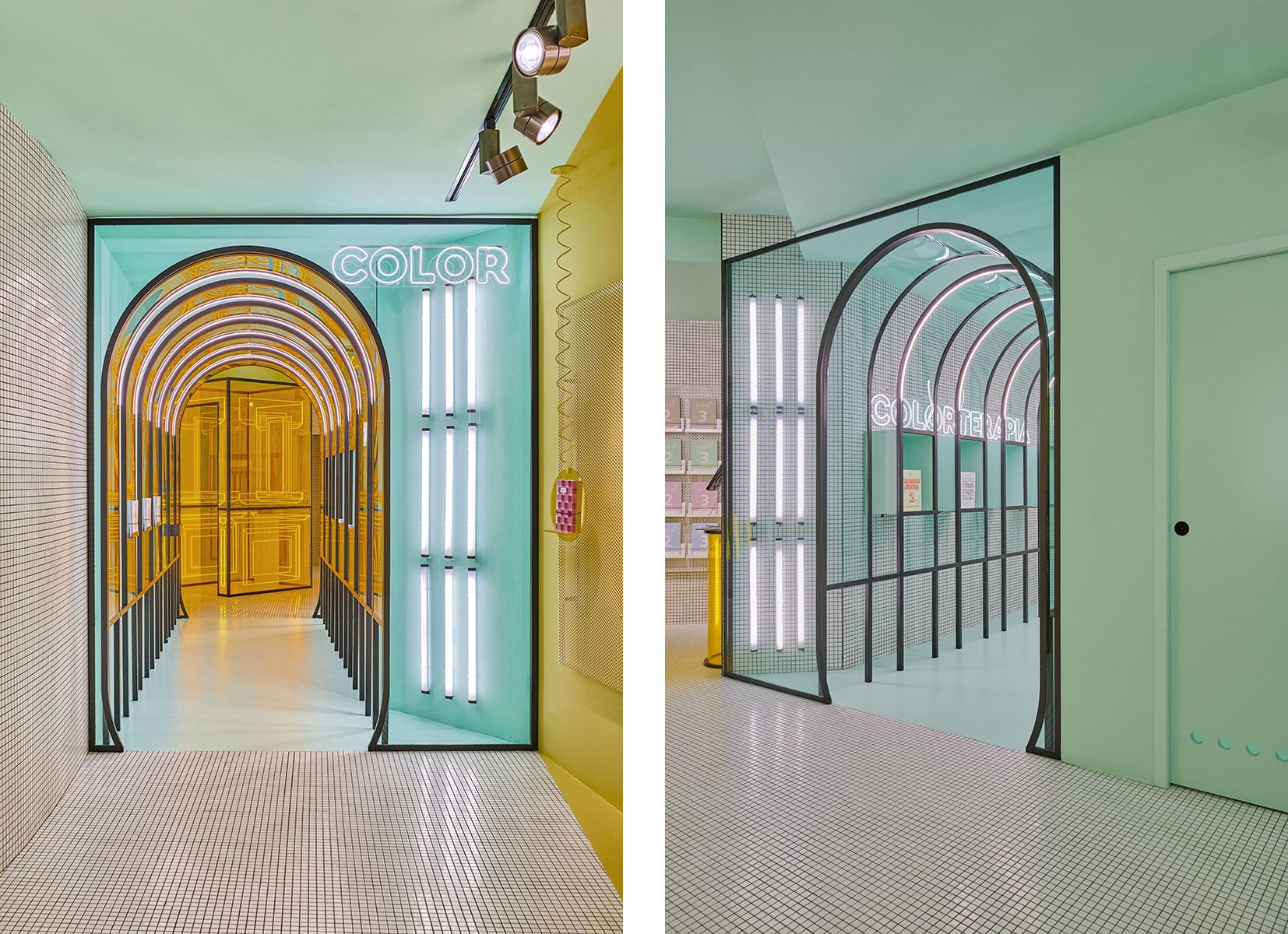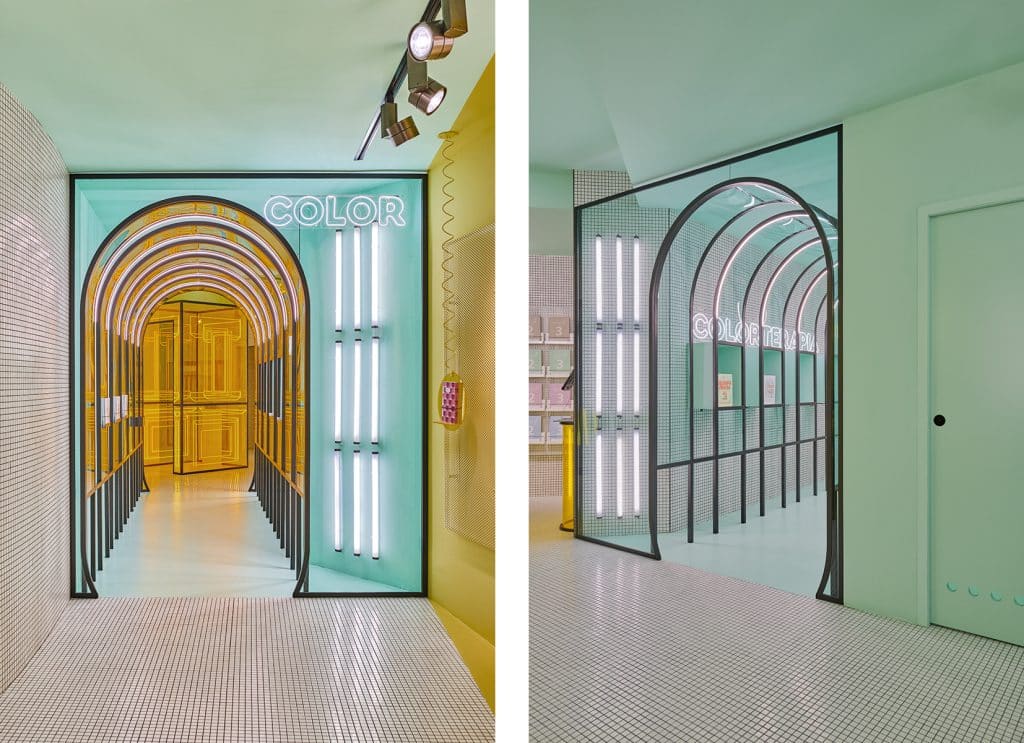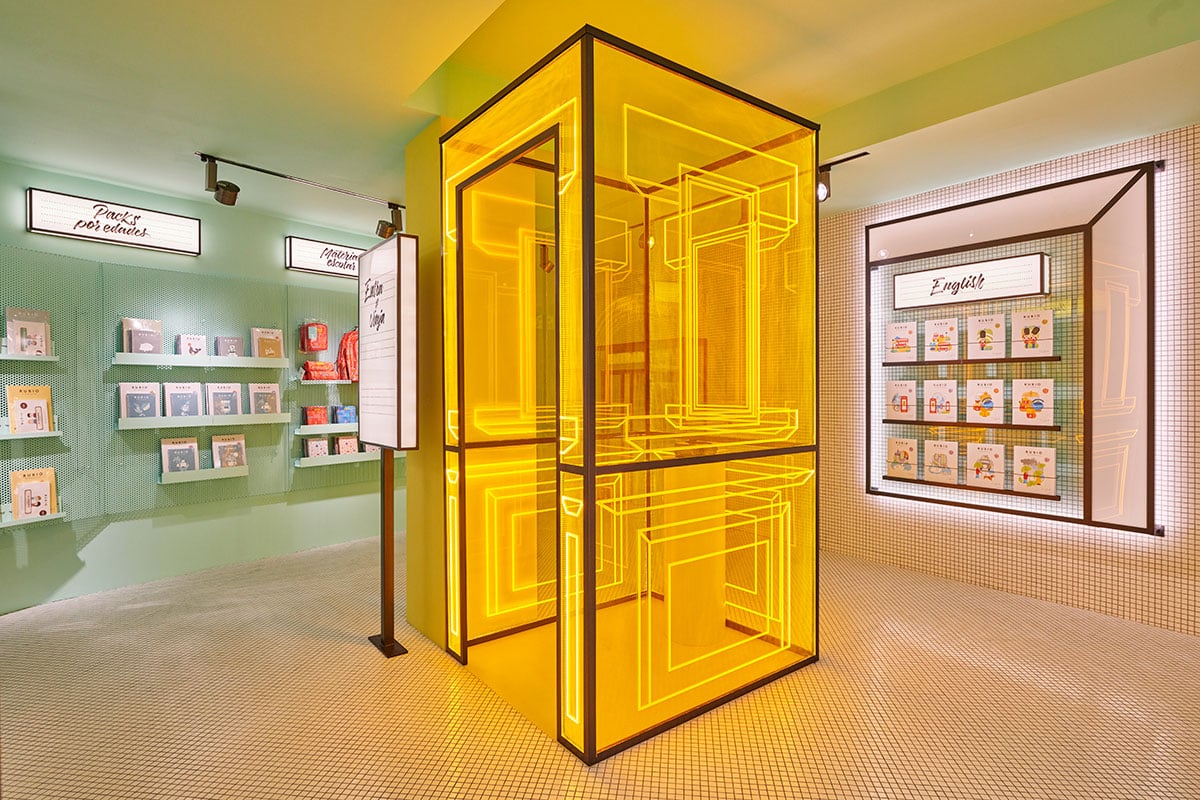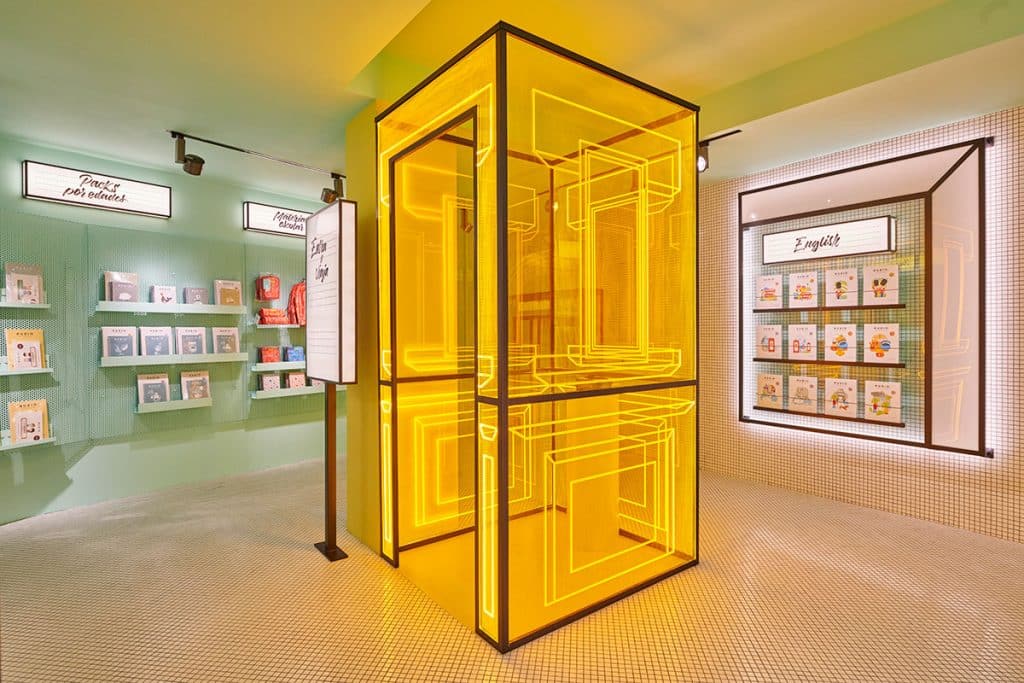 INFORMATION
All images: Masquespacio
For more information, visit the Masquespacio website