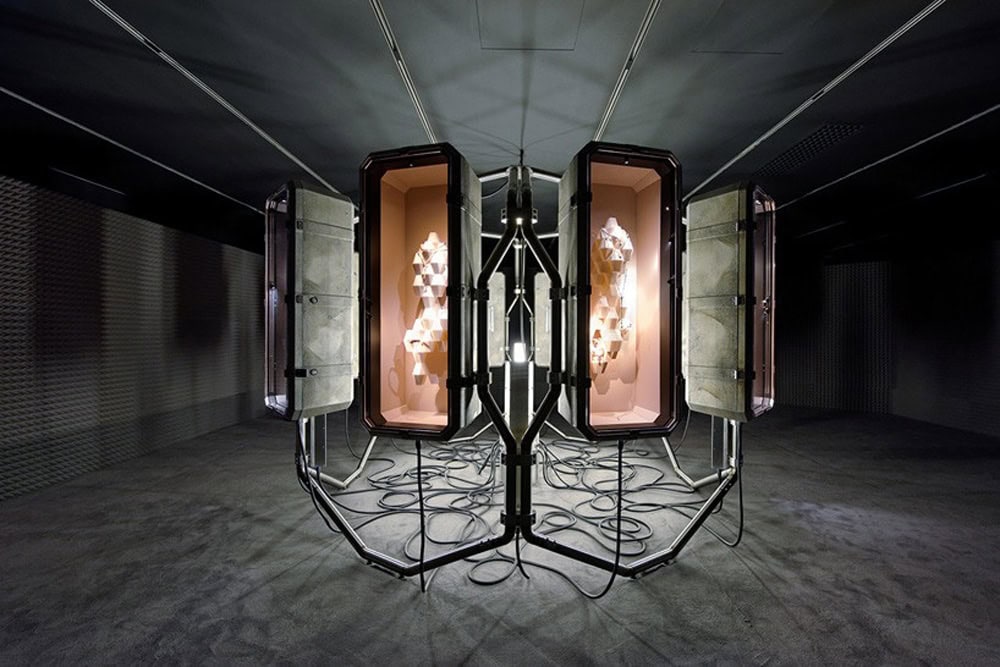 The fashion industry company Hermès collaborated with the Frenchman Didier Fiuza Faustino to create a series of sculptures exhibiting the collection "HBIV-Continuum".
The pieces of jewelry were designed by Pierre Hardy, also from France, they develop a concept that delves into the origin of the universe with a futuristic imprint. We searched for an aesthetic that dialogues with narrations about the origins of the universe. Speculate with the creation of the astral bodies, the creation of worlds, and even the birth of humanity.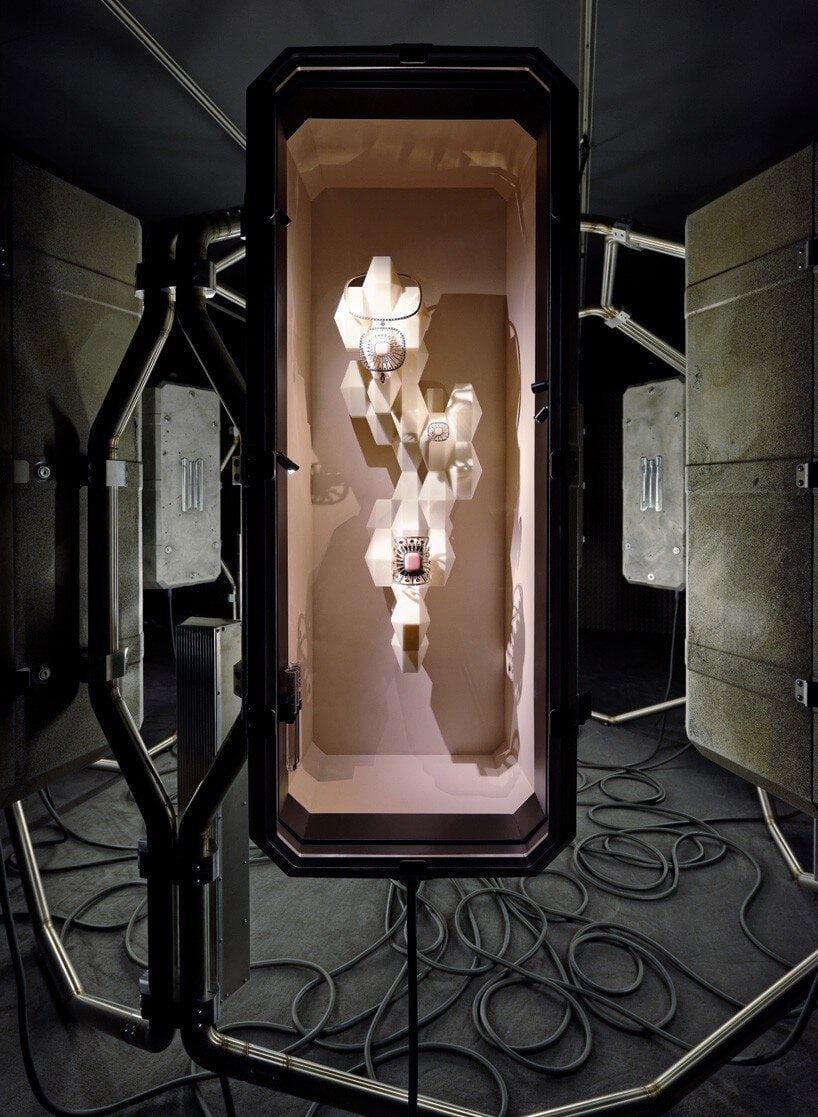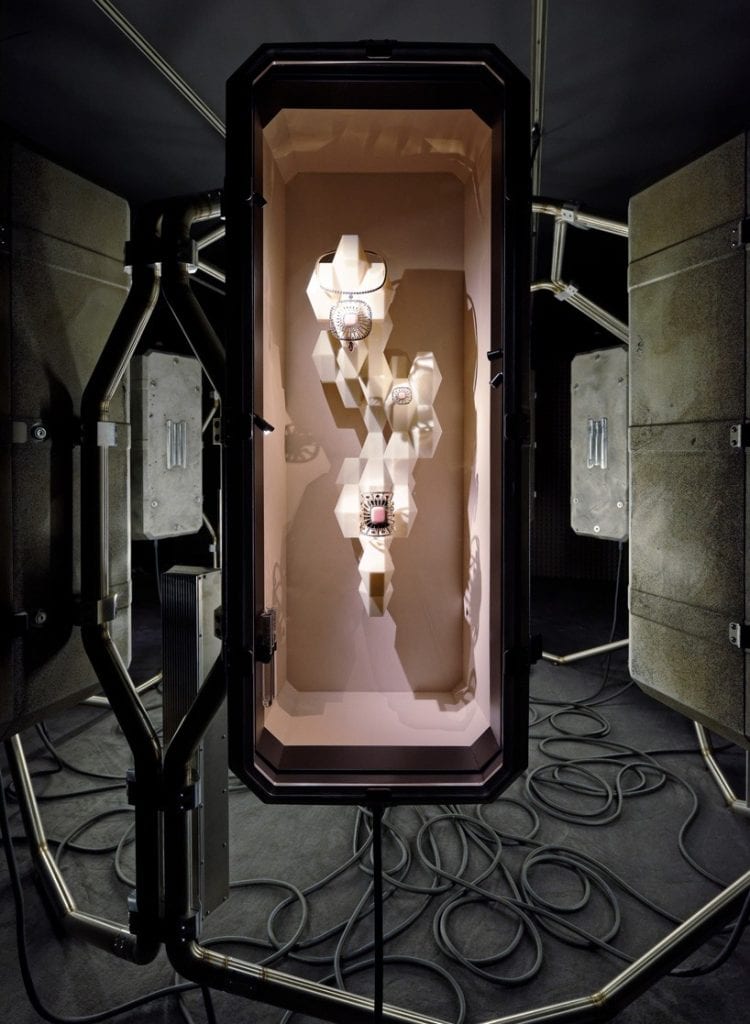 The jewels are inside twelve boxes, which in turn are arranged in circles. The designers arranged the boxes in a manner reminiscent of a clock, to materially symbolize the abstract notion of time. They chose to give the materials a rustic finish, full of imperfections. They used raw iron, combining it with pieces made by means of 3D printing. Thus they generate a counterpoint with the delicacy of the pieces, with the final result of enhancing the jewels on display. To that, they added a light source that, when illuminated from the center of the sculptures, generates the sensation of being a heart that beats. The collection Haute Bijouterie Hermès is revealed with delicacy, and highlights the poetry of the creators.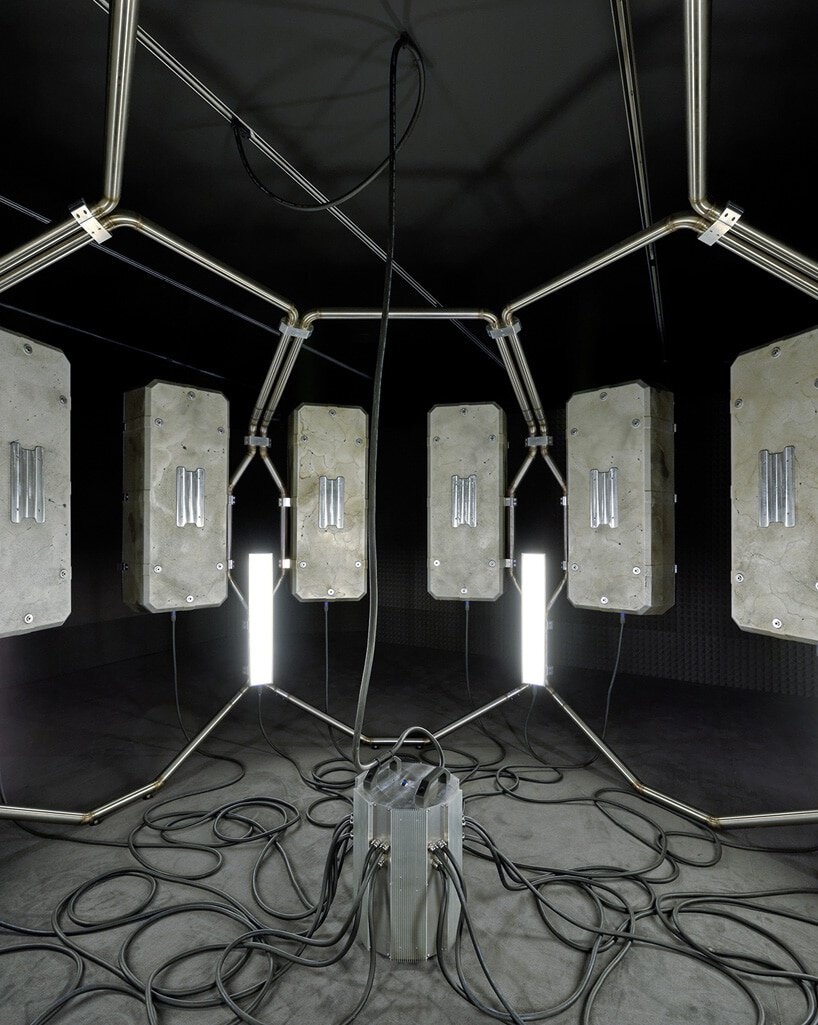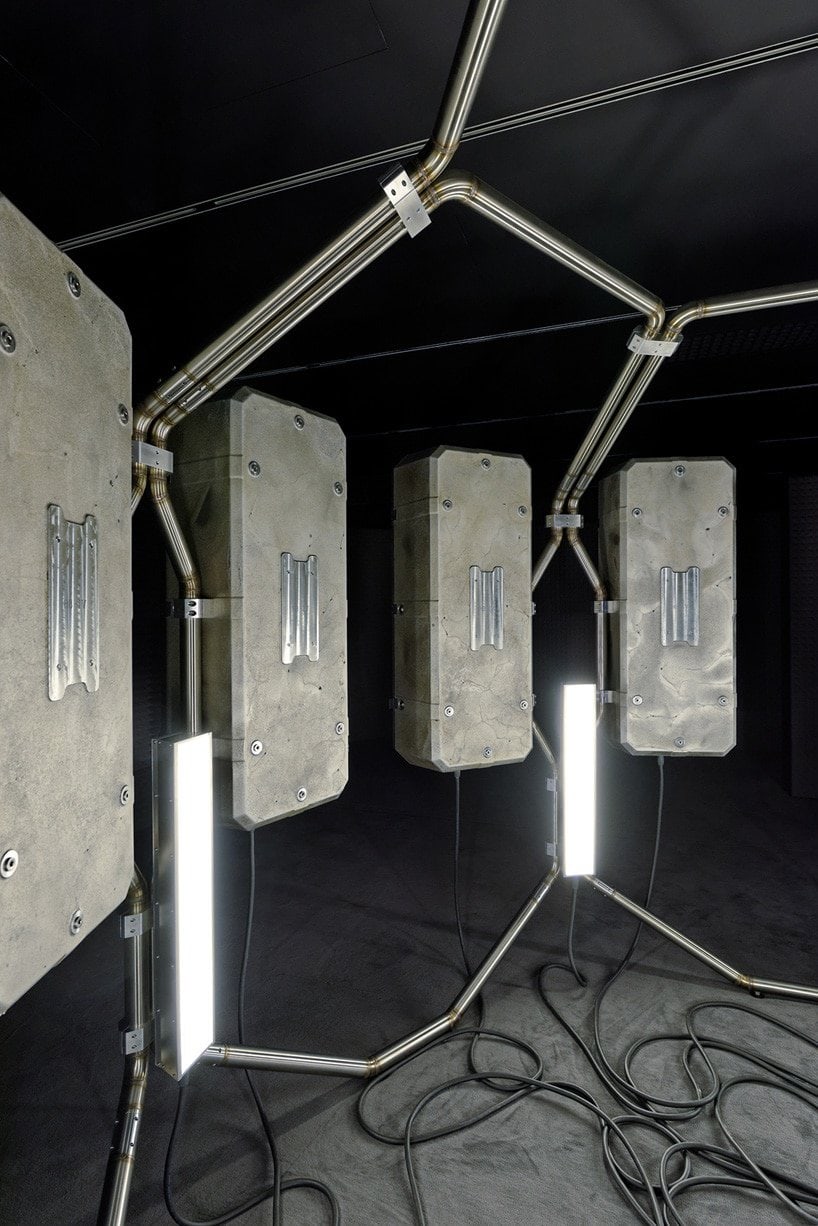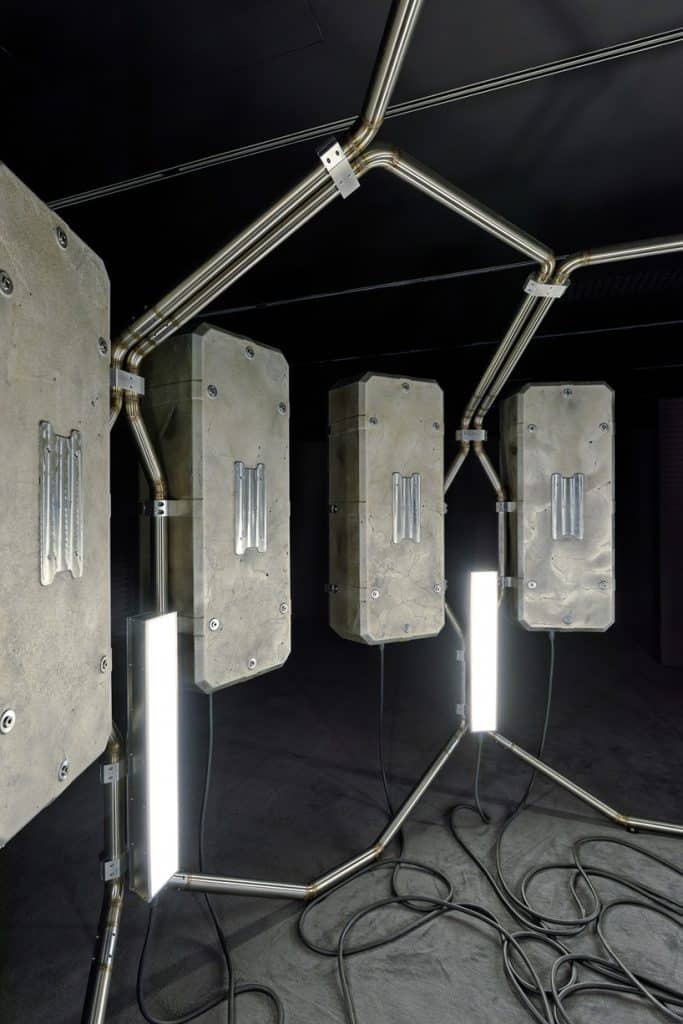 All images: Didier Faustino