The phenomenal stroke of digital fantasy and aesthetic rises once again in this new project called Digital Afterlife Agency. We are fond of the lore that exists within this futuristic timeline, following the account of Codename Prototype0101, the first person to be uploaded to a fully realized technological realm following a fatal driverless car accident. Tell us what spurred the perspective of unveiling such a richly detailed world through the narrator Codename Prototype0101? What is the significance of experiencing this story through this point of view as opposed to an outsider or onlooker?
⌖ Digital Afterlife Agency is an organization to assist clients to extend their lives in virtual reality after their death. All of the applicants need to sign the agreement with Digital Afterlife Agency to allow them to access your social media, emails, photos on your phone, and any digital trace on the internet. SAM ( Simulated Adaptive Matrix) is an AI created by Chris Redfield that will collect all of your data within 24 hours. SAM will learn from it to create an afterlife report and it allows you to choose your life again to fulfill your regret or to pursue your dream perpetually.
Dr. Alexander Roland Isaacs is the researcher and creator of the Digital Afterlife Project in SHIYA ENTERPRISE. The story is told by Dr. Alexander as Codename Prototype0101 after his car accident. He does record his Scientific Video Journal every day to document the process of the project and daily life. This is the first audio recording to tell us what happened exactly that night after his accident. This is a wake-up call to all the members who devote their lives to this company. ⁽ˈ̂ʷˈ̂·⁾
When we talk about the advancements of technology these days, it seems that tech companies and other major corporate entities have sunk their teeth deeper into the lives of their consumers. Do you believe that there could have been a way for technology to mature without commodifying consumers into stacks of data? And is it possible to be a consumer without enabling corporations to make such profits?
ཀ Since social media are deeply connecting with us and the younger generation with enormous traffics. It might sound very pessimism but I don't think there is another way to get out of this data. Thanks to the internet and technology this is a very scientific way of understanding customer behaviors and predicting the next big thing. ๐·°(⋟﹏⋞)°·๐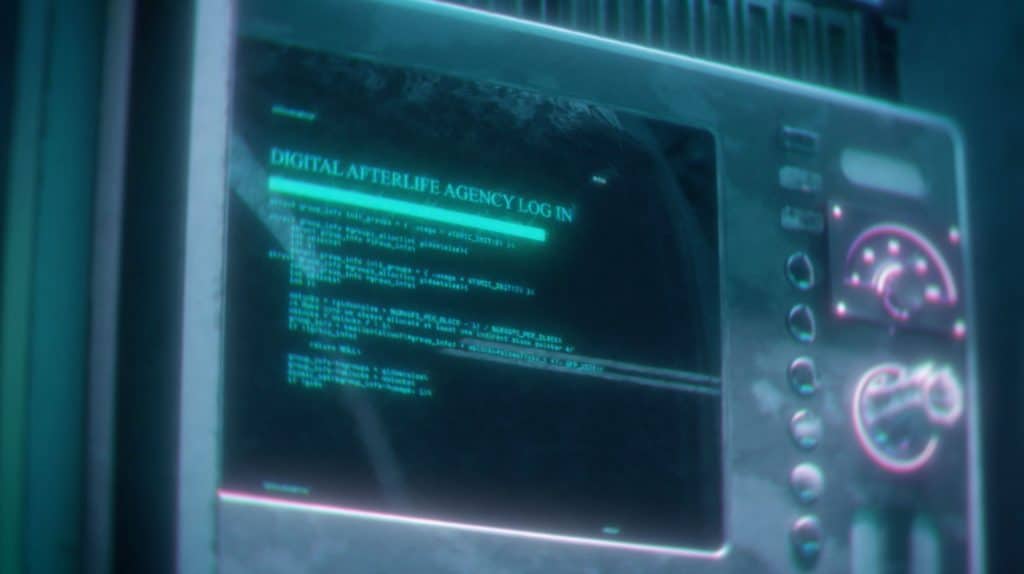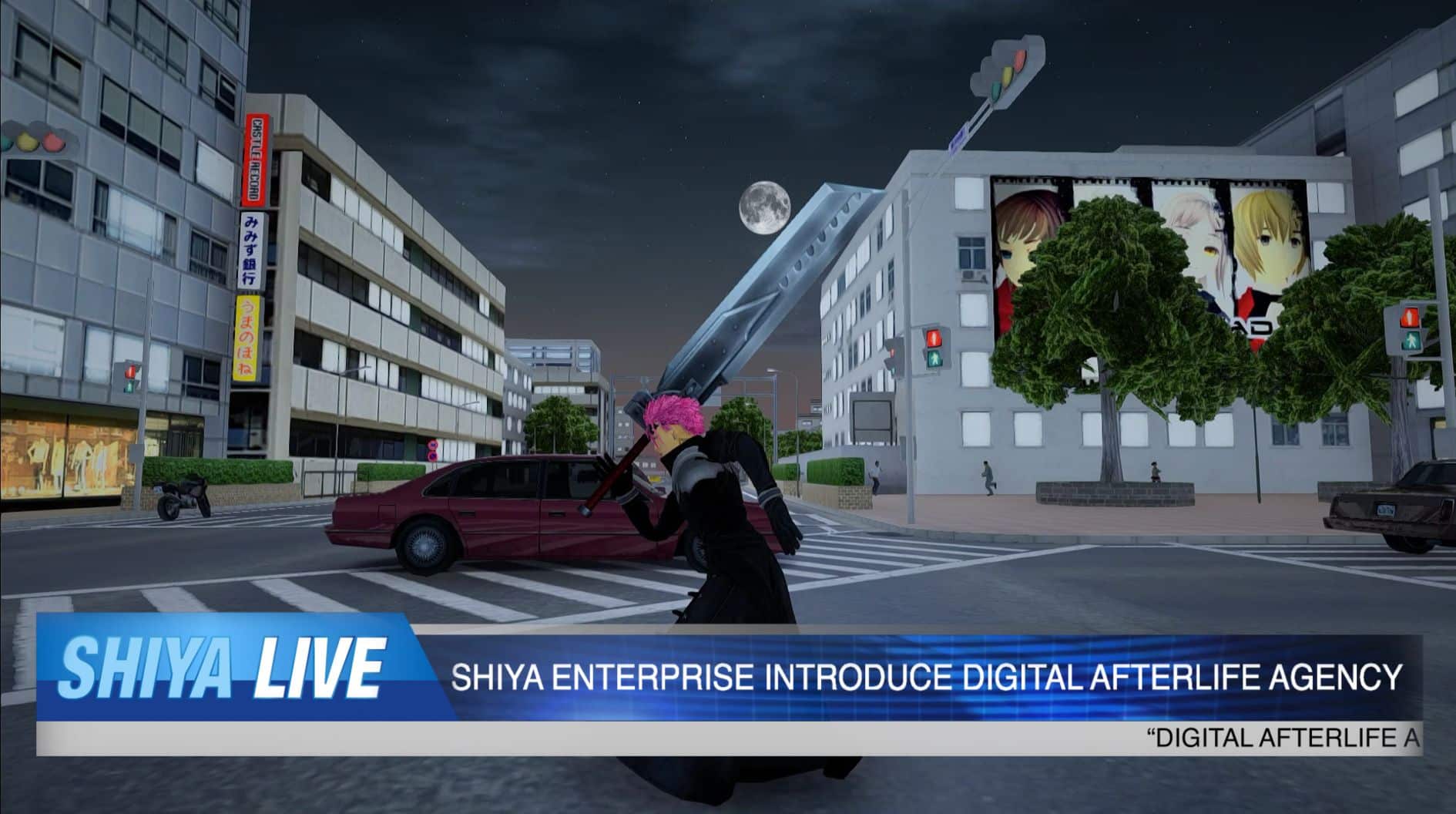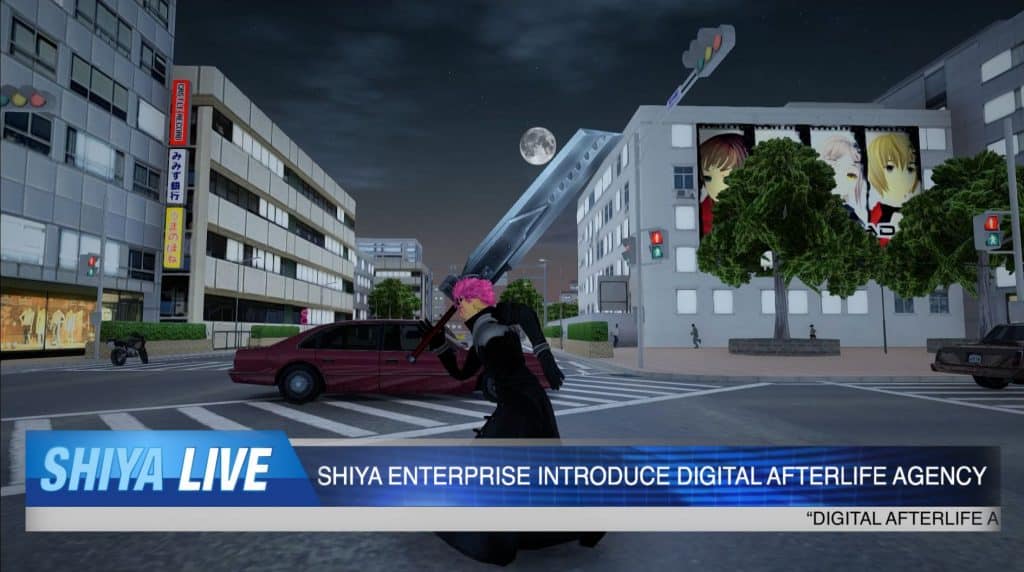 In the Digital Afterlife Agency, why is being able to choose your own lifestyle and career so important to users who upload their brain to the central computer? Human minds seem to be the most sought after thing in this universe. But what good is a brain without a body when it is uploaded to the cloud system?
★ This DAA (Digital Afterlife Agency) program is developed for the military purpose, allowing the soldiers and their families to start a new life eternally thanks for your selfless dedication. We can't choose our sexuality, race, and parents when we are alive but we still have a second chance to live in the afterlife and obey our free will. Immortality is a long-standing issue from religion, mythology, and future technology. It is also the reason SHIYA ENTERPRISE Invest a lot of time and funding into this project. It is a digital family tree that allows scientists and researchers to study afterlife sociology. However, Dr. Alexander found out that the conspiracy of DAA (Digital Afterlife Agency) and tried to resign as the creator of SHIYA ENTERPRISE. ‧₊˚✩彡
What is your philosophy on death as it pertains to the context of technology? Specifically when it comes to the Digital Afterlife Agency, is death being taken advantage of and repackaged to prolong consumerism?
₊˚⊹꒷ There is a cyber afterlife business in Taiwan that allows you to send funerals, and paper handcraft so-called "Hell Money". You could purchase a luxury apartment, the latest iPhone, and even followers for a loved one in the afterlife. I was inspired by this Taiwanese tradition and want to bring this idea further to the cyber afterlife. Population aging is increasingly becoming a social issue in many other countries including Taiwan.
Personally, I don't want to waste social resources if I am old and was so overwhelmed with sickness. This is where Digital Afterlife Agency comes from to propose to personalize euthanasia experiences and offer cyber afterlife options with a professional team. They are like a manager to customize your lifestyle in the cyber afterlife as a VIP if you join our "DAA Elite".
★ You could have unlimited access to our services without waiting. "The digital afterlife economy closes the gap between the haves and have-nots."
★ Join now to get your 30% discount. ★₊(˵ •̀ ᴗ – ˵ ) ✧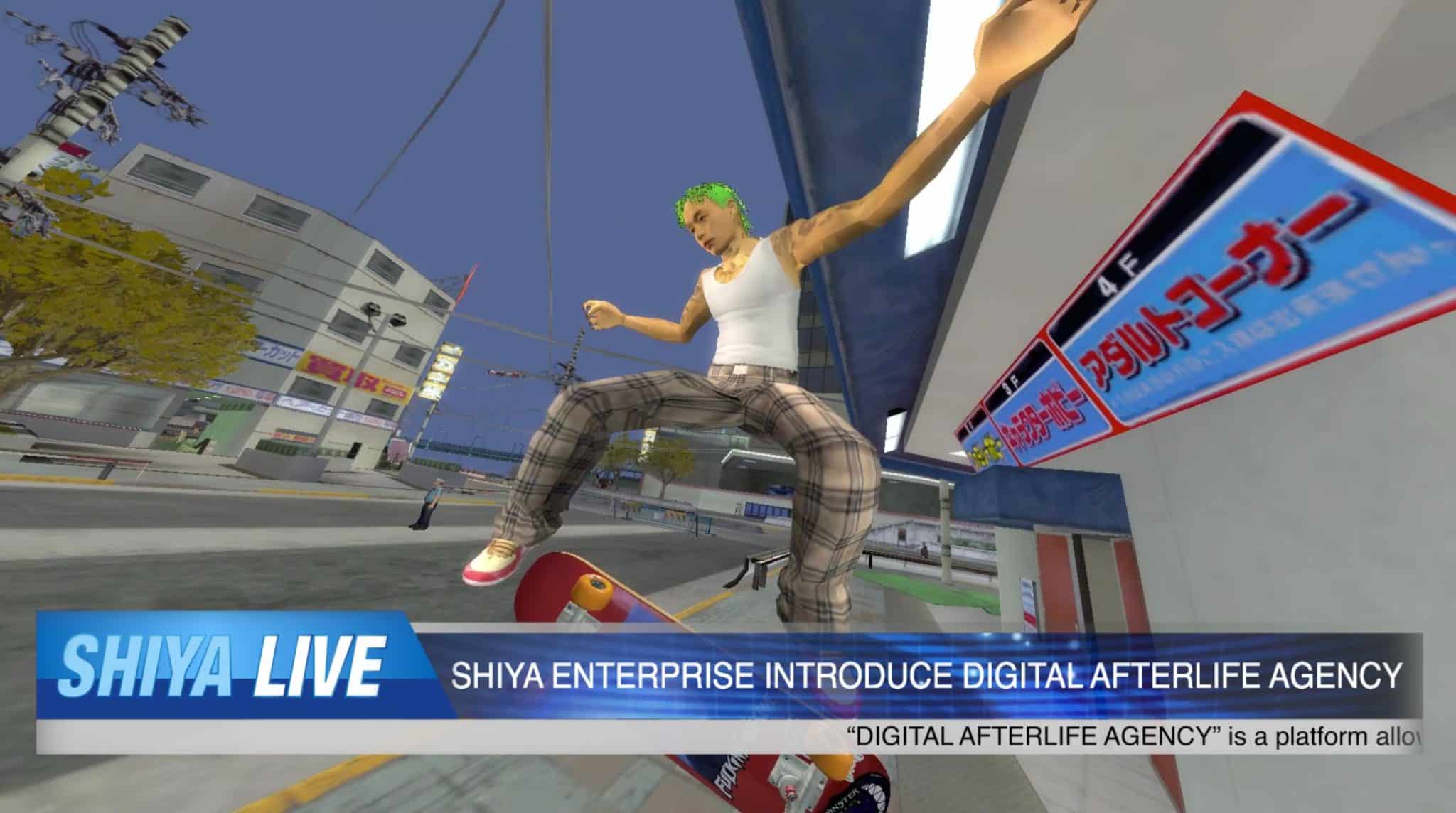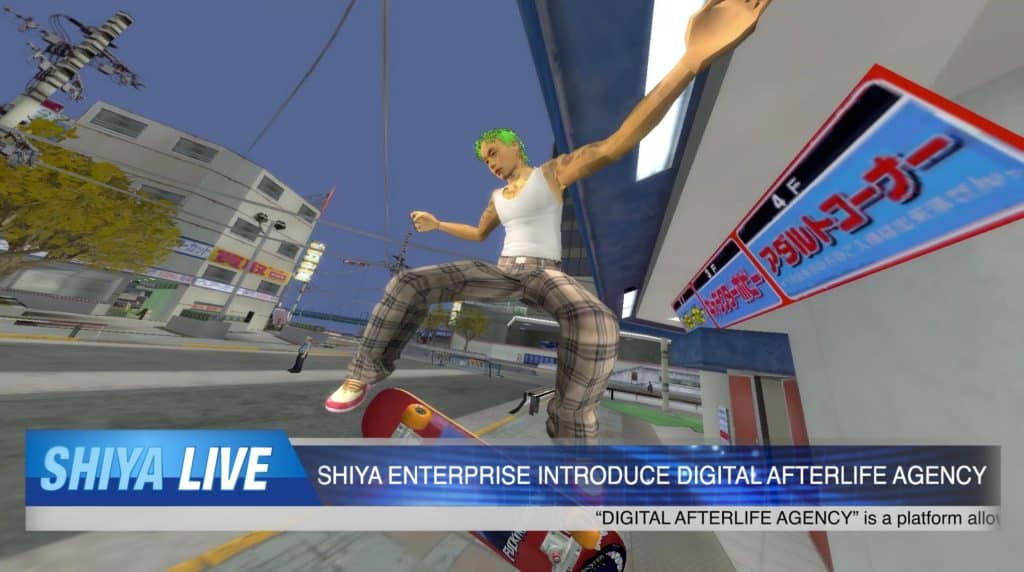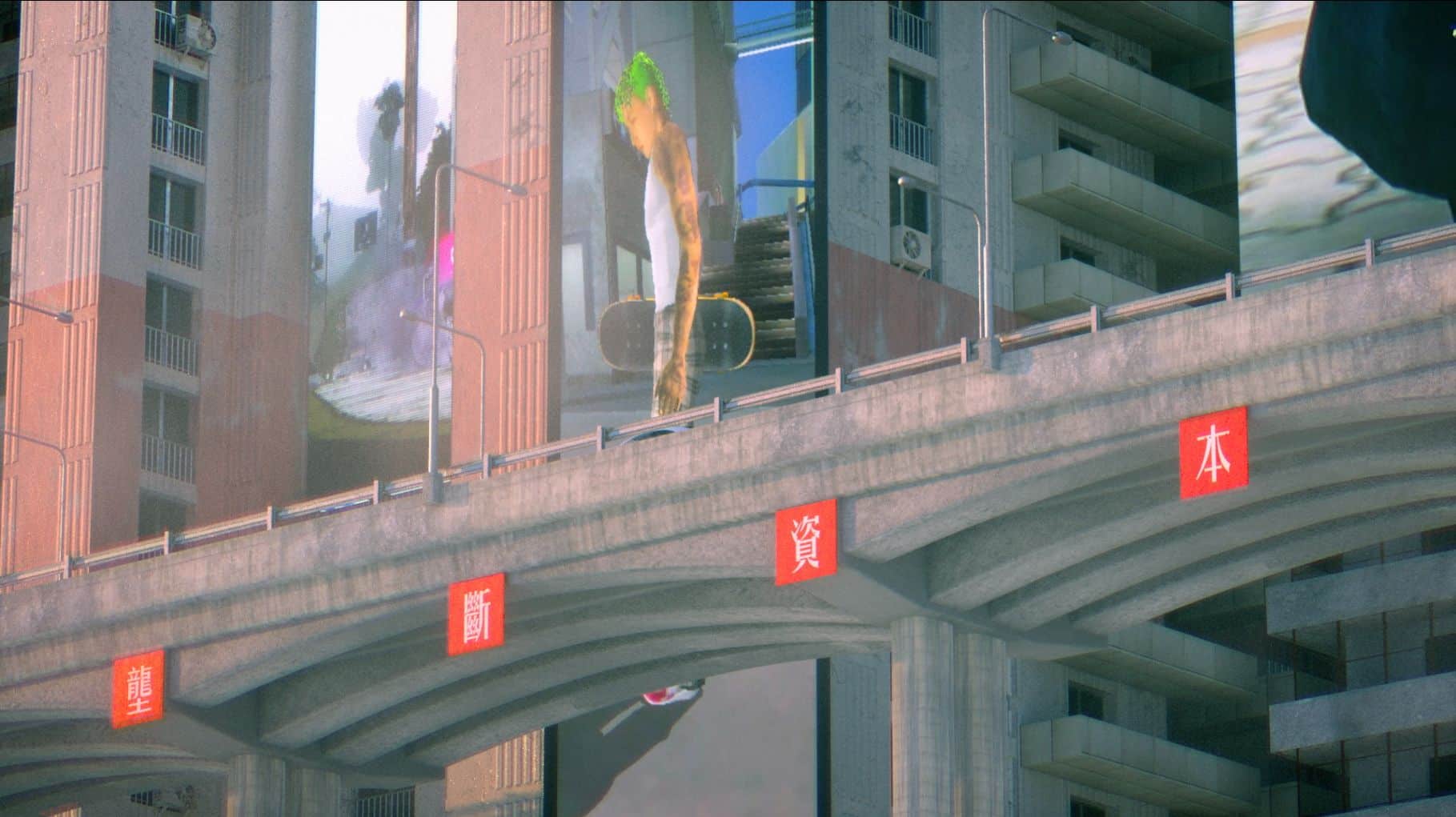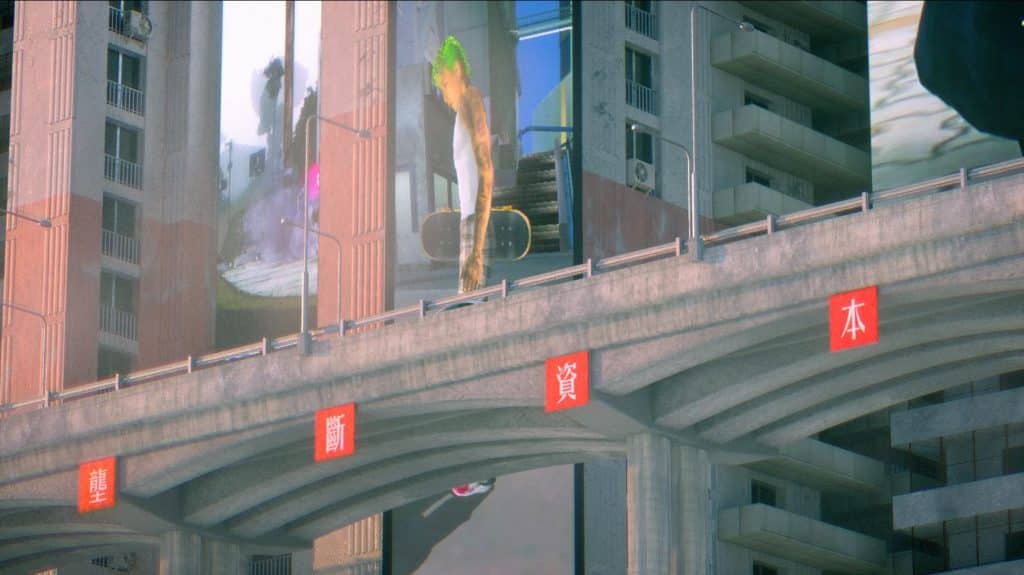 Among the mesmerizing visuals of this project, how does your understanding of the current state of technology inform the way you designed the imagery for the Digital Afterlife Agency?
*ੈ✩‧₊₊˚⊹ I was deeply influenced by the tutor Anthony Duane & Fiona Raby from the Royal College of Art when I was studying in London. Video is a medium for me to pose a question with Design Fiction, Critical Design, and Speculative Design. I wrapped up a video game project at the end of last year as creative director. It is my first time working in the game industry and I would like to explore the possibility of the game for another purpose.
Such as an immersive experience to meet your cyber afterlife loved one. I try to corporate with video games to recreate my vision of the cyber afterlife. An immersive game experience for the audience to blur the boundaries of reality and fiction. The endless propaganda by a corporation and the government on the street and all over the news just like my life in Shanghai during the lockdown for almost three years. I collaborated with Chat GPT to create the voiceover to archive the Human-AI collaboration video art.
∧__(_○ ̄) ∴·
∴ /    ヽ_)∴ .∴
. 士 > o < 士 ♪ ·
 乂゙___゙メ· ∴·
∴ ⊂/  ∞  (⊃·∴ ∴
☆ (⌒)―(⌒)(V)。。(V)
∴ .·∴·∴  ミ( ∀ )ミ☆
Is there an underlying theme when it comes to deciding how to visualize this story of human oppression? There are plenty of works out there that depict the downfall of humanity in lieu of advancements in the digital field, some appearing minimal while others appearing apocalyptic. What is the profounding factor in preserving humanity in such an invasive high-tech domination?
☆⌒ I was playing Detroit: Become Human , Biohazard RE:2 , WATCH_DOGS and The Last of Us during the lockdown. Hence, I want to create a multiple-ending adventure video game played from a third-person view and you could change your perspective. You have the billboard and propaganda slogans everywhere in the city with media monopolization. We have to stay awake and have the capacity to think critically and not be submerged by capitalism and stay focused./๑╹ω╹๑\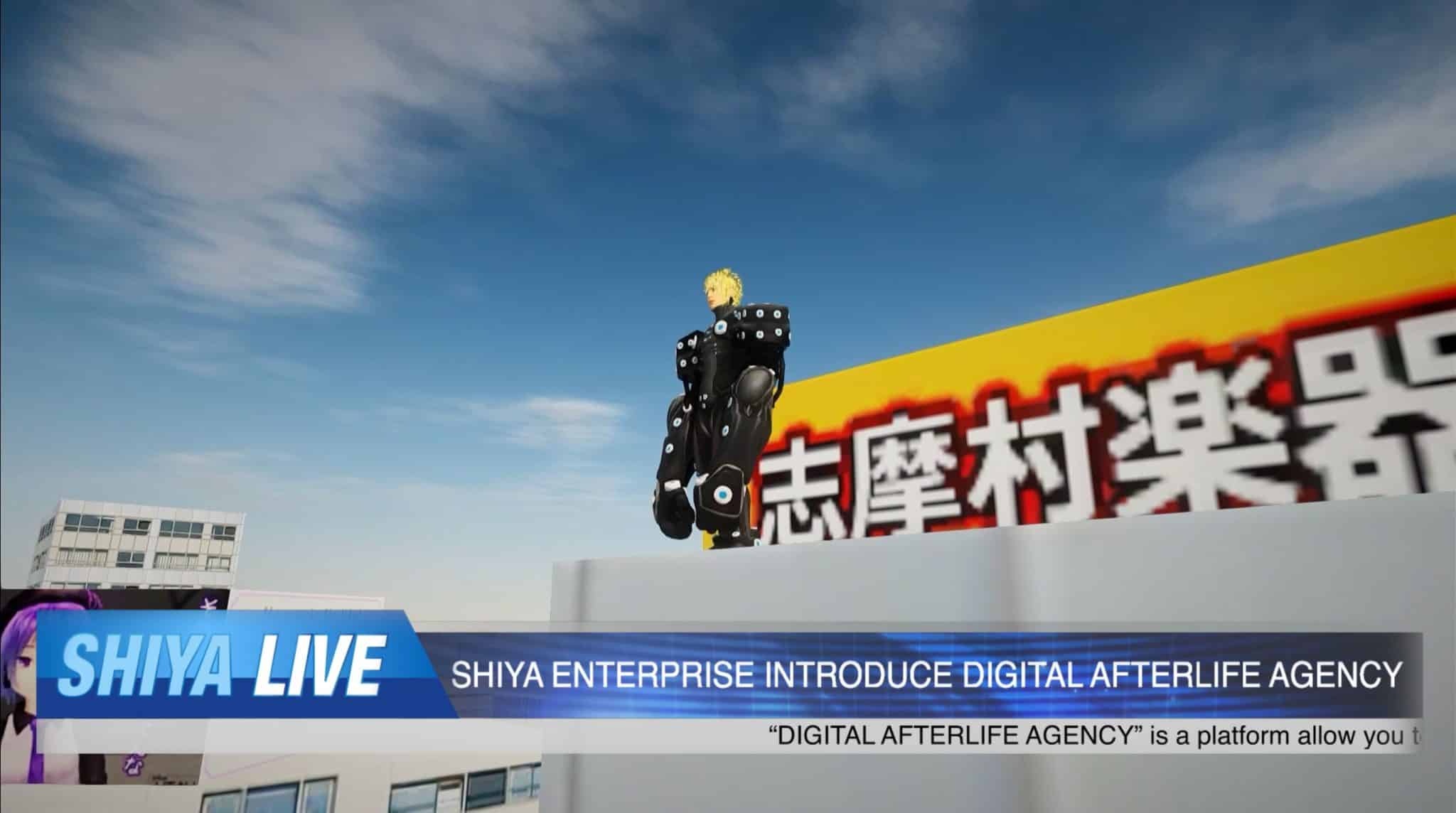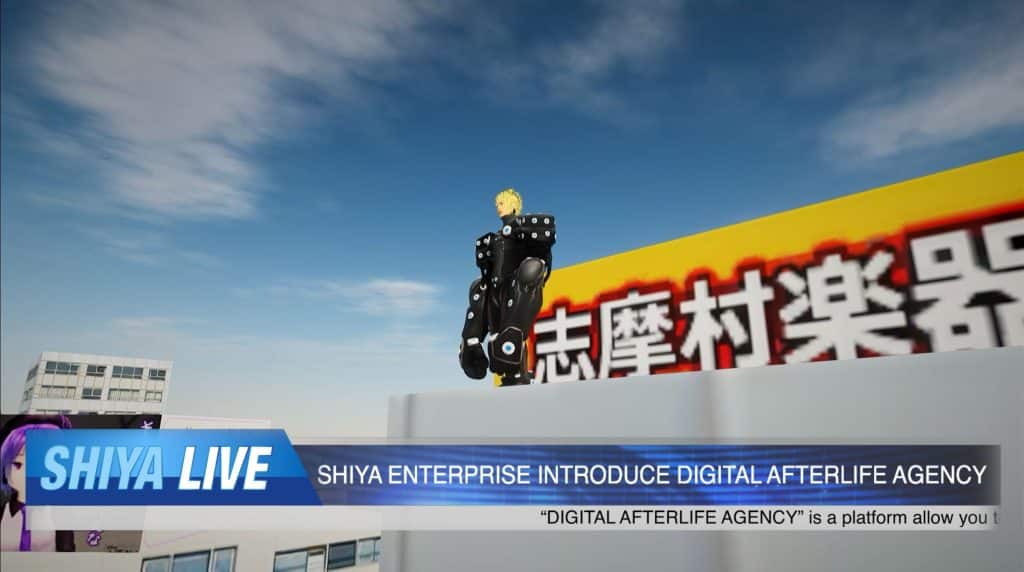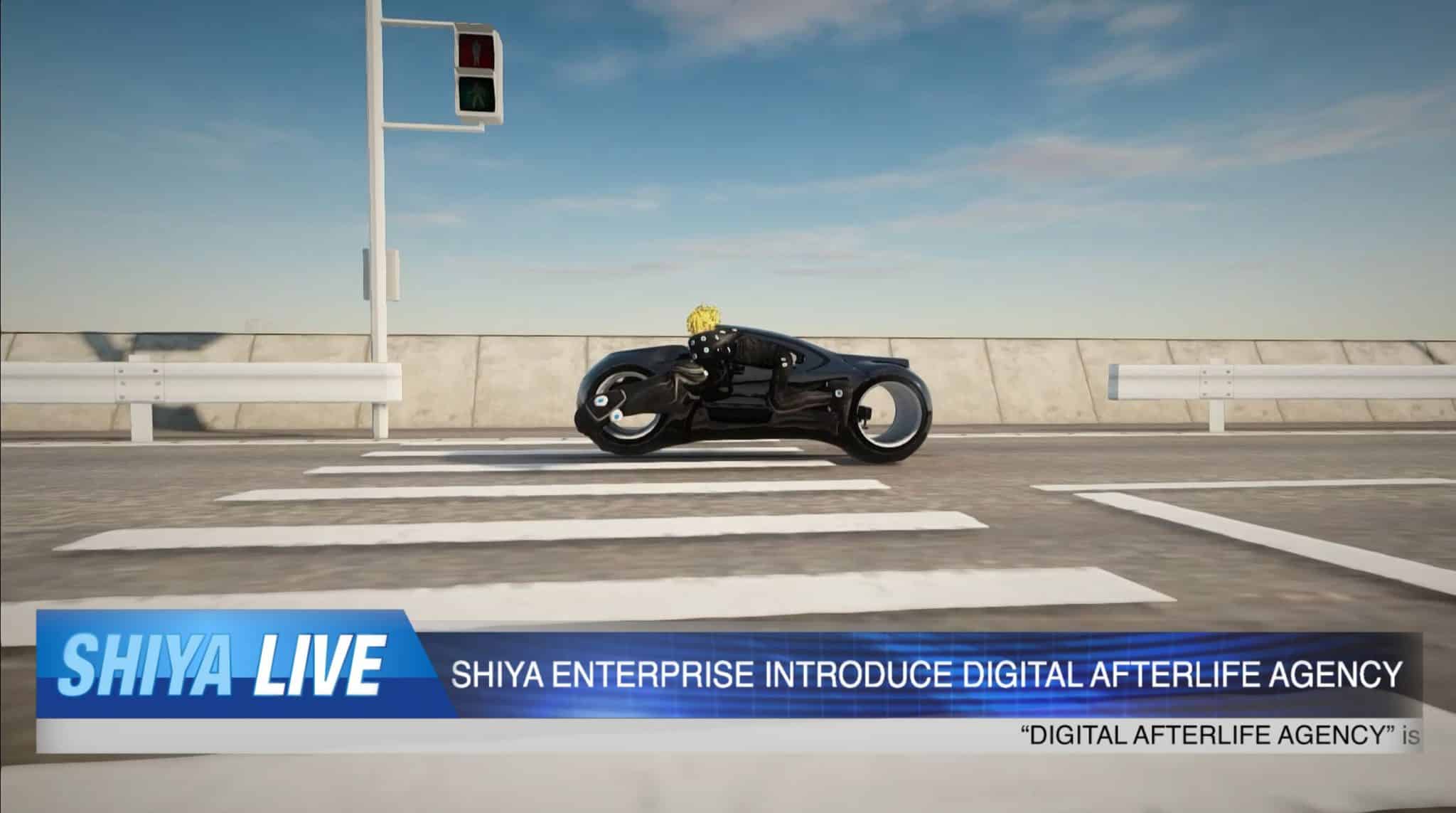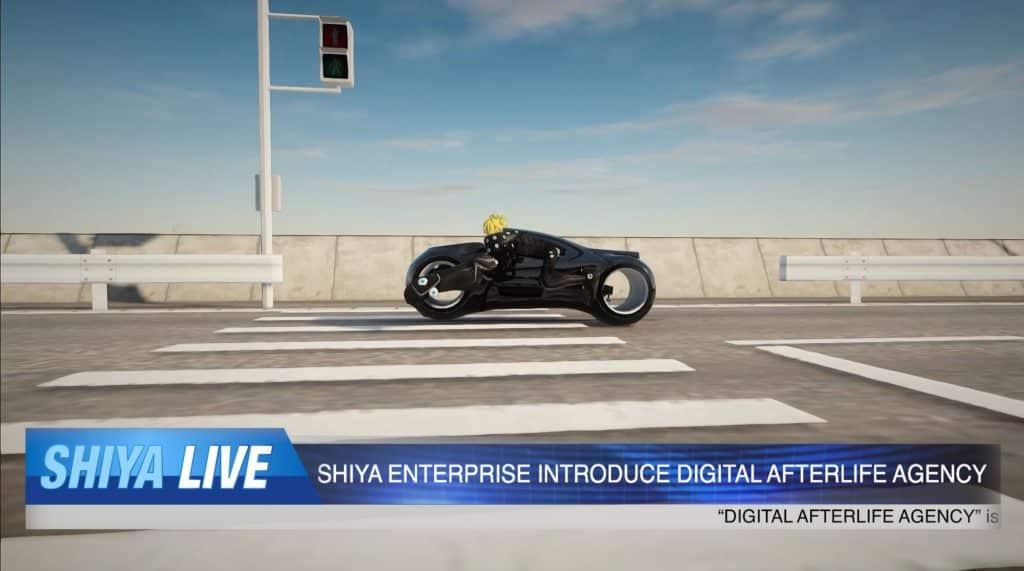 Earlier I asked about your thoughts on death. What are your thoughts on living? What meaning is there to living in a society if everything we do is just an output of various data?
꙳⸌☆⸍꙳ In my option, to live is to be like a missionary to deliver your faith and influence someone through your artwork with a message. ♰ So the spirit and the culture could pass on for eternity by other generations. In the end, those data will form a community and become a culture not only in a certain field. ⭒ ݂ …ꨄ︎
Can you also describe to us how the act of truly living is expressed perceptibly in this project? What elements would you suggest we look out for?
⭒*.✩.*⭒ Riding the wave of digital afterlife innovation, people scramble to "upgrade" their afterlife to Digital Afterlife Agency gradually losing control of their selves. My questions is what happens to all of this data, after you die?How it can take on a life of its own, and what it means to be digitally immortal? ૮꒰ˊᗜˋ꒱ა⏧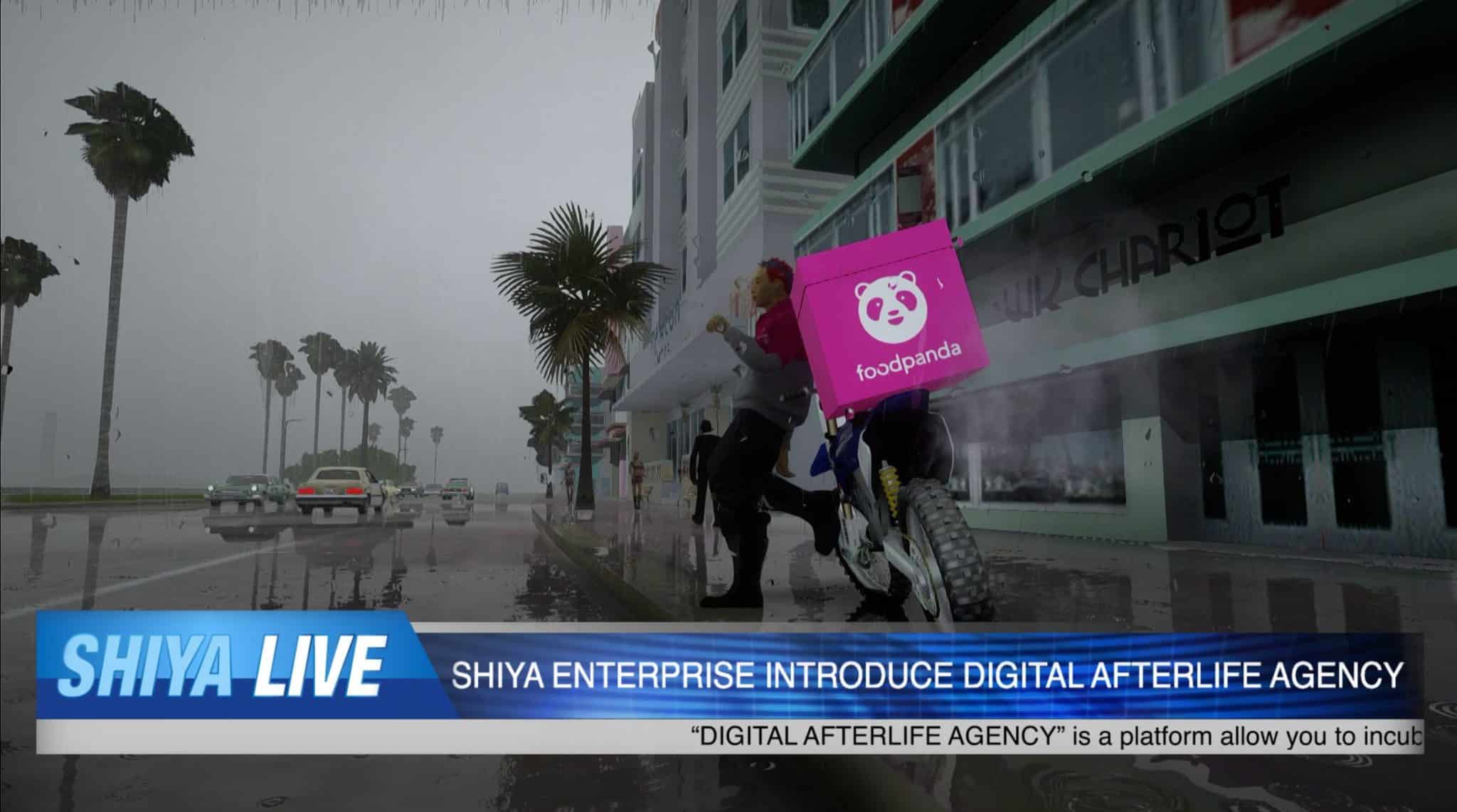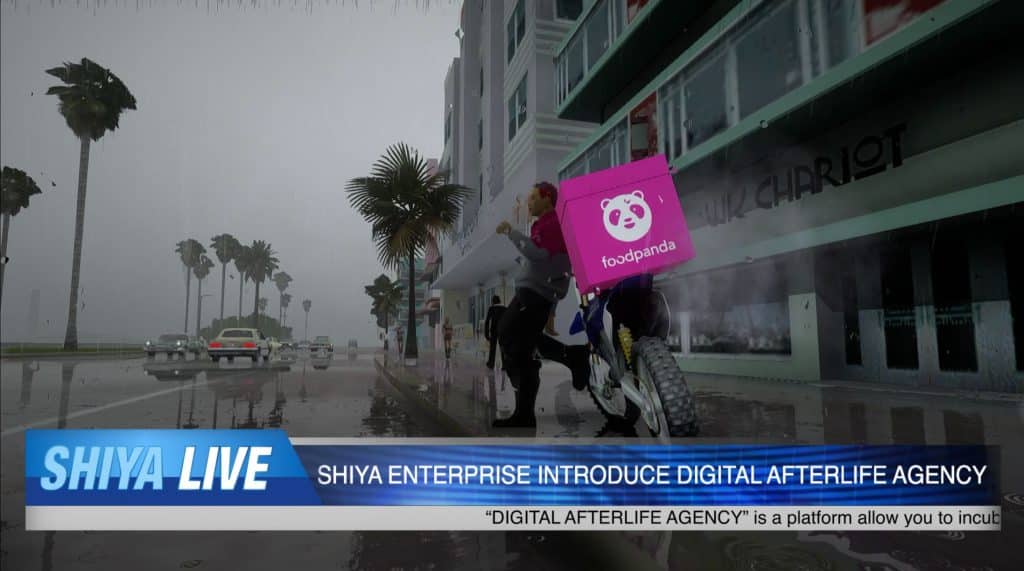 Website: www.yuen-hsieh.com