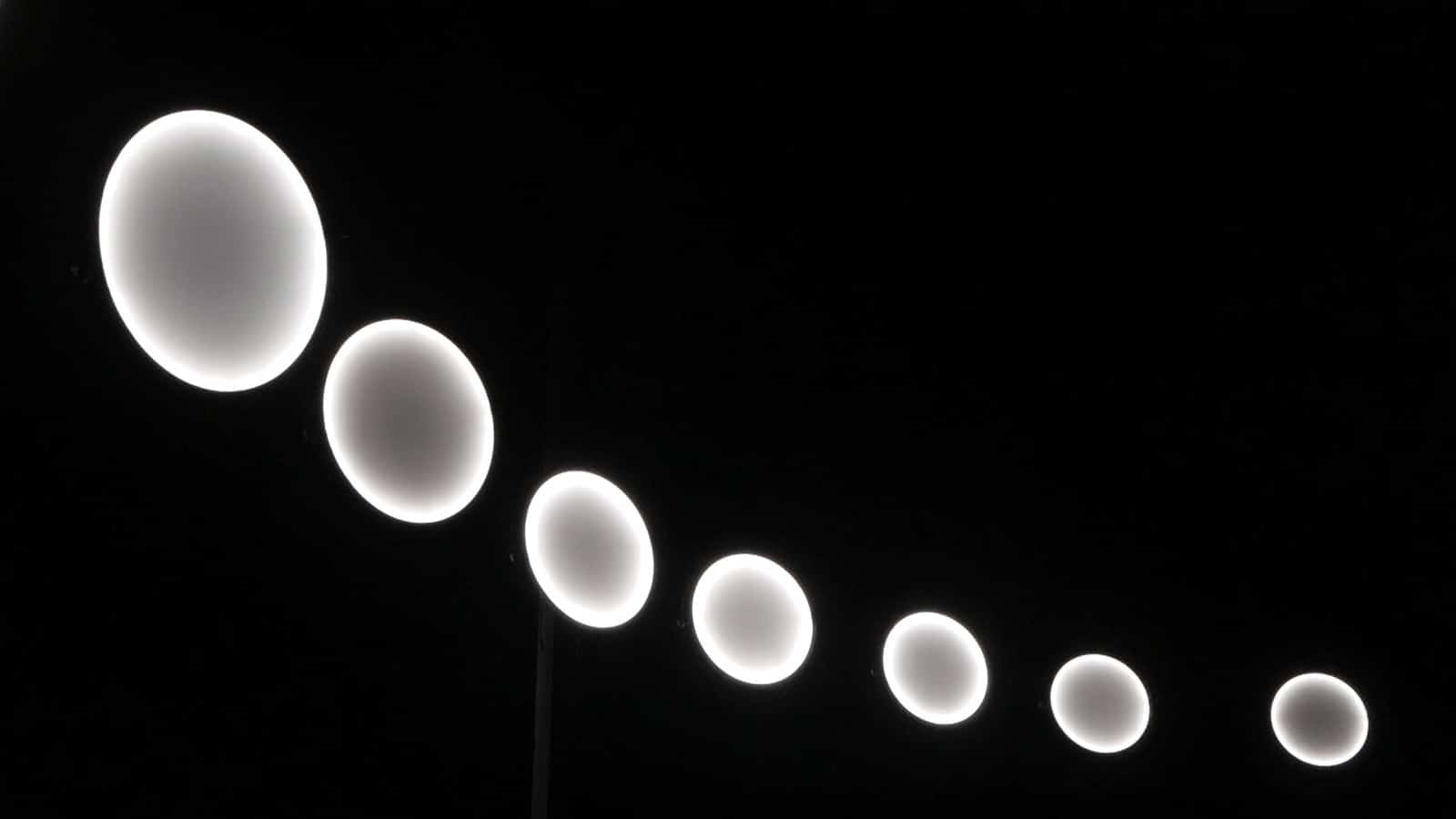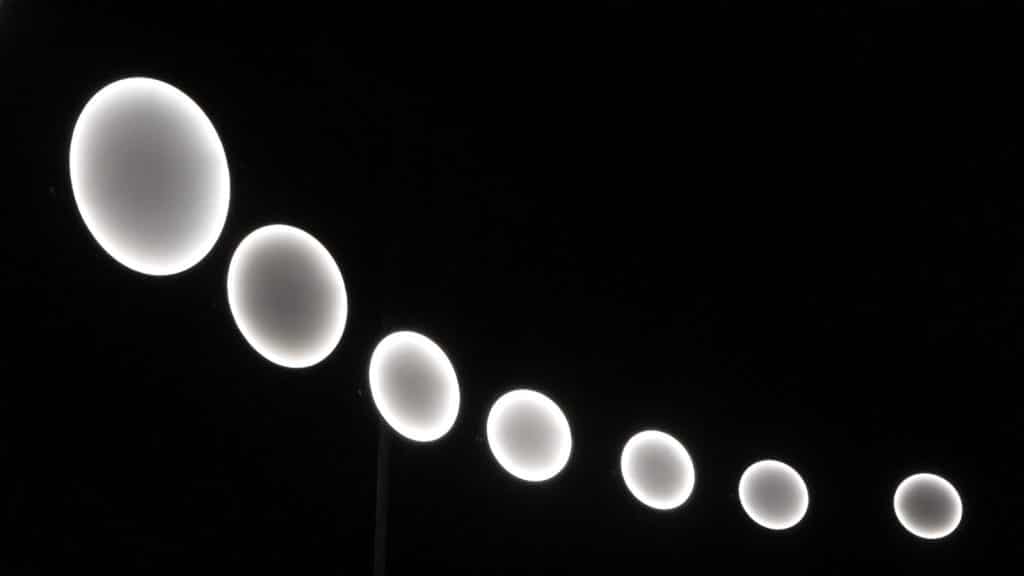 Text description provided by VOLNA: The kinetic light installation "Duel" takes inspiration from the idea that conflict can act as a driving force. The concept of duality finds expression in the installation's achromatic colour scheme, as well as in its construction and form. The installation's main elements are 16 discs, all nearly flat and each with two opposite sides: one dark and one light.
The opposites are in a constant state of "duelling" with each other, and all their attempts to reach one another instead result in continuous three-dimensional rotation. One recognises in this movement the characteristic twists and turns of a coin that has been tossed into the air.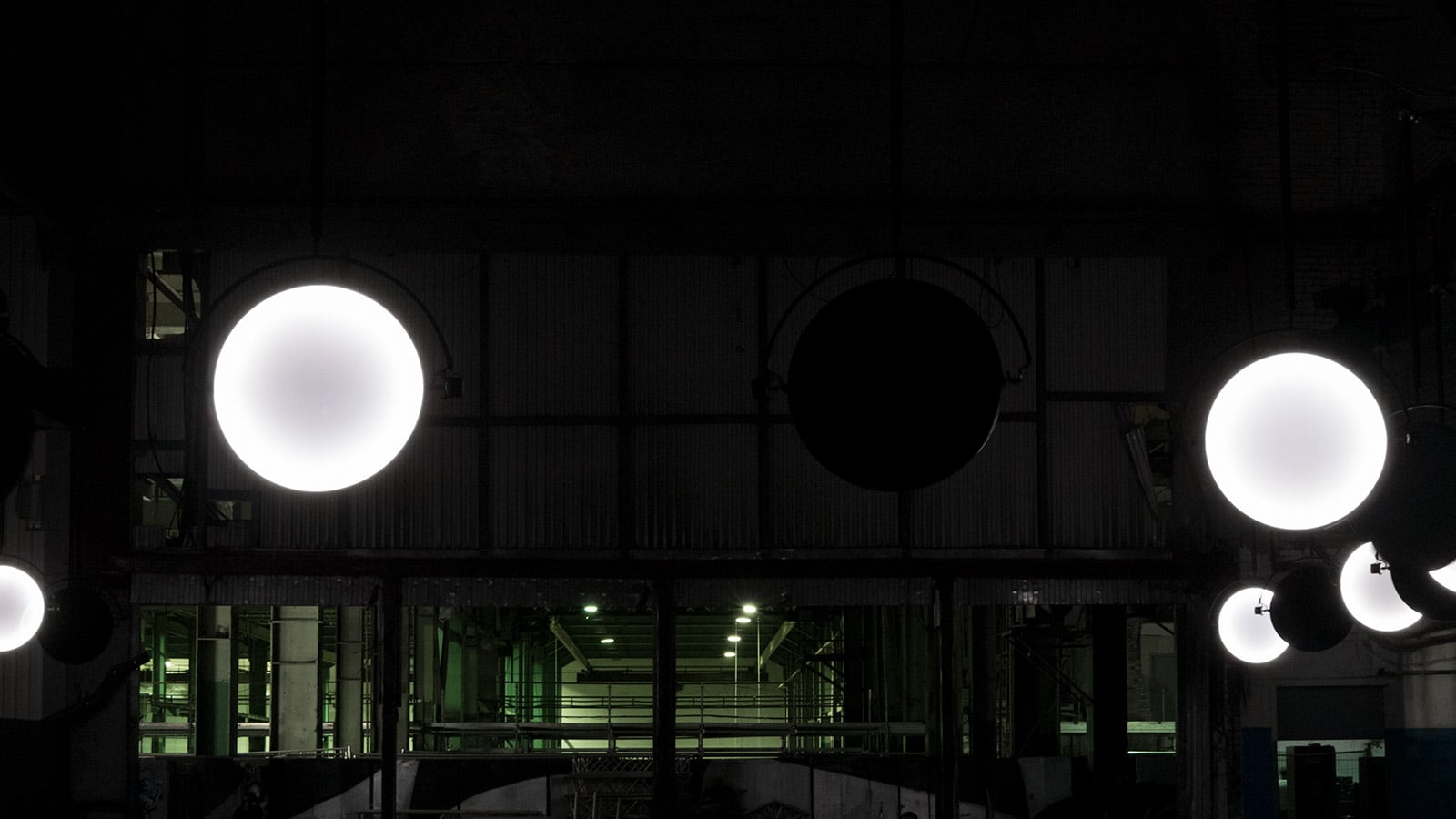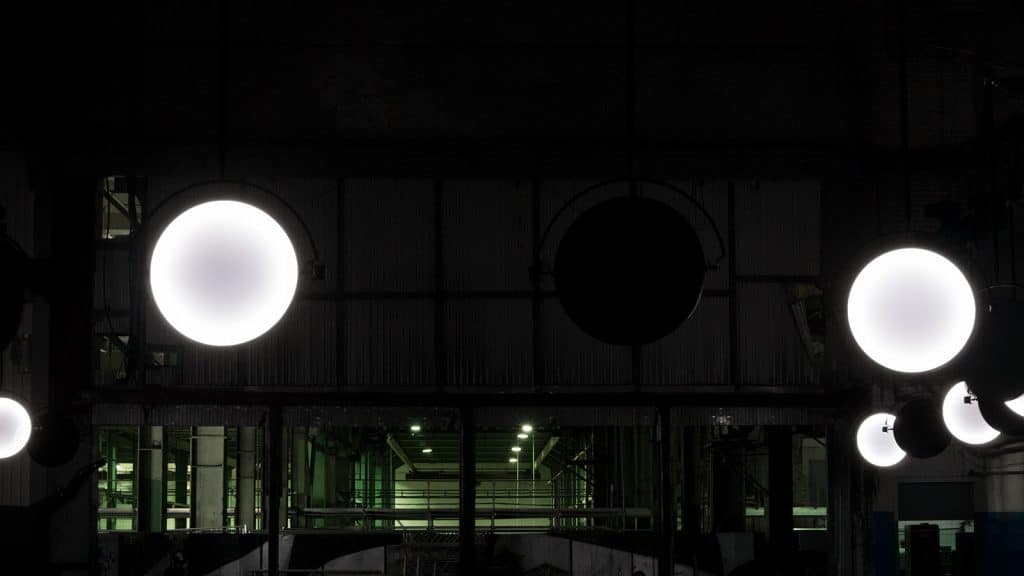 The die has been cast, but the contest has not been decided yet. The discs' movement through the air creates choreographed scenes with lights and shadows moving across space – the byproduct of a confrontation between two opposite and yet interconnected principles.
The installation was first presented on July 27-28, 2019 at the Present Perfect Festival in St. Petersburg in a separate space in the former factory. 16 motorised light elements were fixed to a 30-meter-long structure assembled in the form of a parabola and then driven in a smooth synchronous movement by custom created software.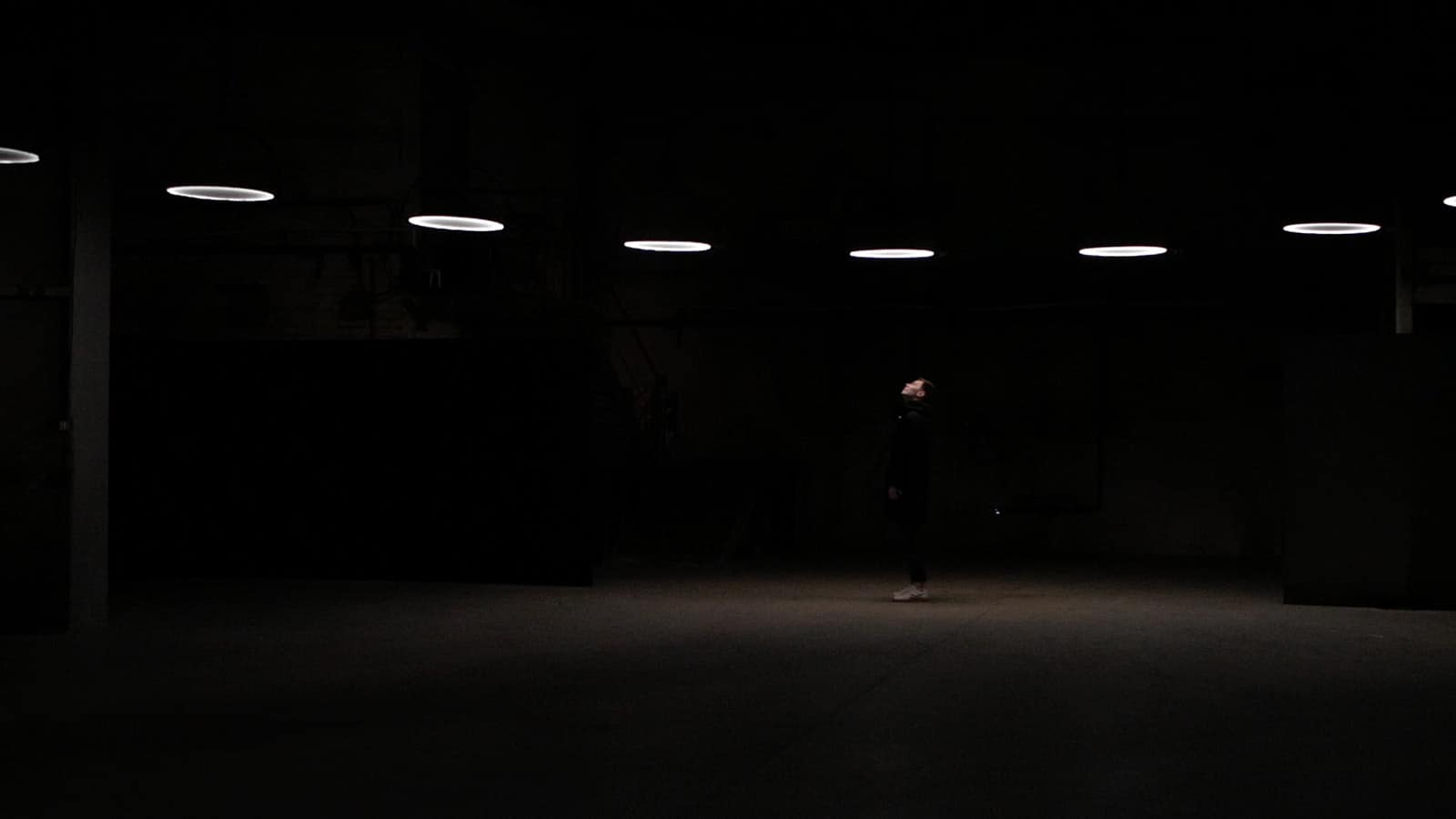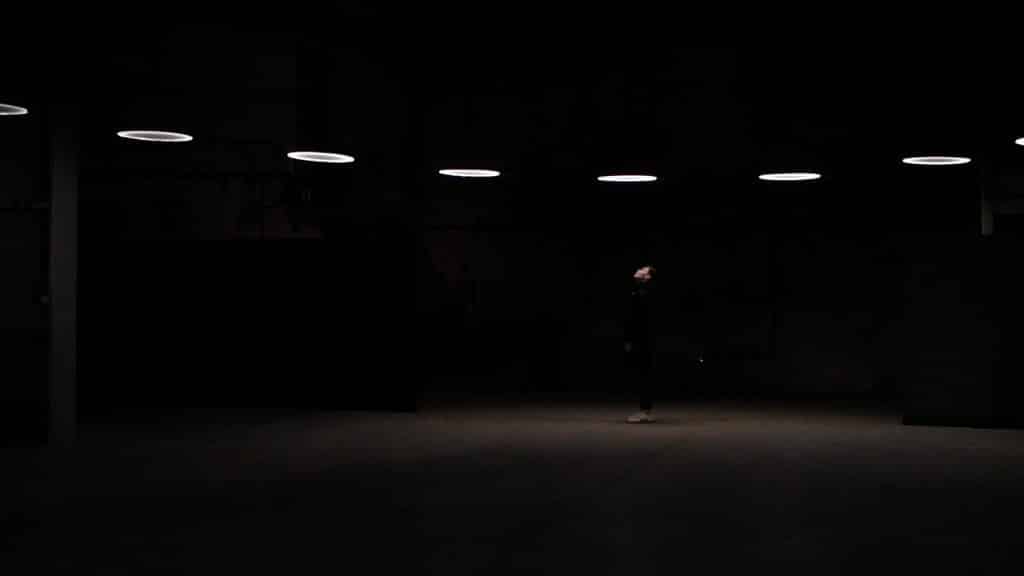 VOLNA is an artist collective from St. Petersburg, Russia focused on visual and light art. It consists of 6 creative individuals: Nikita Golyshev, Snezhana Vinogradova, Ekaterina Morzobitova, Aleksei Beliakov, Yana Cheklina and Dmitry Gavkaluk who are coming from different backgrounds in the fields of architecture, design, art and cultural studies. The cross-media approach and an extensive network of collaborators and enablers make it possible for VOLNA to competently create extraordinary projects.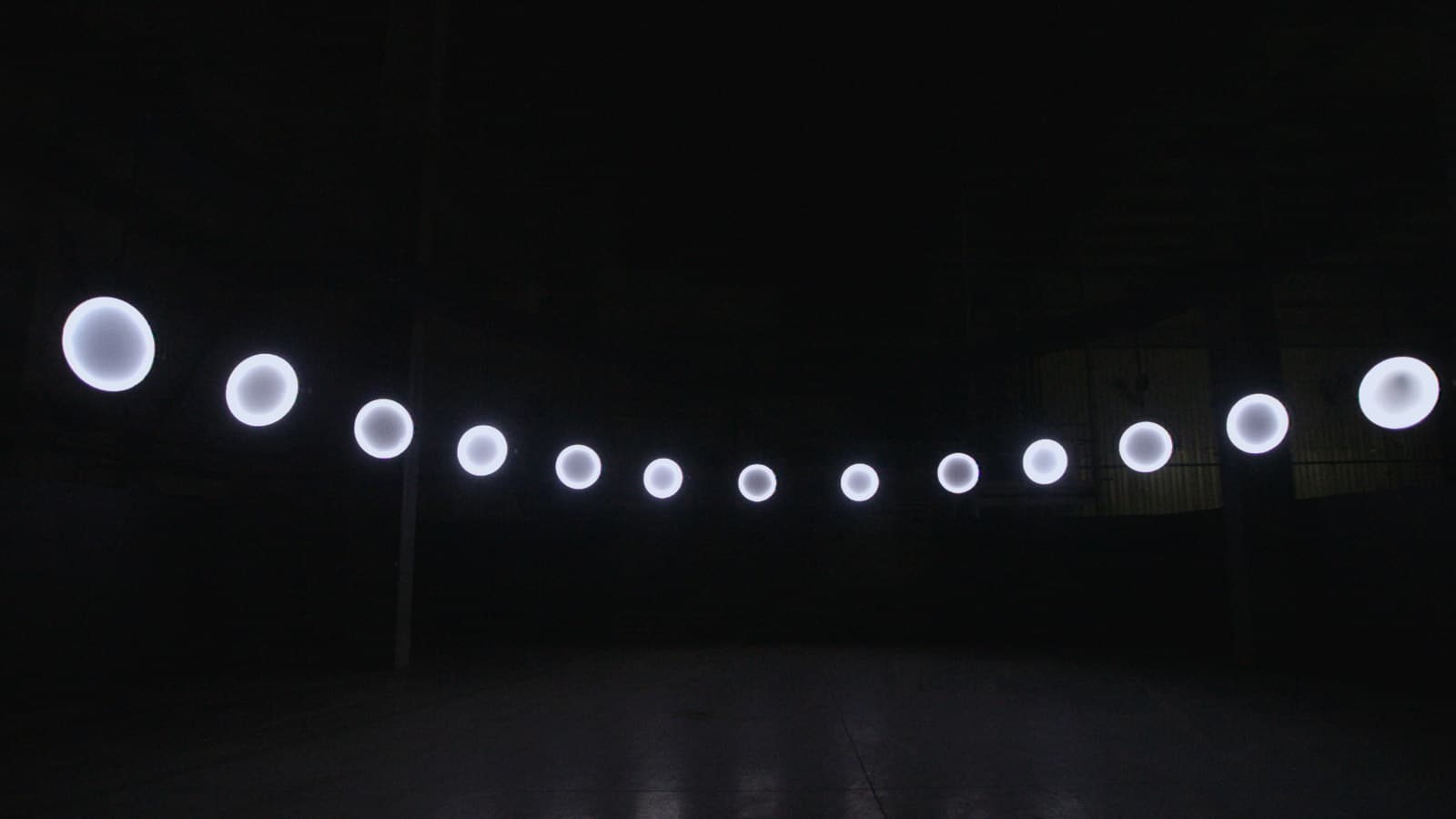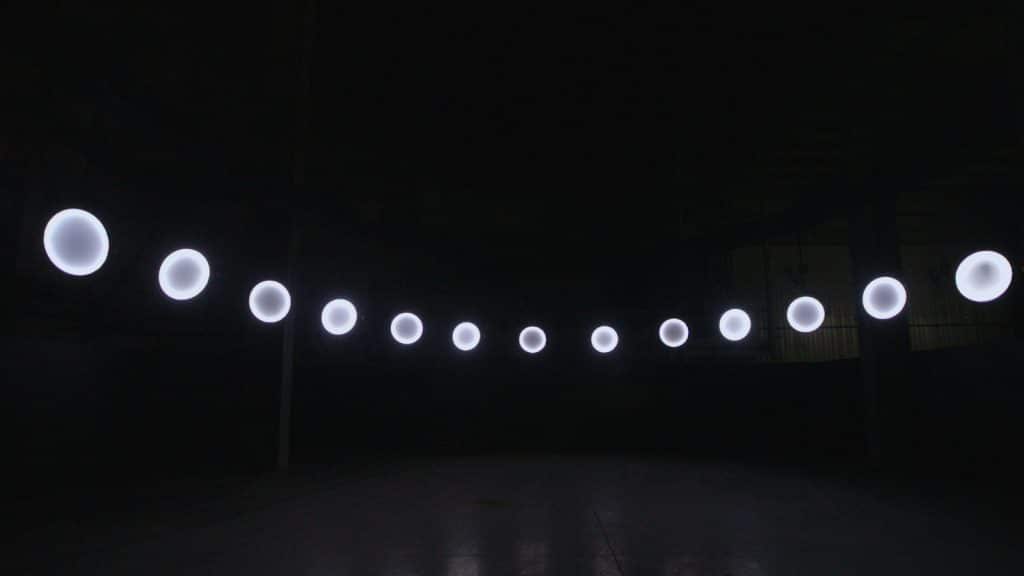 VOLNA places a priority on minimalistic shapes and clear, expressive animations in artistic practice, as well as in the real world on the site specifics incorporation and the very production cycle, beginning with concept development and visualisation and continuing throughout the work with materials, programming, packaging and documentation.
Since 2014, VOLNA has implemented a variety of projects traversing the fields of light and installation art, scenography and rave architecture, animation, video, and design, as well as comprehensive promo campaigns and presentation events for own projects.
INFORMATION
All images: VOLNA
For more information, visit the VOLNA website