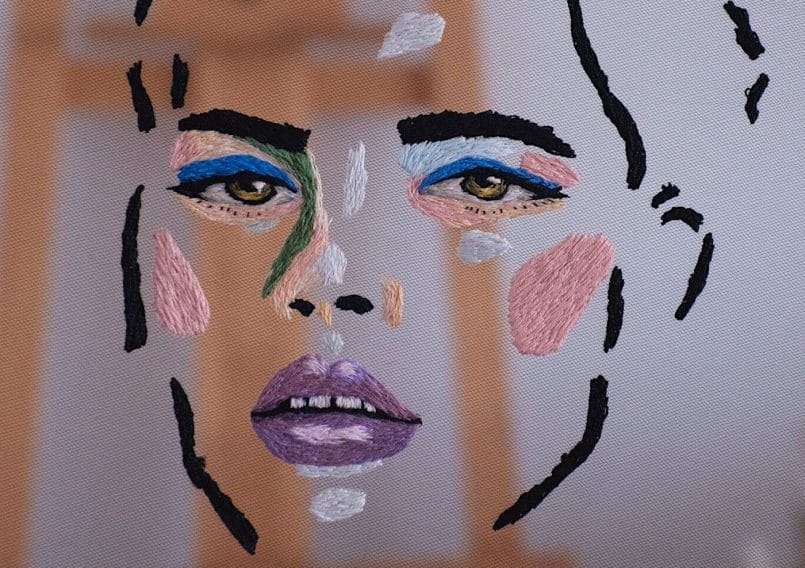 Elena Obando, a Costa Rican artist widely recognized as Saturno Rosa or Elo, explores various artistic mediums to express her creativity. Her diverse portfolio encompasses embroidery, oil pastel paintings, and handmade jewelry. However, it is her distinctive approach to embroidery that truly sets her apart, infusing this traditional craft with a contemporary twist.
Obando's artistic process begins with delicately drawn portraits using pastels on paper. These intricate compositions serve as the foundation for her embroidered artworks. By meticulously hand-stitching the portraits onto tulle, she skillfully captures the subtle nuances of human expression, transforming them into captivating pieces of art.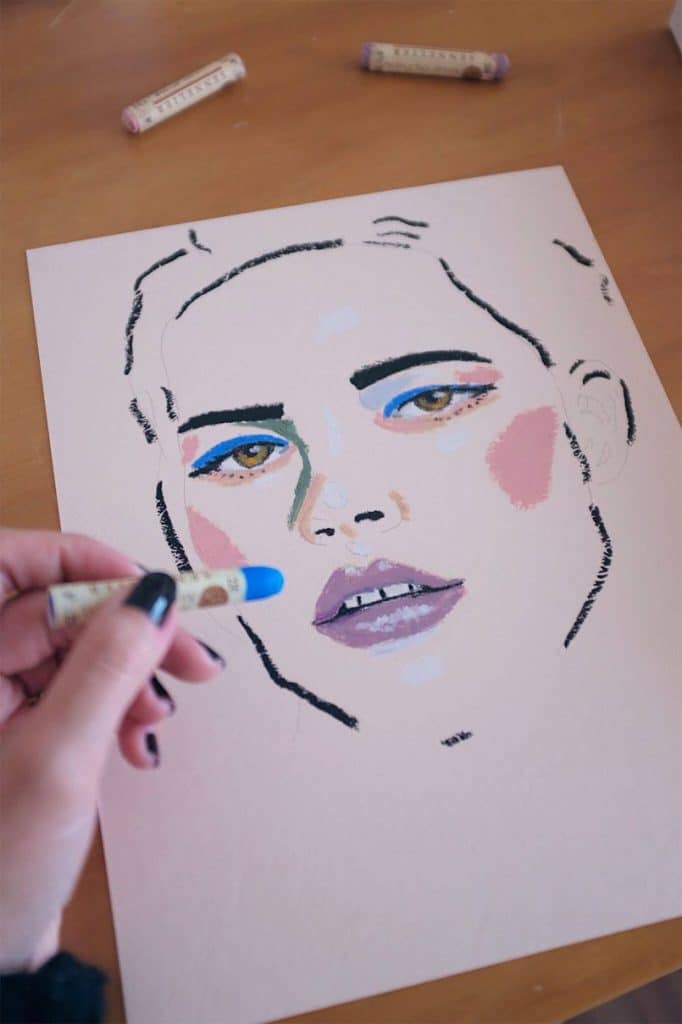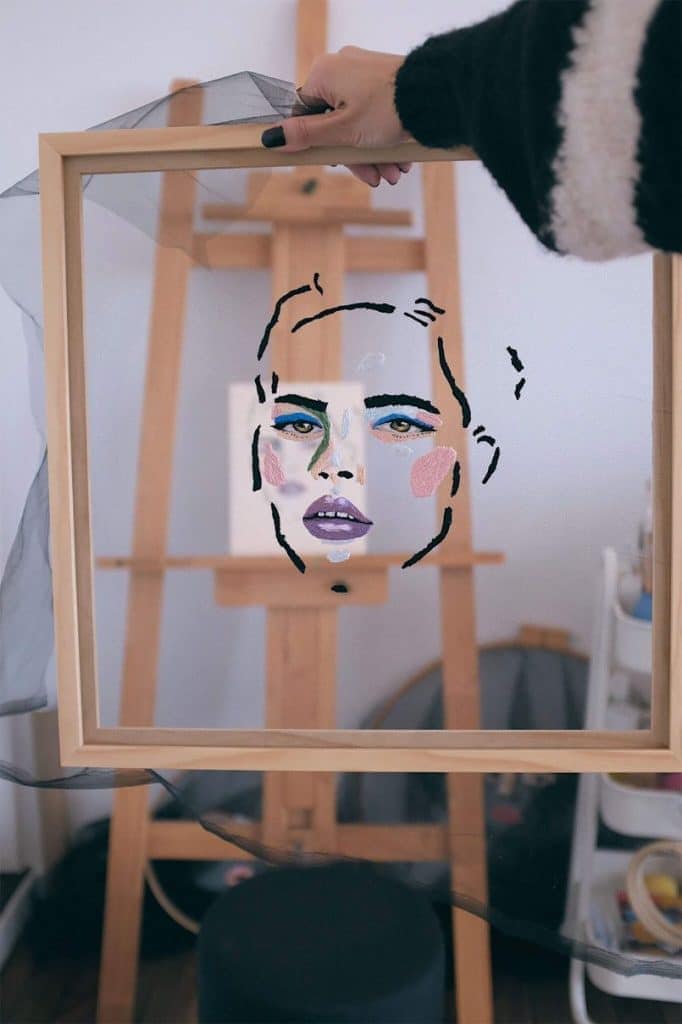 What distinguishes Obando's embroidery is her contemporary style, which pushes the boundaries of the traditional medium. She masterfully plays with scale, employing oversized wooden hoops as frames for her embroidered portraits. This bold choice creates a striking visual impact and adds an element of modernity to her artwork. Furthermore, Obando incorporates vibrant colors and clean, simple lines, lending a fresh and contemporary feel to her embroidered pieces.
Passionate about sharing her techniques and artistic journey, Elena Obando offers an insightful course on Domestika titled "Embroidered Portraits on Tulle." In this course, she generously imparts her knowledge and expertise, guiding students through the process of creating their own stunning embroidered artworks. Participants have the opportunity to learn Obando's unique approach, explore the interplay of traditional and contemporary elements, and develop their own distinct style within the realm of embroidered art.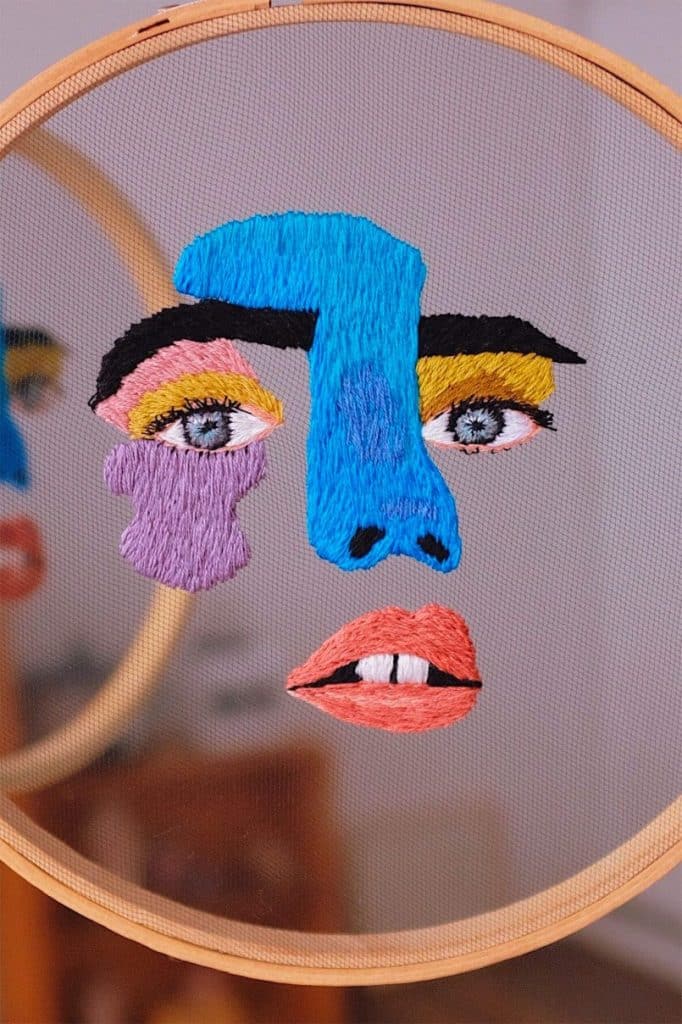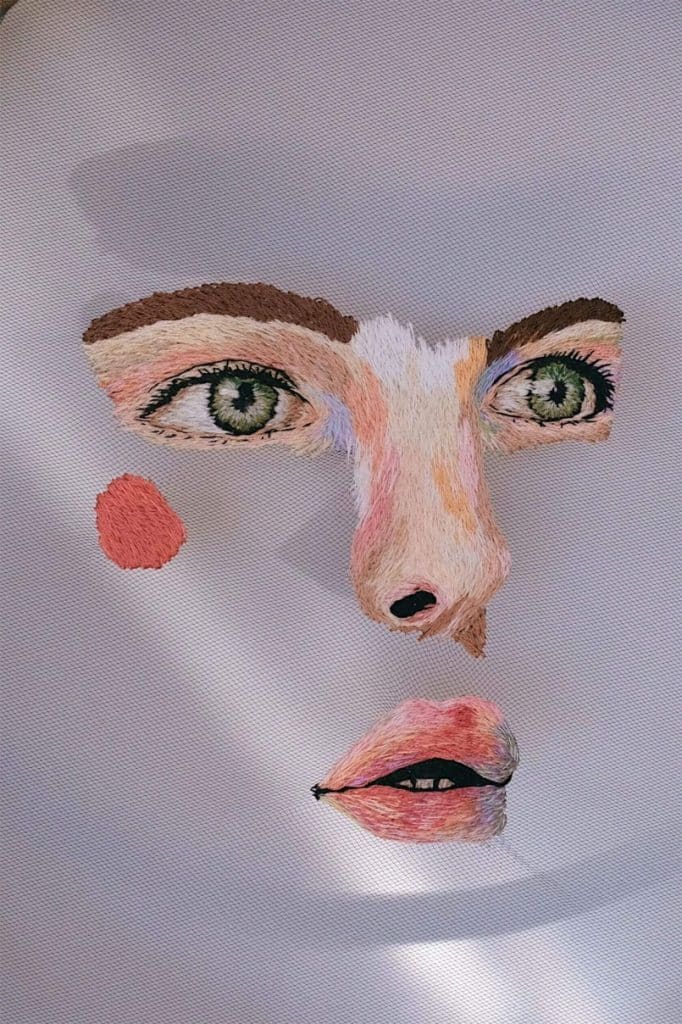 Saturno Rosa as she is affectionately known, exemplifies the fusion of tradition and innovation in the world of embroidery. Through her captivating artworks and dedicated instruction, she continues to inspire fellow artists and enthusiasts to explore the boundless possibilities of this timeless craft, embracing the beauty of contemporary expression.