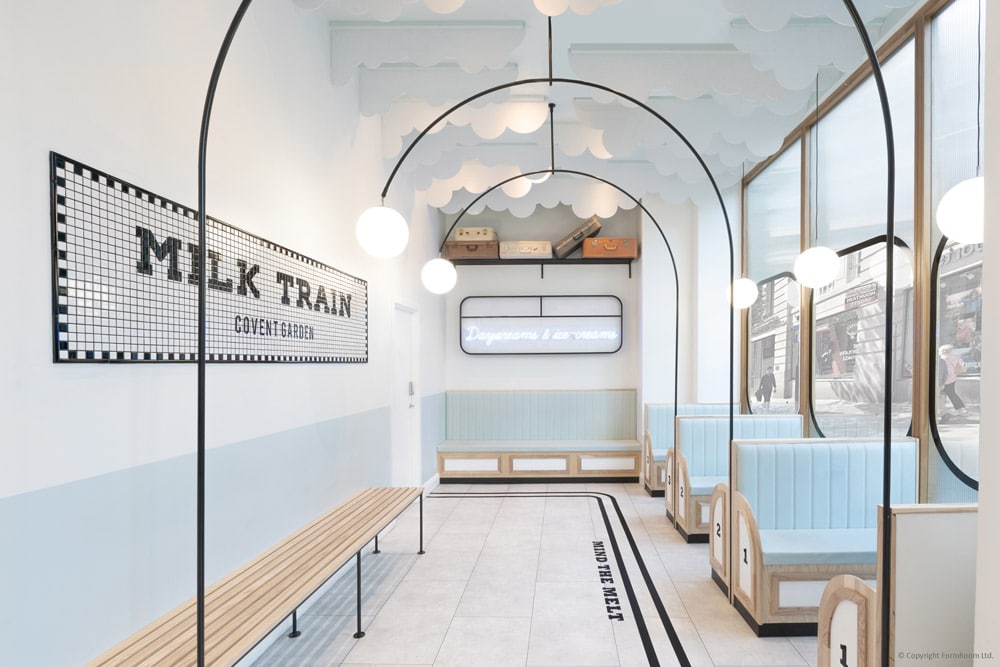 'Brand experience' is a phrase that the retail industry has been obsessed with for years now and commercial interior design agency, FormRoom has been at the forefront of designing spaces which will resonate with those consumers.
We're now seeing that same ethos being applied beyond retail and into any consumer‐led space; including food and beverage. This approach has been key to how FormRoom developed its most recent Milk Train concept. "It began with a deep‐dive into consumer insight including profiling, competitor research, and trend analysis. With the return of physical spaces and the rise of the experience economy, we wanted to leverage Milk Trains healthy social following and offer their loyal audience a physical experience, complete with Instagrammable moments," the Shoreditch design agency said.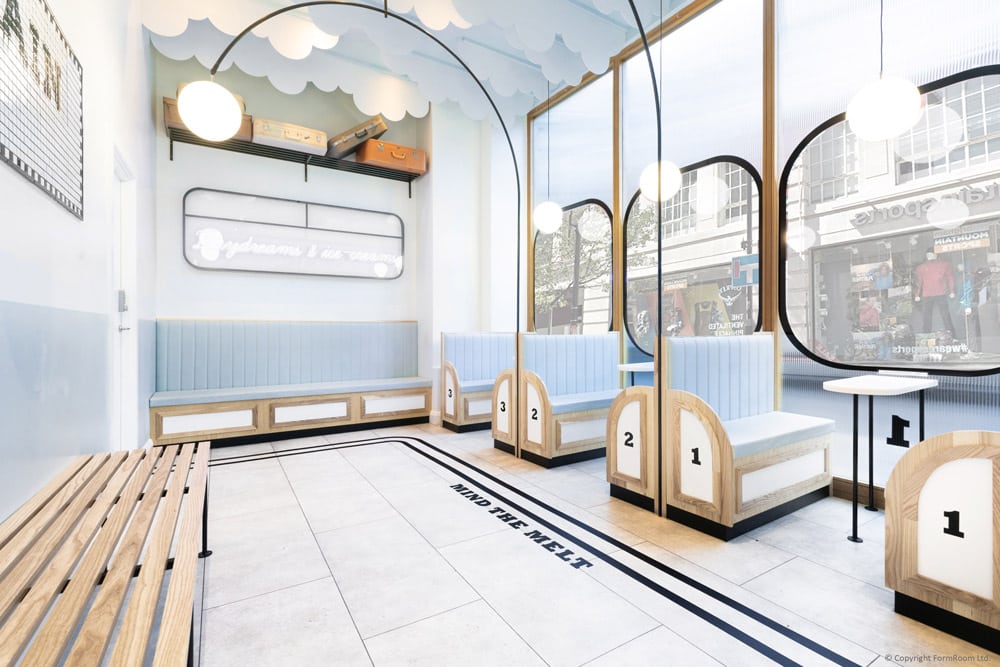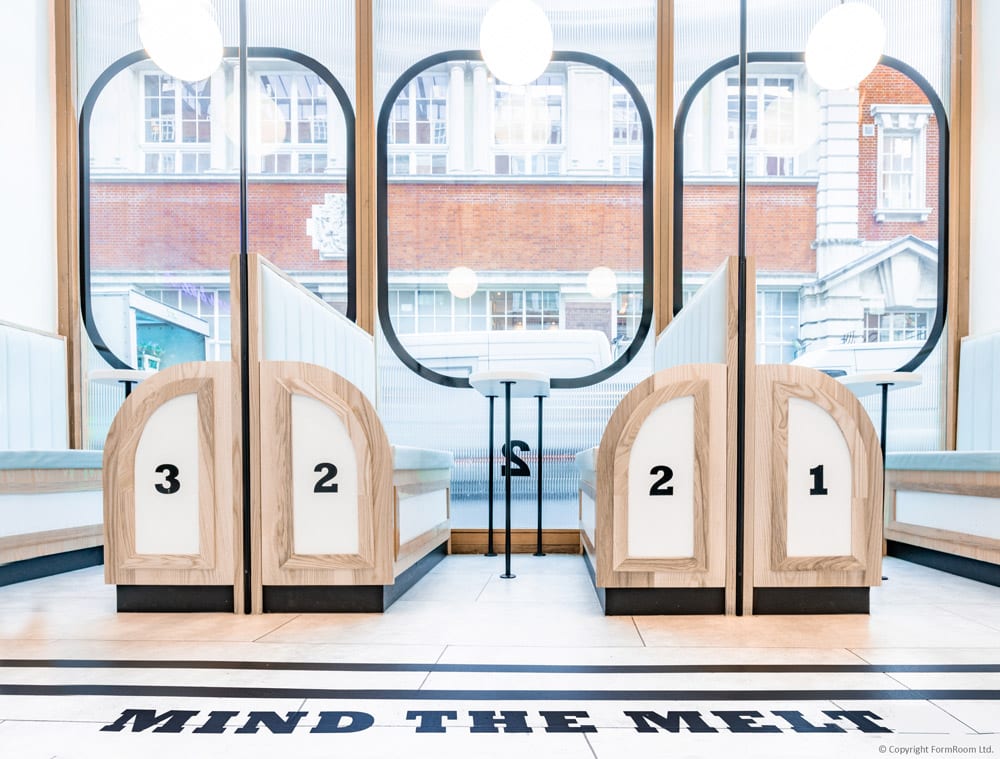 "From that, we created a set of visual and emotional brand codes which the design can grow from." So besides what is undoubtedly a beautiful space, it will go beyond aesthetics and promote a stronger sense of 'brand love' to a notoriously experience loving demographic – Instagram foodie influencers.
This trend also reflects the broader industry move around "omni‐channel" retailing, where brands provide a seamless experience across all touch‐points, whether online or physical spaces. Instagram‐worthy interiors: customer driven brand stories Instagram and social sharing were undeniably a focus and FormRoom looked to specific key accounts within the marketplace to inspire some of the design choices.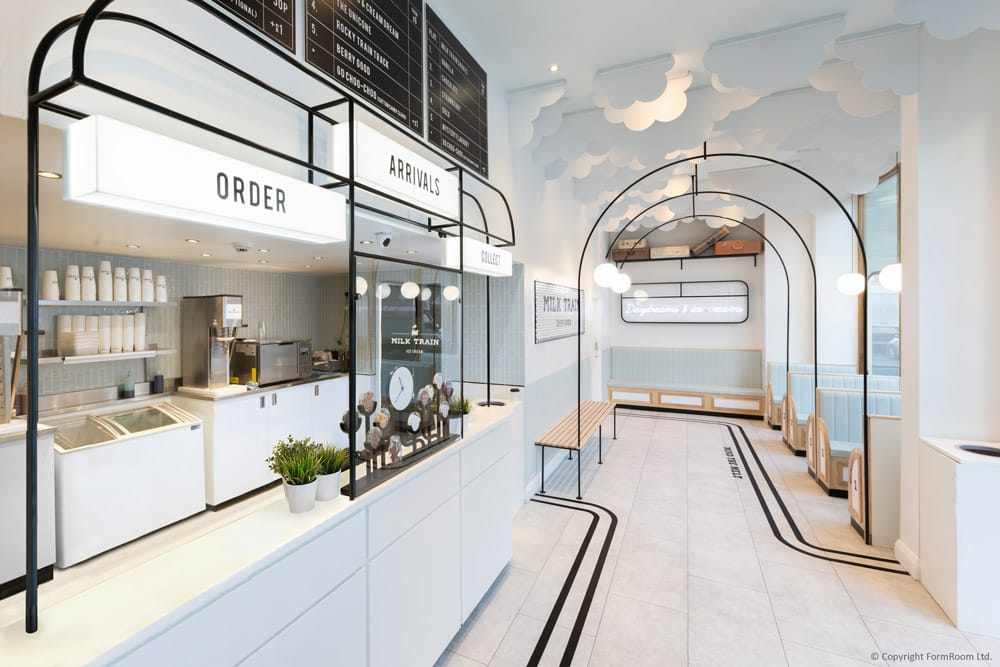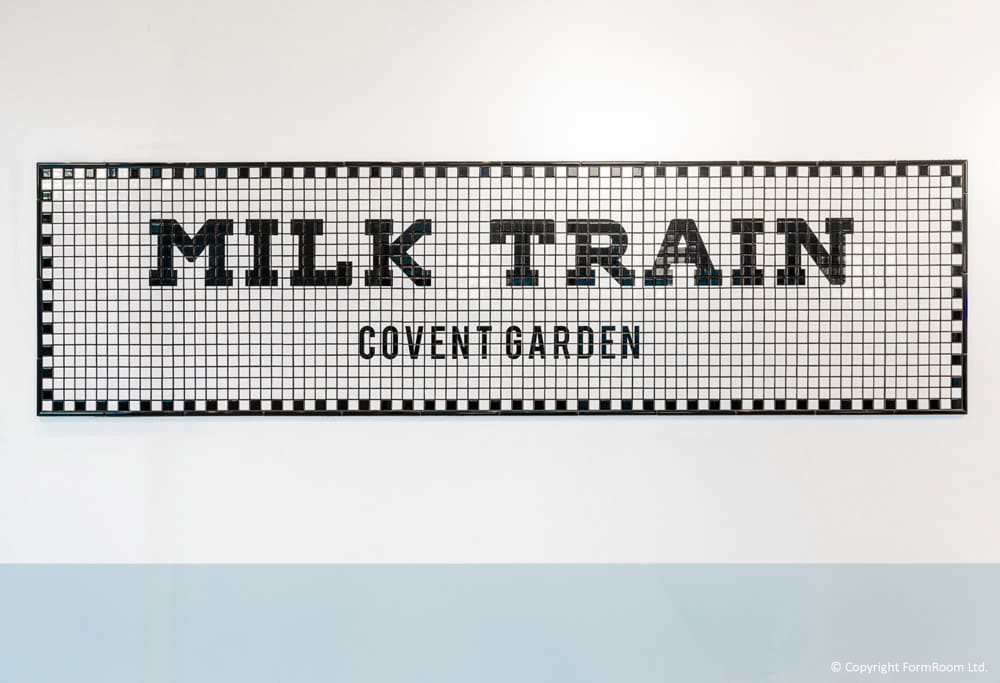 Accounts with huge followers and trend impact including @ihavethisthingwithfloors and @accidentilywesanderson provide a springboard to launch the brand ironically back into the digital space, more popular than ever with their online fan base having devoted serious time and energy into giving them an engaging bricks and mortar environment.
Interior design inspiration: Art Deco in traditional train stations Social sharing aside, FormRoom's design team took various cues from a more traditional Art Deco aesthetic but looked at it specifically from a Milk Train angle. The quickest way to establish a strong brand identity is naturally to take what consumers already know and love but subvert it to both fit your new brand purpose and provide a fresh perspective.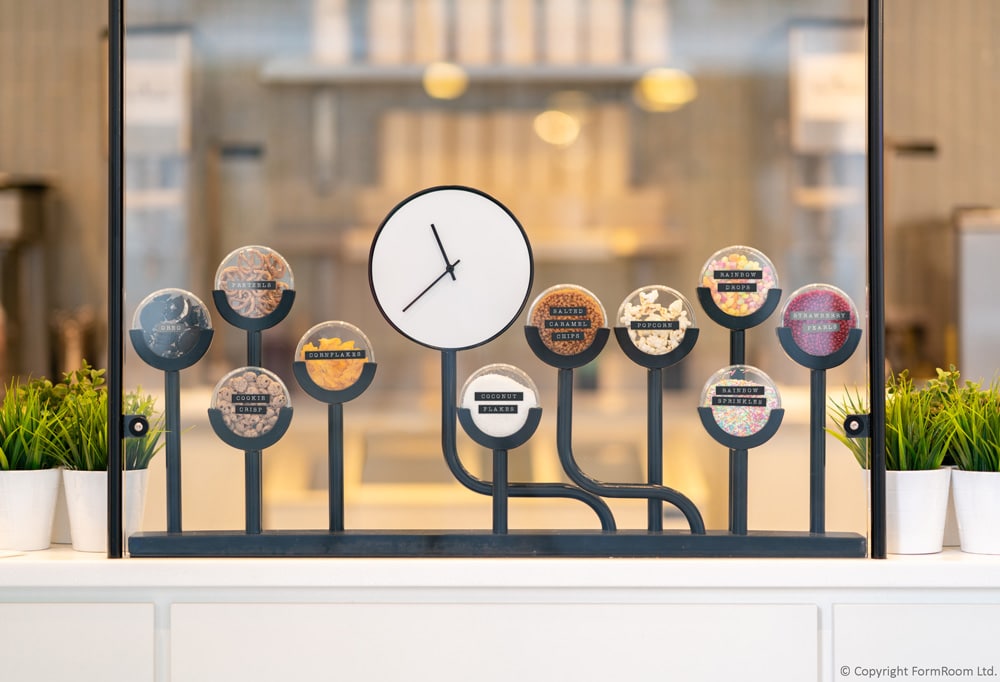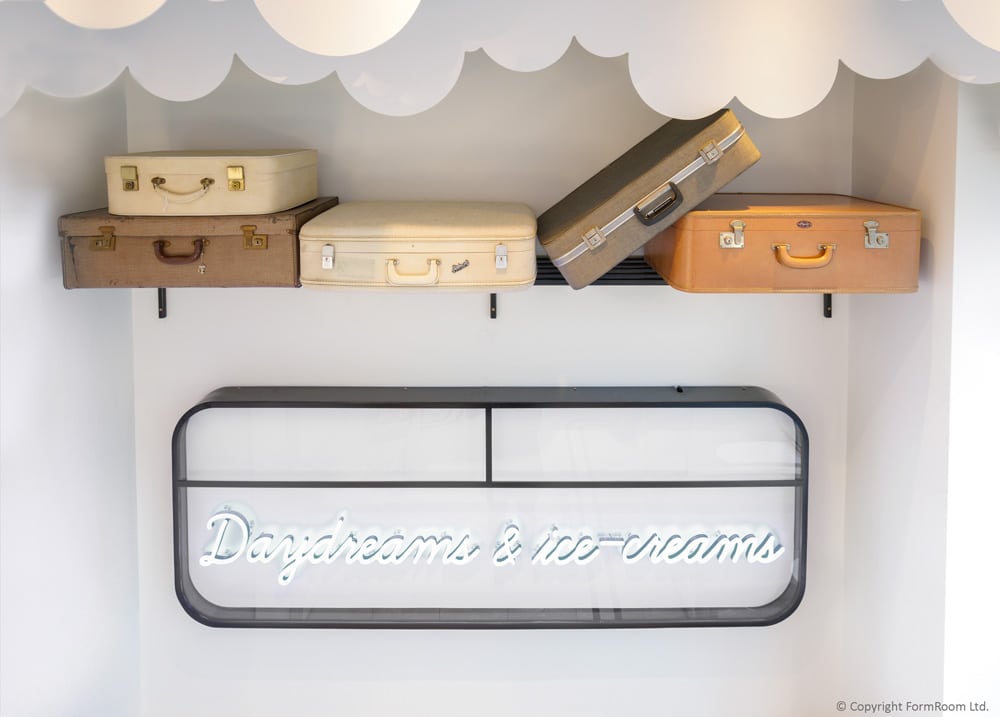 "When creating any design blueprint, we believe that the beauty lies within the smaller details", the studio explained. "Aspects which might be overlooked on your first visit but perhaps on your second, third or twelfth encounter provide a moment of deeper discovery which, in turn, deepens your relationship with the brand as a devoted fan."
Looking at the Milk Train design, this can be seen through playful messaging 'Mind the Melt' alongside subtle nods to steam trains and station platforms in signage and surfaces. Similar to a retail environment, the space is designed to be adaptable to seasons and trends, again to encourage repeat visits and extra 'shares', from Valentine's Day to Chinese New Year. It's this approach to hospitality design, borrowing the best elements from successful retail design, which will allow Milk Train to stand out and sustain their customer's love in a hugely competitive environment; be that online or IRL.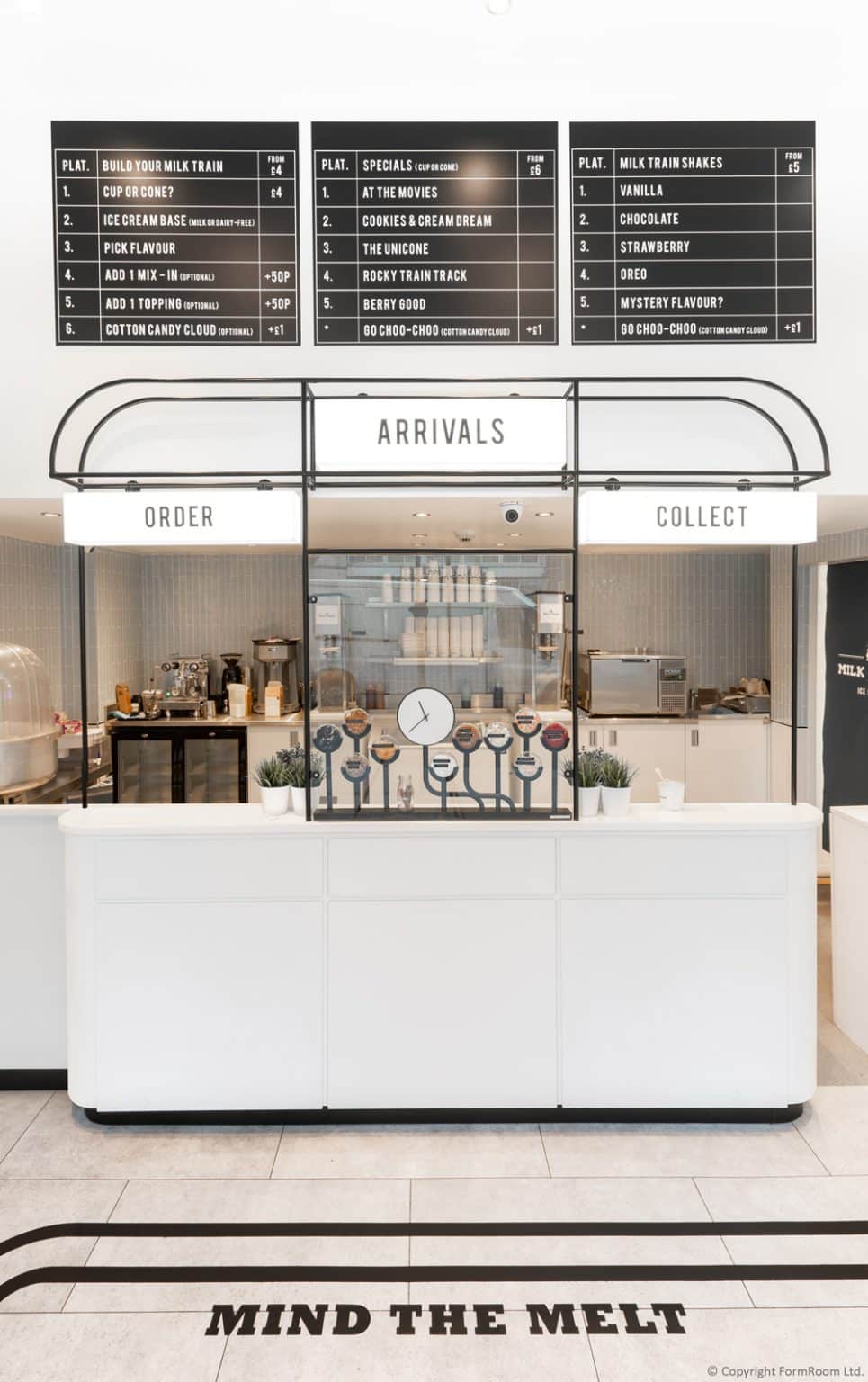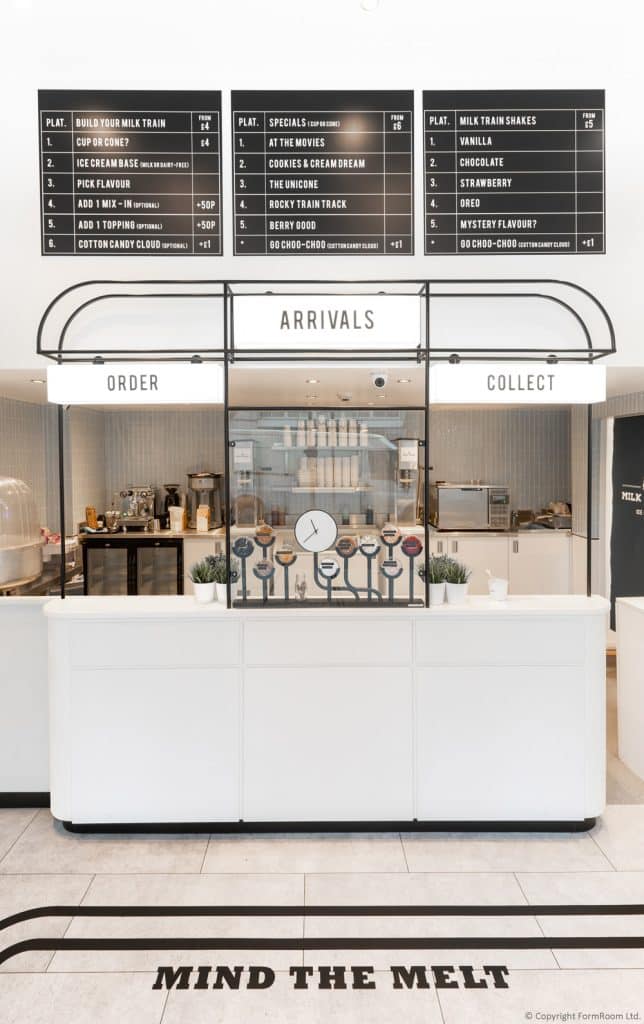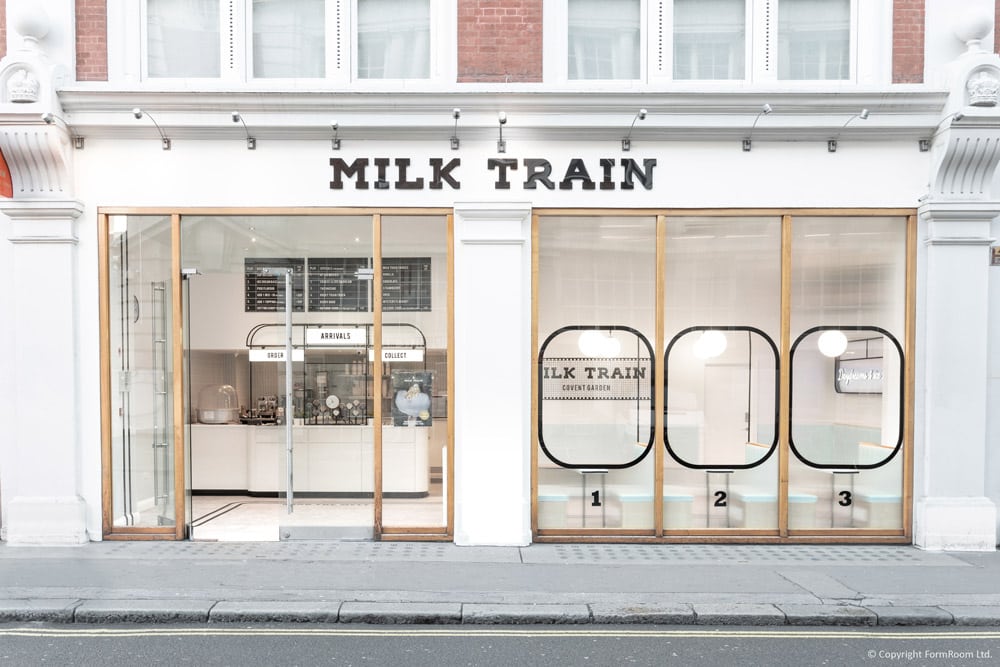 INFORMATION
Photography by Paul Lewis with courtesy of FormRoom