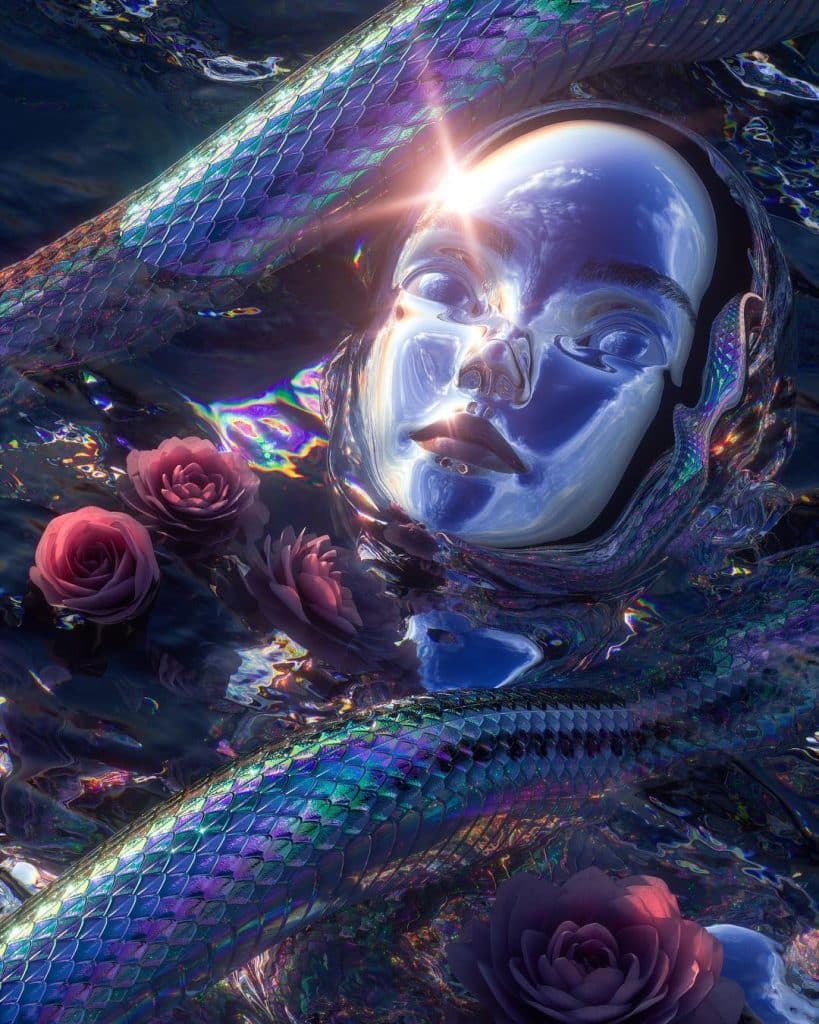 FVCKRENDER strews together a futuristic wasteland appearing like a chrome mirage of an opulent caliber. The lustrous aesthetic metamorphoses into a wide range of forms and dispositions. No one single image is the same and each one seems to embody their very own artistic abyss. If splendid crystals, shiny chains, and lucid figures tickle your fancy, FVCKRENDER presents vastly impressive imagery catering to this particular stylized facade.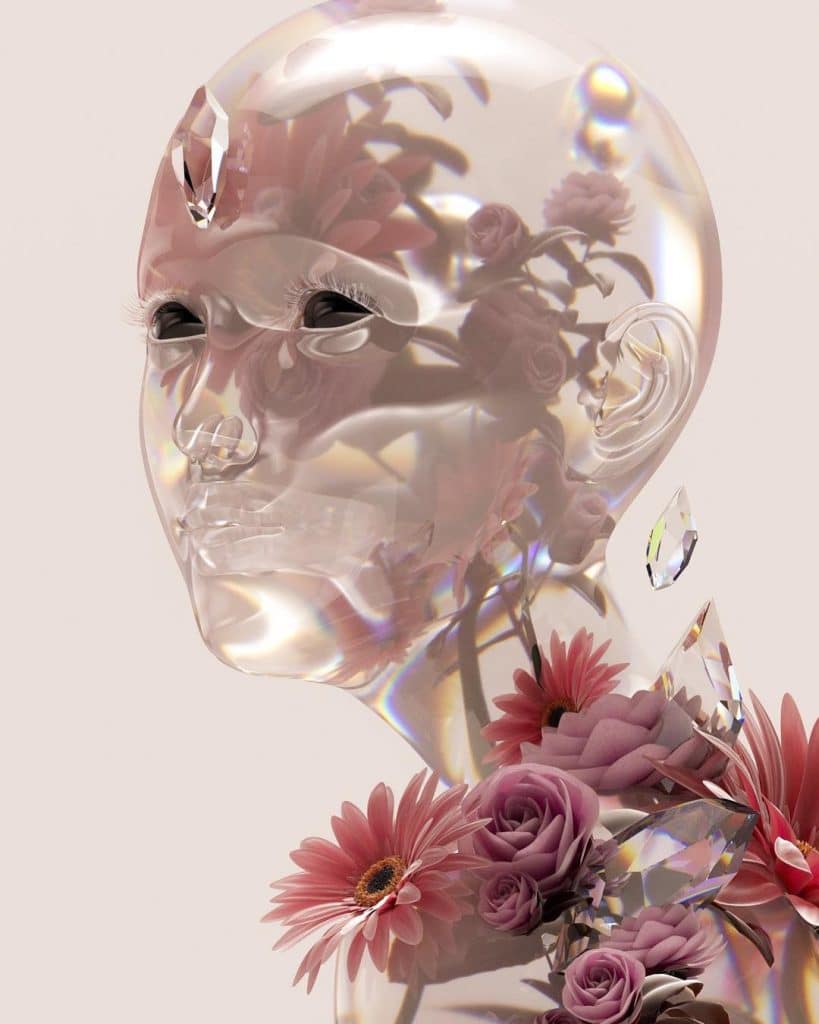 Strata of radiant detail flourish for the beholding eye, a truly remarkable characteristic of the digital artist. Indeed, he taught himself the way around crafting ornate digital art. The Montreal visualist possesses imaginative inclinations that allow him to indulge in an endless stream of conceptualizations. From his own developed electronic hyperspace, one can find themselves in a visionary landscape that can sometimes be indicative of the environmental context in which humans may eventually dwell. The slickness just drips off each work in a ritzy way.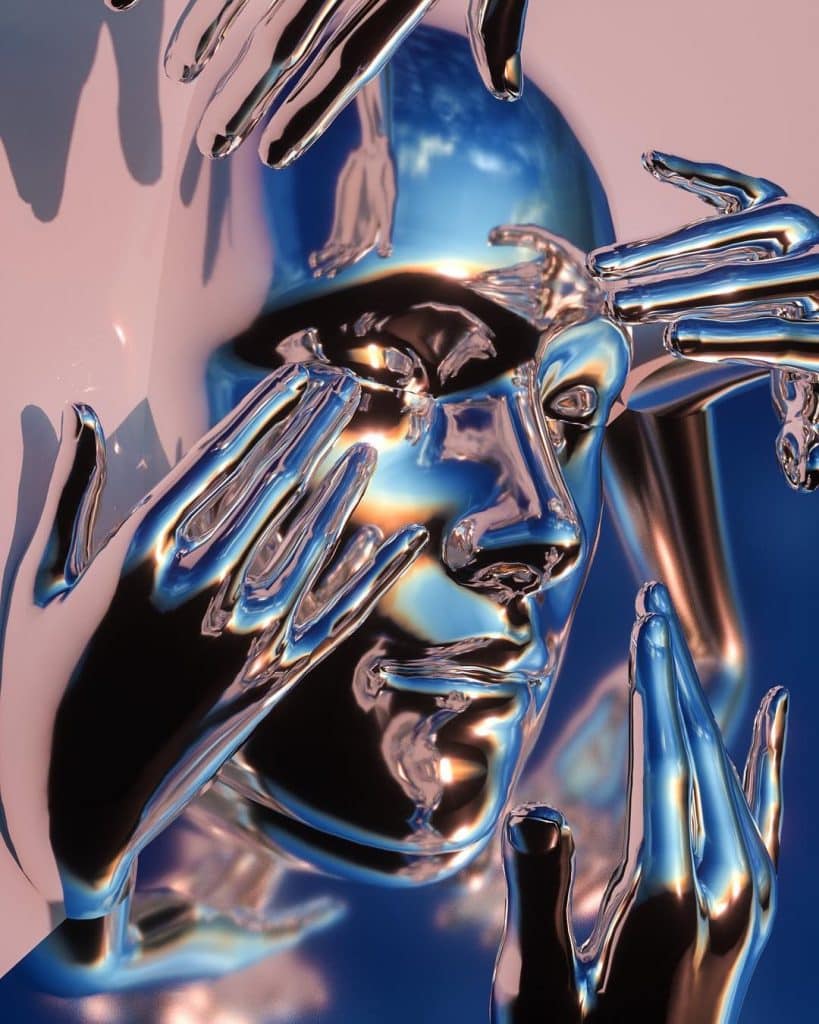 FVCKRENDER's galactic flair merits profound praise for manifesting unique ideas with the use of carefully rendered elements. Geometry is a strength of this body of art, with its keenness for an exalted elegance and approach. At its core, a meticulous beauty resides and FVCKRENDER never fails to excite viewers with fresh imagery.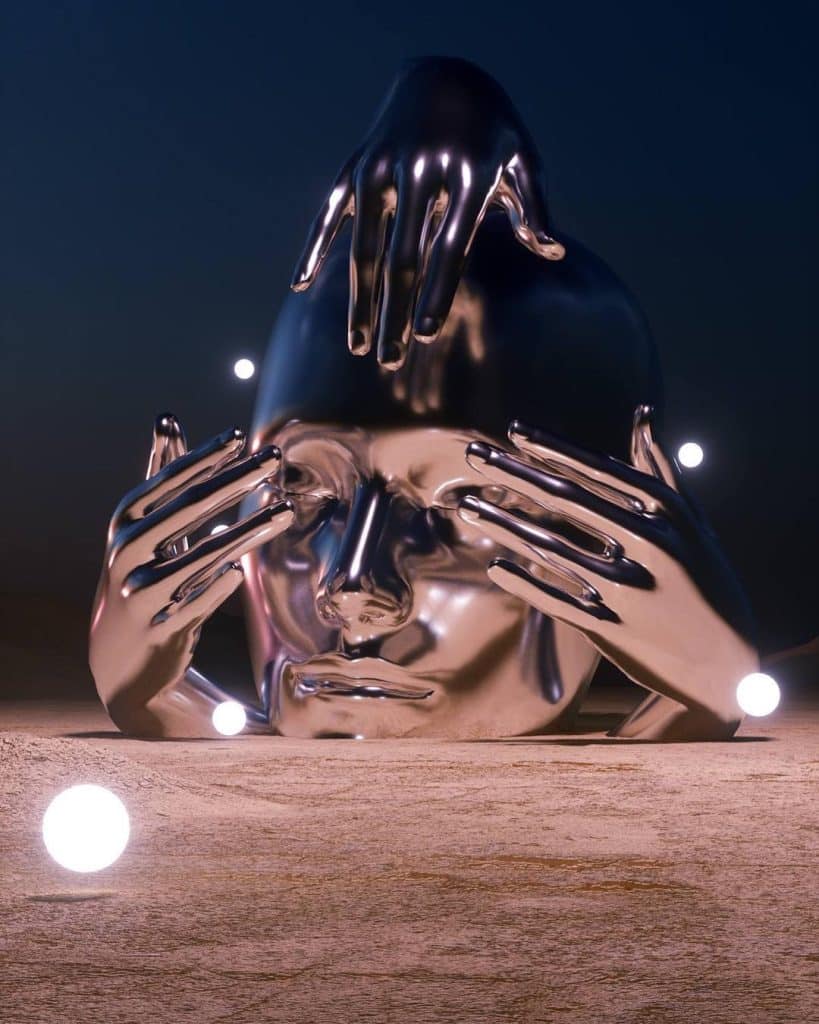 INFORMATION
For more information, visit the FVCKRENDER website