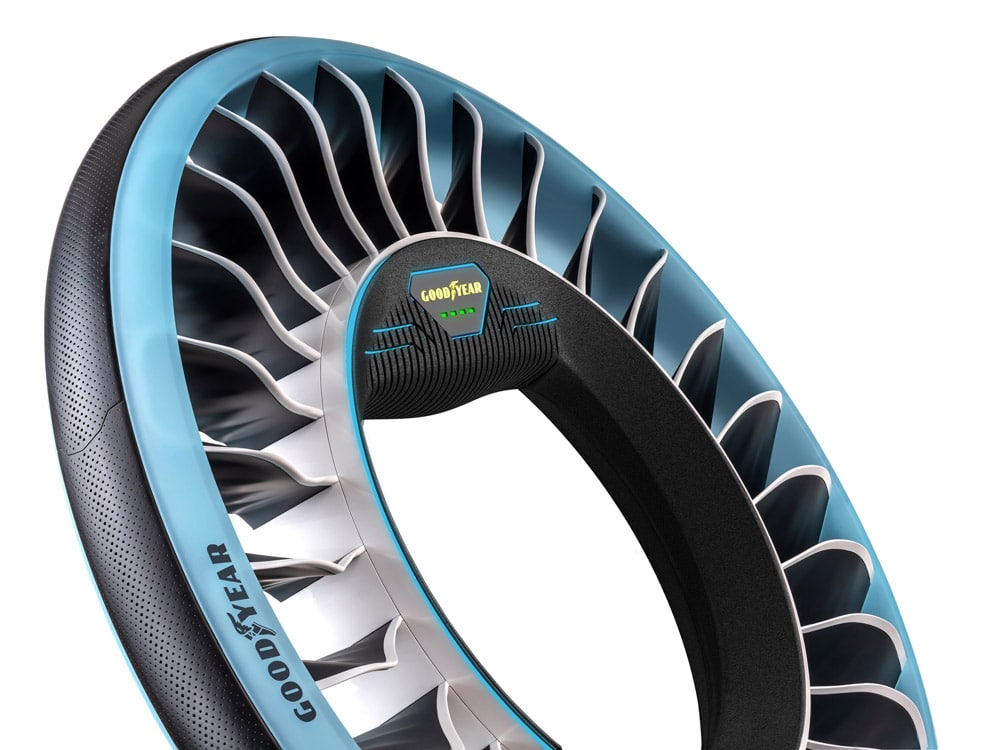 The Aero tyre is a concept wheel designed by tyre manufacturer Goodyear, presented at this year's Geneva Motor Show. The tyre can be used to drive on the road and as a propeller for flying in the sky.
The tilting mechanism of the non-pneumatic design allows the wheel to pass from a traditional tyre on land to a horizontal position where it works as a propeller to lift the vehicle up in the air.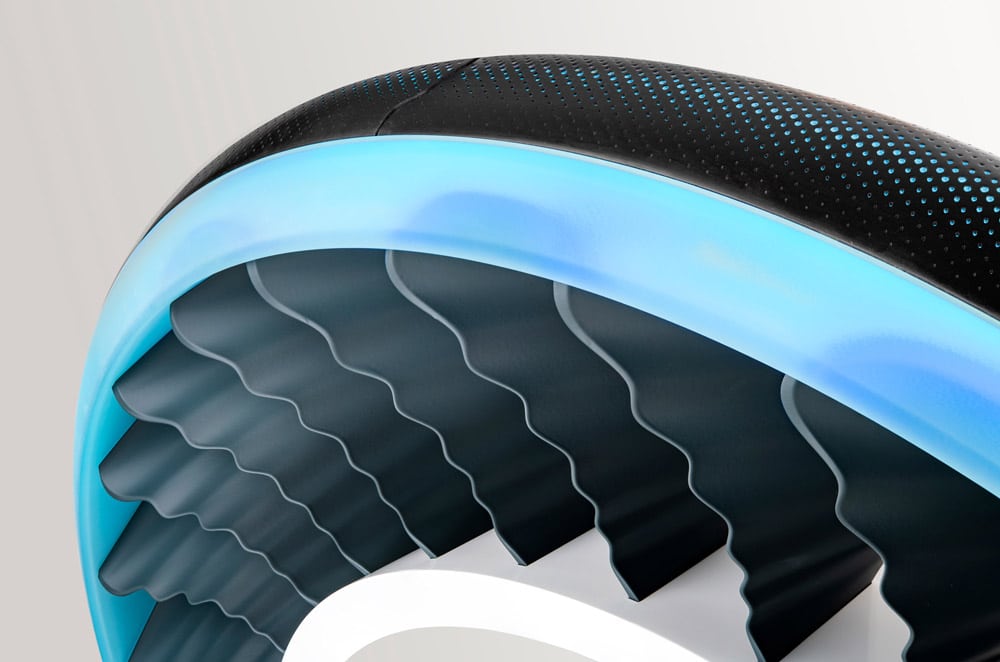 Flexible spokes are designed to not only support the car's weight and absorb the impact of bumps on the road, but also rotate quickly as fan blades to provide lift when the tire is tilted.
"This unique airless tyre uses a non-pneumatic structure that is flexible enough to dampen shocks when driving on the road, and strong enough to rotate at the high speeds necessary for the rotors to create vertical lift," said Goodyear.
According to the designers, the wheel would use magnetic force to lift the car smoothly into the air without friction.
"This would enable the high rotating-speeds required to drive the vehicle on the ground and, when the wheel is tilted, lift a vehicle into the air and propel it forward," explained the brand.
Other high-tech features include the use of fibre optic sensors to monitor the tyre wear and conditions of the road, as well as artificial intelligence to identify and prevent tyre-related issues before they happen.
"For over 120 years Goodyear has obsessively pursued innovations and inventions, partnering with the pioneers driving change and discovery in transport," said Chris Helsel, chief technology officer at Goodyear.
"With mobility companies looking to the sky for the answer to the challenges of urban transport and congestion, our work on advanced tyre architectures and materials led us to imagine a wheel that could serve both as a traditional tyre on the road and as a propulsion system in the sky," he explained.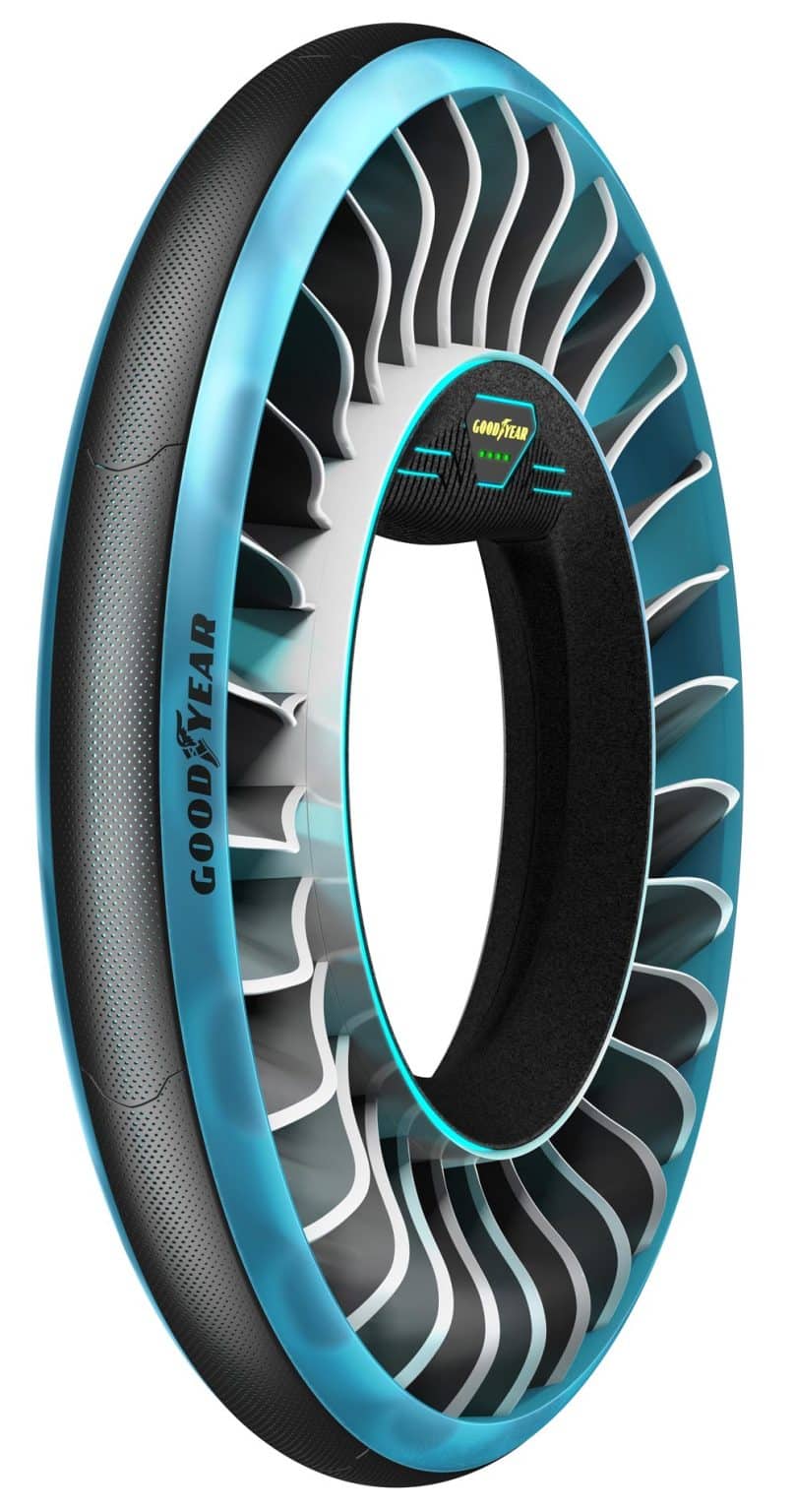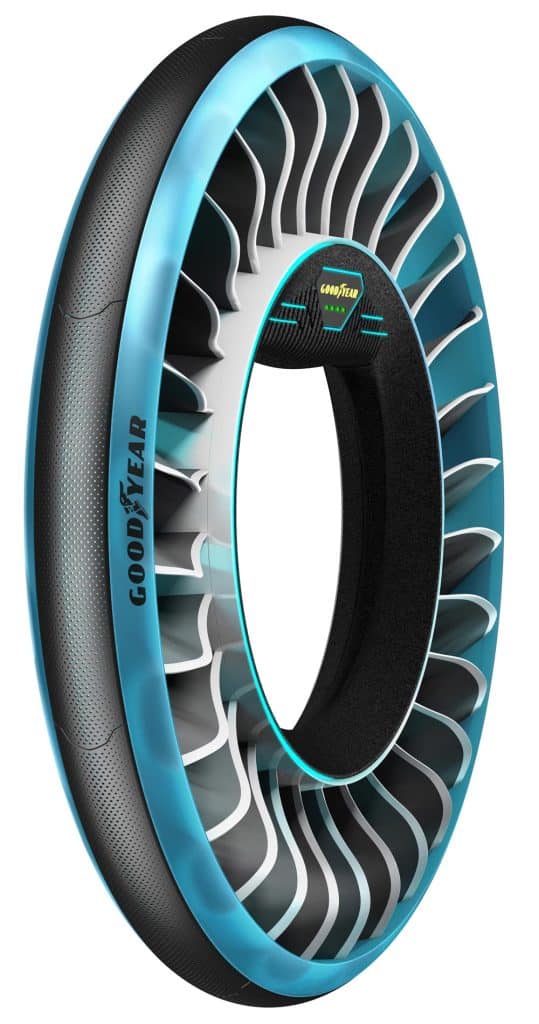 All images: Goodyear