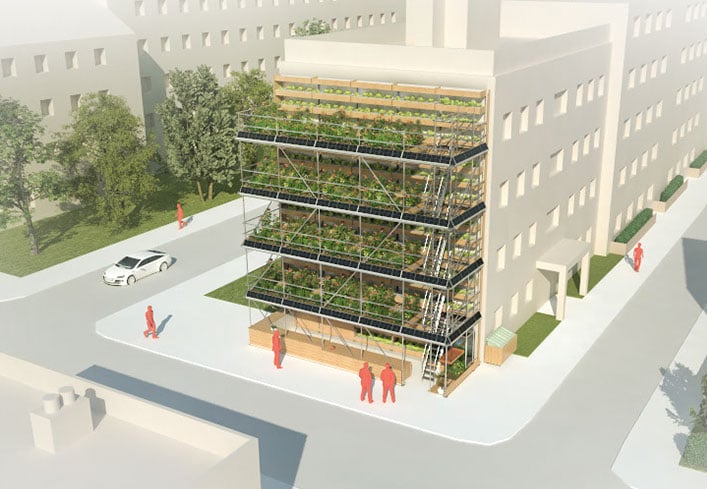 GreenBelly is a sustainable form of farming which will beautify our concrete and cold cities and create new food sources for the residents.
The project, which is getting built on a crowdfunding platform is mainly aimed at creating vertical gardens in neighbourhoods where there are disadvantaged people in terms of space and food. The vertical garden system proposes production of 6400 kg of vegetables a year and 162 m2  of green area. A strong base of ecological production is displayed by GreenBelly. Their target is clear, a beautiful city which feeds its people and uses existing surfaces efficiently. The model is presented as a way of supporting a cyclic system which starts with installation of these modular gardens which are also flexible. The cycle further grows vegetables such as carrot, onion, tomatoes and lettuce along with herbs such as basil and spices like pepper, which can create a complete and wholesome salad.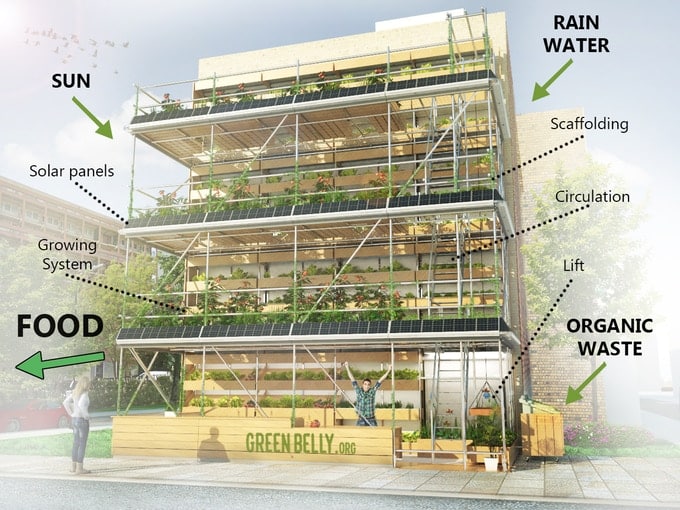 The modular structure of the garden allows it to be installed wherever there is space available. The cycle continues onto usage and consumption by the residents of the area and those who are not able to provide food for themselves. The biological waste from these vegetables such as roots and peels can in turn be used as manure for new crop, thus completing the cycle.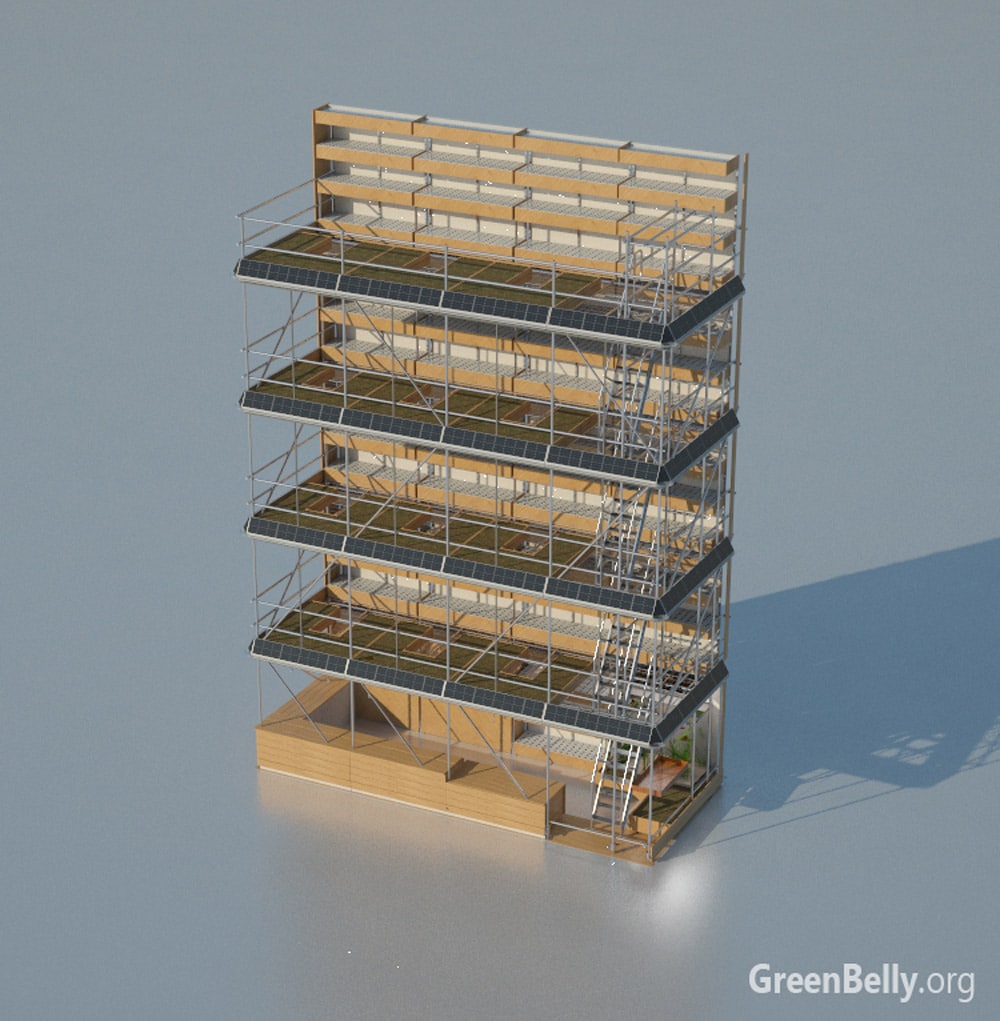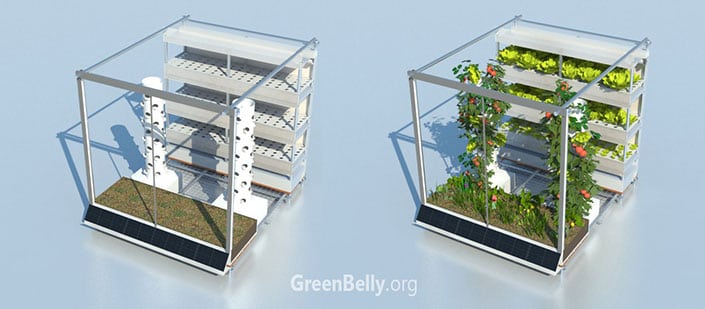 The new ideology of GreenBelly is not only a solution supporting sustainability but also one which supports a healthy lifestyle. It supports local employment and offers the possibility of a fixed price of vegetables. A holistic solution to improve quality of life, the GreenBelly project also has a sustainable business future as concrete cities take over our natural world.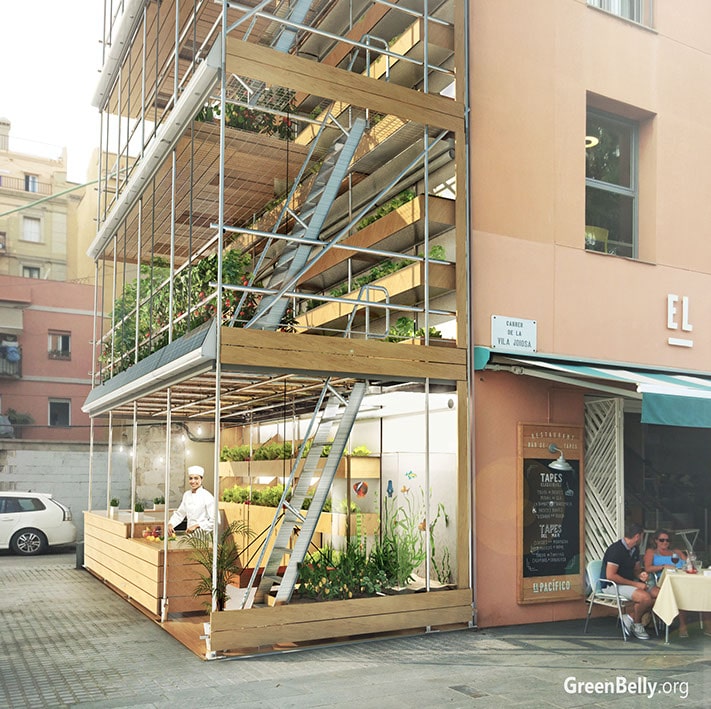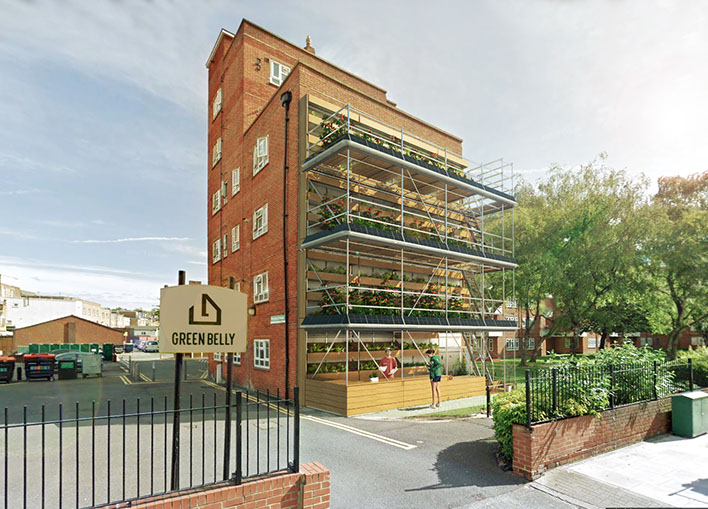 All images: GreenBelly