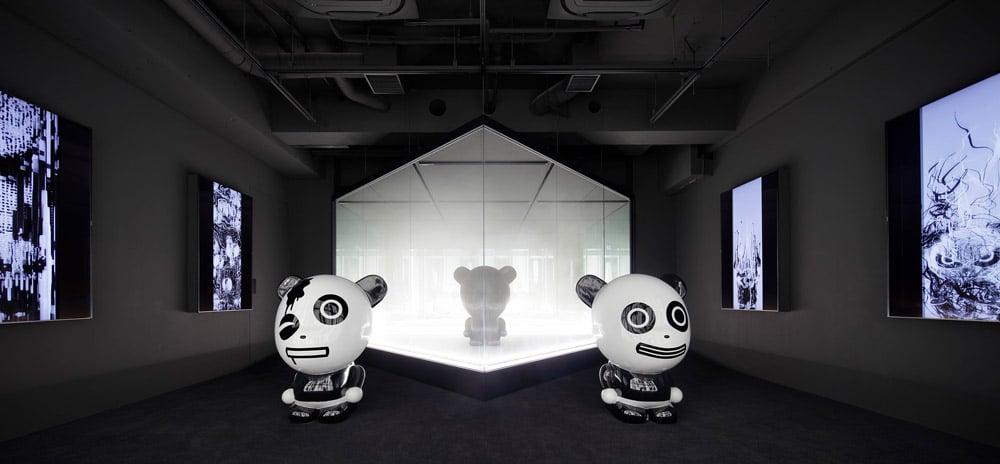 Having access to a real time alternative universe that is populated by angry-eyed miniature cgi pandas, who have incurably adorable personalities, is what happens when one steps foot into the glass and halogen-esq LED lit, Hipanda flagship.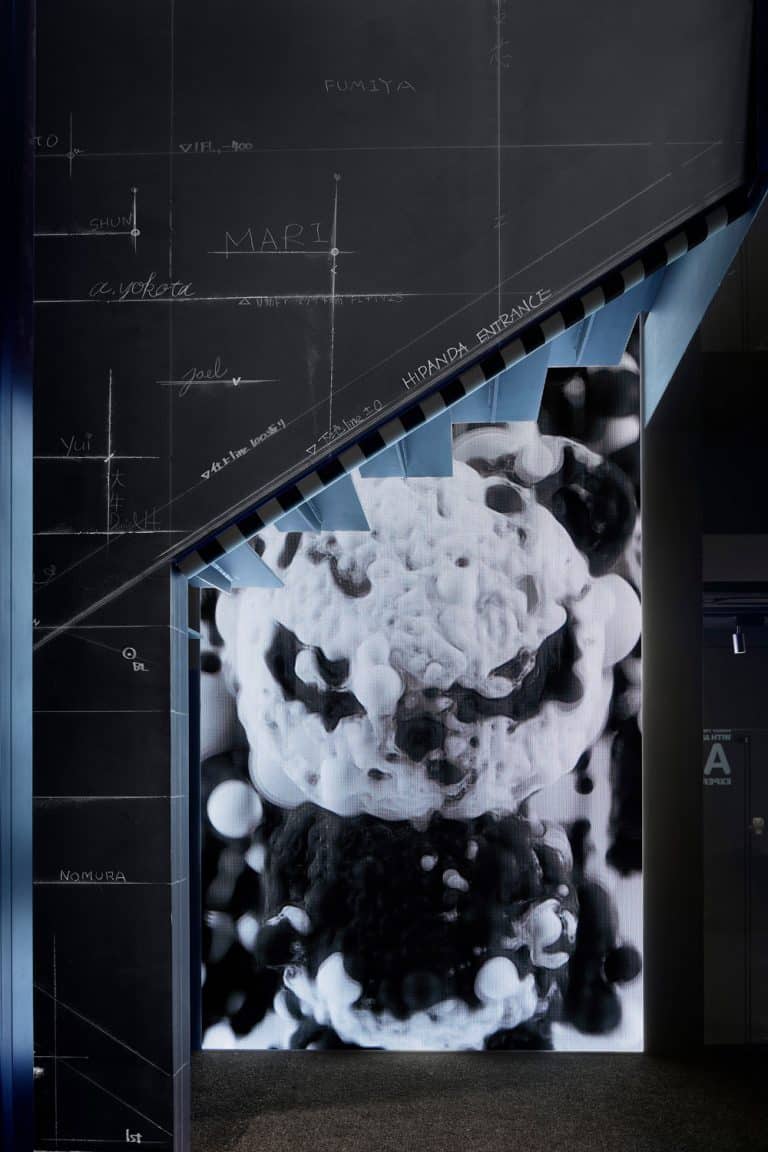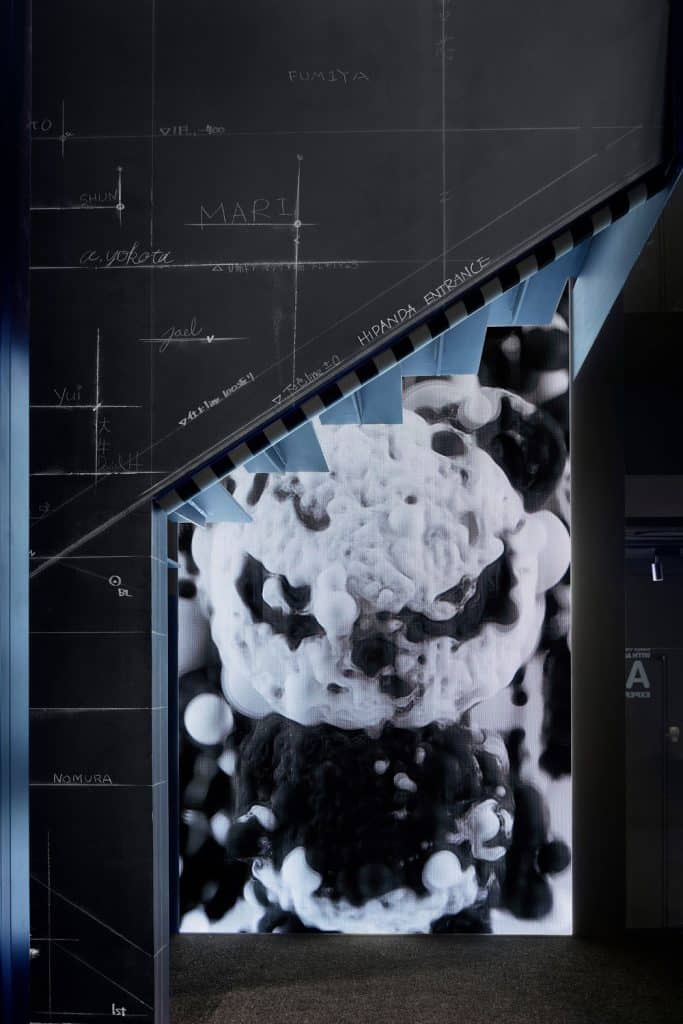 This boutique located in Tokyo who's interior was designed by Gwenael Nicolas of Curiosity studios, is like entering into the headlight of a jet black Lamborghini Huracan, that has stylistic allusions to Kubricks' light tiled bedroom from 2001, or with a monochrome infinity mirror space like that of Yayoi Kusama.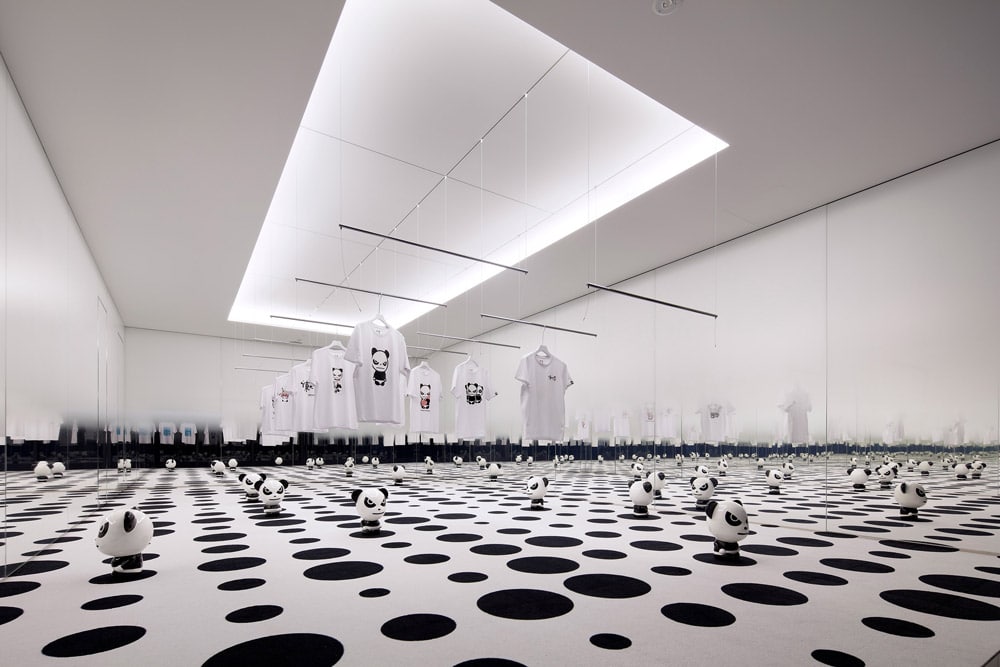 The concept of the art installation flagship is a trend popularized by many style conscious clothing labels, and Hipanda is an exemplary vision of this same fascinating trend. Reflection, refraction, transparency, and movement all play off of each other in this space that smoulders with cool.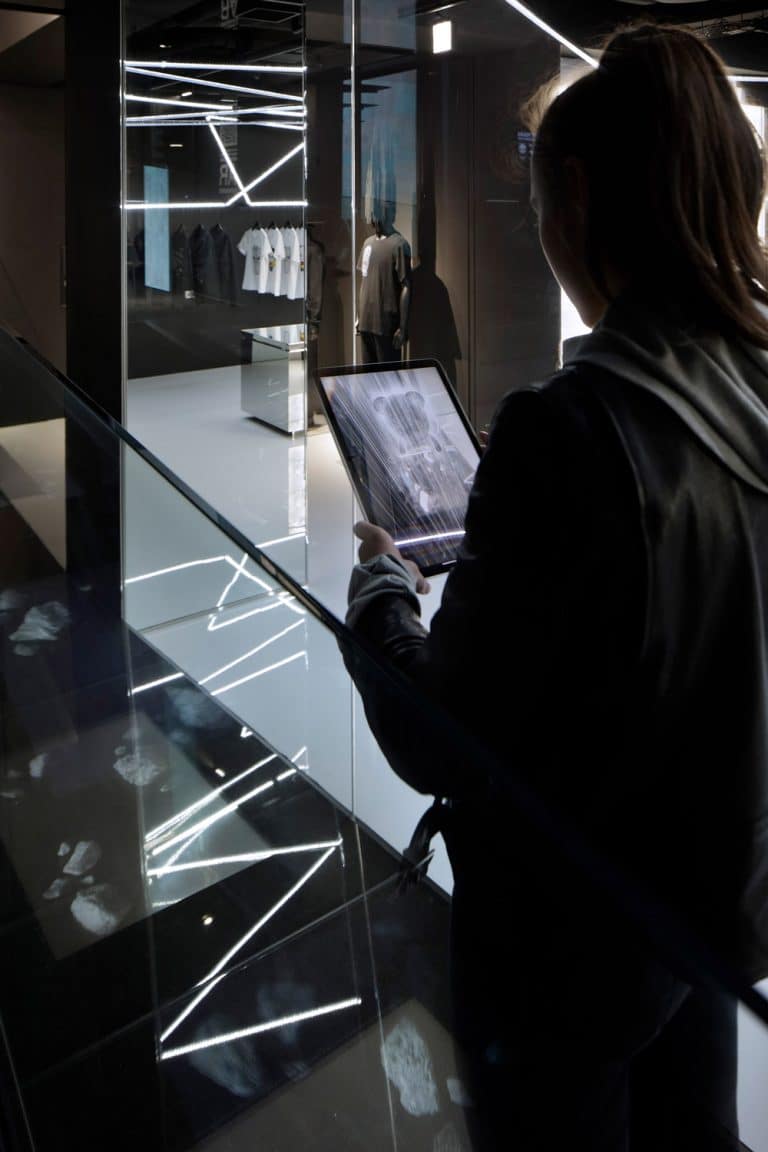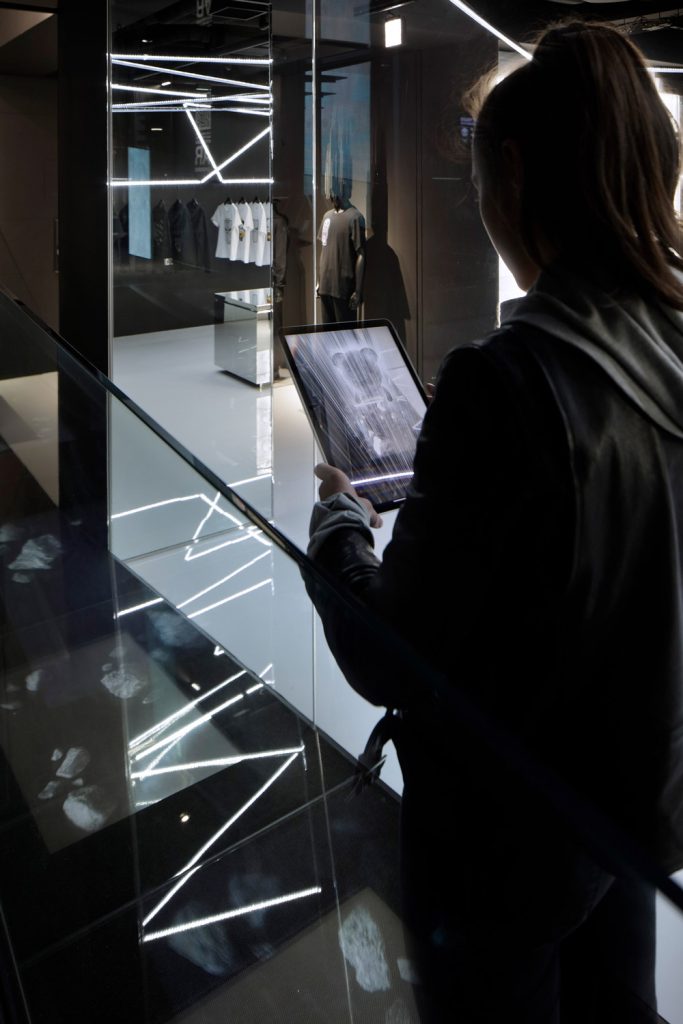 The AR animations that fly and run as visitors view the shop through their devices, creates a full emersion between fantasy and reality which the boutique itself aids through its otherworldly construction.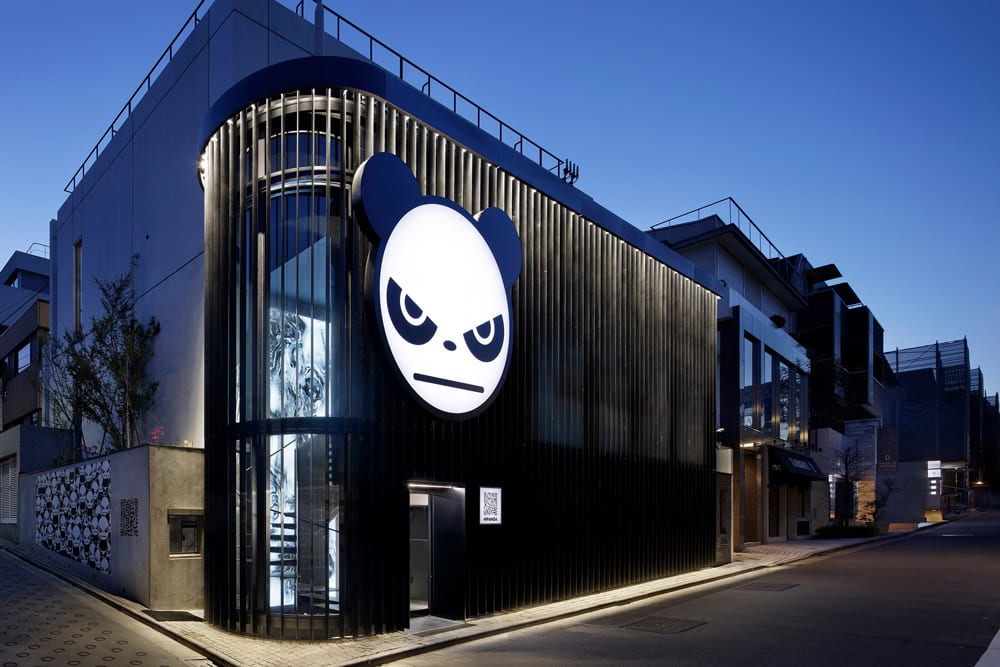 INFORMATION
For more information, visit the Hipanda website