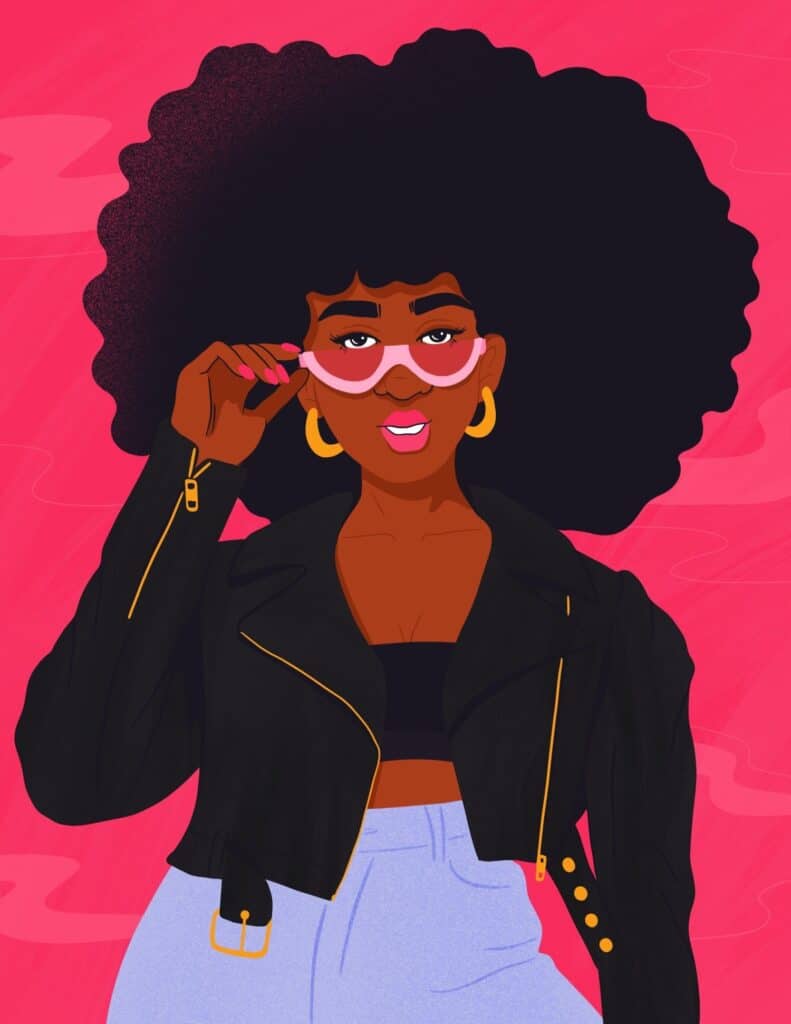 Jerilyn Guerrero, a born and raised digital artist from Guam, creates beautiful illustrations that burst with color.
Guerrero gravitates towards digital work and has enjoyed doing graphic design and video editing since the age of fifteen. Guerrero's works touch on tropical imagery that she says is inspired by her roots. Her use of bright colors gives each piece a distinct personality. Jerilyn Guerrero, while born and raised in Guam, has spent a lot of time living in the United States, which began to influence the development of her work. Guerrero is a Chamoru and Filipino artist who had started to get used to not seeing herself represented in works of art. She states that "there was always a silent discomfort in not seeing much of anything that represents people like me and where I'm from."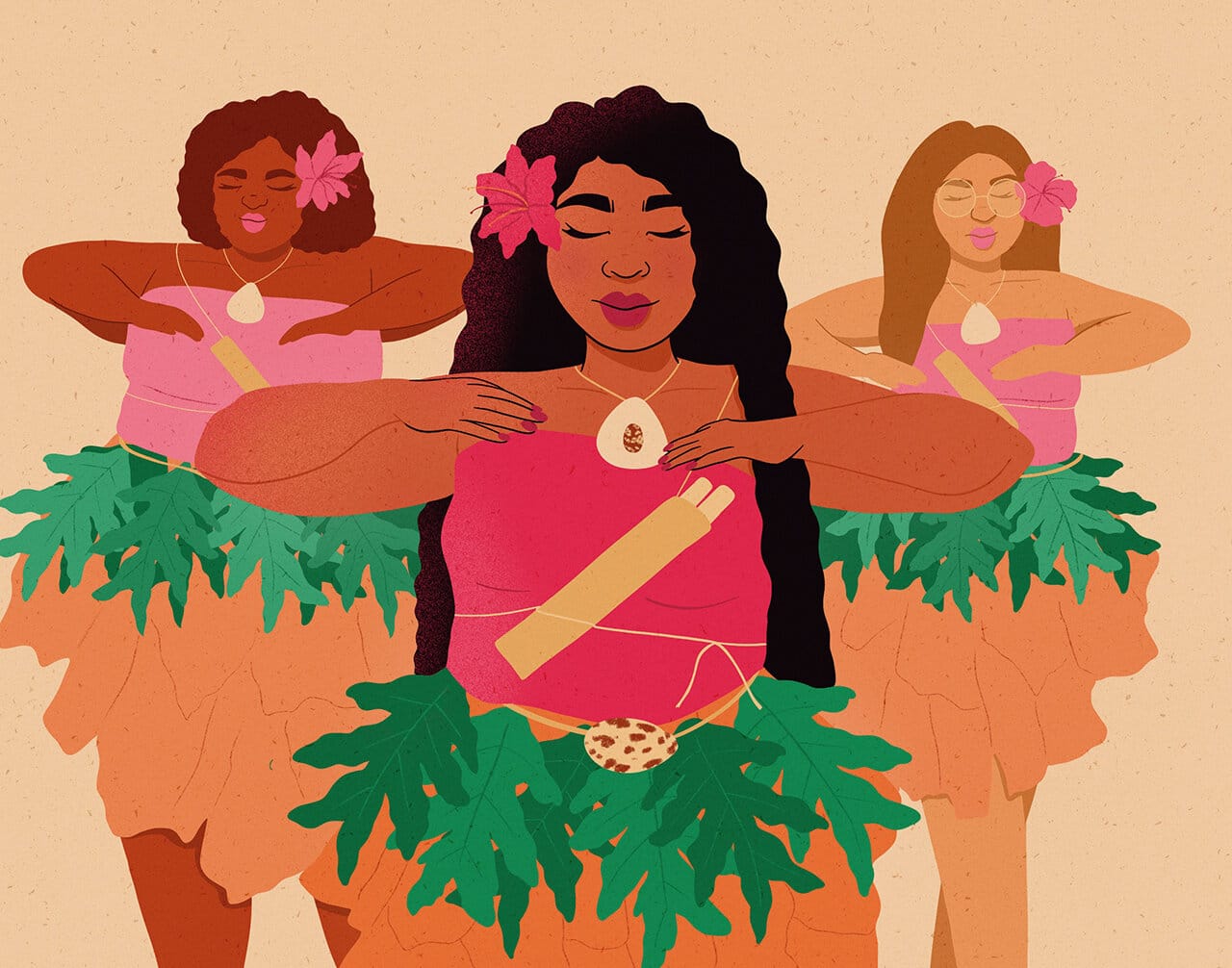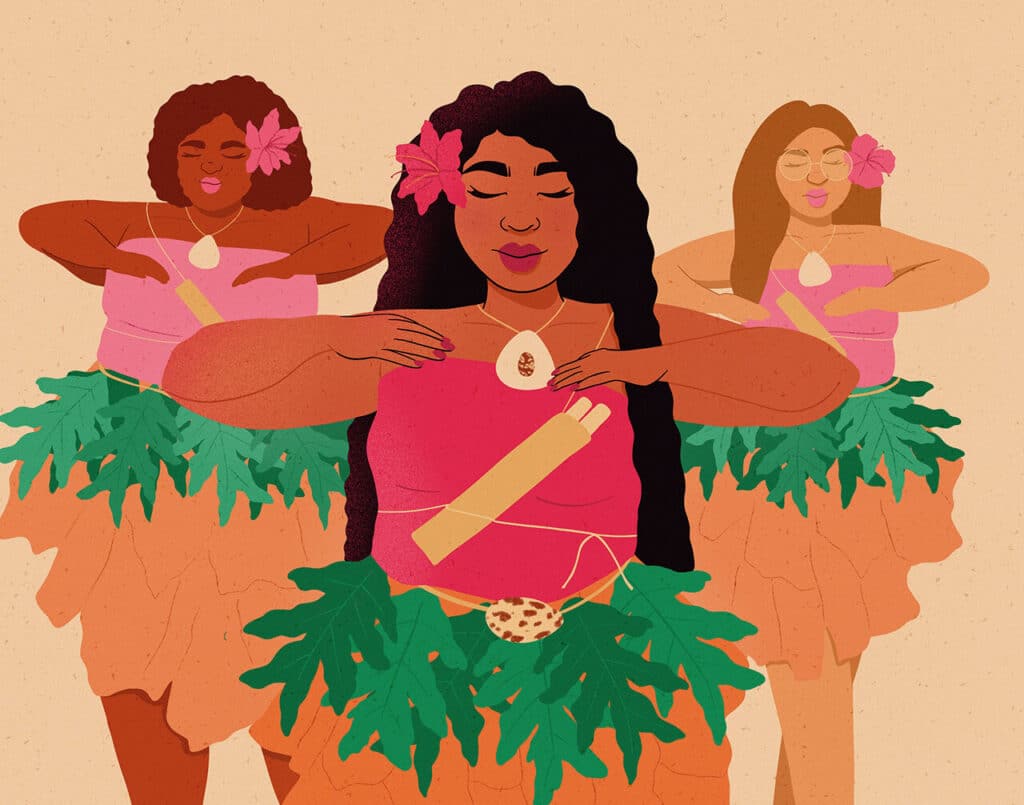 She strives toward illustrating people and women of color in order to create art that reflects a way that she is able to see herself in the art community. It is also her hope that other people who are viewing her work are able to see themselves. When beginning a piece she thinks about the color palette and says that "I'm often drawn to using bold and vibrant colors and shapes because I feel that they hold a lot of energy that I wish to convey in my work. It's not loud but it's definitely not quiet. You will see it." Currently, she is working on a collaboration with the University of Guam Press to do story illustrations of Guam for 2nd grade Social Studies textbooks or the Guam Department of Education, allowing textbooks to not just be USA focused, but to give more content on Guam, allowing the students' a broader and deeper understanding of their own history. This project is close to Guerrero's heart, as she says it feels full circle to be able to contribute her art to her home.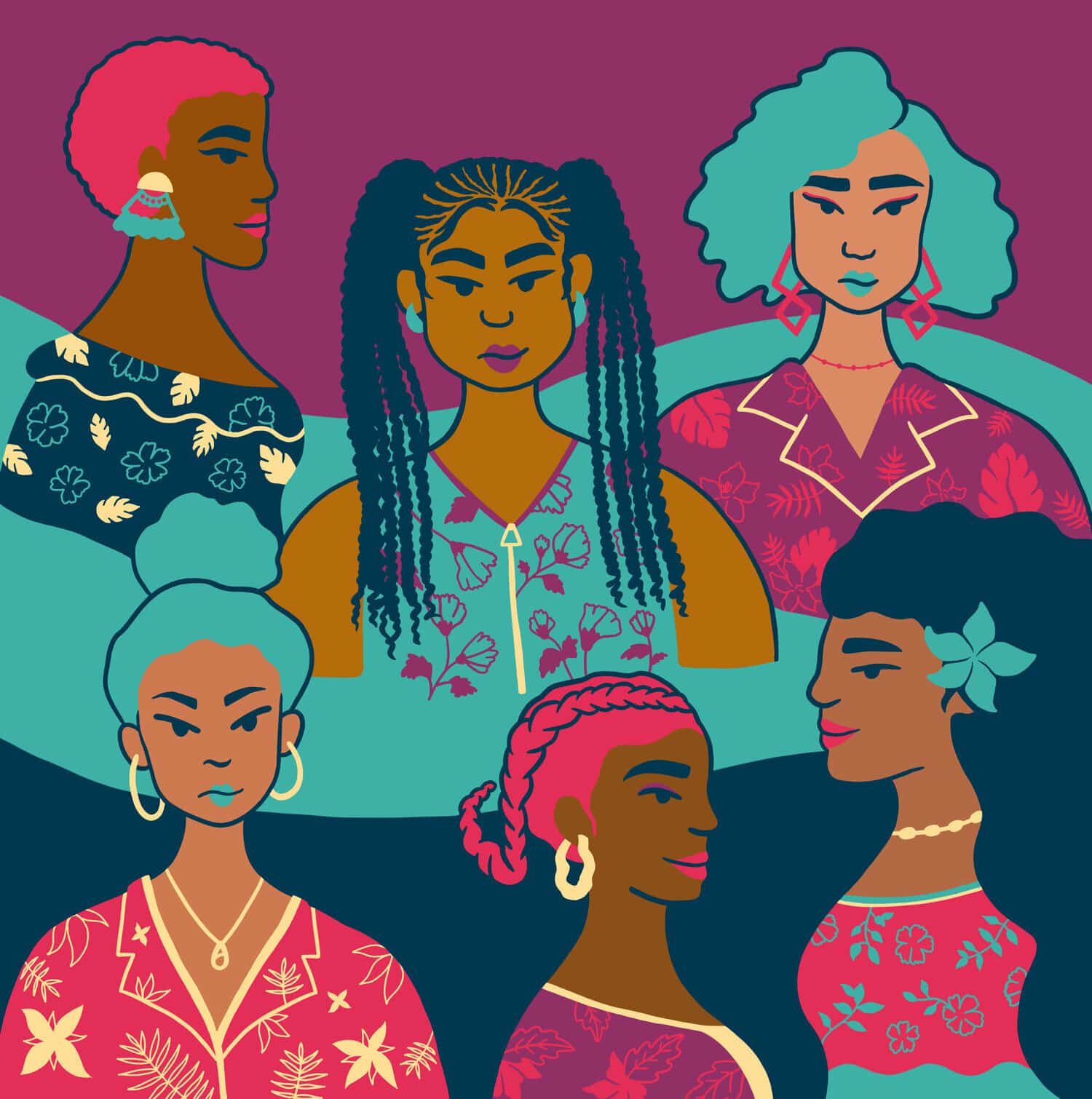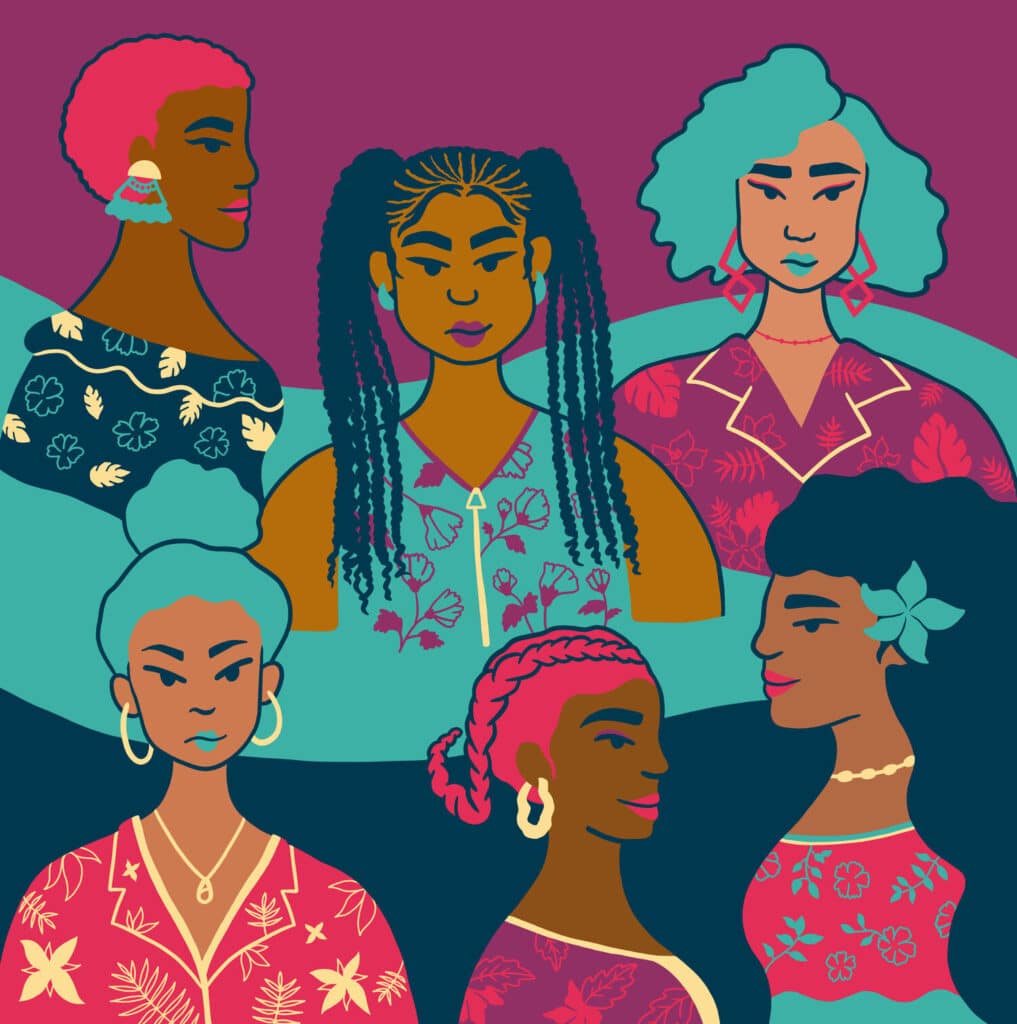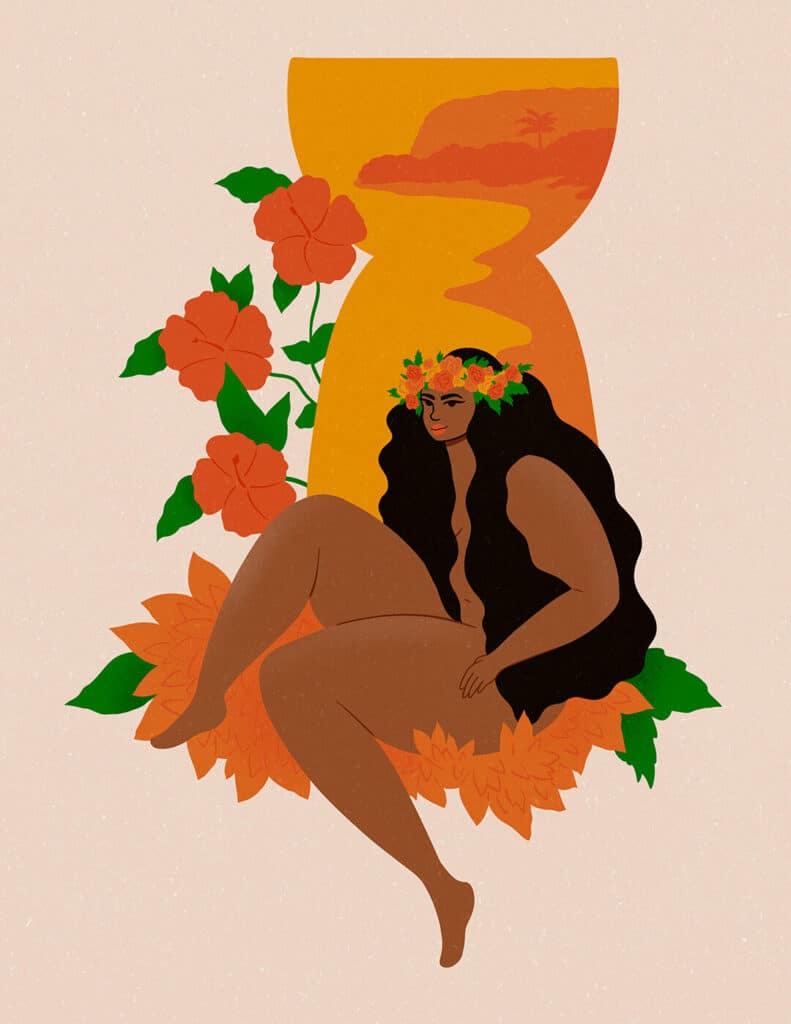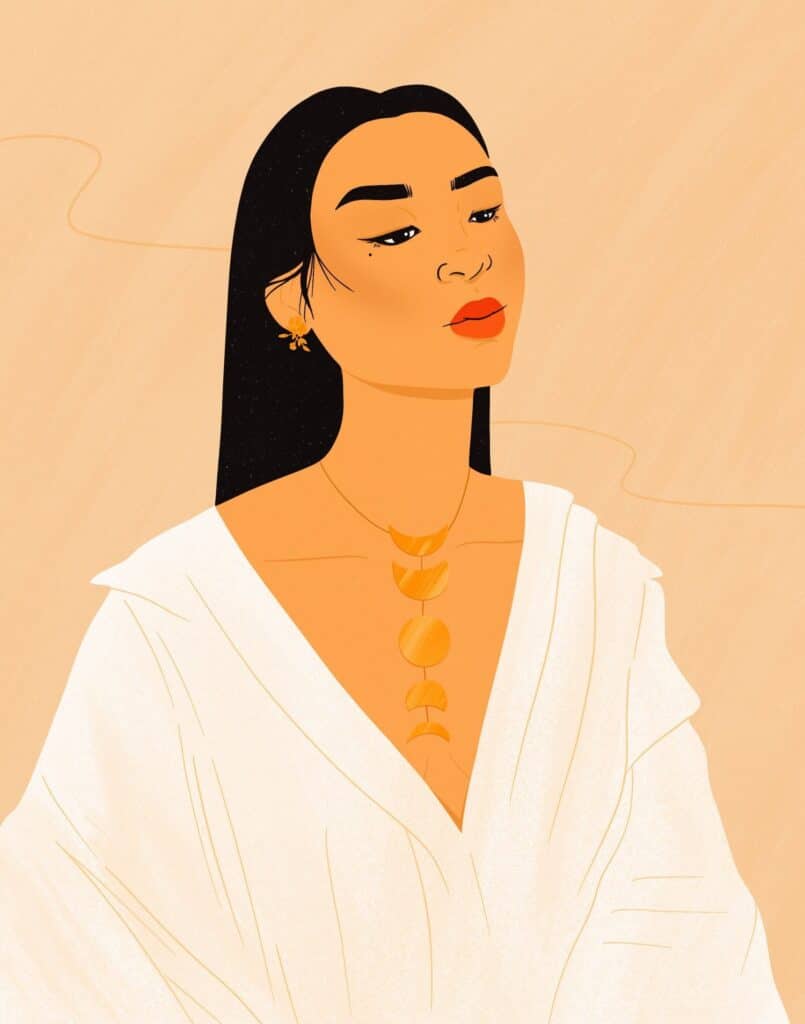 INFORMATION
Images with courtesy of Jerilyn Guerrero