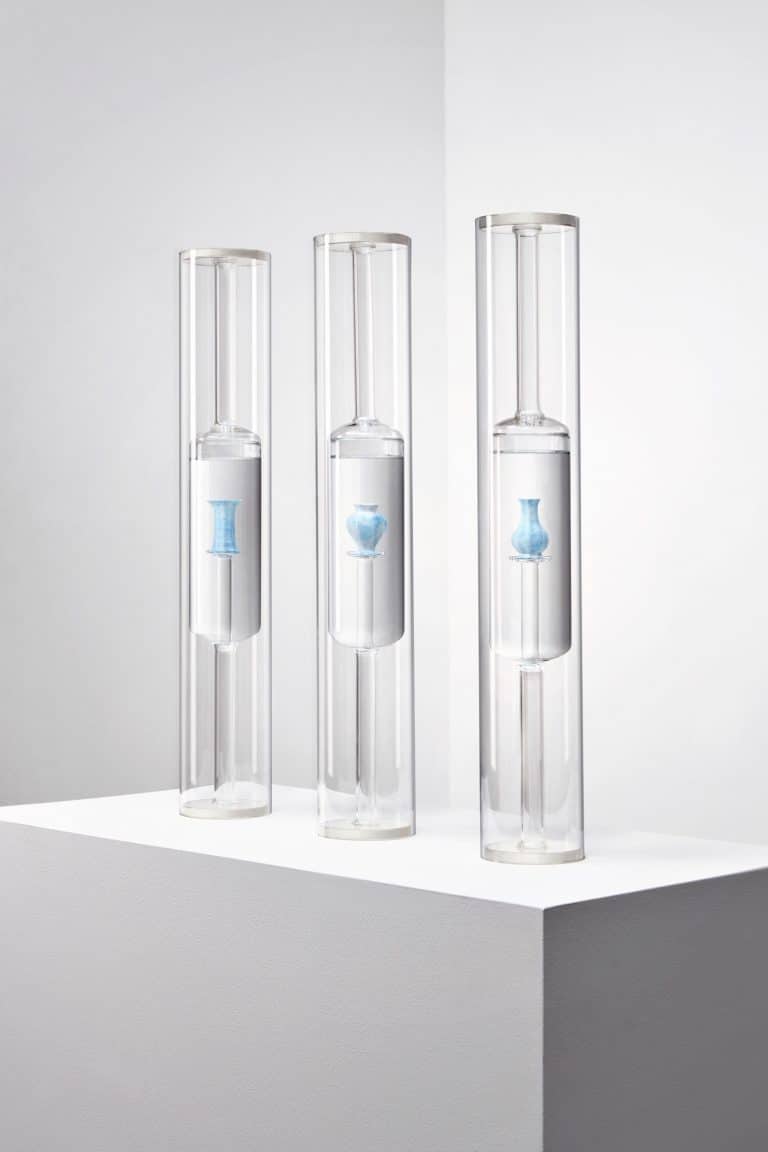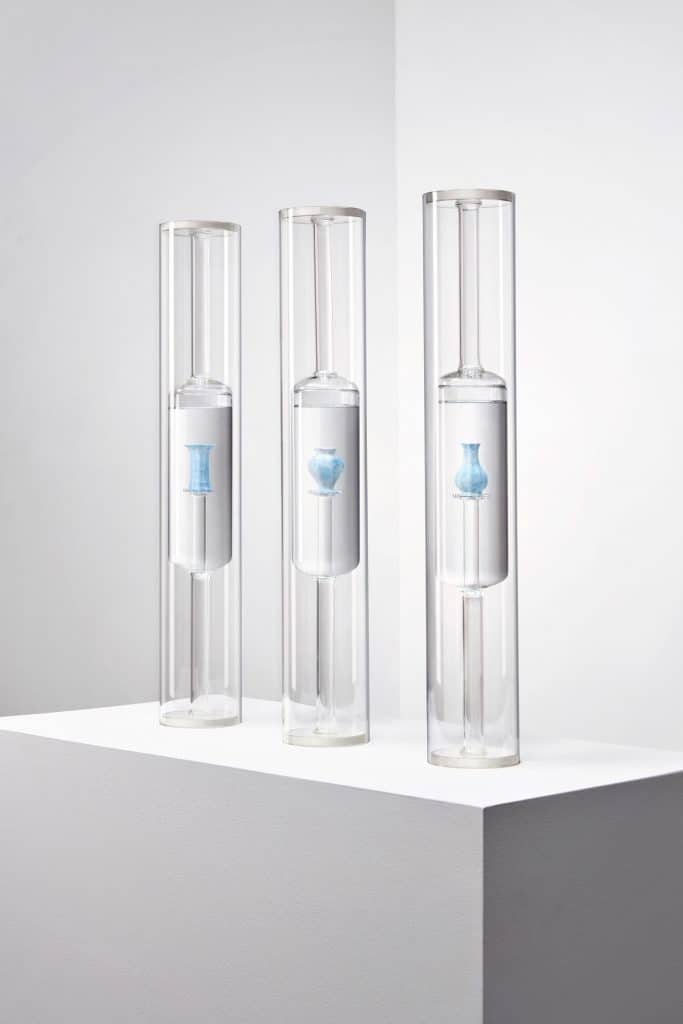 Semi-Human Delft Blue by Hongjie Yang comprises three lab-made vases.
Each vase is a 3D-printed biodegradable polymer scaffold that has been partially induced into human tissue (made from HeLa cells) and later chemically fixed and stained blue with Coomassie protein-dye to create the traditional 'Delft blue' appearance. The result is intended to evoke an experience of the sublime — both the awe and the antipathy — that arises when we encounter 'ourselves', but in a wholly different format.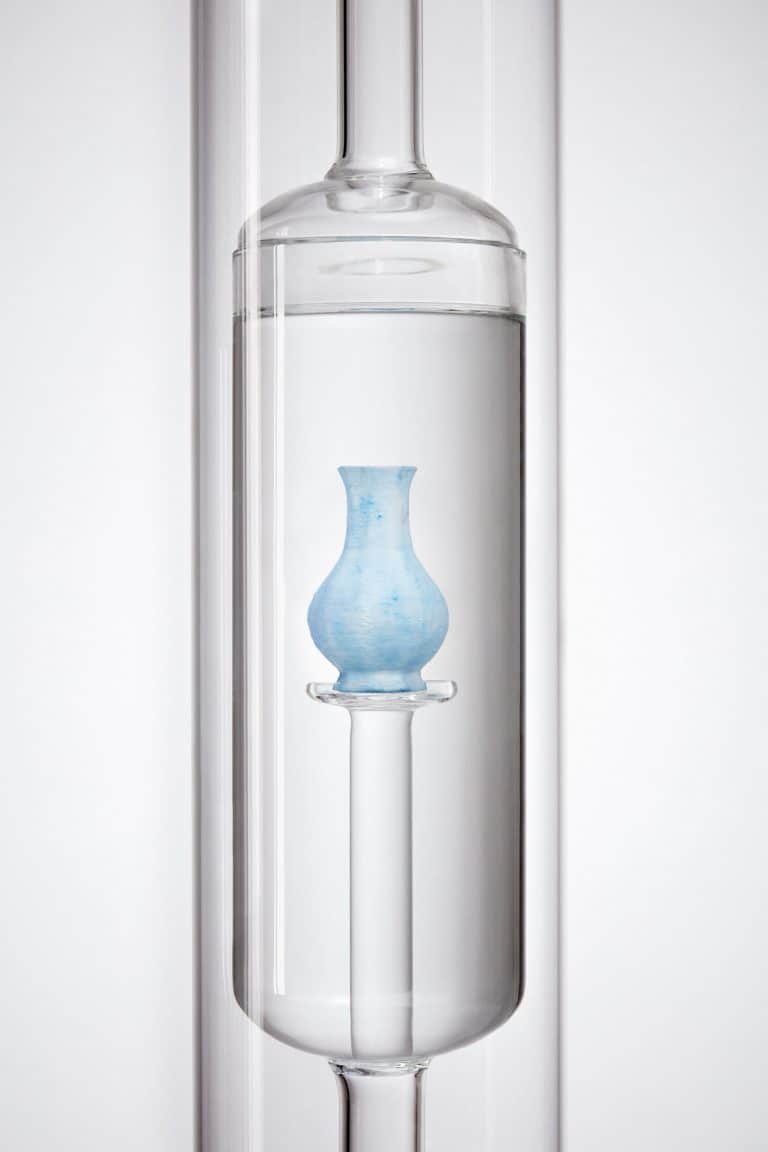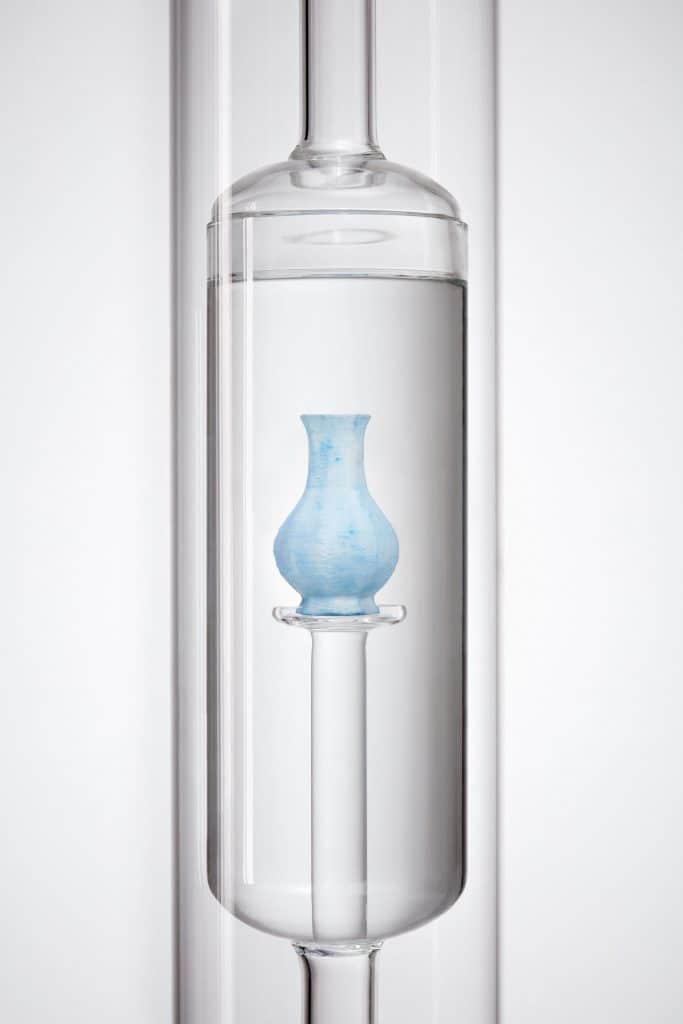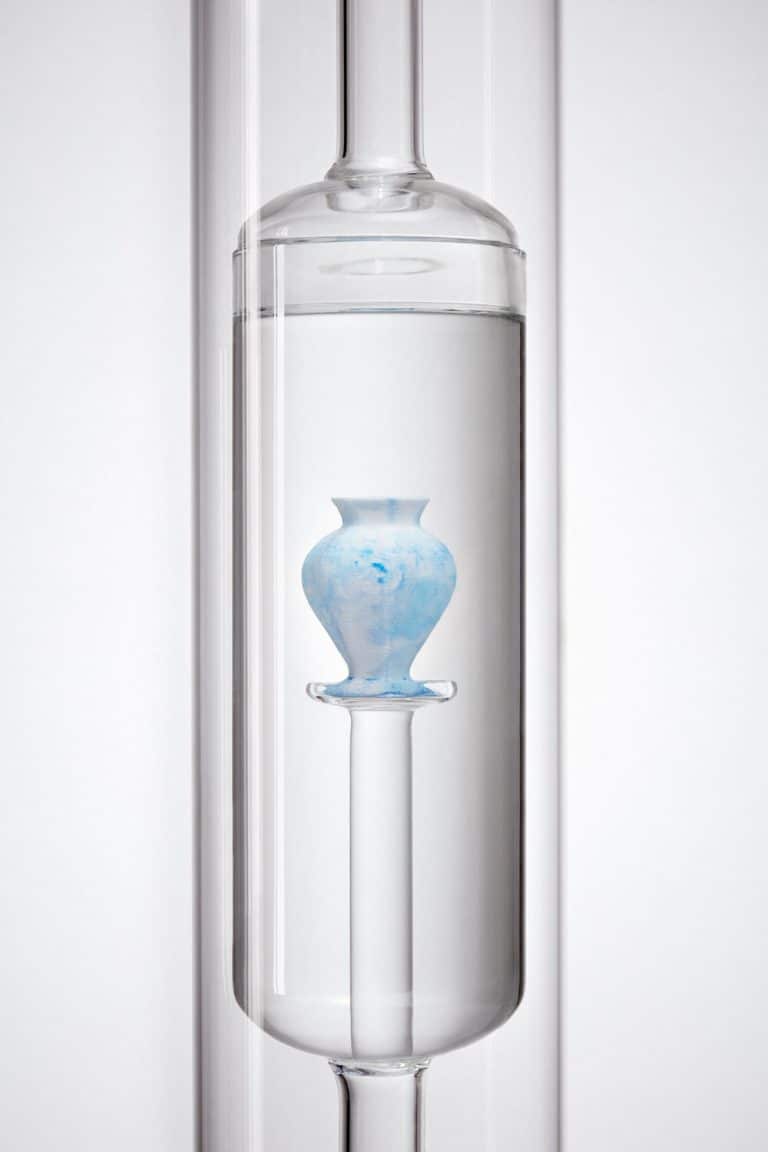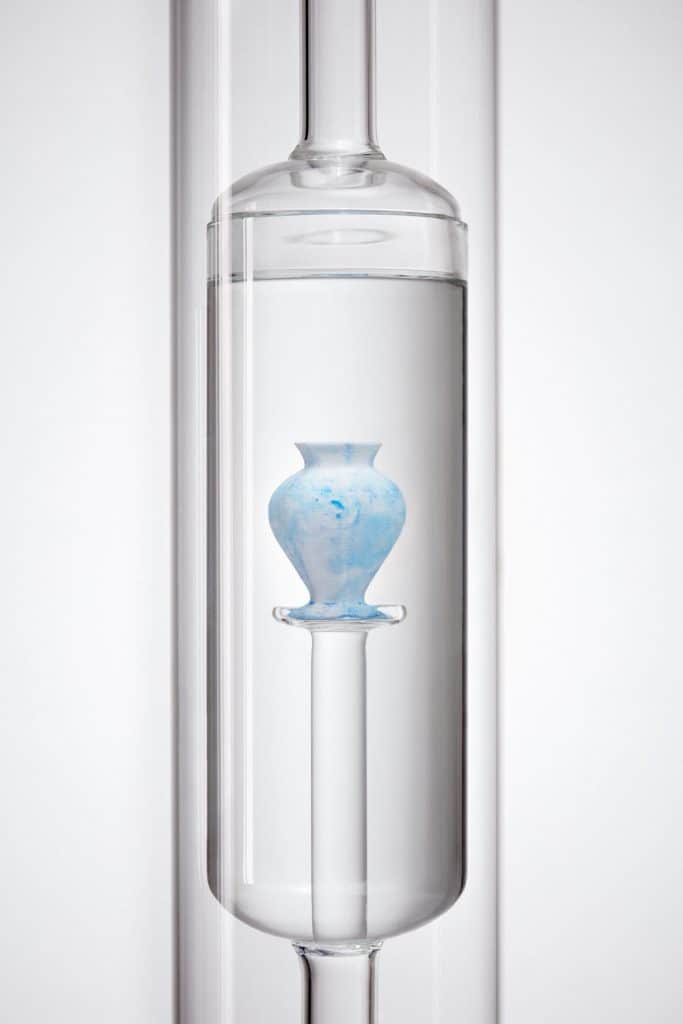 By mediating cultural nostalgia with technological possibility, Yang continues to ascend towards a new notion of craft customisation where we can create objects genetically identical to the owner. Choosing a historically laden form such as Delft blue to contrast against the technological advancement, this work is transformed into a 'romantic suggestion', where the forms' complexity and colour realign our associations with the objects from initial repulsion to valued opulence. Semi-Human Delft Blue is the result of Yang's continuing collaboration with Biomedical Engineering professor Dr Patricia Dankers and her PhD candidate Dan Jing Wu at Technology University Eindhoven.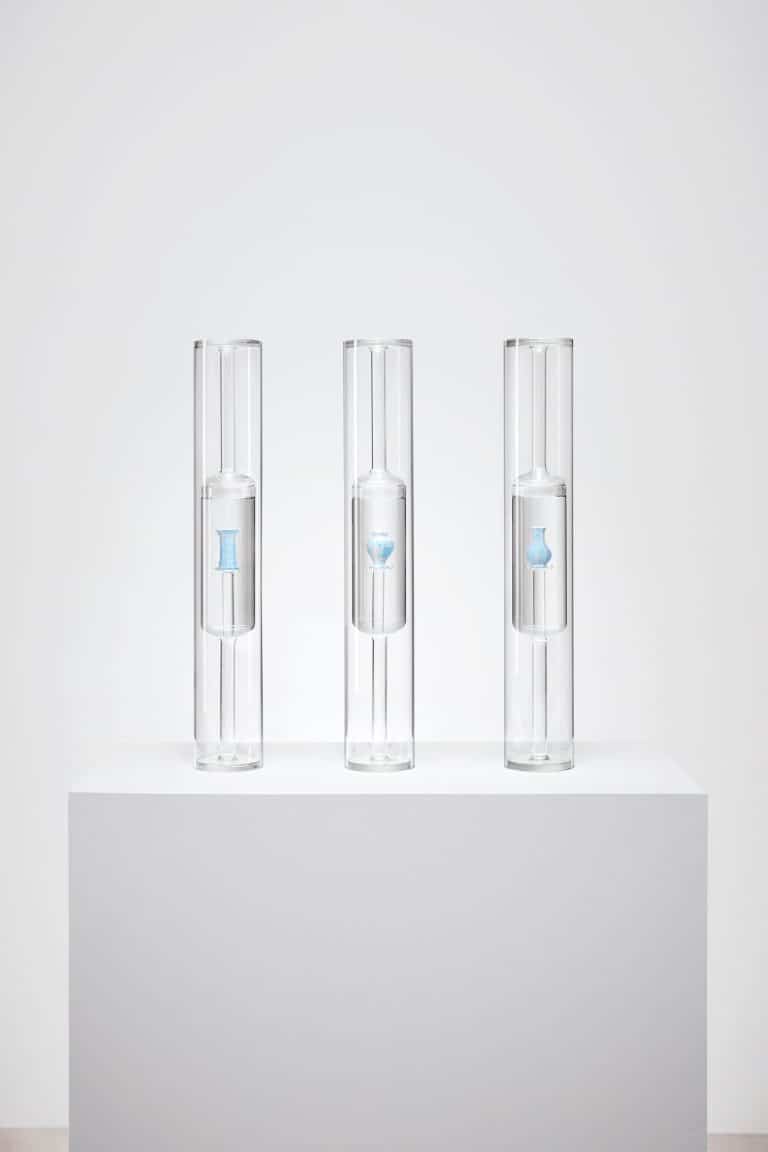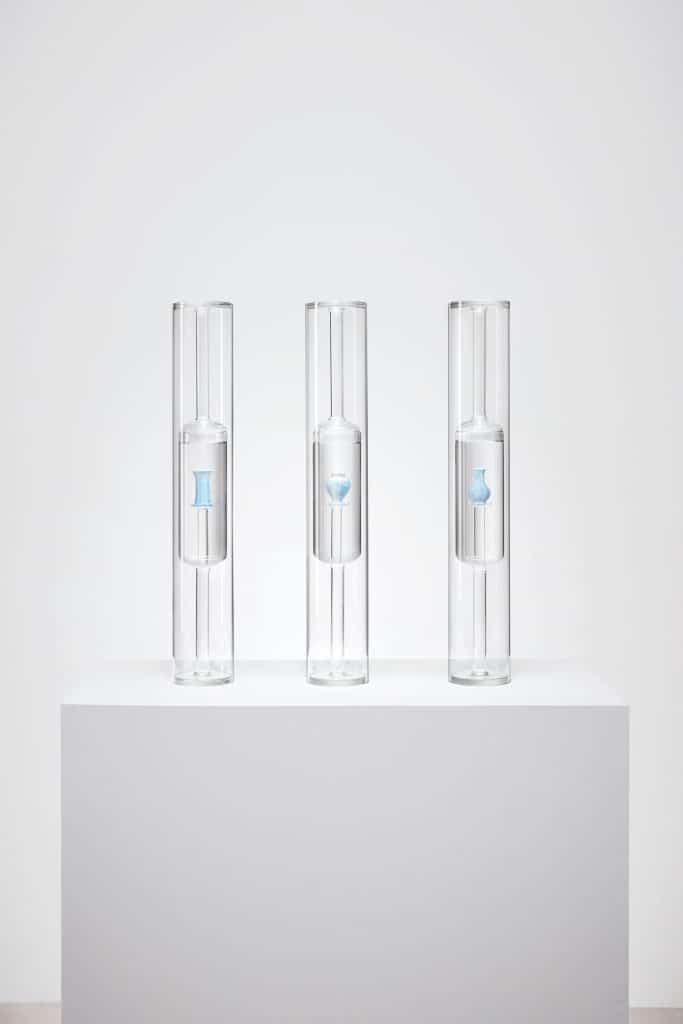 INFORMATION
Photography: Hongjie Yang
For more information, visit the Hongjie Yang Website