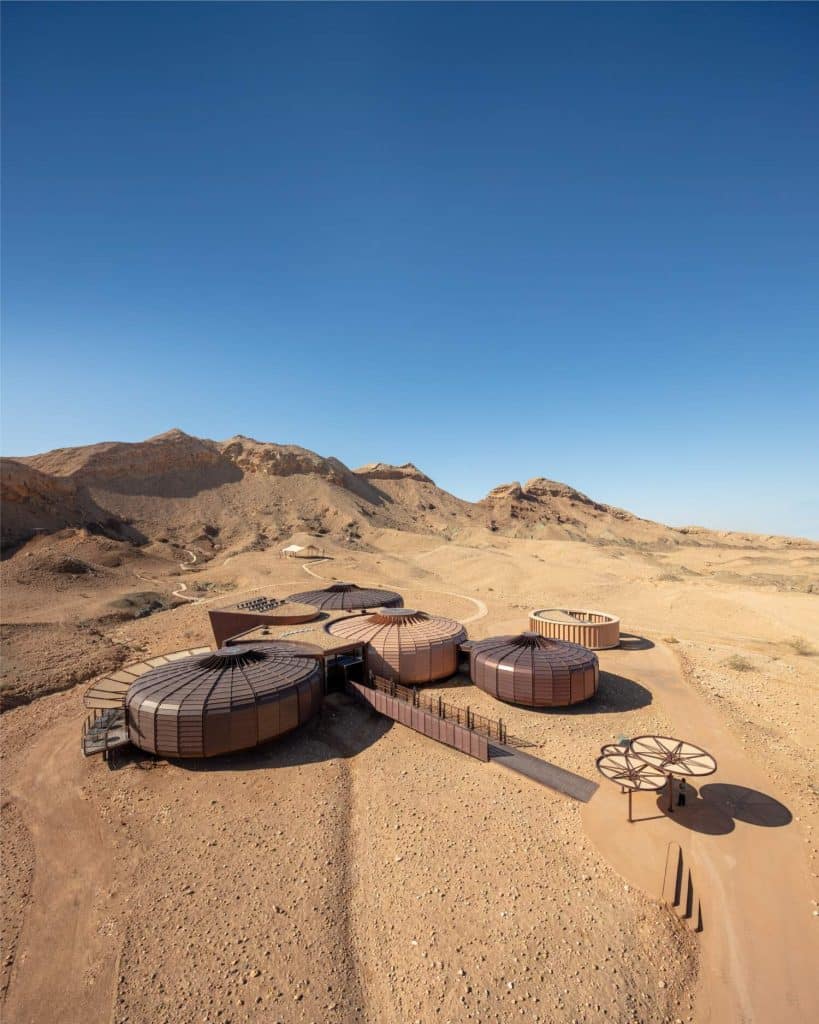 The Buhais Geology Park Interpretive Centre – designed by Hopkins Architects – has been officially opened by His Highness the Ruler of Sharjah.
The Park lies approximately 30 miles (50 kilometers) south-east of the city of Sharjah in a region of exceptional prehistoric and geological significance. The site features an abundance of marine fossils from over 65 million years ago, spectacular mountain ranges and ancient burial sites from the Stone, Bronze and Iron Ages. Hopkins Architects has designed five interconnected pods of varying sizes.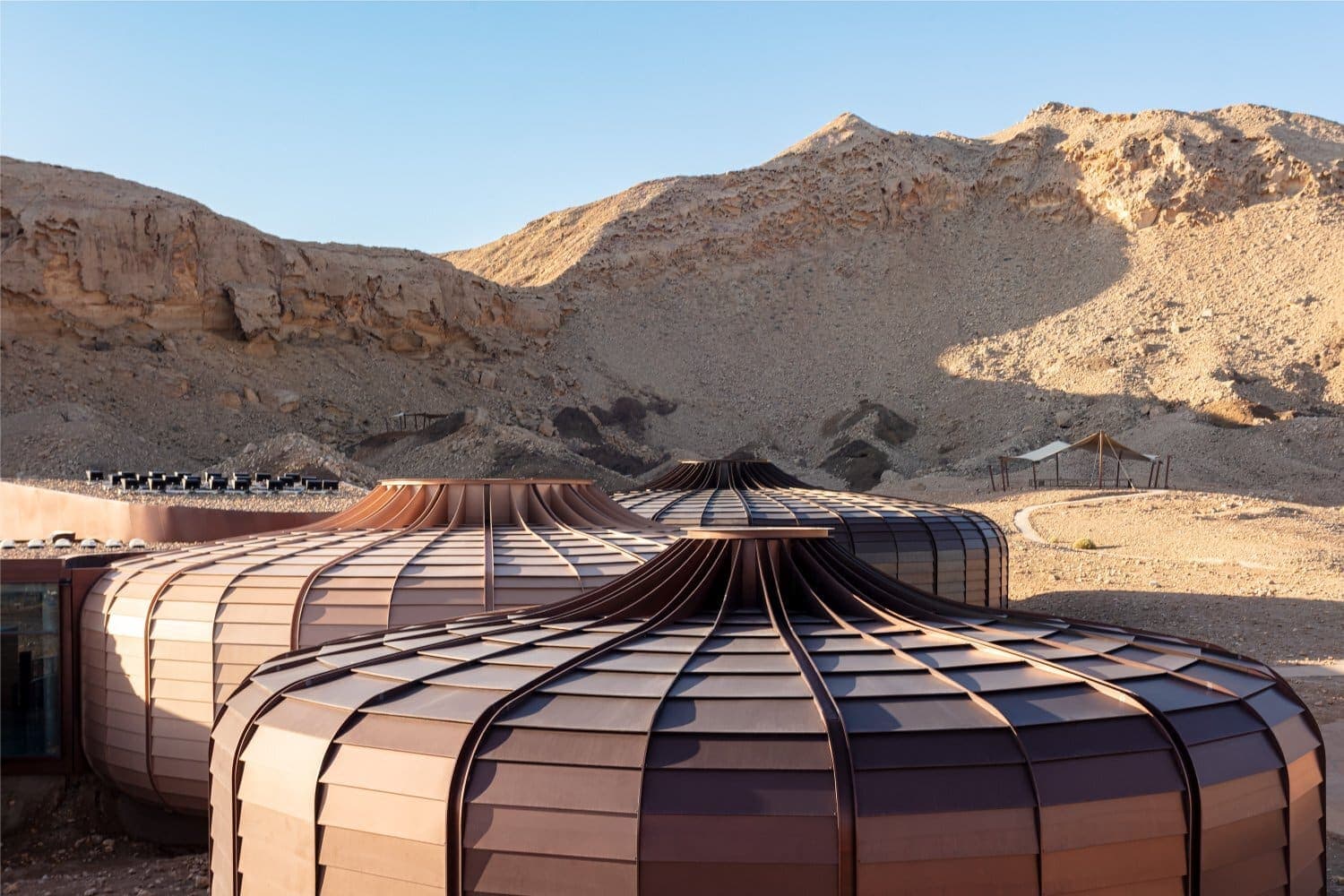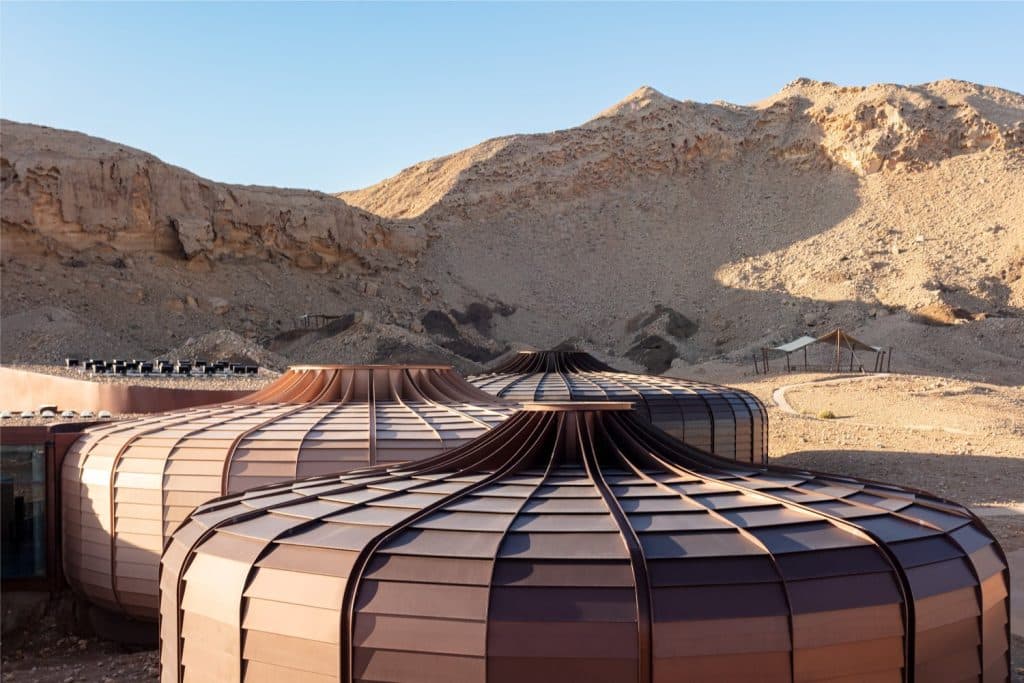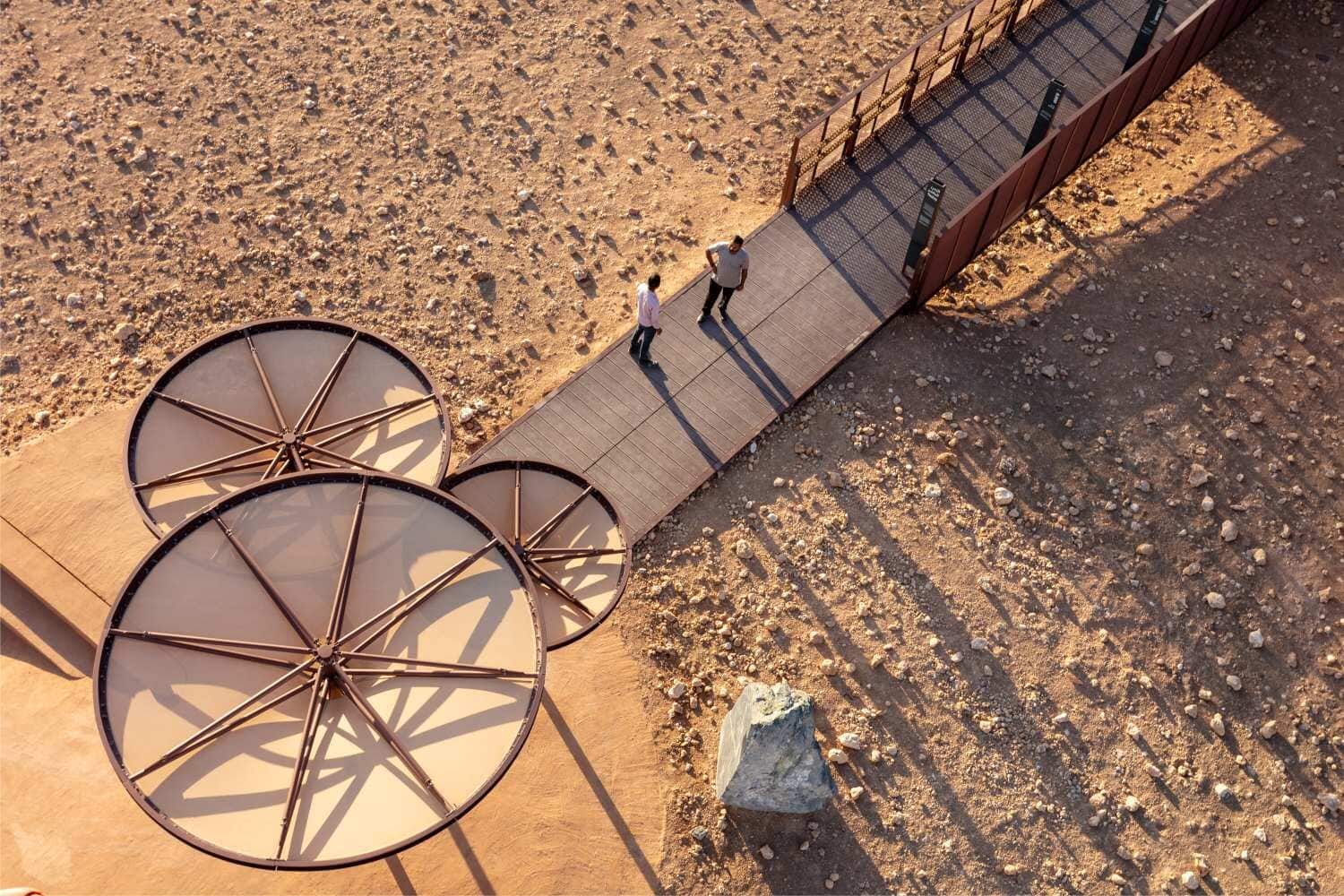 These accommodate exhibition areas, an immersive theatre, a café offering panoramic views of the dramatic Jebel Buhais ridge rising some 100 meters above, a gift shop and other visitor facilities. The geometry of the pods was inspired by the fossilized urchins present on-site and developed into a typology that could be sized to suit the Centre's different functions. Visitors enter the building along an elegant ramp to the central hub where once inside, they are greeted and guided through the Centre.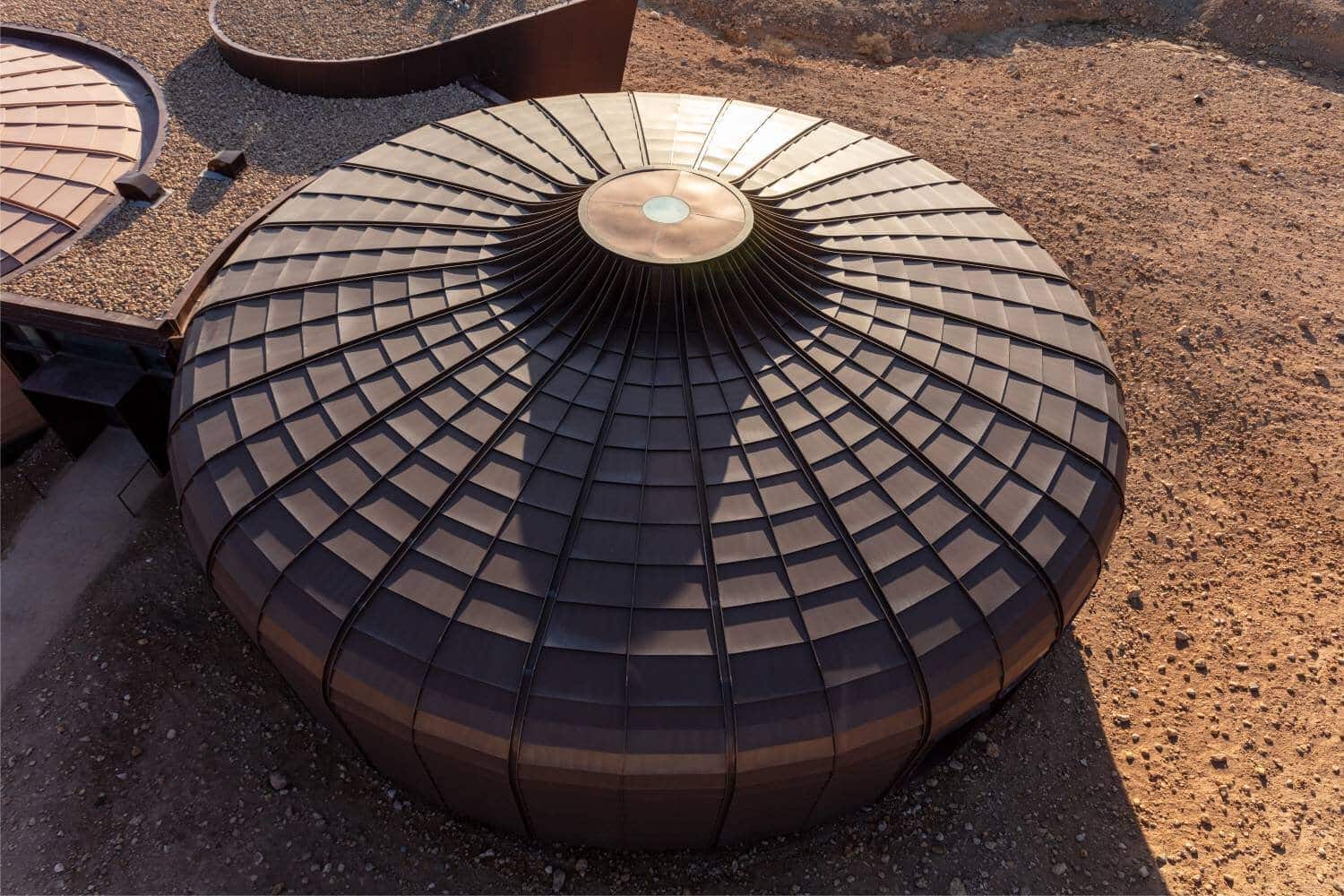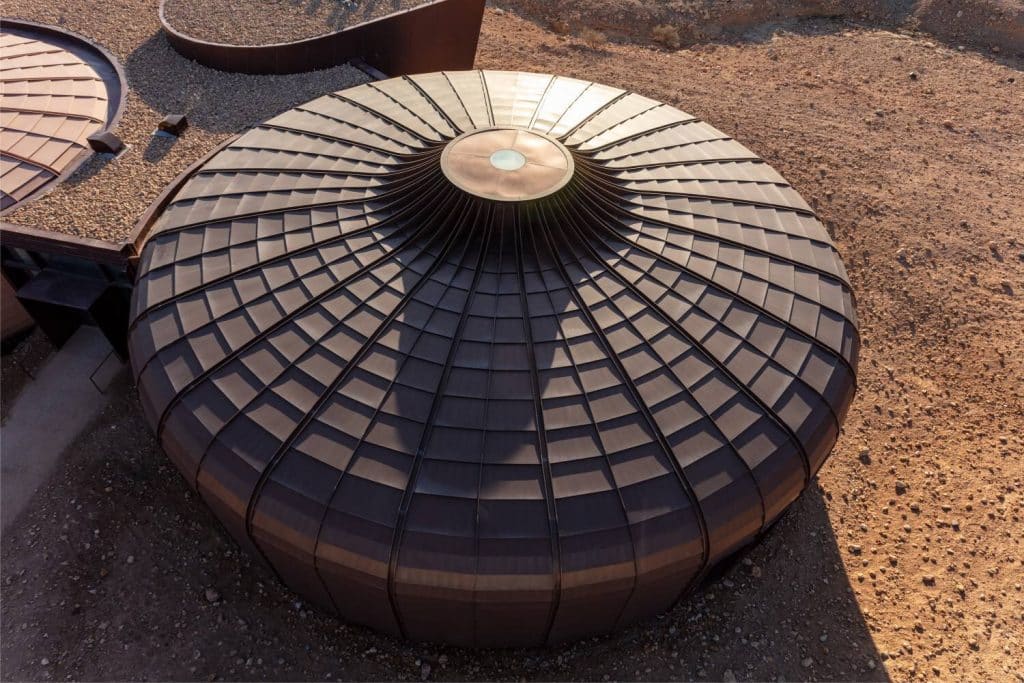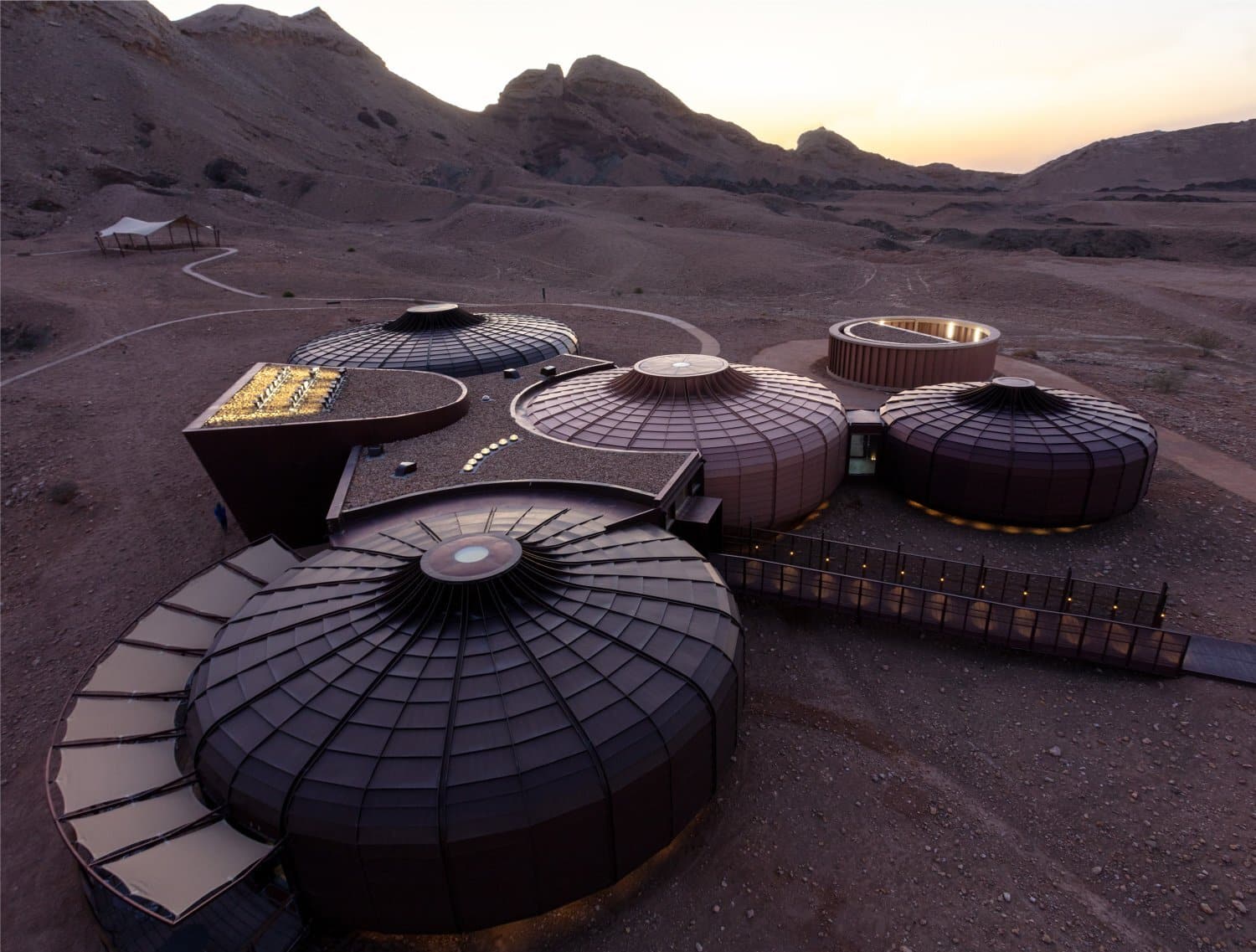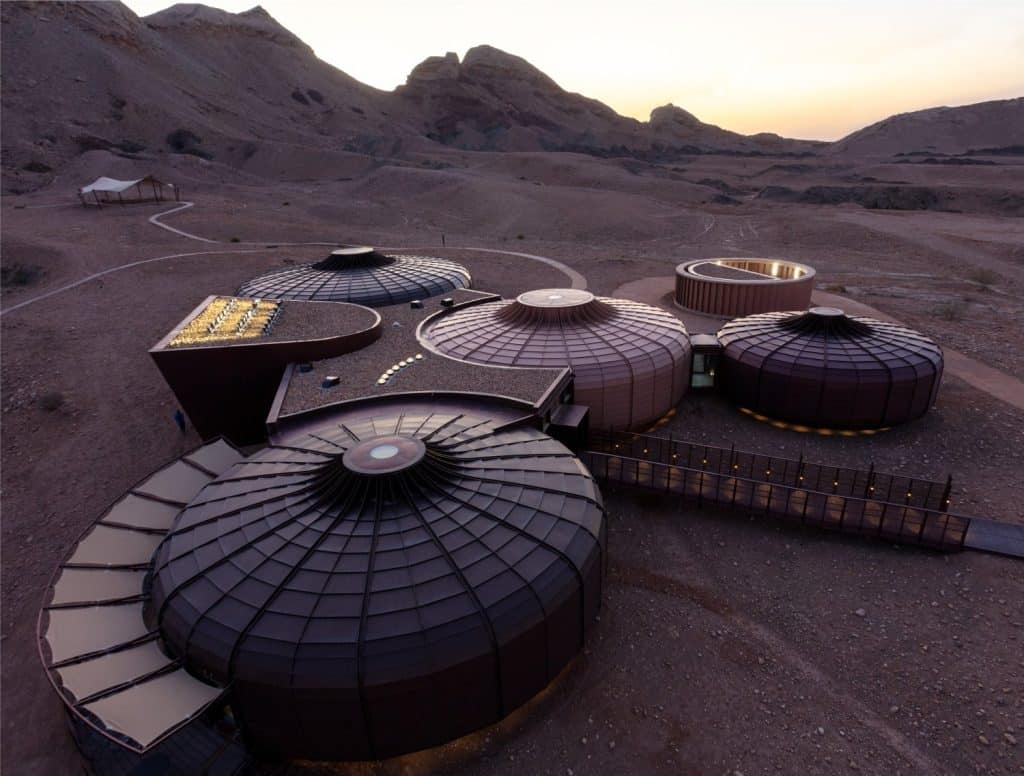 The restrained palette of the interior materials complements the pods' exposed pre-cast concrete shell segments. In some pods, glazing and oculi have been inserted to control natural light into space, tempering the brightness of the desert sun. The Geology Park is the latest addition to a suite of learning centers operated by Sharjah's Environmental Protected Areas Authority who lead conservation efforts in the Emirate, manage protected areas and provide exceptional educational experiences.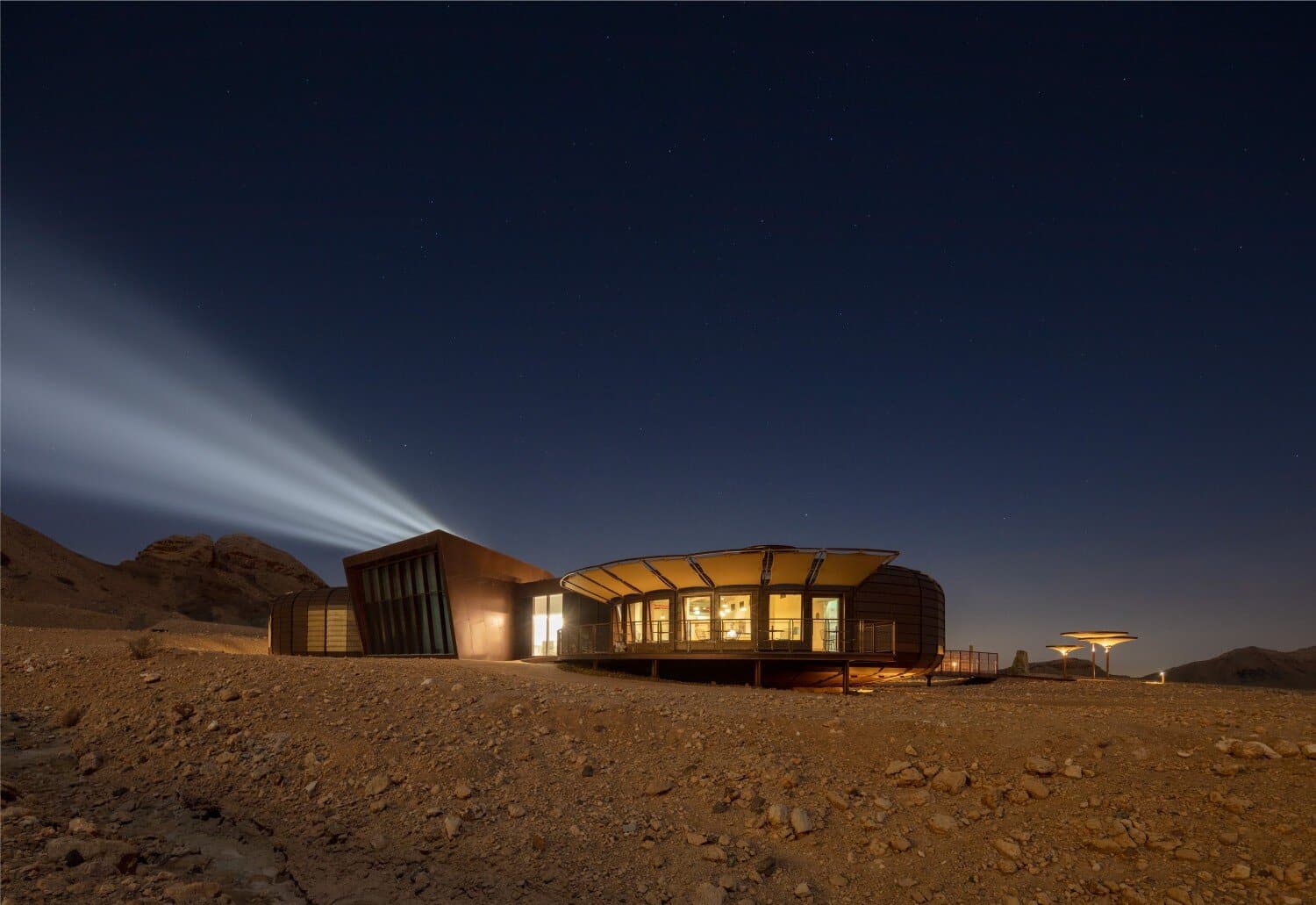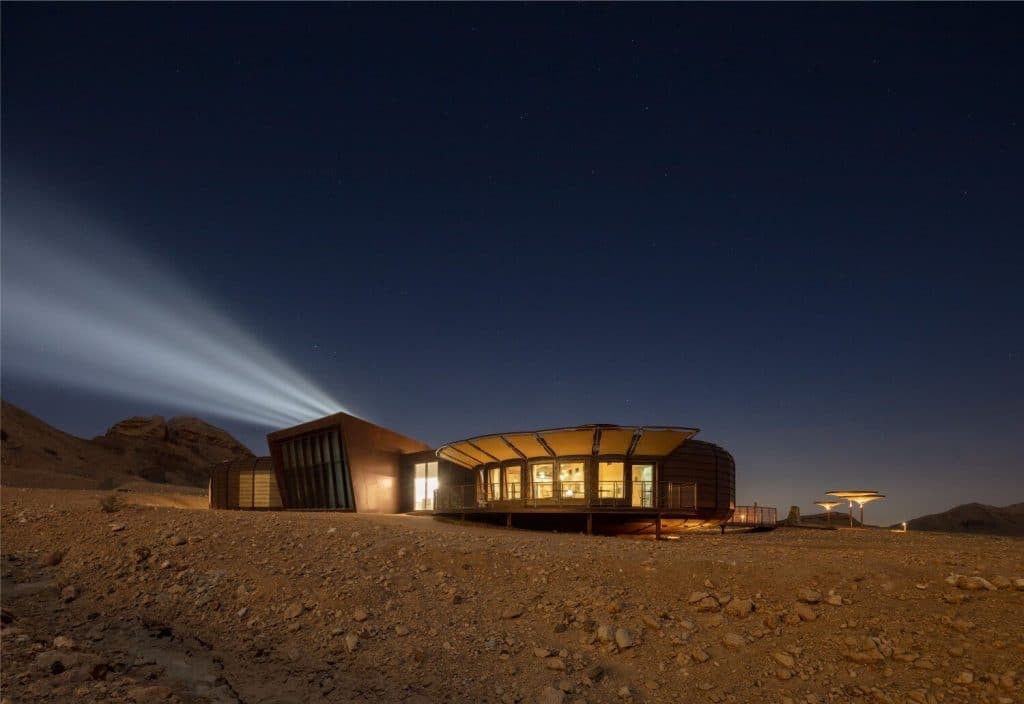 INFORMATION
Photography with courtesy of Hopkins Architects