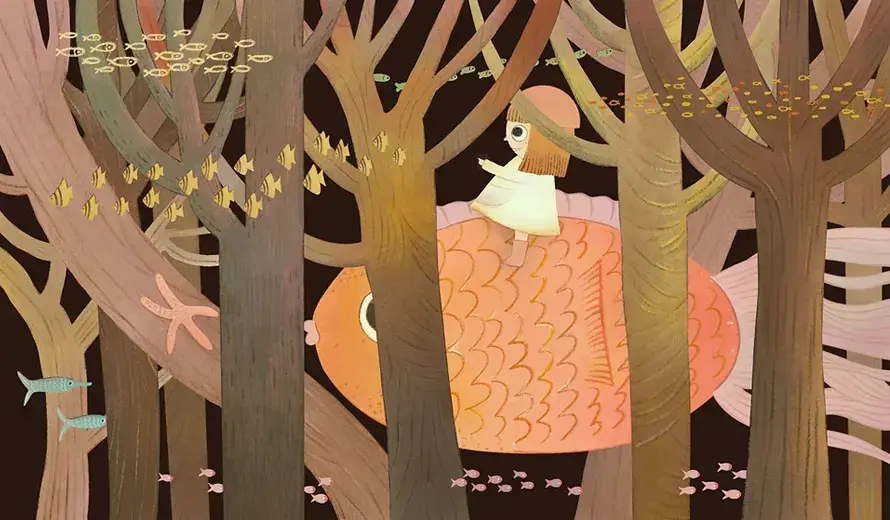 ABOUT
iJungle Illustration Awards 2023 is a competition to celebrate the global art of illustration. Located in Europe, it is open to illustrators, agencies, representatives, students and teachers from all over the world. iJungle 2021 includes 6 categories: Book, Editorial, Comics, Commercial, New Talent (Students), Self-Promotion. A jury of some of the world's best illustrators and art directors will select the winners. All winning works will be exhibited at the iJungle 2023 Annual Illustration Exhibition! The iJungle 2022 Illustration Awards will also distribute the following awards:
Prize of US$2,500.00 for the best of the best;
Up to 1 gold medal for each category (6 gold medals);
Up to 20 Merit Awards for each category (up to 120 Merit Awards).
All awarded illustrators will receive a PRIZE CERTIFICATE.
The gold medalists will benefit from interviews dedicated to their work, with wide promotion on social networks.
Winners will be introduced to Art Directors via the annual ebook we send to Art Directors around the world!
All winners will be displayed in our NEW online gallery, accessible to anyone interested in illustration!
​
Deadline: October 15, 2023
CATEGORIES
Book
Commissioned illustration work in the form of print and digital picture books for children, youth and adults, school book covers, interior illustrations, interactive books, works of fiction and non-fiction, zines, artists' books.
Editorial
Commissioned illustration work for print and digital magazines, newspapers, zines and other publications. Includes illustrations for articles, news, cartoons, political satire, reports and more.
Commercial
Commissioned illustration work in the form of print or digital advertising, merchandising, posters, greeting cards, annual reports, packaging, brochures, flyers, calendars, toys, vinyl toys , stuffed animals, CDs, DVDs, record covers, stamps, board games, animations or websites and the like that have been commissioned for commercial purposes.
New talent (student)
Open to all illustration students from all countries.
Self-promotion
Unpublished work, gallery art, personal or experimental work, work commissioned but not published by professionals)​
Comics
Commissioned illustration work as printed or digital comics and graphic novels (submit up to 5 illustrations/pages).
ELIGIBILITY
The iJungle Illustration Awards are open to illustration works from all countries around the world. Applications created or published for the first time between 2020 and 2023 are eligible. There is a limit of 5 works that each illustrator can submit for all categories.
Due to European sanctions, it is no longer possible for works by Russians residing in Russia to participate in our competition, even though we believe in promoting cultural exchange and understanding between nations.
Entries can be:
Single image entry ($25 USD for one upload per entry) or
Multiple Image Entry ($48 USD for up to five related uploads per entry, excluding Video Game Art, which is 10 works.)
​
New Talent/Student ($25 USD and can submit up to five uploads to enter)
​
Works must be entered in one of 6 categories: Book, Editorial, Comic, Commercial, New Talent (Student), Self-Promotion.

DISCLAIMER: Artificial intelligence (AI) images are not accepted in the competition.
HOW TO PARTICIPATE
Participants must complete the registration page with all required information.
Before uploading, please prepare your submission by confirming the following:
​
Make sure to fill in your email address. The committee will contact you by this email address.
​
Write in advance the title and description of your works in English, so that the Jury can understand them).
​
Send us your digital files saved in JPG, RGB (not CMYK), 1024 pixels on the longest side, less than 2 MB.
​
The winning applications will then be invited to send a new, higher resolution file, following the Jury's decision.
​
At the end of the registration page, after downloading the works, participants will be asked to pay the registration fee:
Individual/Student Image Entry – $25 (US Dollars) (students can submit up to 5 images)
Multiple image entry (up to 5 images) – $48 (US dollars)
​
If you are paying with Paypal using a different name, please enter the participant's name in the Paypal text box.
​
(these fees are necessary to support the expenses of the jury, the publication of the electronic book, the structure of the website and more)
​
DEADLINE END: EST 12:00 / Western European Time 05:00 (UK) or until the ENTER button is active.
​