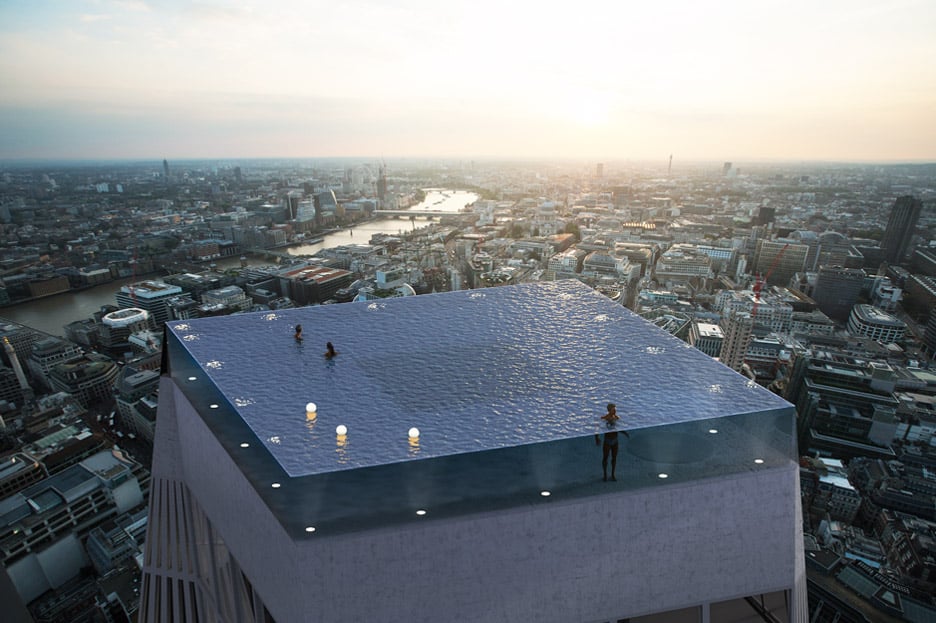 Imagine swimming beside skyscraper peeks or seeing helicopters in the distance while you feel as though you're suspended in crystal blue space above a five-star international hotel's ceiling.
Compass Pools has created Infinity London, a 360 degree pool on the rooftop of a grand building set to be completed in 2020, and it's determined to be an experience that will take your breath away.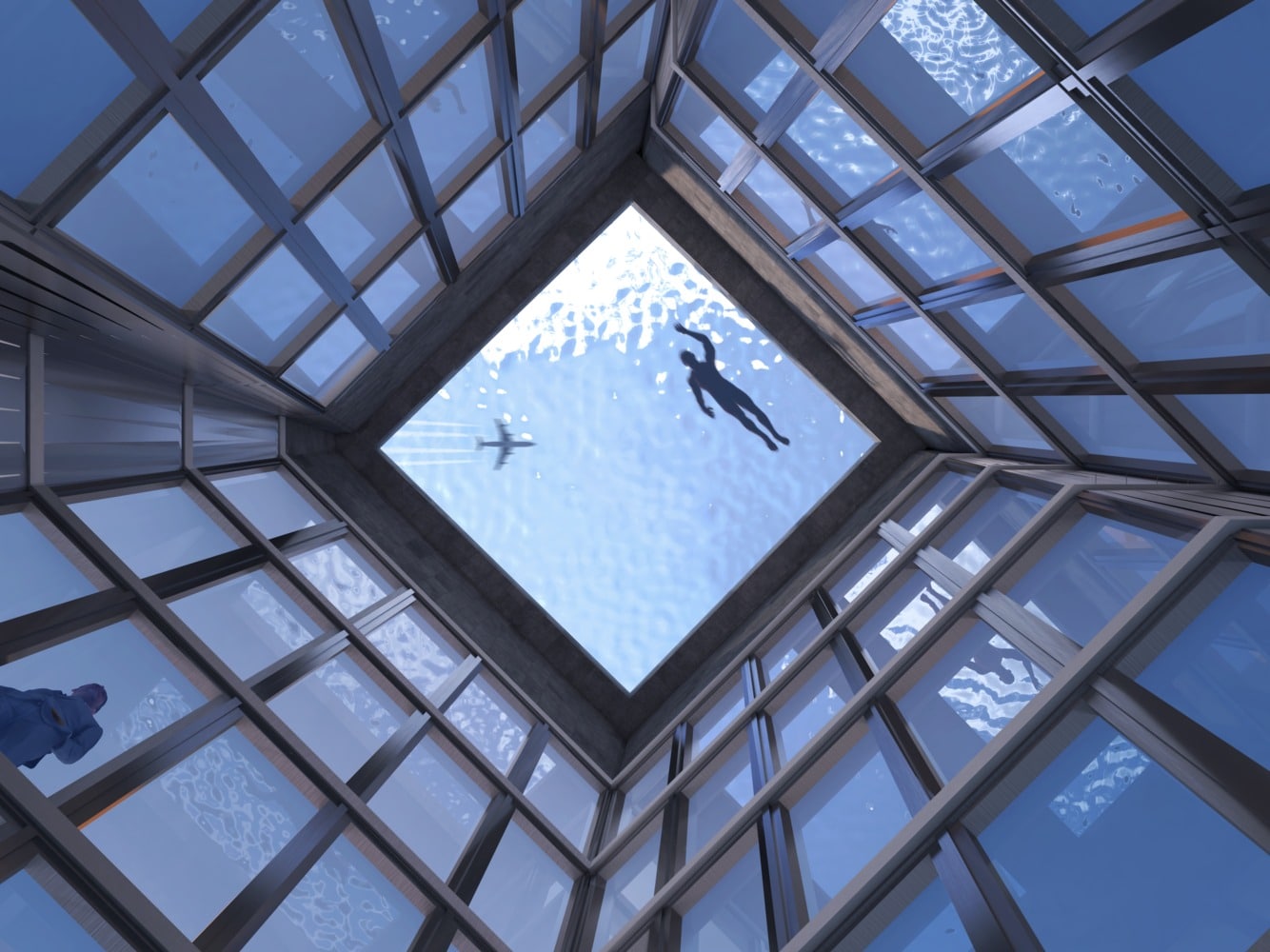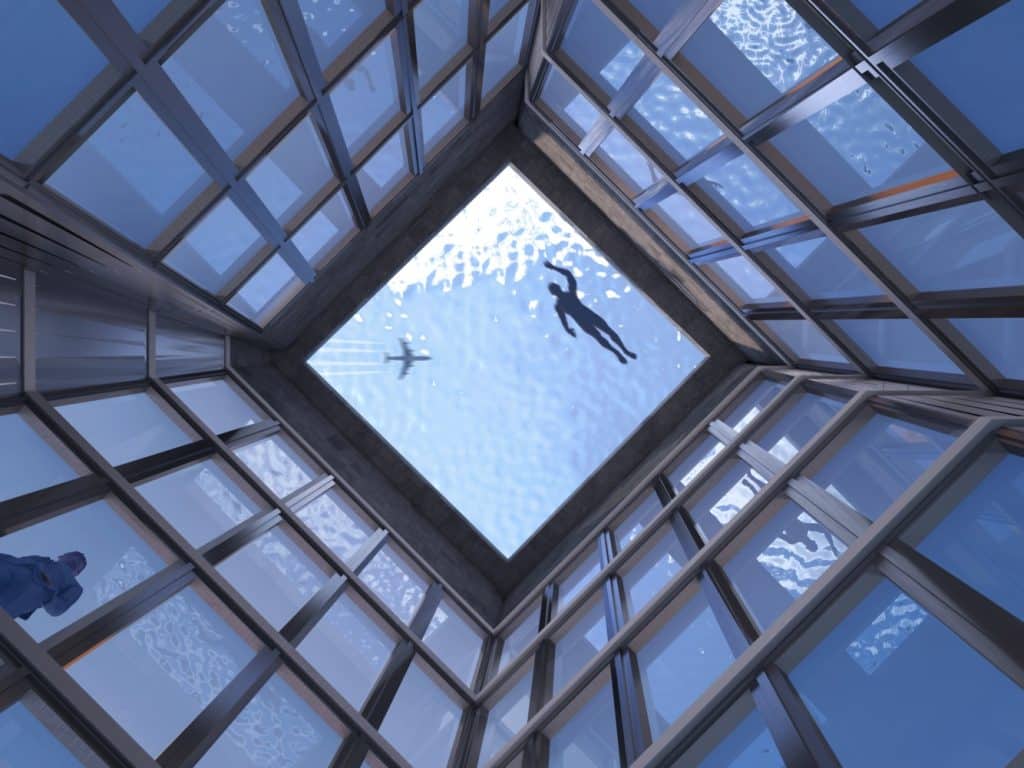 The pool's designer and technical director Alex Kemsley worked with the buildings architects to figure out how to match its special design with the structure, so the building was made to suit the pool and not the other way around. Being on the cutting edge of technology and architectural design, the infinity pool will be entered by a spiral staircase leading into a special water tight room designed like that of a submarine, so no spills will occur, yes, it's kind of hard to imagine.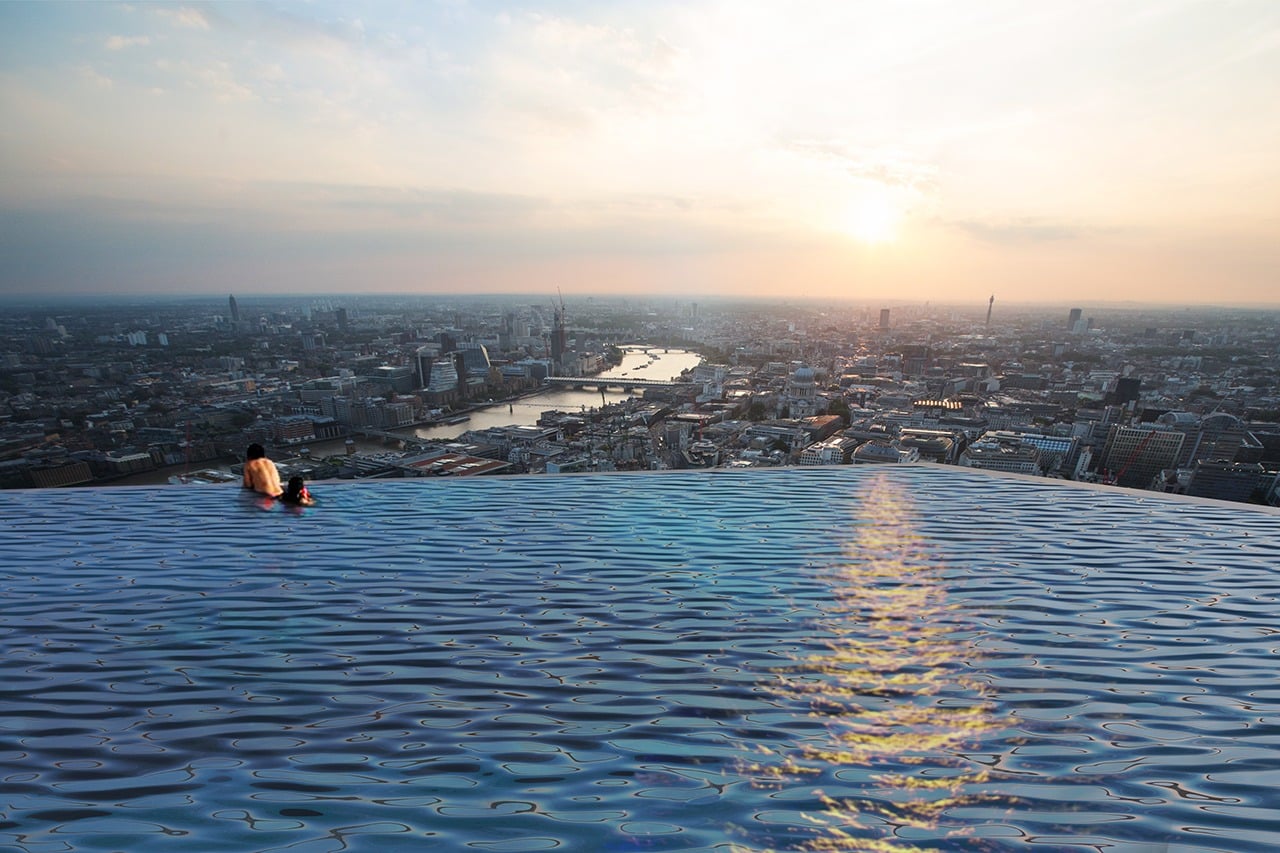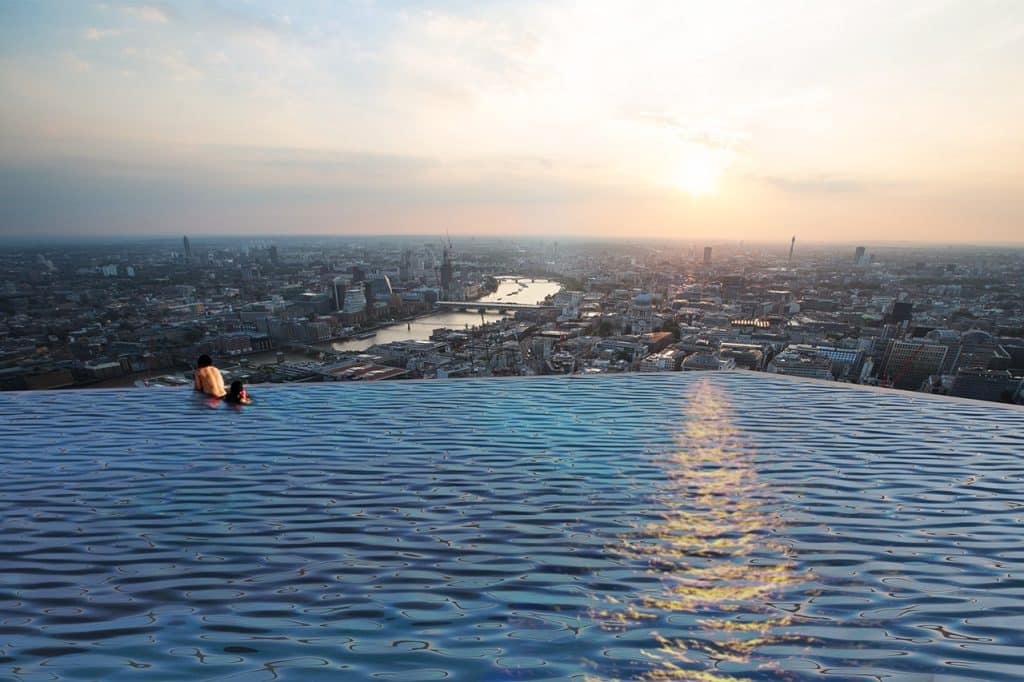 Boasting a litany of advanced features like environmentally friendly heating and cooling, glass walls, wind reading devices and earthquake precaution systems, this square cube of bliss will be the envy of all of England.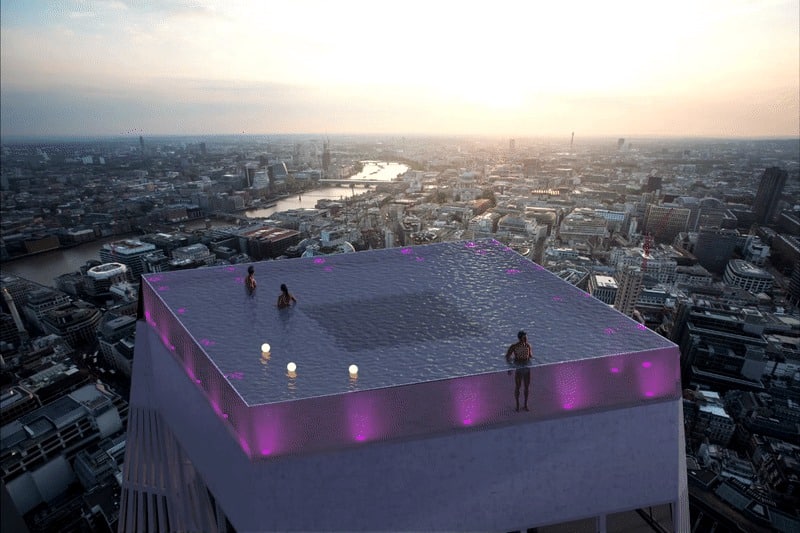 INFORMATION
All images: Compass Pools
For more information, visit the Compass Pools website