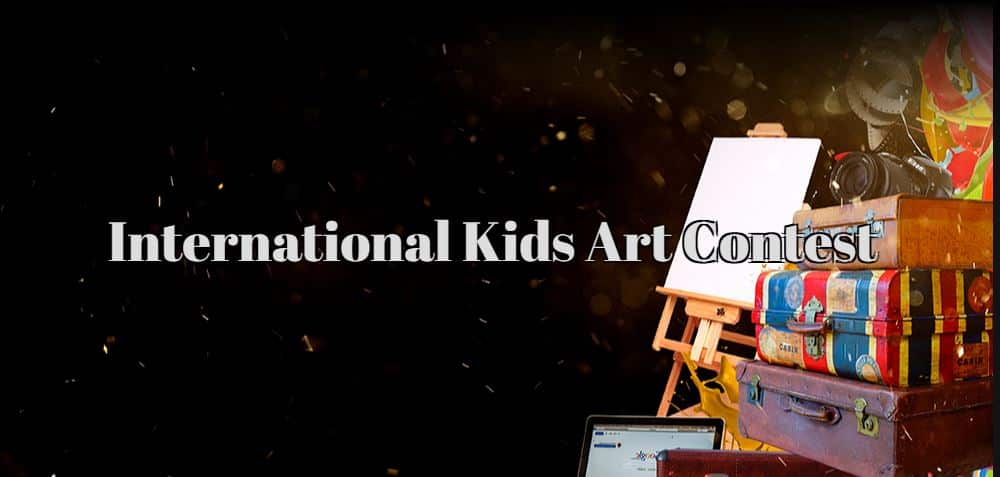 About the Event
The Happy DEGART KIDS International Art Exhibition and Competition will be hosted by DEGALLERY located in historic Bryan, Texas from November 17th to December 29th. The opening reception will take place on Thursday, November 17 from 6:00 p.m. at 9:00 p.m. with prize giving at 6:30 p.m.
Bryan is a city and the county seat of Brazos County, Texas, United States. It is located in the heart of the Brazos Valley (East and Central Texas). Bryan borders the town of College Station, which lies to the south. Together they are called the Bryan–College Station metropolitan area, which has a population of over 250,069.
Bryan is rich in atmosphere, commerce and personal stories. From antique shops and family restaurants to art galleries and boutiques, this acclaimed cultural district of Texas is where history meets community.
Registration Submission
Award Judgment
Awards
Prizes and diplomas will be awarded in each category: 4 to 7 years old, 8 to 11 years old, 12 to 14 years old and 15 to 17 years old.
All entrants and winners (1st, 2nd, 3rd and honorable mentions) will receive an online certificate and diplomas awarded.
All winners will participate in the art exhibition at Degallery from November 17 to December 29.
The Best of The Show works in each category will receive a prize, a diploma and a Rossete by mail.
Important Dates
Exhibition dates: November 17 – December 29 (Reception on November 17) 2023
Application dates: February 1 to September 1, 2023
Work shipped to arrive at DEGALLERY: February 10 – September 10, 2023
Hand-delivered work to arrive at DEGALLERY: February 10 – September 10, 2023
Hand-delivered collection of unsold works of art: January 1-10, 2024
Unsold works packaged/shipped: January 5 to 10, 2024
Entry Requirements
Eligibility
This is an international competition with a jury open to ALL countries.
Artists must be between the ages of 4 and 17 to enter the competition.
The main theme is "My greatest wish".
All entrants will be judged on their original style and artistic merit.
Drawings must be original and authentic.
All mediums are accepted: pencil, charcoal, watercolor, oil, etc. CAUTION: Pastels or charcoals must be properly sprayed to avoid smudging.
Computer-generated photographs and illustrations will not be accepted.
Signatures or initials must appear on the front of the work and be located in one of the two lower corners. Do not forget to indicate your name, your age, your country and the title of the drawing. Also be sure to sign the photo with your original signature. All drawings without a signature, without a title (name of the drawing) and without age will be automatically disqualified!
Only one registration per student will be allowed.
In addition, all drawings, paintings, etc. copied or traced will be disqualified. We only accept original drawings and paintings.
All drawings without entry form, title (image name) and age will be automatically disqualified!
Entry forms must be printed and mailed with the artwork.
If you would like to refund your artwork and receive the original diplomas, add this information to the registration form and return USPS, UPS, DHL, or FedEx mail/email shipping label. . You can mail/email the return label to us anytime until January 10, 2024.