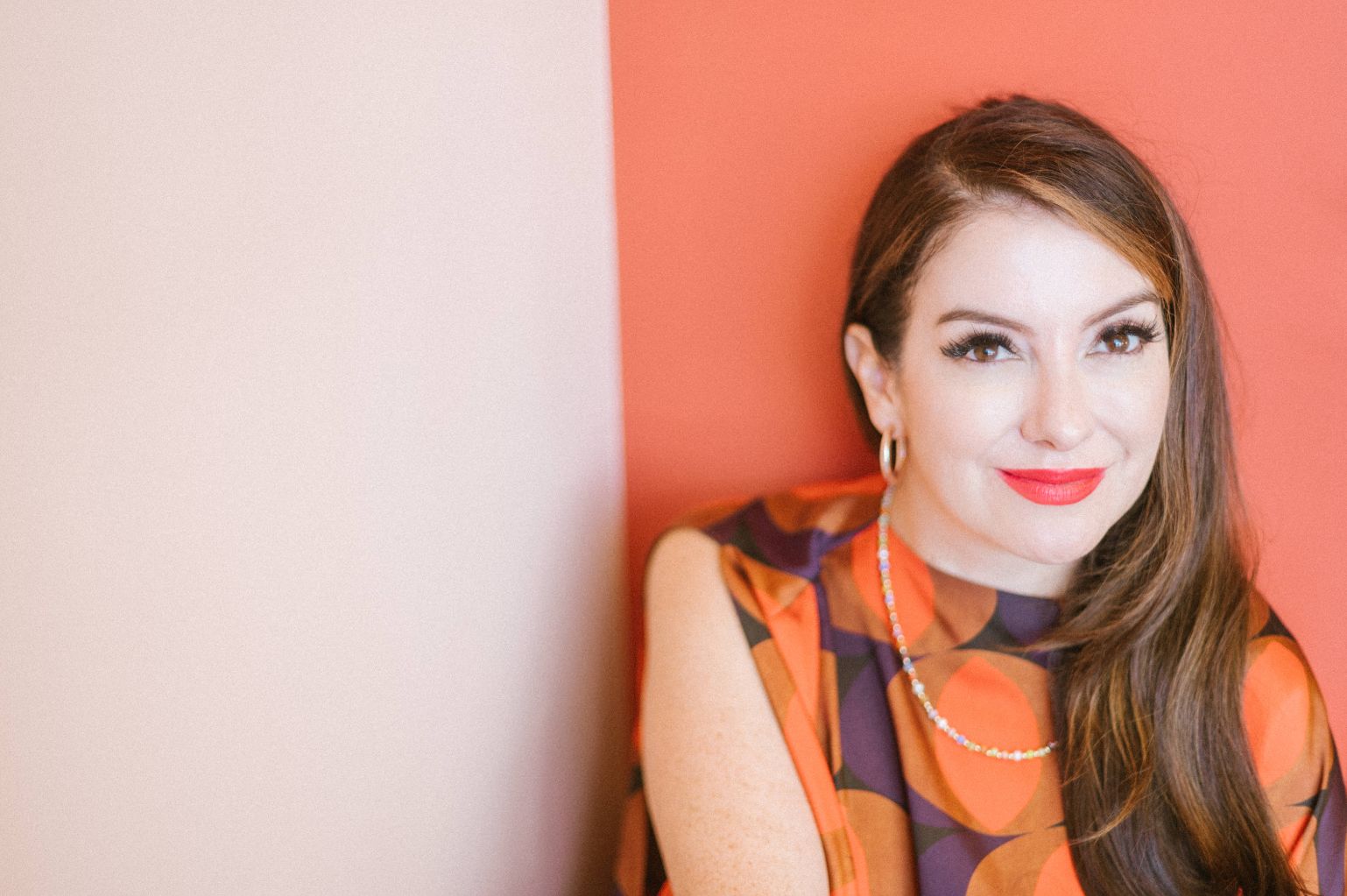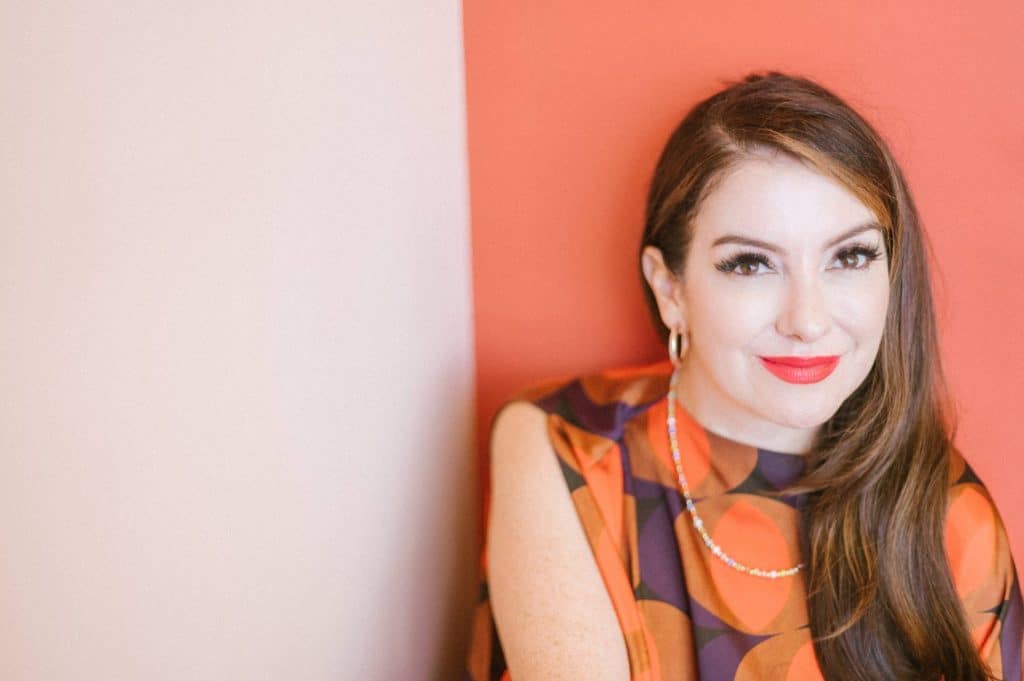 Who is Paola Zamudio?
Paola Zamudio is a Colombian-born, Miami-raised, New York-living creative. Paola is a designer, a collector, a researcher and is always adding to her mind's ever-developing mood board, bringing a unique approach with one-of-a-kind results to every project. With an expertise in trend forecasting, Paola brings a global perspective to her interior design, branding, creative direction, event planning… placemaking.
Paola is an award-winning leader and rule-breaker in the historically hierarchical design industry, where she is on a mission to coach creatives alike under her direction. As a minority in the industry, Paola is a proud Latina leading a team of women and inspiring through design, research, and innovation. Her projects share a common goal: designing spaces to inspire future generations. This includes curating spaces that promote health and wellness, as well as connecting the dots so that her projects have a distinct brand identity represented physically and digitally.
Paola is the Founder + CEO of npz studio+, which started as an interior design studio in 2014 and has evolved into a full-service creative firm engaging in creative direction, branding, art direction, graphic design, social media, and event planning.
What inspires you?
Good energy, music, traveling, and my dogs: JoyZ + CoCo!
What started you on this creative path?
For as long as I remember I've been inclined to create, whether it is design, music, art, painting. I always need a way to express myself, especially through the use of color. I get very stimulated when I see color and my mind starts to spin and I feel happy!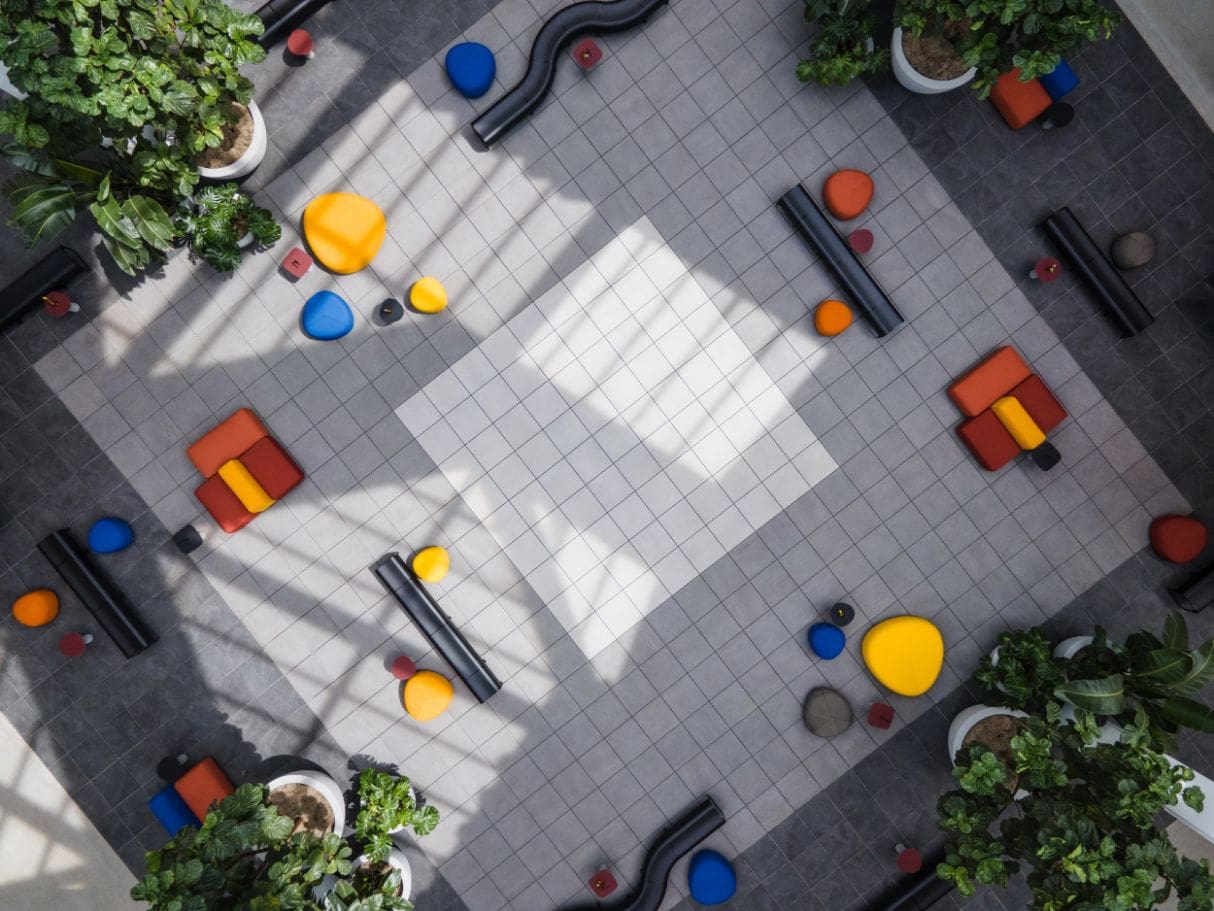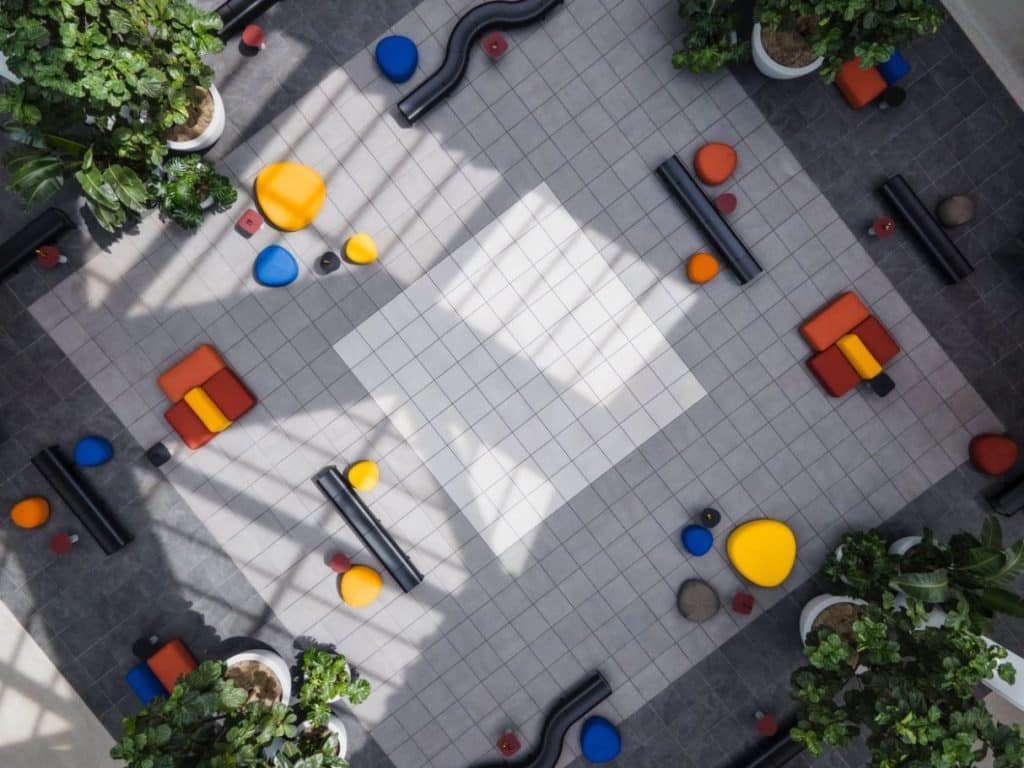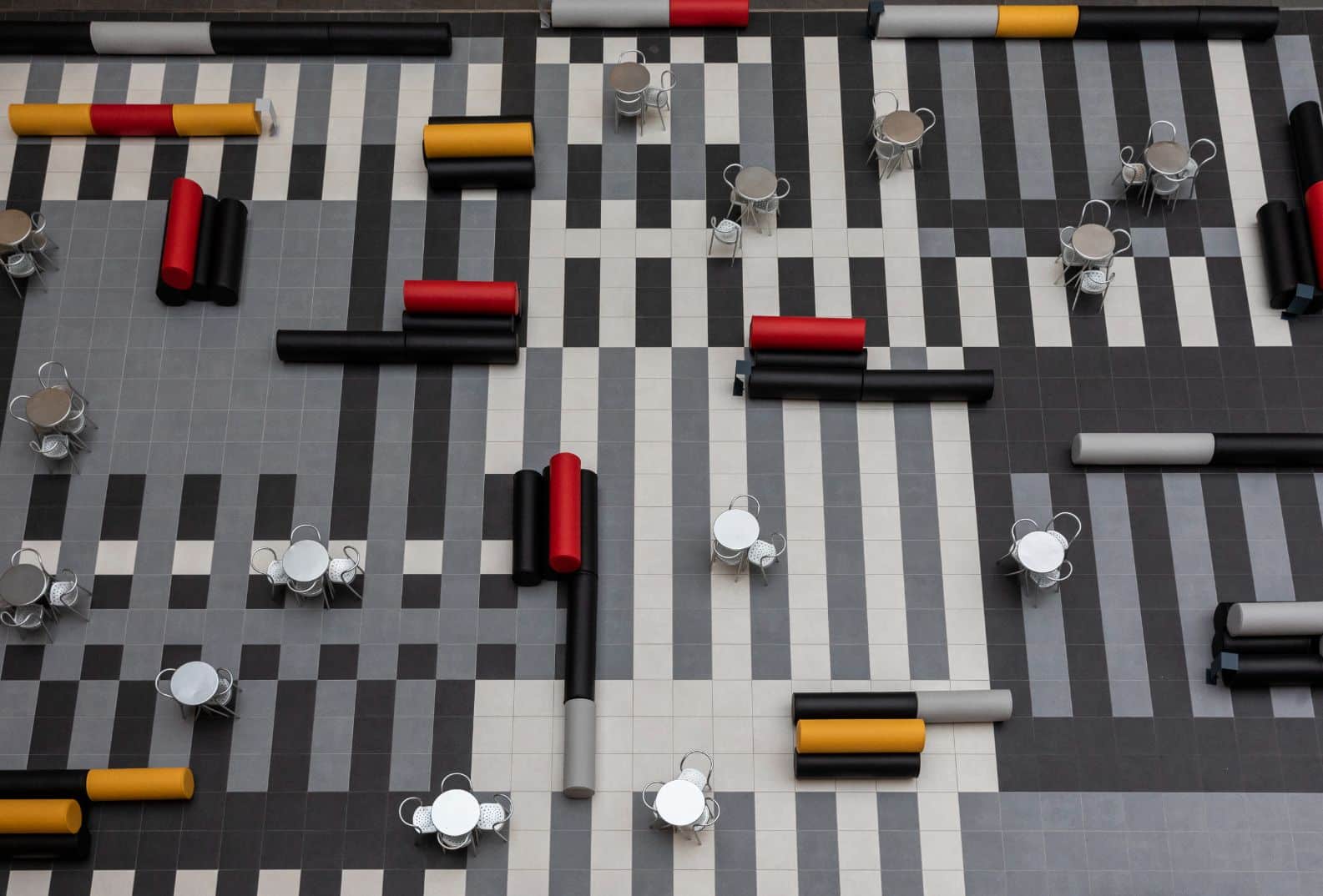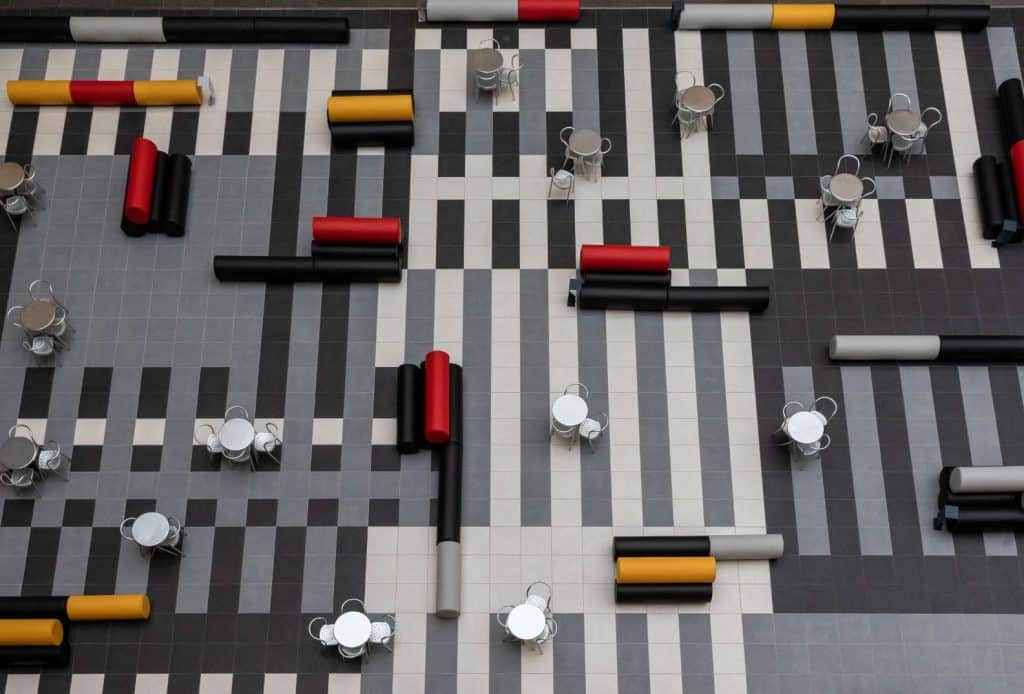 How do you describe your design aesthetic?
My design aesthetic is called retro-futurism. I take elements from the past and connect them to the future. I'm especially inspired by the Bauhaus art movement which incorporates color, design + architecture and was the school of many iconic creatives like Anni + Josef Albers, Mies van der Rohe, and more.
How did you decide to start your own firm?
It happened organically. I worked in different industries and it gave me strong experiences and skills to become an entrepreneur. Creating my own firm felt like the right fit for me as I can make my own decisions and disrupt the traditional business model.
As you mentor so many women in this field, did you have a mentor who helped you?
My mom has always been my mentor. From when I was young, she pushed me to be my best, educate myself, stay curious, and always encouraged creativity. It put me on the path to success, kept me highly motivated and never satisfied. She continues to push me to be the best version of myself professionally, personally, and mentally.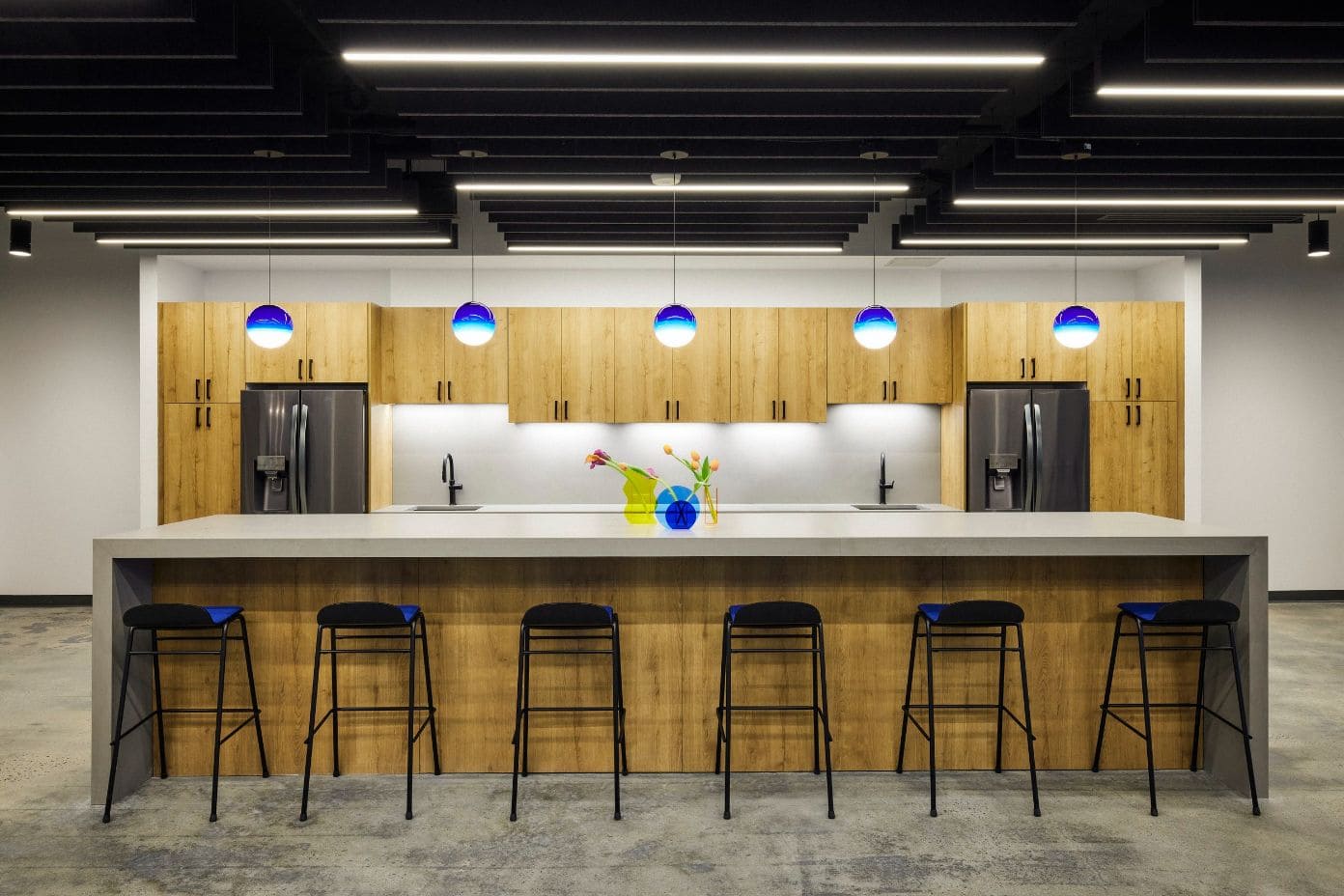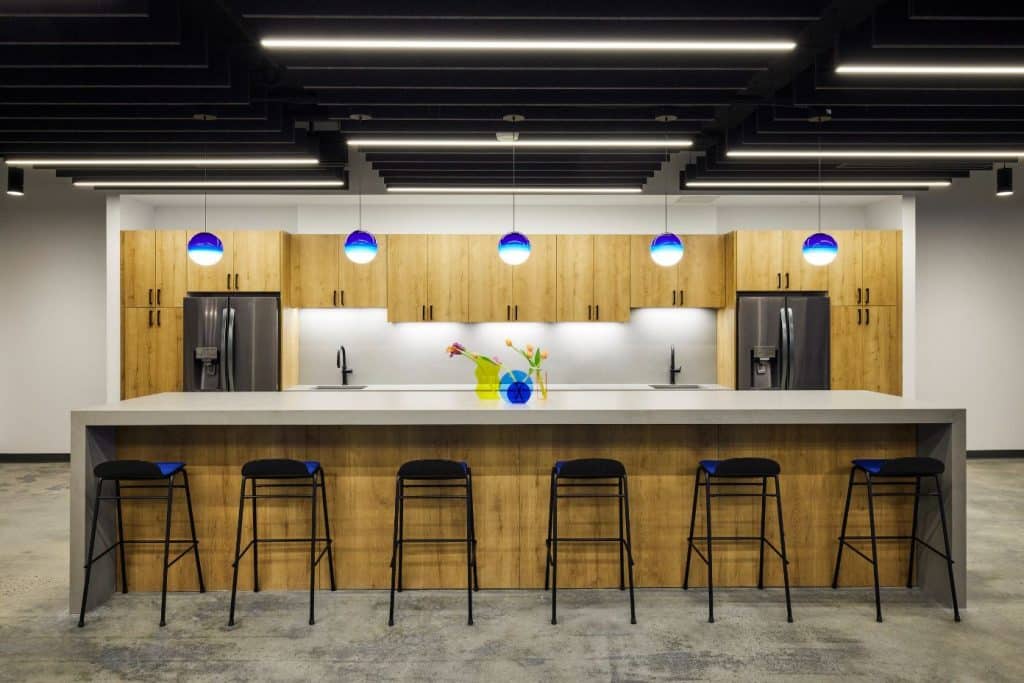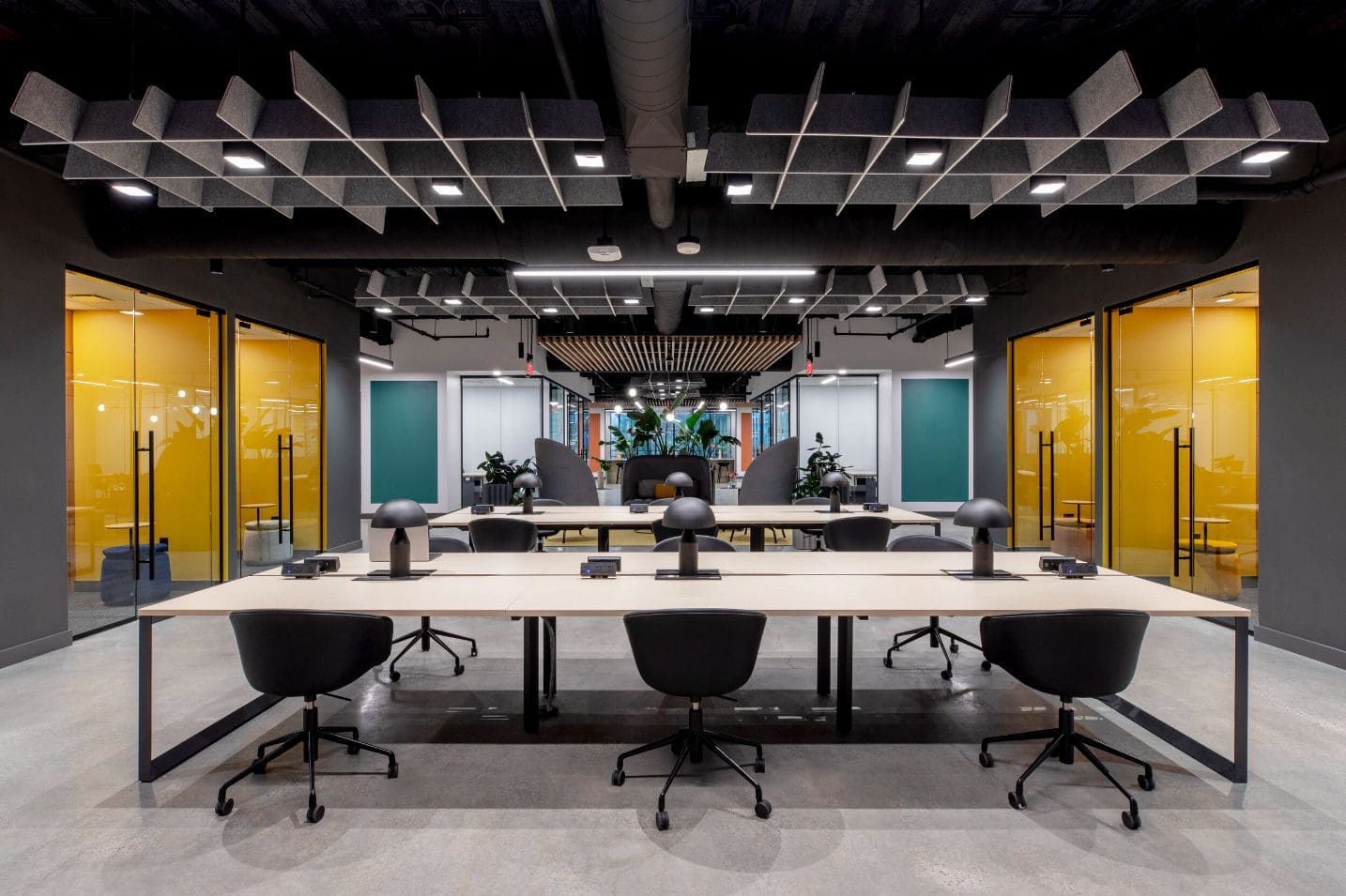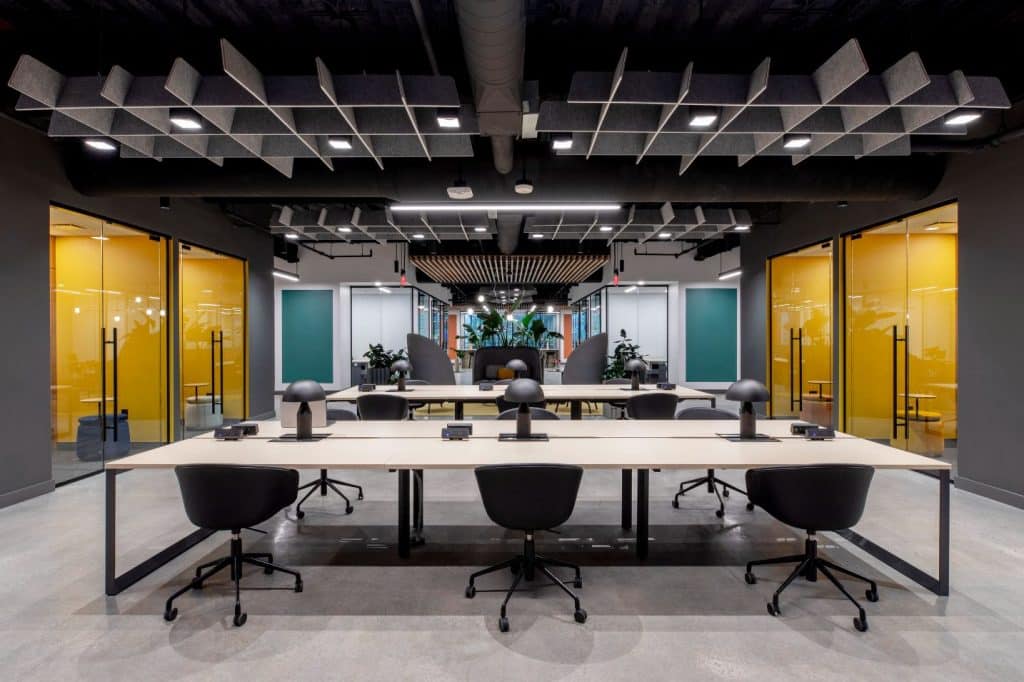 What are some of the best lessons you have learned in being a success in the design world?
A quote that I live by is: "Ego is not your amigo." When you have ego, you lose the sense of reality and start thinking with a different mentality. You have to always remember where you started and be grateful for the journey. If you want to continue growing, creating, and thriving you have to be open to different ideas and perspectives to learn from and flourish. Every moment, project, team member, and experience I have had helps me stay grounded. Despite the awards and features I receive, I am still that same dreamer Paola at the end of the day!
Lastly, I find great importance in the phrase: "always be learning." This is imperative to keep my work fresh. Whether it is through continued education, visiting museums, or picking up a new hobby.
Your designs often seem inspired by iconic artists, can you tell us about some?
Yes, I love art and doing research on all of my projects is essential for me. I love looking into new forms of art and implementing them into my projects. For instance I admire the work of Josef and Anni Albers as I am heavily influenced by the Bauhaus. The original carpeting of the conversation pit in Bell Labs represented 'Homage to the Square'. When reimagining Bell Labs into Bell Works, I used my design perspective of retro-futurism by working with Bell Works Master Architect, Alexander Gorlin, to create the public space in the Main Atrium by adding furniture (in collaboration with Ron Arad and Moroso) that imitates the workings of Josef and Anni, who were dear friends of Saarinen.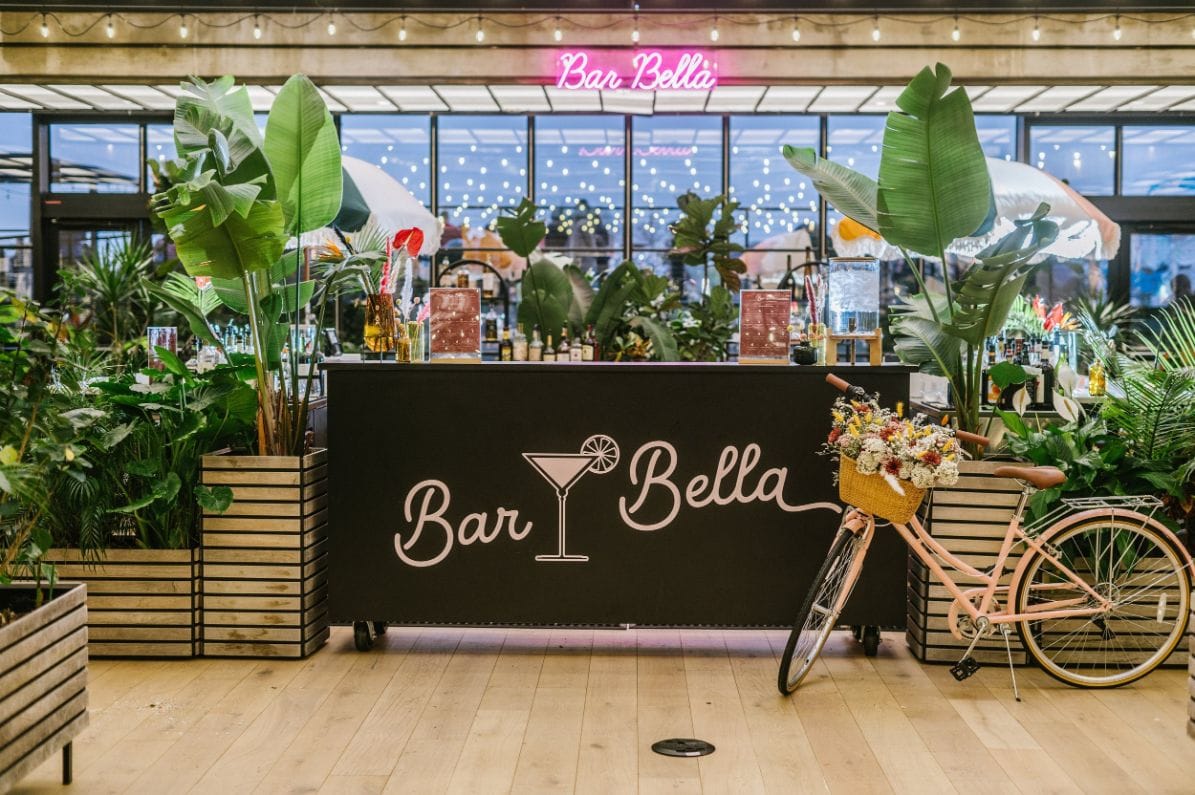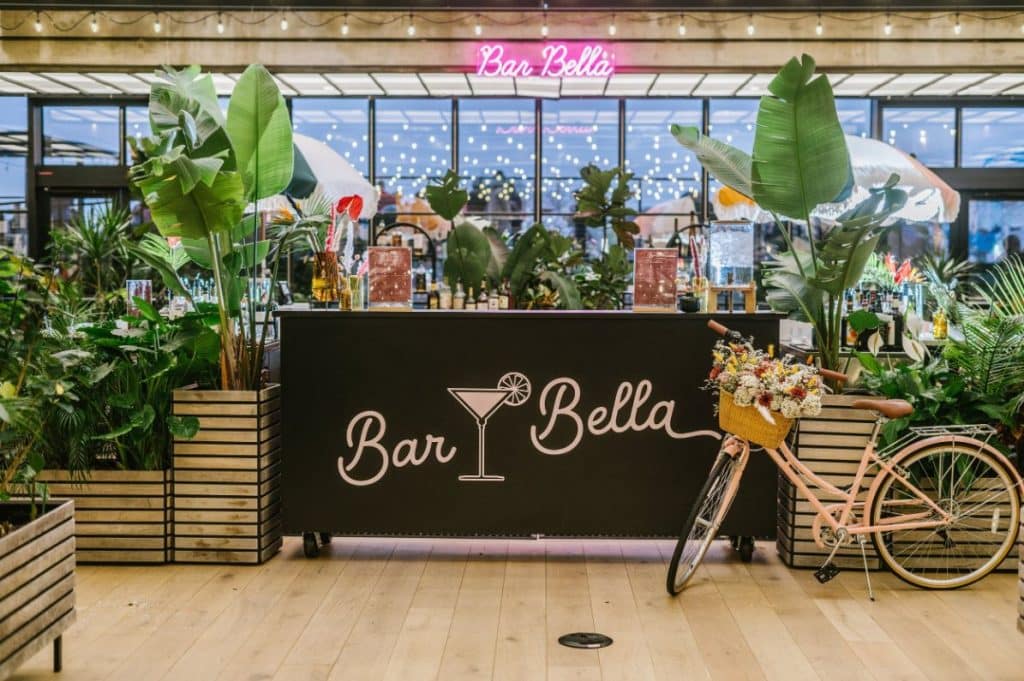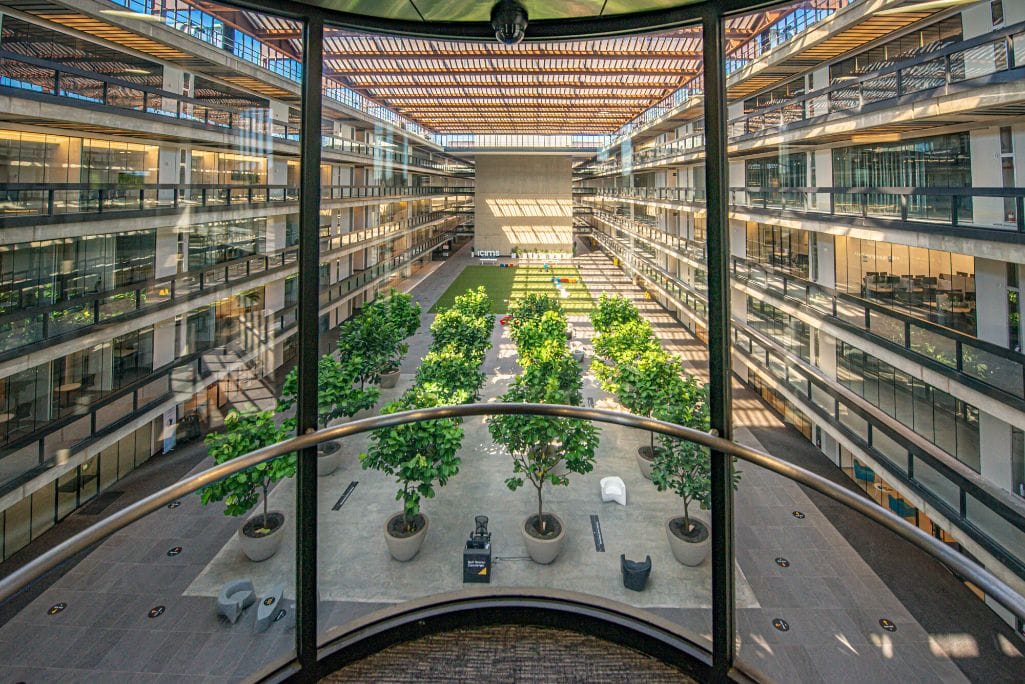 The Bell Labs campuses are enormous in size. How do you tackle such enormous projects without getting overwhelmed?
It's a layering process. I take time to do research and learn about the history of the space and find ways to bring it back to life.
And how do you make such large projects into such cozy and beautiful spaces?
I like designing for the senses so to me it starts with the light, colors, music, plants, elements that bring life to the building in an organic way.
What's next for you? What are you currently working on?
I'm working on different projects, repurposing old buildings and bringing them back to life. I love the sustainability aspect of what I do, giving beautiful buildings a second life!
I am working on Bell Works Chicagoland! We are currently transforming a former AT&T Ameritech campus in Hoffman Estates, IL into the second Bell Works! I am mainly designing public spaces and offices, while building the brand through social media, events, and activations.