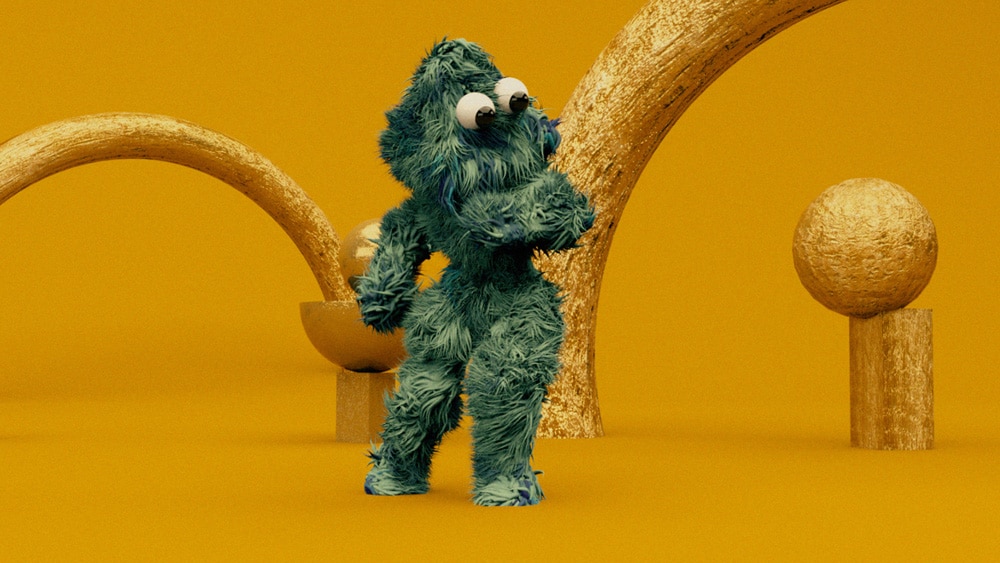 The flamboyantly fuzzy humanoids of John McLaughlin's animated province welcome viewers to immerse in an artistic embrace marked by theatrical design and stellar aestheticism. Working as both artist and director from New York, McLaughlin digitally fashions astral vistas for his shaggy subjects. Their native tongue? Motion. These curious beings love to dance, flail about, and for some – flexing their Air Maxes (thanks to a recent partnership with Nike). McLaughlin's key feature when it comes to conceiving most of his creatures are prominent eyeballs. They roam in picturesque and totally enthralling esplanades, strutting in their coat of polychromatic fur. For a visual designer like McLaughlin, he is able to present his work to fascinated viewers through the easy to build yet sophisticated interface of Squarespace, where domains, websites, online stores, and marketing tools can be built for a stunning online presence. We explore further into the creative mind of John McLaughlin in the following interview.
Your hyper-realistic works are an intrinsic fusion of technology and art. What encouraged you to study digital art during college years? 
I had interests in music, art, and cinematography with a short attention span. I wanted to figure out how I could make art for commercials and music videos. Then I discovered Motion Graphics and decided to pursue that during college. At that point, I was primarily an oil painter, but once I took a digital painting class and continued exploring new artistic mediums, I eventually loved being able to incorporate all my passions into one college major.
Fuzzy Dude is a funny hairy character with big eyes and a triangle head that populates all your animations. How did the initial idea to create it come to you? Does this character reflect somehow your inner side?
Early in my career, I taught myself Cinema 4D, and one of the first software functions I became fascinated with was being able to generate hair. I always like conceptualizing and creating bold characters on pen and paper, and over time, I was able to digitally construct what would become the head of Fuzzy Dude. The rest followed as I understood the program more and felt more confident in my ability to continue building out a narrative around the character.
This may sound a little strange; I think the concept of the character is more a reflection of myself. I love to keep the audience or viewer involved as much as possible and reading comments like "not quite sure what this is, but I love it" is the goal for me. I want Fuzzy Dude to encourage people to come up with their own interpretation of the story.
Getting Anna Wintour to hold Fuzzy Dude during fashion week and having it featured in Beck music video for "Wow" are just a few highlights of your professional career. Did you expect all this success?
I definitely didn't expect any success at all. I don't think an association with celebrities is necessarily the end-all version of success either. Fuzzy Dude for so many people has become a source of weird, and in many ways, unexpected joy. Overall, there are other things I'm working towards regarding Fuzzy Dude's development and my own professional creative growth. More on that soon.
What does art mean to you, and how do you stimulate your creativity?
Art means so many different things to me, and I believe there are many things which can be art. Being a creative outlet and what I can express my ideas with is what it means most to me. I stimulate my creativity by listening to music, reading, writing, walking. Doing as many non-digital things as I can.
Many artists are making a name through social media, and their artistry can be shaped by the attention they get online. What are the pro and cons of social media an artist must consider?
The pros are exposure, connections, community and getting over the fear of sharing unfinished or incomplete work. The cons are that it gets away from the art of making art. I see too many artists apologize for not posting in a while or base their followers' feedback as the foundation for their entire creative practice. That's bizarre to me. At a certain point, artists need to focus on sharing what they want when they want instead of yielding to pressures or fleeting social trends. Don't make art for social media if you can help it. Do it because you love it, because it's your passion, and because you want to refine your craft.
Ask us a question.
Why?
Squarespace assisted you in creating your website and in artistically showcasing your portfolio. What are the aspects that made you choose this website builder?
Since I'm not a web designer, I needed a great template-based platform to build my website. Squarespace has a great selection of templates that are easy to customize while still maintaining that minimal and refined experience that I was after.
What website template are you using now to feature your projects? How much time did it take you to design your website in a personal way?
I'm currently using the 'Margot' template. It took me about 2-3 days to design it initially, but I'm constantly updating it with new work as I go and spend a little bit of time making small adjustments with each update.
Are you looking to build your own website? Go to Squarespace.com for a free trial and when you're ready to launch, use the offer code VATELIER8 to save 10% off your first purchase.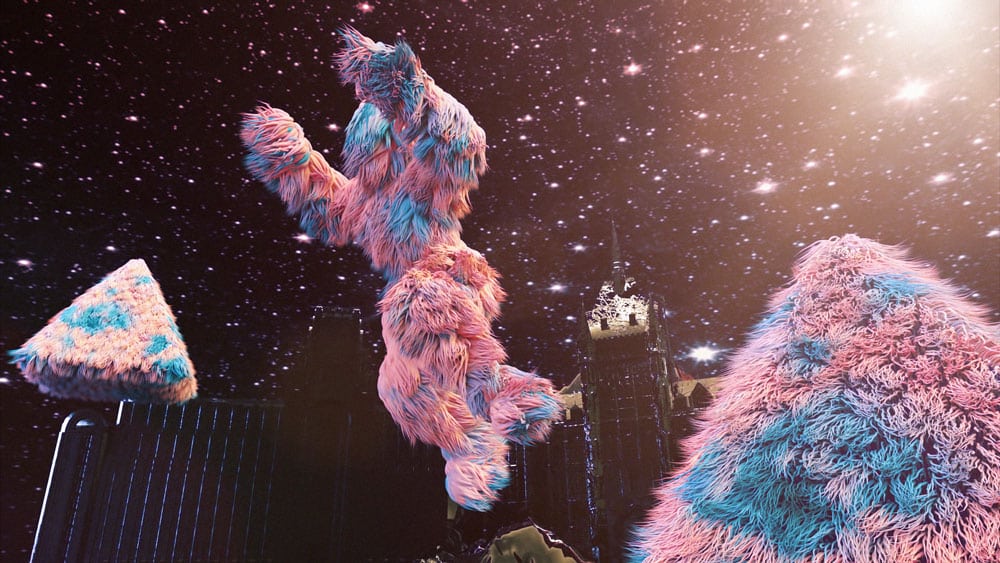 All images: Courtesy of artist, John McLaughlin