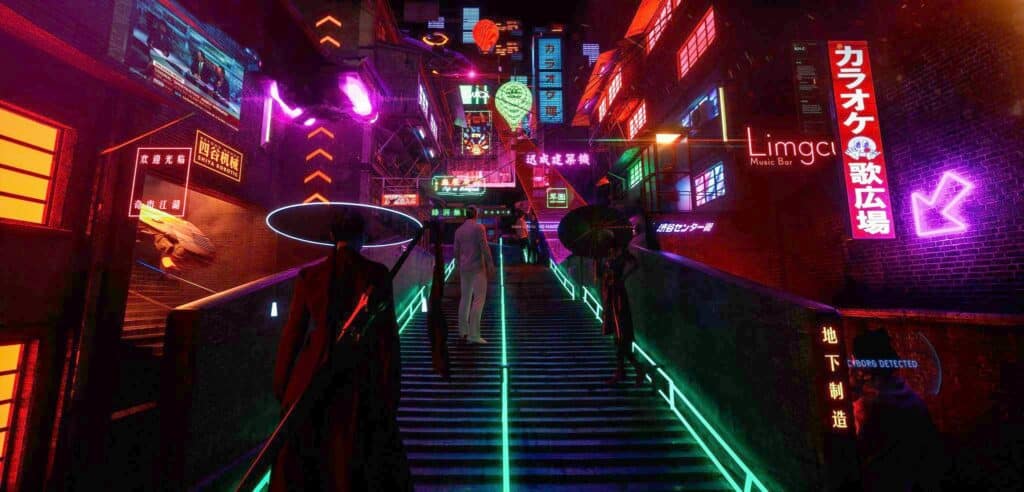 Yuen Hsieh is a multimedia artist who specialised into film directing. Born in Taiwan, he graduates at Royal College of Art and starts shooting his video around the world. Being inspired by sci-fi films and video games he creates his own possible futuristic worlds. Each film is a perfect combination of high-concept visuals and storytelling, that stimulates the imagination of the viewer. By empowering the new technologies, the artist encourages a peacefully living between robots and humans. Hsieh's creative works has been exhibited worldwide and he has successfully collaborated with big brands such as Nike, Adidas, Chanel, 88Rising, etc. Hsieh has founded YUEN HSIEH Studio developing concepts and providing creative production for different kind of projects.
You are not only a multimedia artist, but you are also a storyteller. Each of your videos has a captivating story behind which is also visually highly elaborated. How do you manage to marriage the conceptual and the visual part so well?
I guess I am just trying to create something which is fascinating me. To build up a universe somehow it could be link together in the end.
Your short-films feature utopian worlds of tomorrow inspired from sci-fi films and games. Are you personally eager living one day in some of the worlds you have imagined?
Haha, we are already living in the worlds we have imagined. We live virtually, happily, physically and depressingly at the same time. There is no boundaries anymore.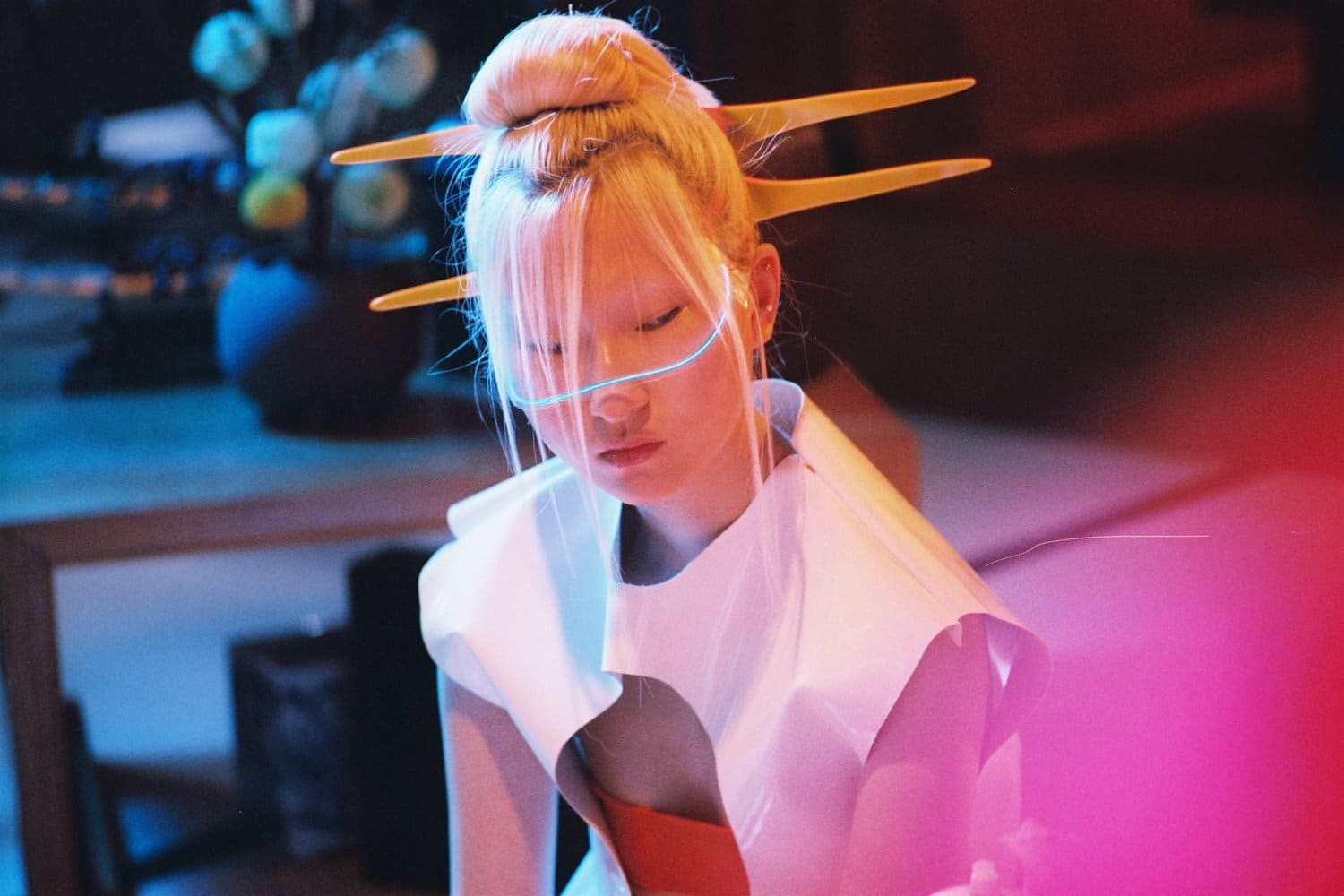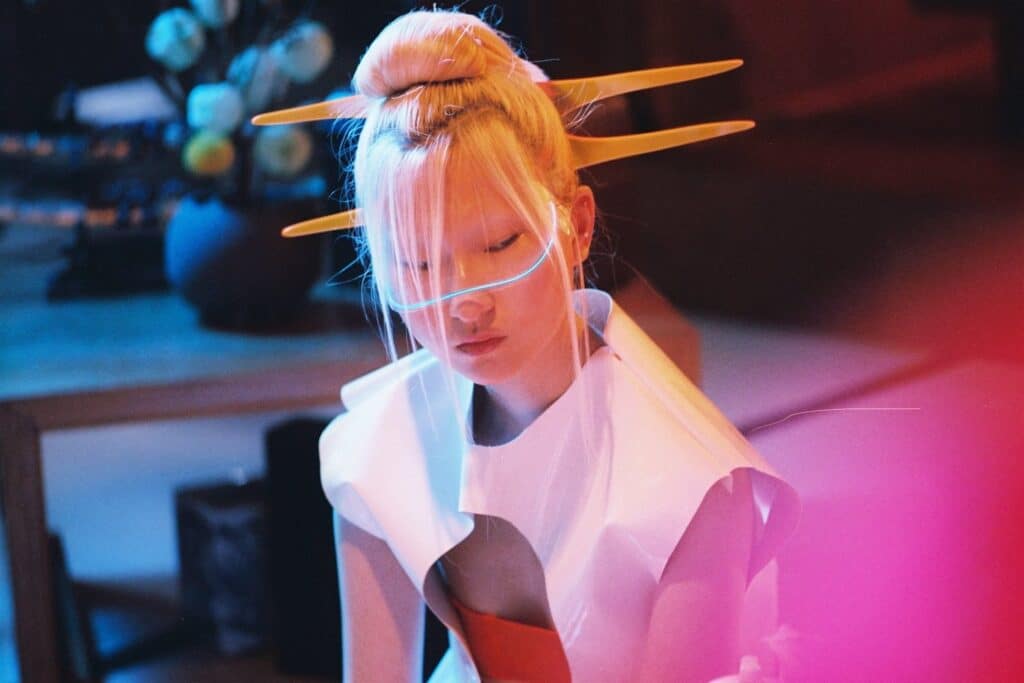 With the video "Xiu Long", presented at London Design Biennale, you are paying tribute to your native culture. Which features of Taiwanese traditions fascinate you most?
When I was doing a research in Taiwan, back in 2016, I visited a master of Taiwanese funeral paper offerings. What he was doing was quite different than others. He was making contemporary funeral paper to dead people, such as MacBook Pro or the latest Louis Vuitton bag. I remember the tradition of funeral paper offering dead people what they wish to have when they were alive. This inspired me a lot, the young generation might want to purchase a funeral offerings of 100K more Instagram followers.
Had moving to Europe influenced your artistic aesthetic?
I guess there are two stages of it. When I was in Central Saint Martins, back in 2006, most of my friends were art students and at that time I wanted to be an artist. For one of my projects, called "Her", I collected the letters which were for previous tenant. One day accidentally I opened up a DHL express package and I found out she was actually an actress. The package was her resume, which told a lot about her experiences. So I opened up all the letters I had collected for two years and started the journey to find her. I even found some of her hair sample somewhere in the apartment and sent it to lab to do some test and analysis about her health condition. When I was at Royal College of Art in 2013 I decide to focus on film as a medium to work with. The people I met there were engineers, scientist, or people who study Chinese medicine and decide to study art to apply with their experiences from other field. I guess it totally changed my life and my artistic aesthetic as well. I was working with a lot of artists at the time just to experiment and I suppose the best work happens when everything is pure.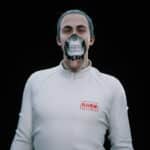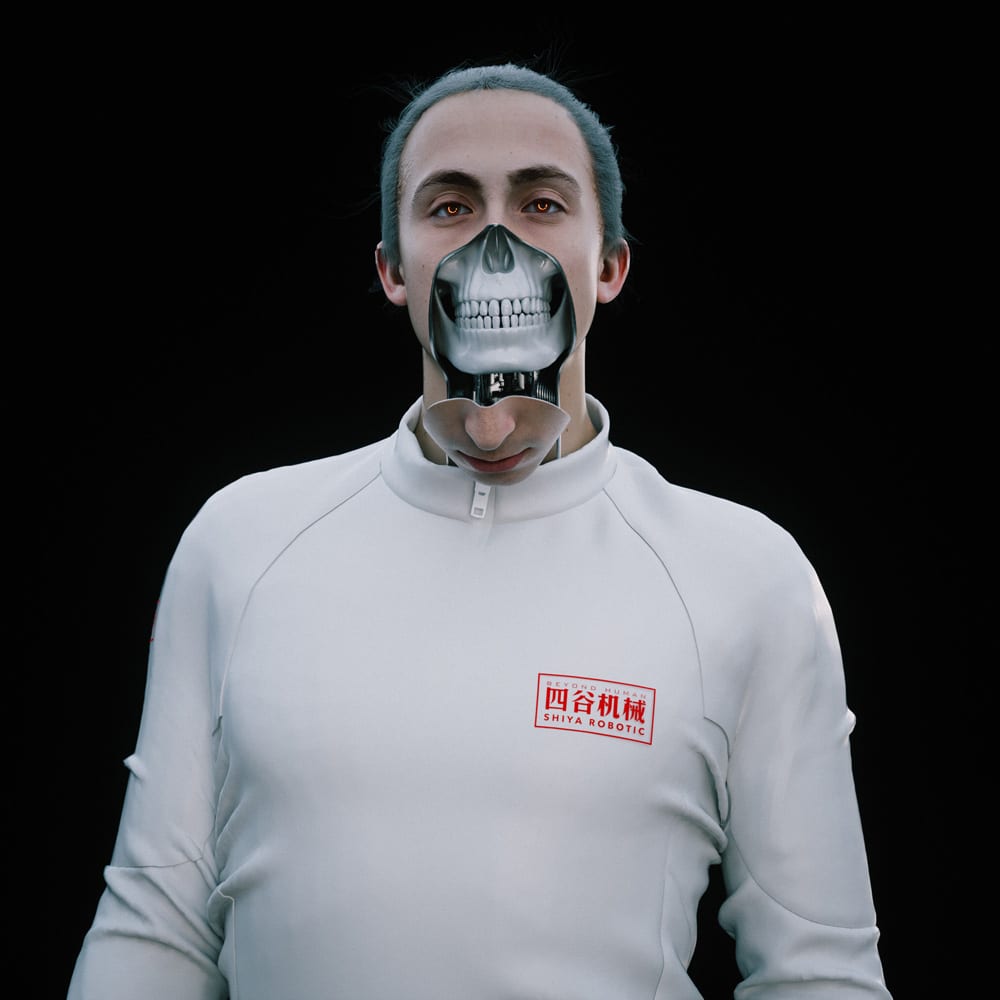 The PB-9996 Project is about a cyborg, which gradually builds up its own memory and self-consciousness. The Evolution shifts from natural selection to an anthropic one. Do you believe in a future fusion of human beings and robots?
We all know Neil Harbisson, who is a cyborg artist and trans species. He is the first person in the world with an antenna implanted in his skull and legally recognised as a cyborg by a government. I am now writing a sci-fi story about what exactly is SHIYA ENTERPRISE doing next. A new kind of artificial intelligence prosthetics will be launched by SHIYA very soon. So yes, I believe.
Would you agree for a cerebral download to a cyborg? Which aspects of being a human do you appreciate most?
Human do regret and that is why I appreciate being a human. We all want to have a time machine to go back to some fragment which we miss. We all wan to peep what is the future going to be. I guess that is most of the religion coming from to encourage us and gave us hope. We all know that we will not live forever and that is why we are trying to create for something.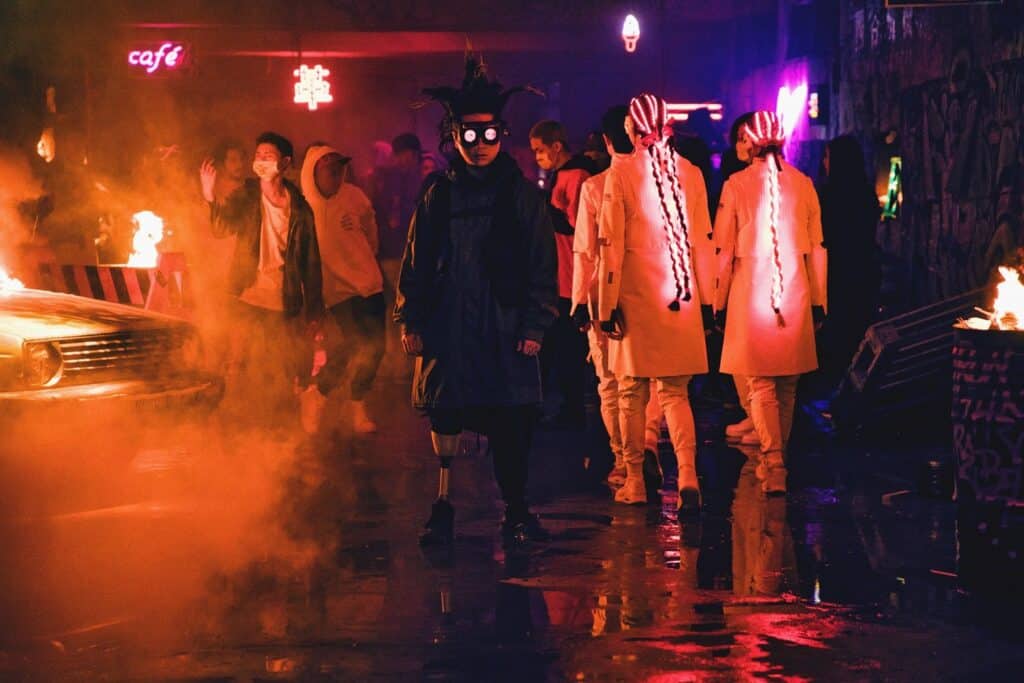 Time travel is another interesting theme you are treating in your collaborative video with Chris Lee for Nike. How would you define time? Do you fear it?
I guess everything is part of the history just like I am writing the answer of this question. I do no fear time, but I respect it. Speaking about TIME TRAVEL PROJECT with Chris Lee for NIKE, there is a interesting story about that. In this project we create a series of secret document and photography to recreate a superpower lab. However, we accidentally left some of the document on the floor. I saw some people shared some of the images on the internet a week later. He reported that he found a superpower secret lab somewhere and brought those document back.
Send a message to you from the future.
CALL ME 0926-885579
Shiya Entertainment is developing virtual girls for personal companionship and YURI is not simply another v-girl, but a program designed to mimic human awareness. Do you think that virtual relationships would be a threat to future normal relationship or it could be a cure for the solitude and depression?
I think YURI will help to cure solitude for sure. They learn how to please and cheat humans as they are becoming better, faster and stronger through time. In the VIRTUAL LOVER music video project, the guy kills YURI in the end, but he is not considered guilty yet in the virtual relationship. I suppose there will be a virtual police and law to prevent virtual crime in the near future. I would like to have many wives and girl friends in virtual world.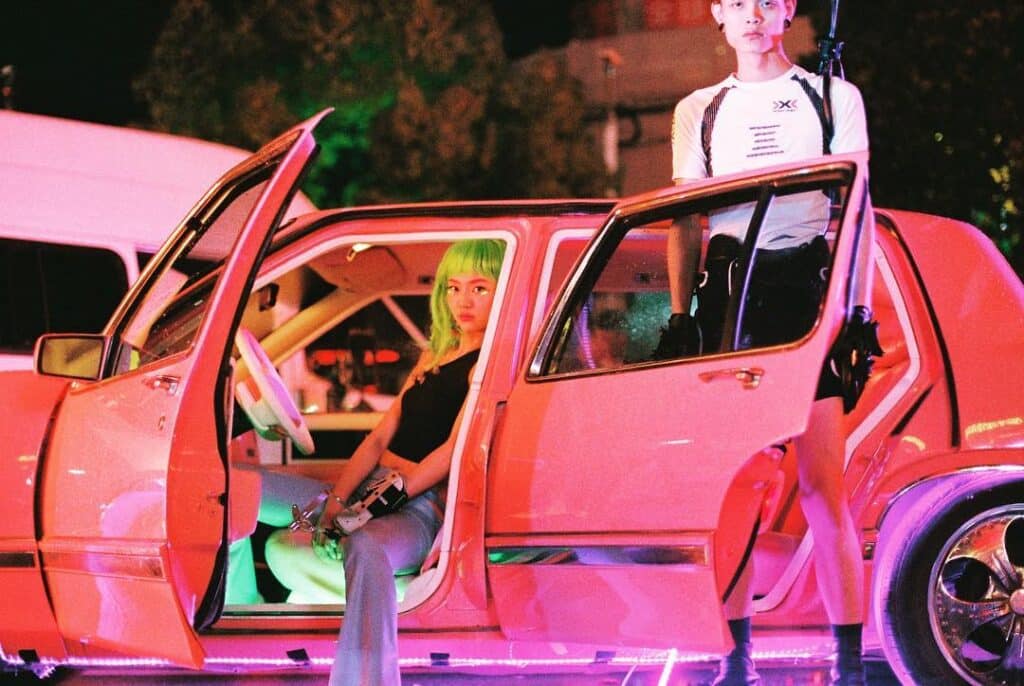 Each of your video has a hidden solution to particular failures of today society. Are your works intended to be politically and socially reflective?
I suppose yes. This reminds me one of my music video project, back in 2016, called "INTERNET PHENOMENON PRODUCTION COMPANY". The story is about everyone being a virtual celebrity on the internet thanks to the social media. If your follower is under 1K you are going to be isolated in "NON CELEBRITY ZONE", where you lose all the great opportunity and everything. A girl who was bully by few girls during the high school, 6 years later gets a secret message from SHIYA ENTERPRISE offering her a life changing opportunity by getting out of "NON CELEBRITY ZONE" and revenge. In the music video the actress is wearing the uniform that is one of the best girl's school in Taiwan. However, there are lots of scandals in that school related with LGBT and suicide issue. As you can imagine is something about the conventional concept of what the best school should be in Taiwan. A lot of truth is covered by school and government. Of course every little detail was carefully researched by me and I reached out to the girls who used to study in that school. My story somehow reveals the truth of what happens in that school. I went in TV for a week due to the president of that school and some of the graduates complaining about the video for its violence and wanted me to blur some of the shots. I ended up with an another version blurred from beginning to the end.
What is your dream collaboration with?
WETA WORKSHOP
Ask us a question.
Do you wanna join SHIYA ENTERPRISE?
All images, courtesy of artist: Yuen Hsieh