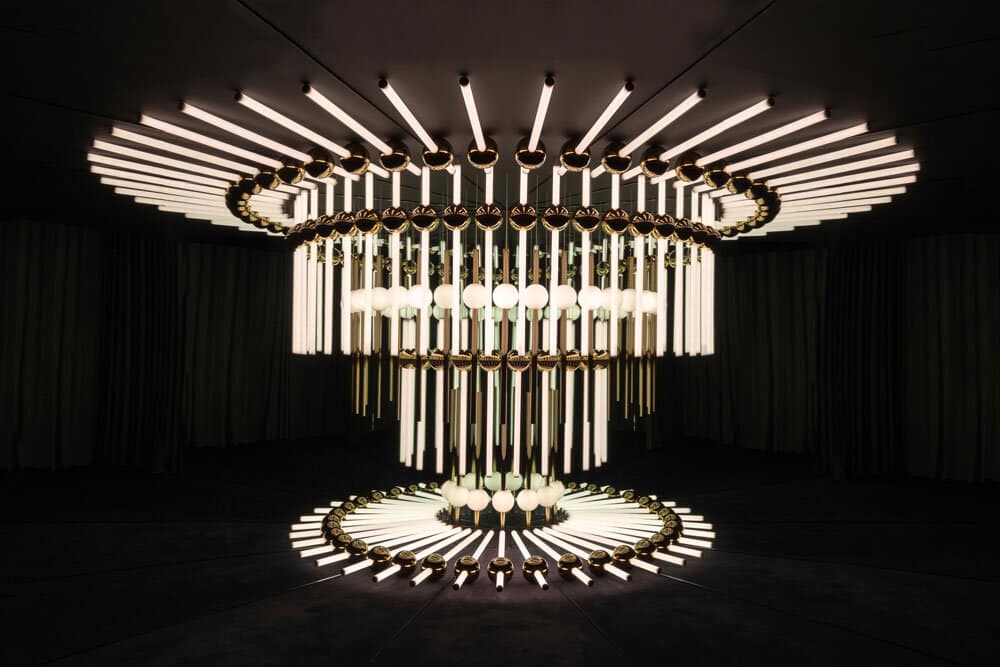 Kaleidoscopia offers a sense of intrigue and escapism inspired by kaleidoscopic reflections.
For London Design Festival 2019, Lee Broom has unveiled a mesmerizing new lighting installation, Kaleidoscopia, which uses lights and large-scale mirrors to form an infinitely shifting optical illusion.
An intimate exhibition with maximum impact, Kaleidoscopia is created with only mirrors and 17 of Lee Broom's acclaimed Orion lights, and yet the multiple reflections give the appearance of a large, ethereal chandelier formed from over 200 lights. Orion Tube and Orion Globe lights are hung both horizontally and vertically to showcase the versatility of this product, which is designed to allow the end-user to create bespoke constellations of light with infinite adaptations.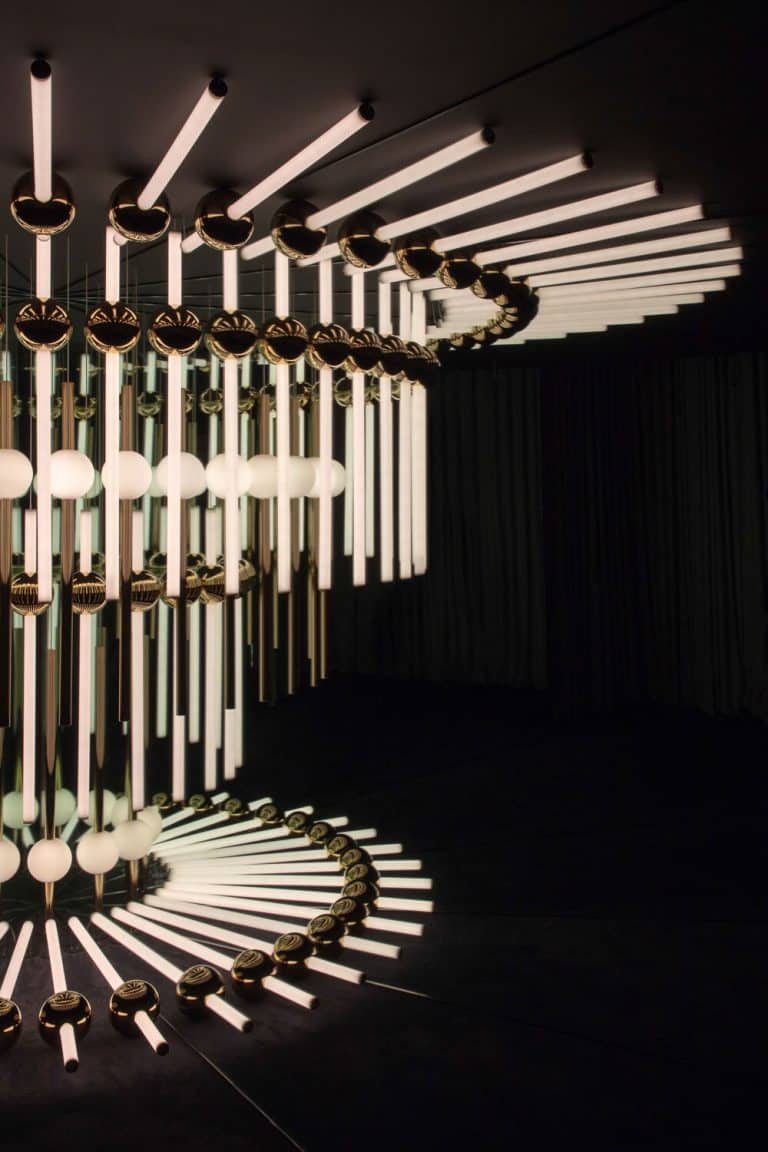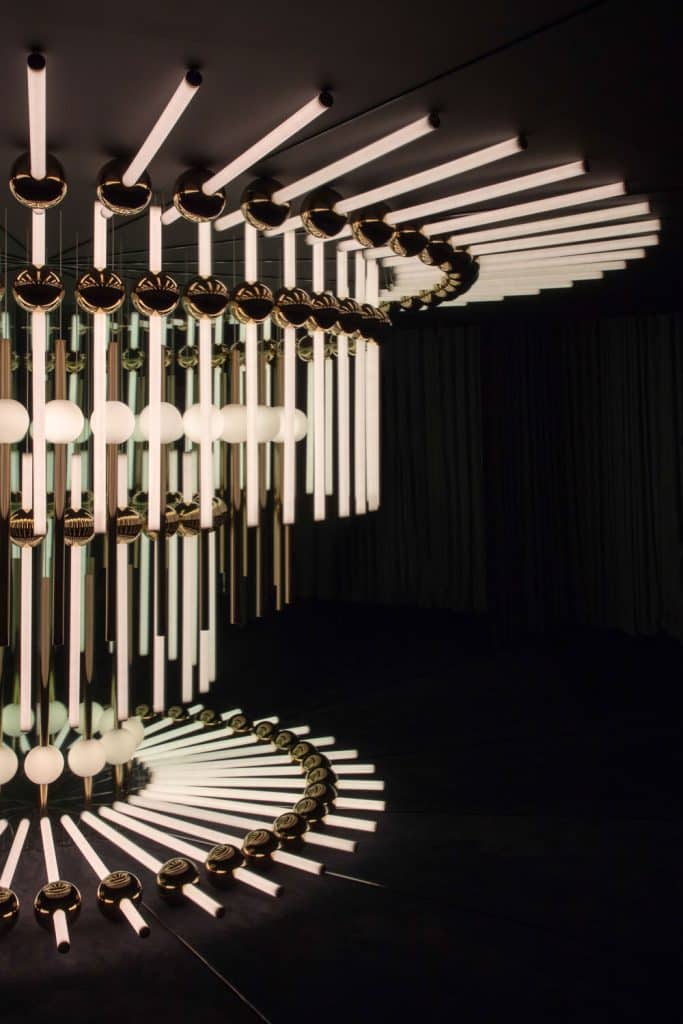 Only when inside Kaleidoscopia will visitors experience the full transformative visual impact of the installation, inspired by the interior of a kaleidoscope with a sequence of multiple images and mesmerising optical illusions. With its endless illumination and hypnotic soundtrack, the KALEIDOSCOPIA experience takes viewers on an enthralling journey of altered perspectives.
"I am always inspired by new and innovative ways in which I can present our products every year during London Design Festival," says Lee Broom. "London has always been incredibly open to innovation and creativity, which is what makes LDF such an important platform for me to showcase my work."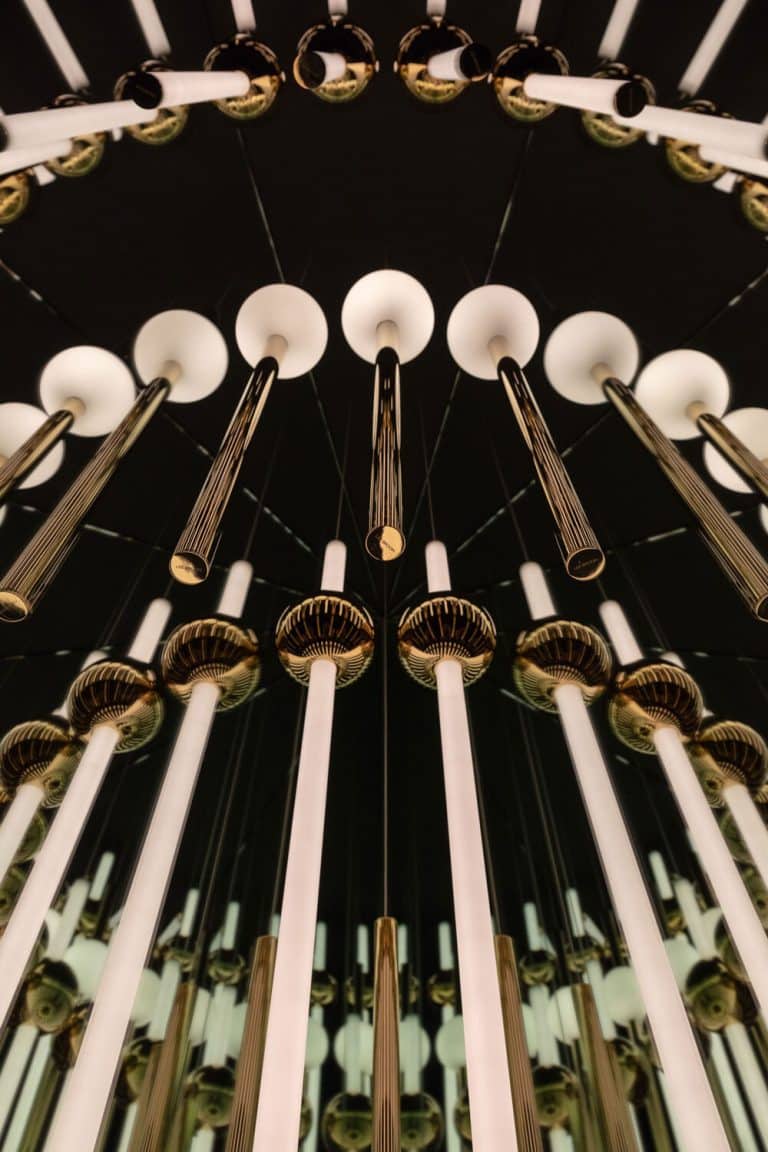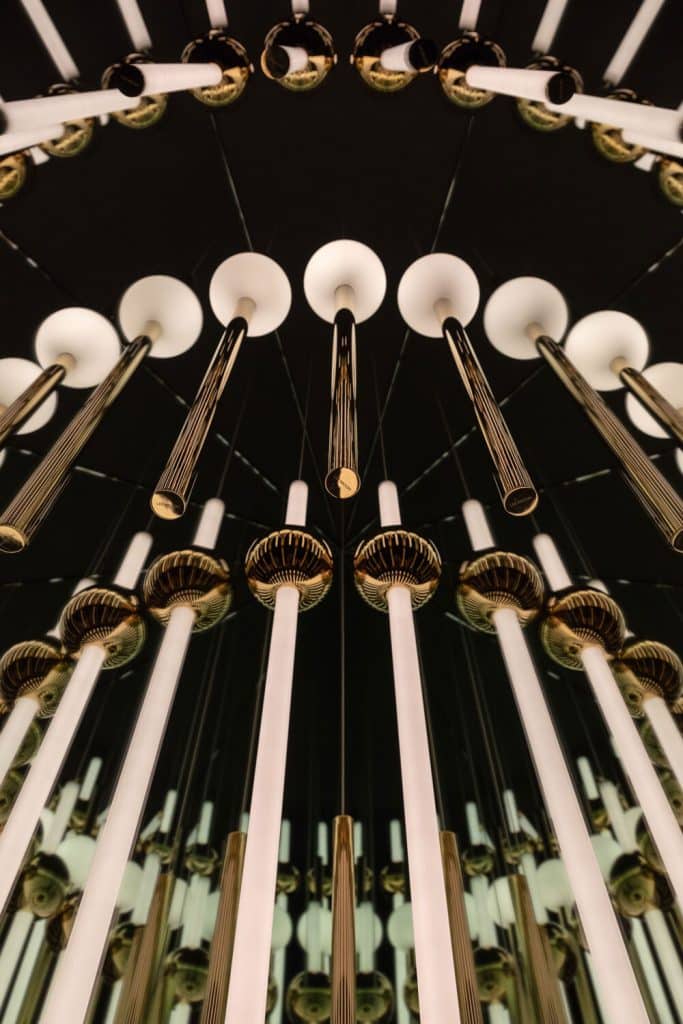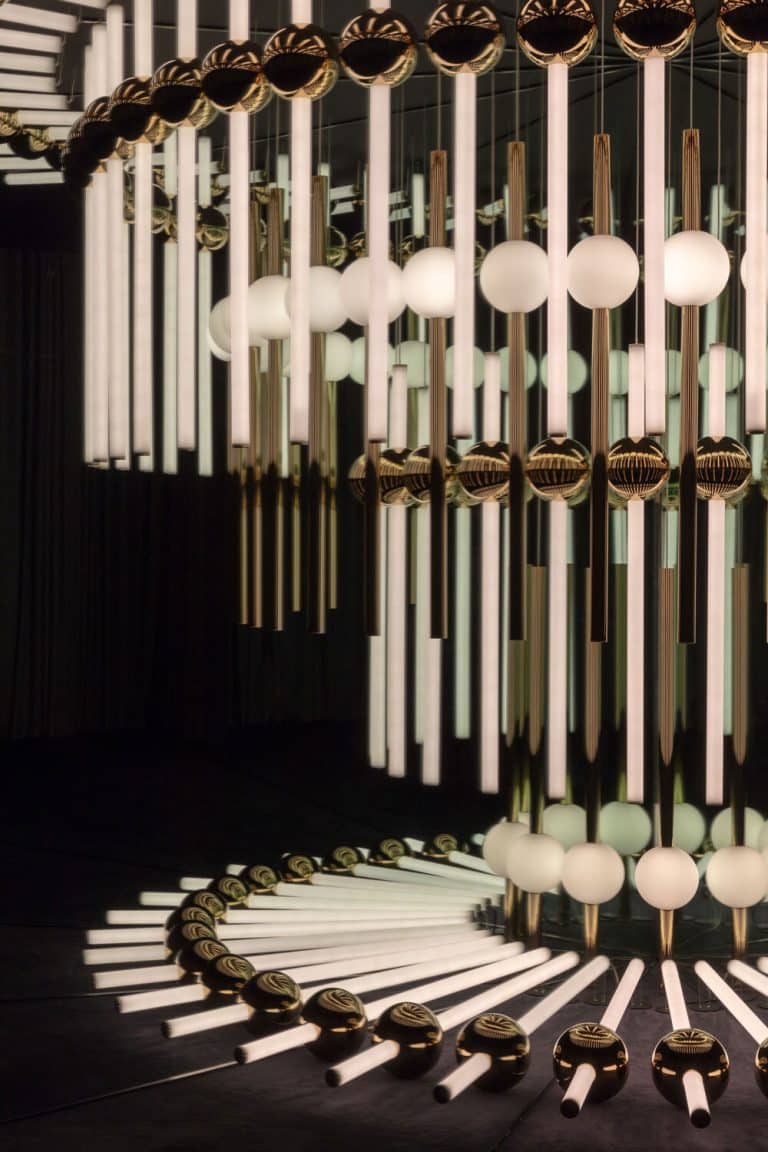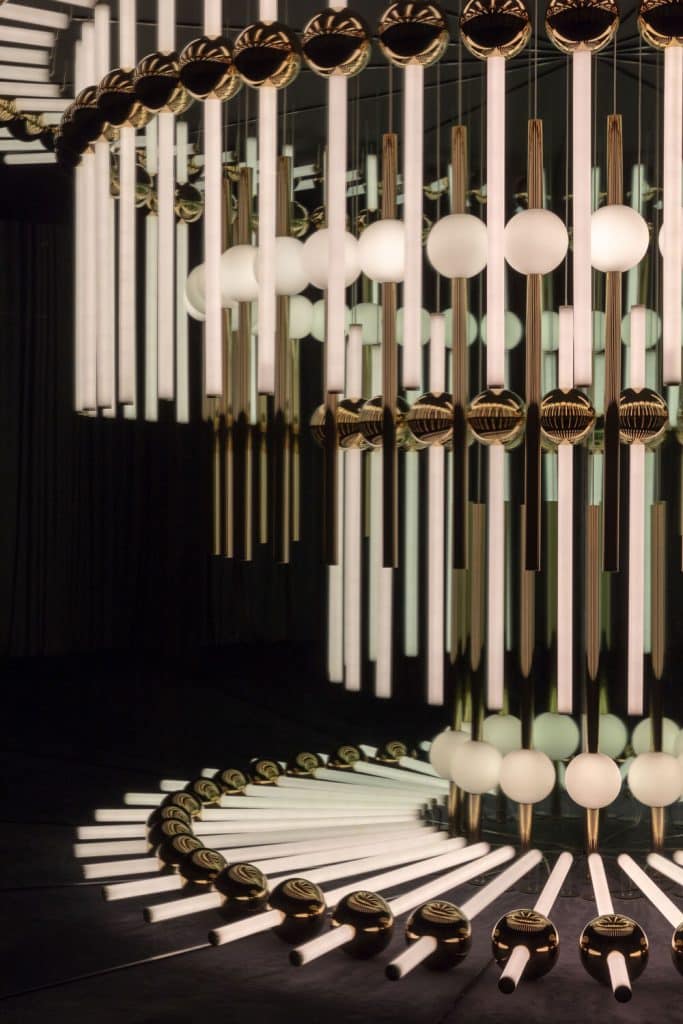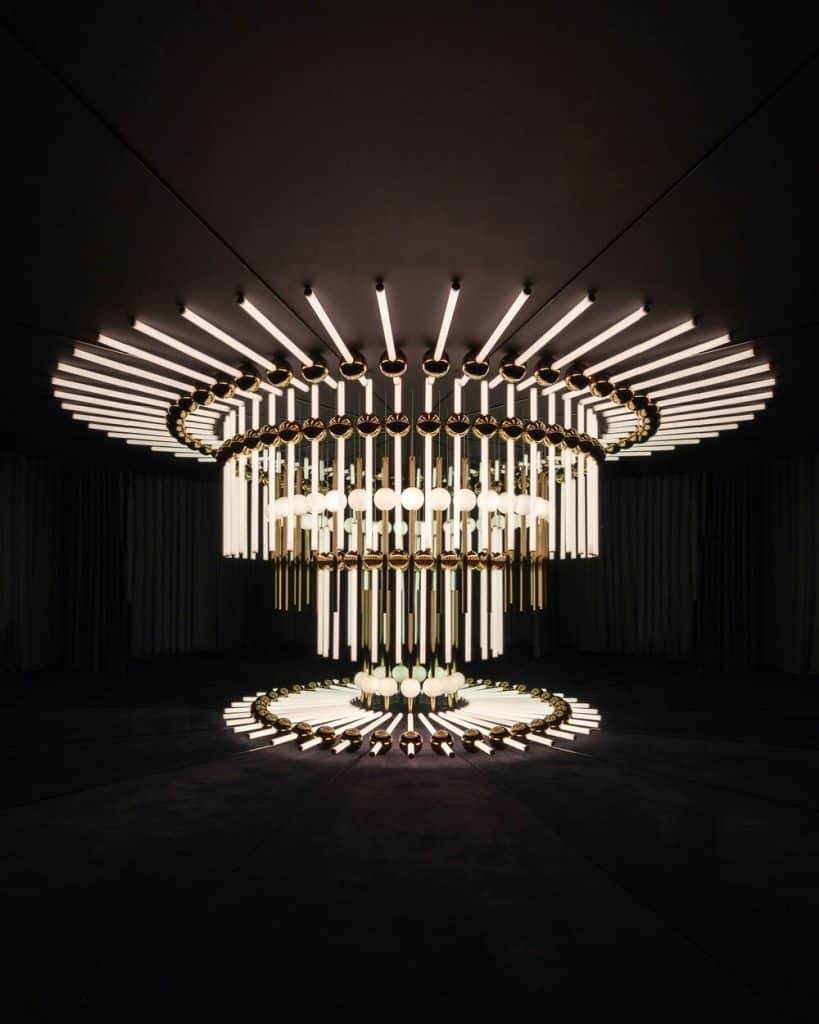 INFORMATION
Photography by Luke Hayes with courtesy of Lee Broom