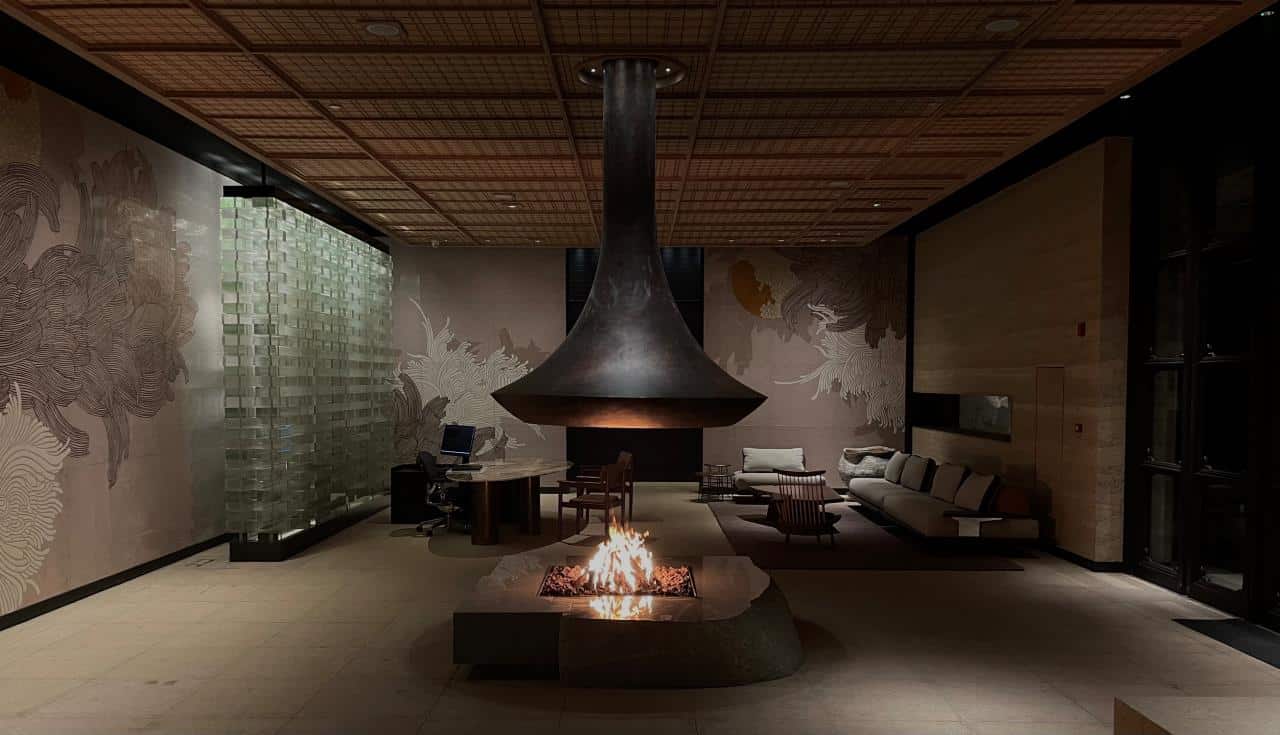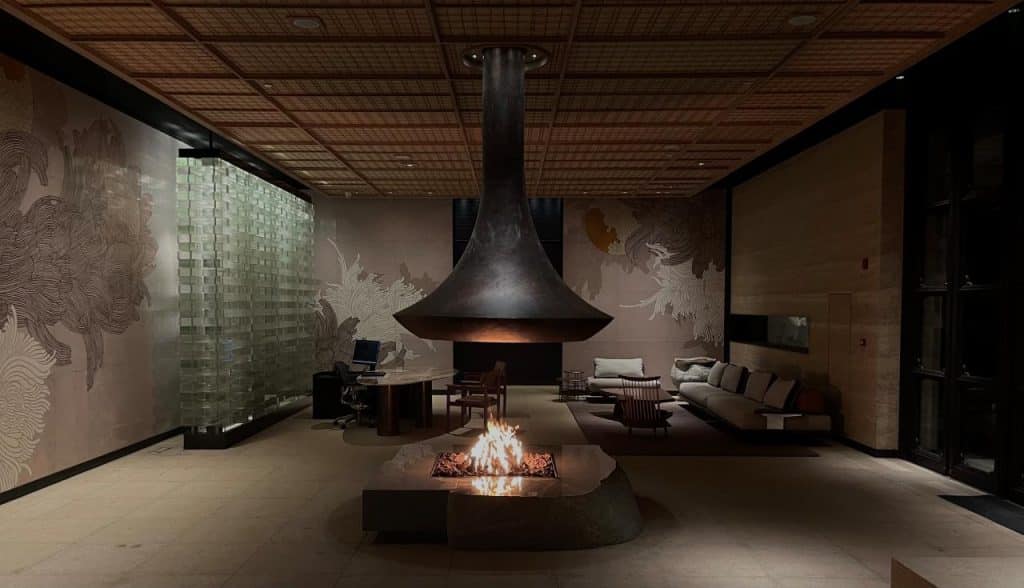 Artist Lina Kusaitė designs stunning floral motif for Xitan Hotel in Beijing
In 2019 Tofu Inc., a Japanese interior design studio that installed the new Xitan Hotel in the picturesque surroundings of Beijing, approached a well-known artist, illustrator and designer, born in Lithuania and now living and working in Belgium, to create a graphic floral motif for the walls of the hotel's lobby.
Minimalistic, translucent and light as air, the composition created by Lina Kusaitė, in its spirit is close to the ukiyo-e tradition, speaks of forests, plants, foliage and freshness surrounding the hotel. The large circle in the drawing represents water (waves) and sky (clouds) as the source of life from which abstract, organic vegetation grows and spreads. The golden circle ornaments were inspired by stone carvings from the Tanzhe Temple, which Lina visited before she started painting.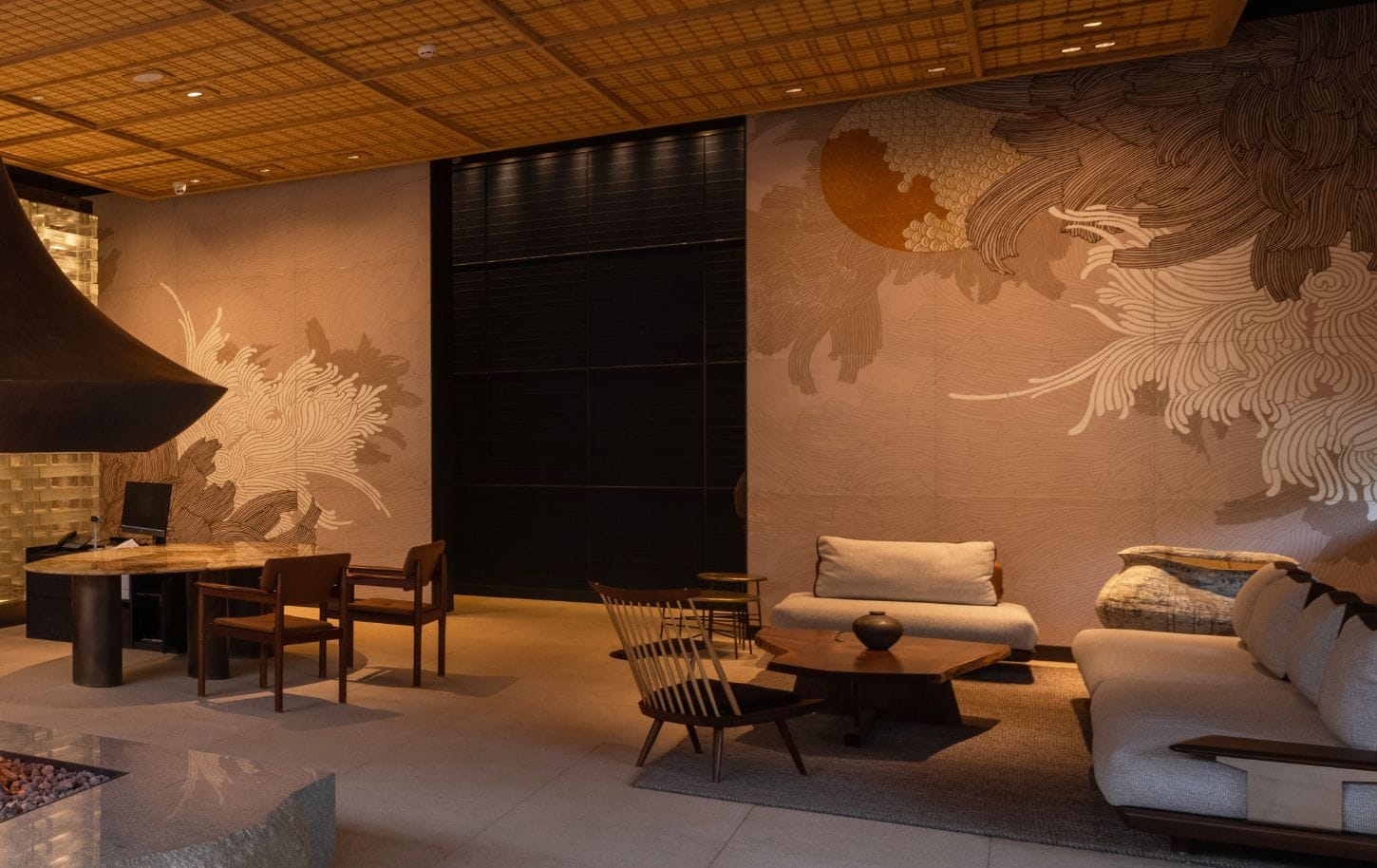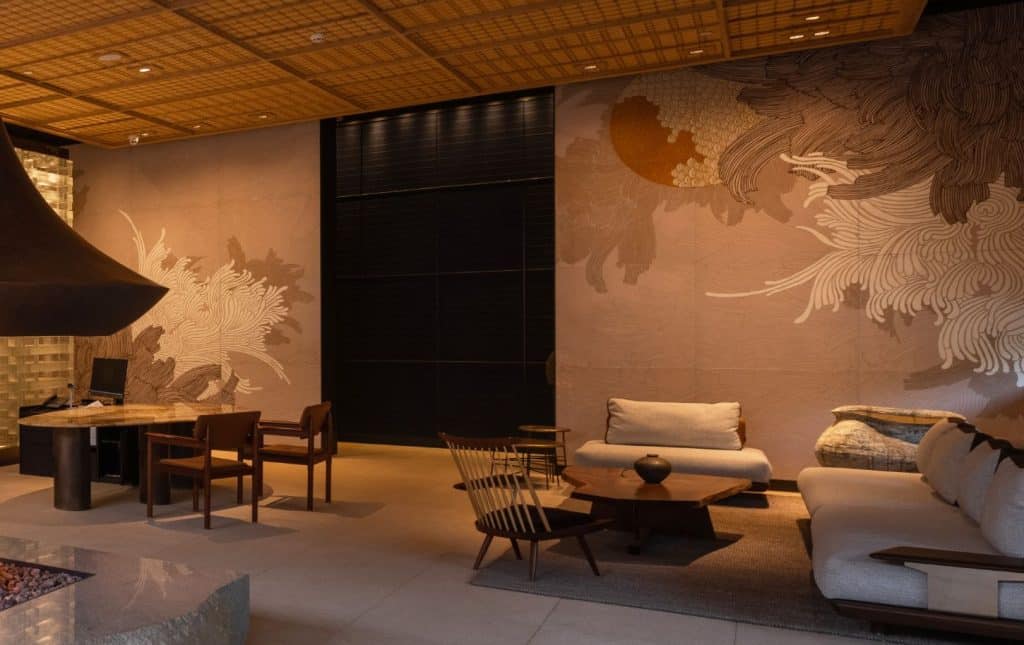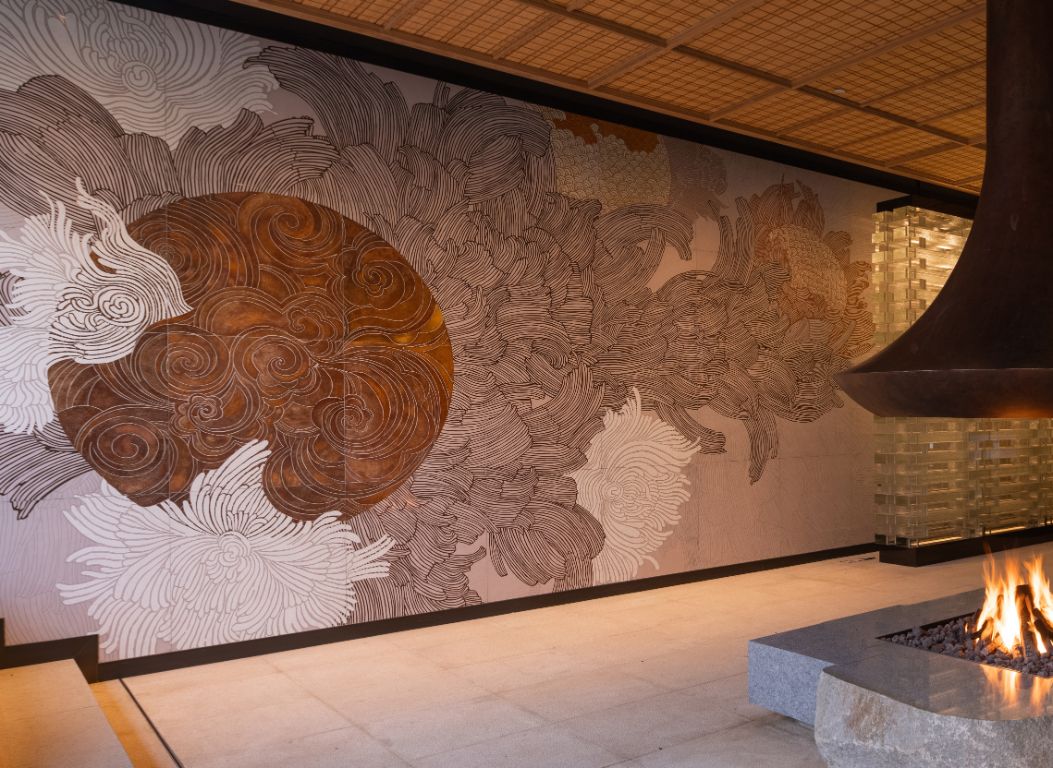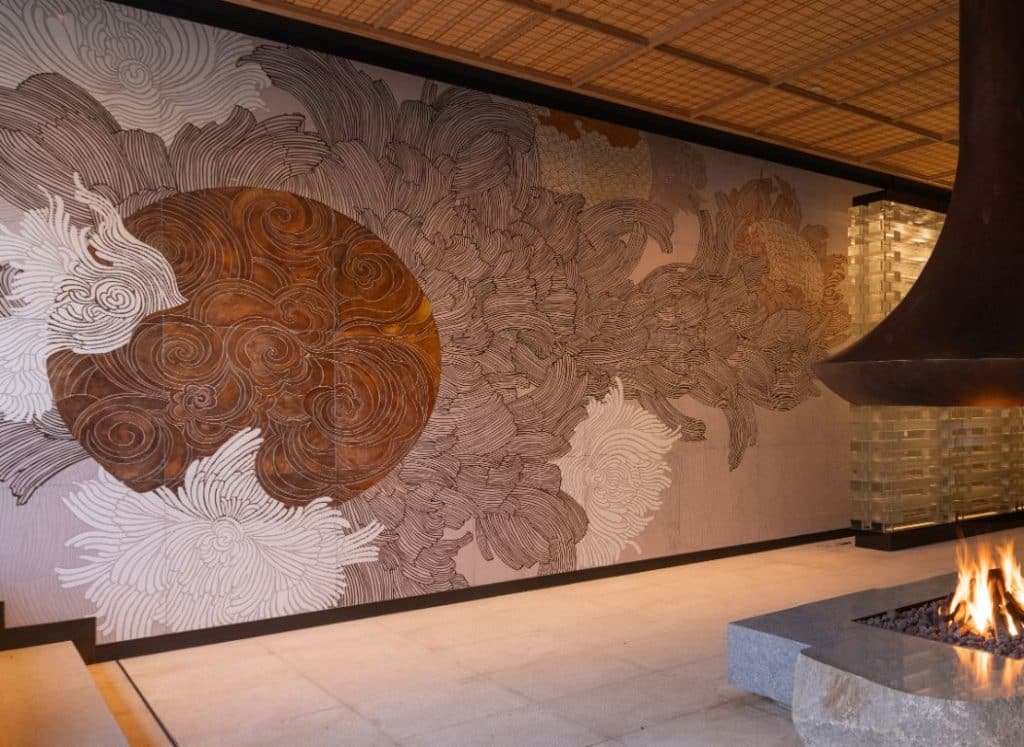 The idea of this image is to create a background that would unify, decorate the lobby room and yet not dominate it, but balance all the elements of the space. The designer's linear drawing was finally transferred onto copper plates and executed in the Cloisonné technique, known since ancient Egypt and commonly used in China to decorate filigree ornamented vases. And here are the walls!
It is a work of absolutely incomprehensible volume and care, because the entire composition, occupying two interior walls (21 m x 4 m and 6 m x 4 m), is dotted with fine grooves along the lines of the drawing, which were filled with colored enamel glaze and melted at high temperature.
Later, the cooled surface is polished until smooth, highlighting the metal threads that separate the enamel-filled areas (clozons). And all this was done by hand, all 108 square meters. The result of a stunning impression!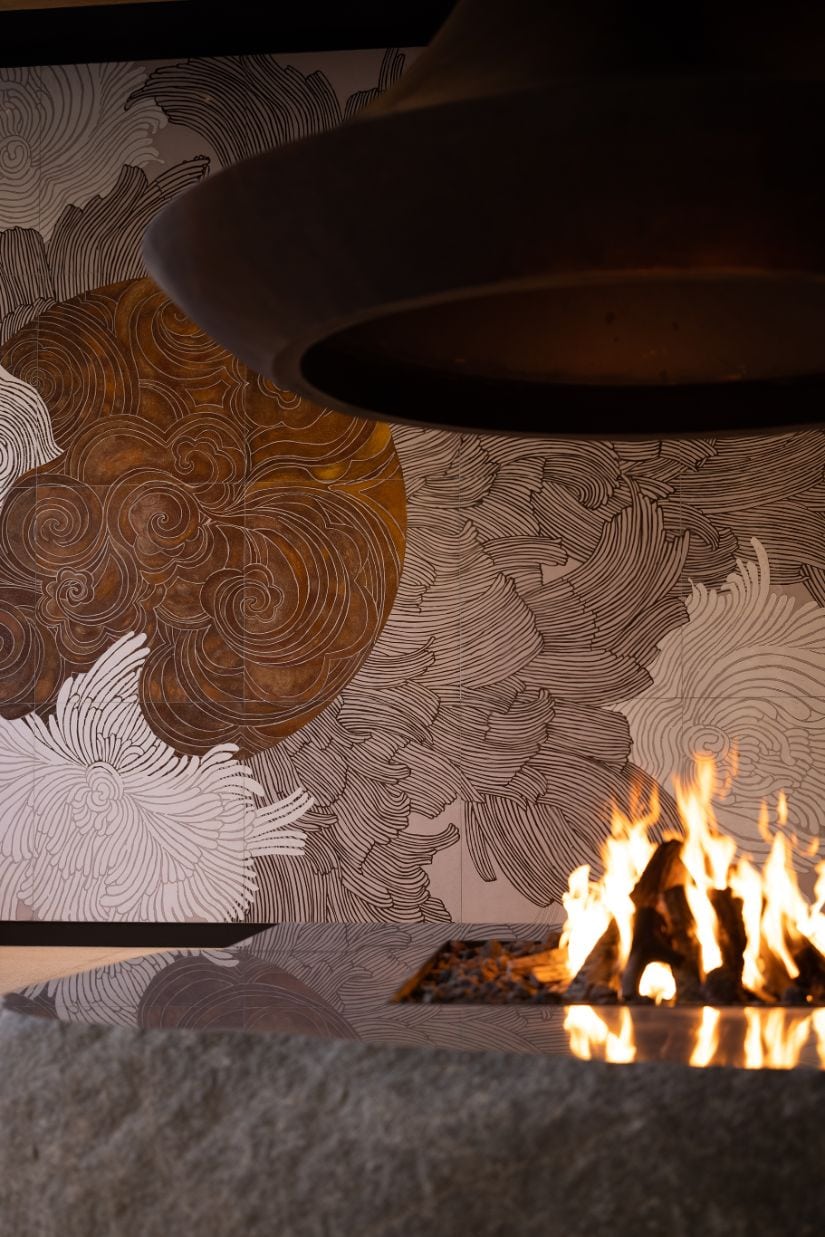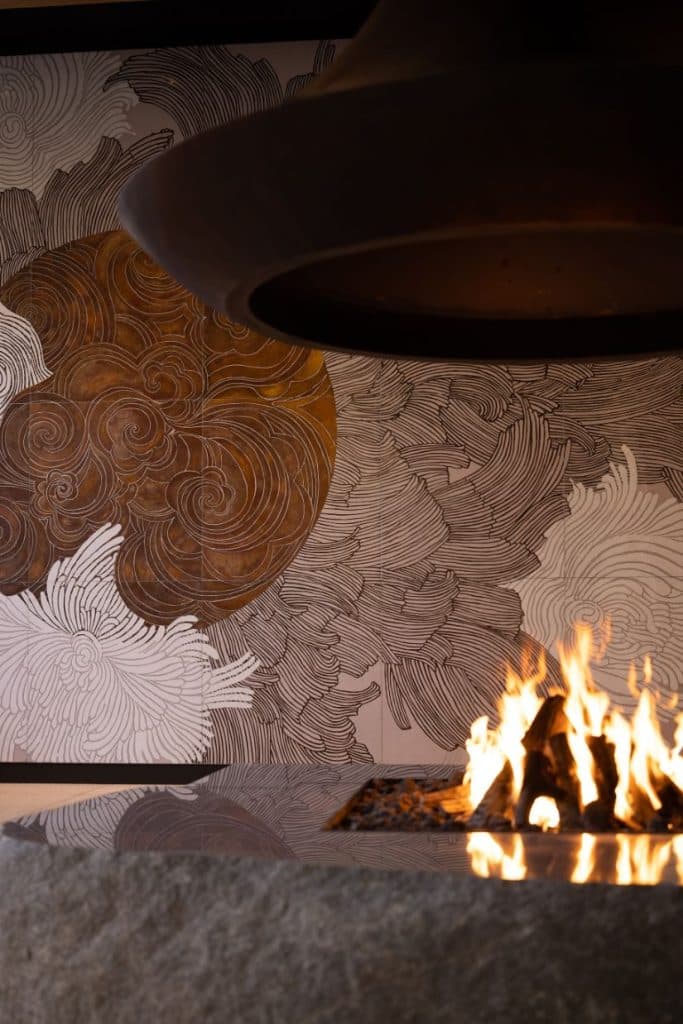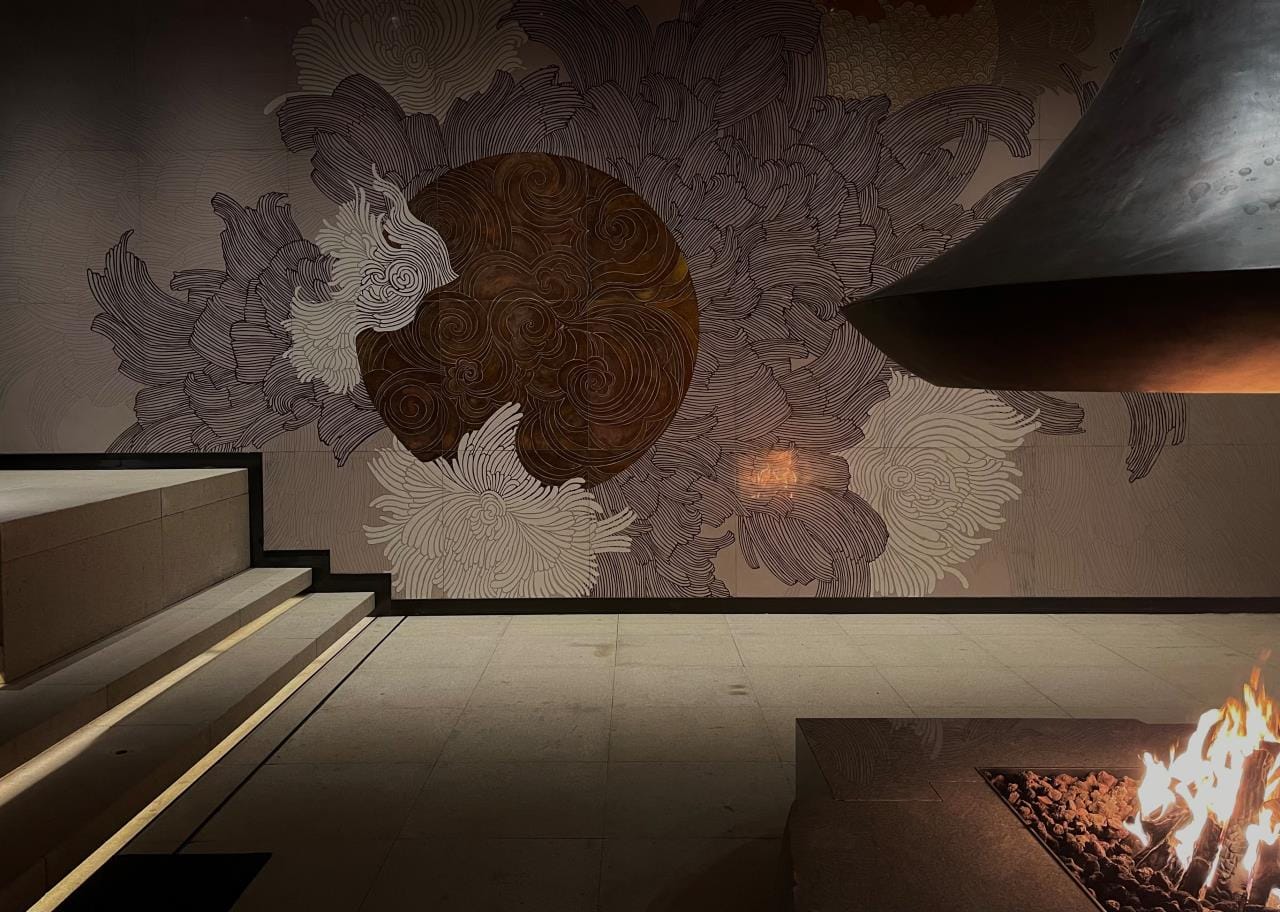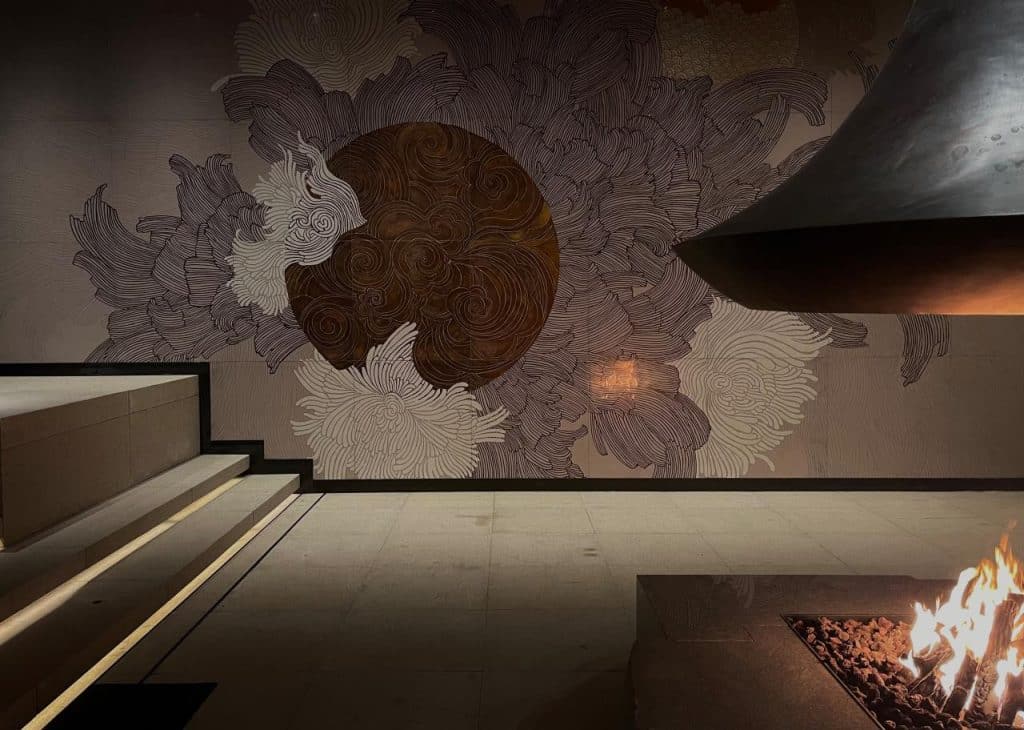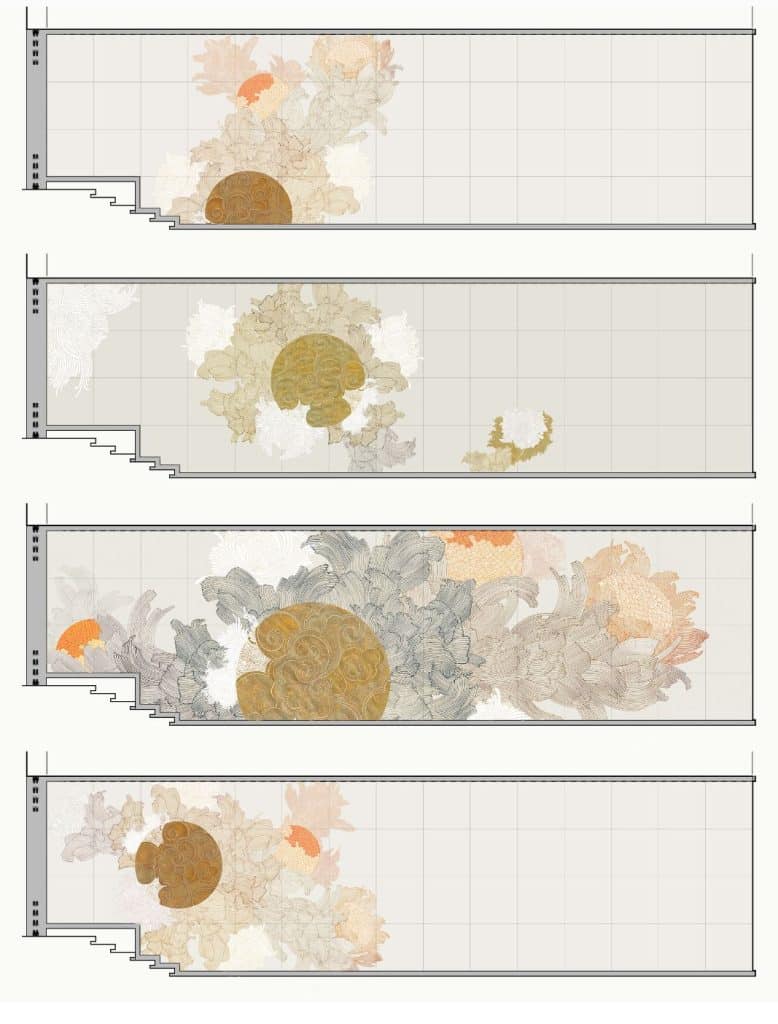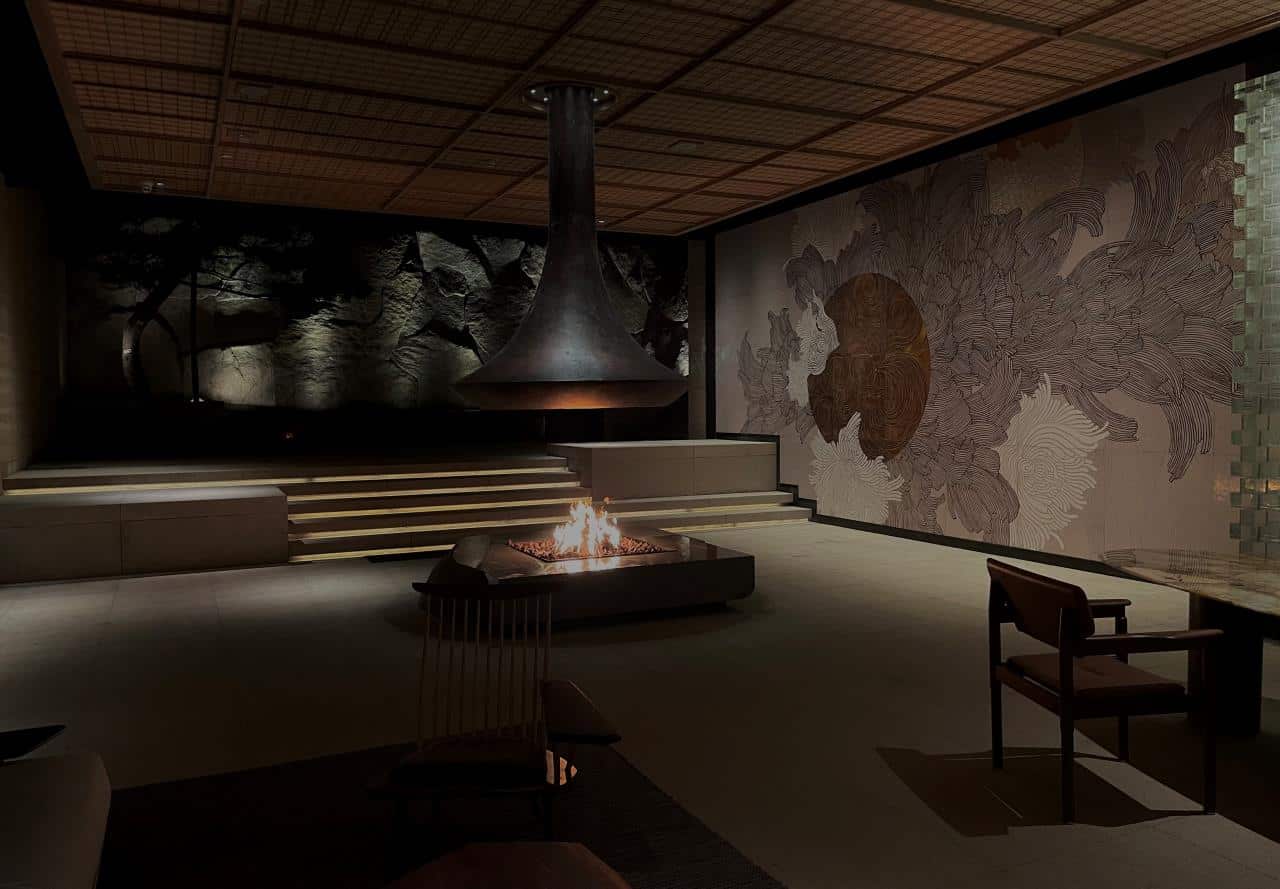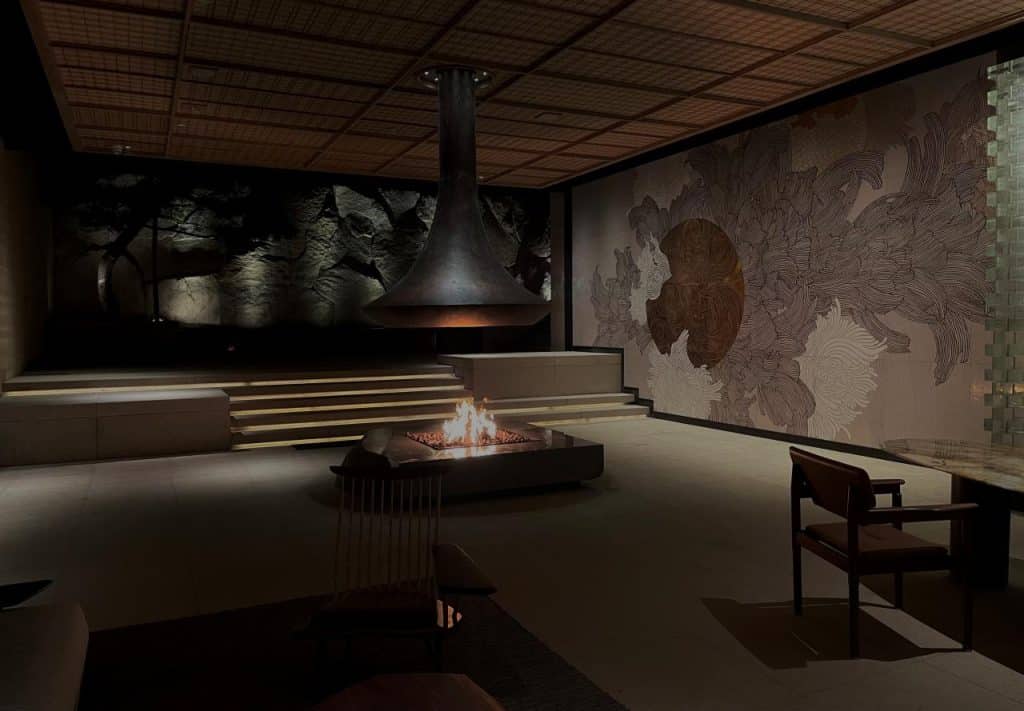 Lina Kusaitė: www.behance.net/cocooncharacters