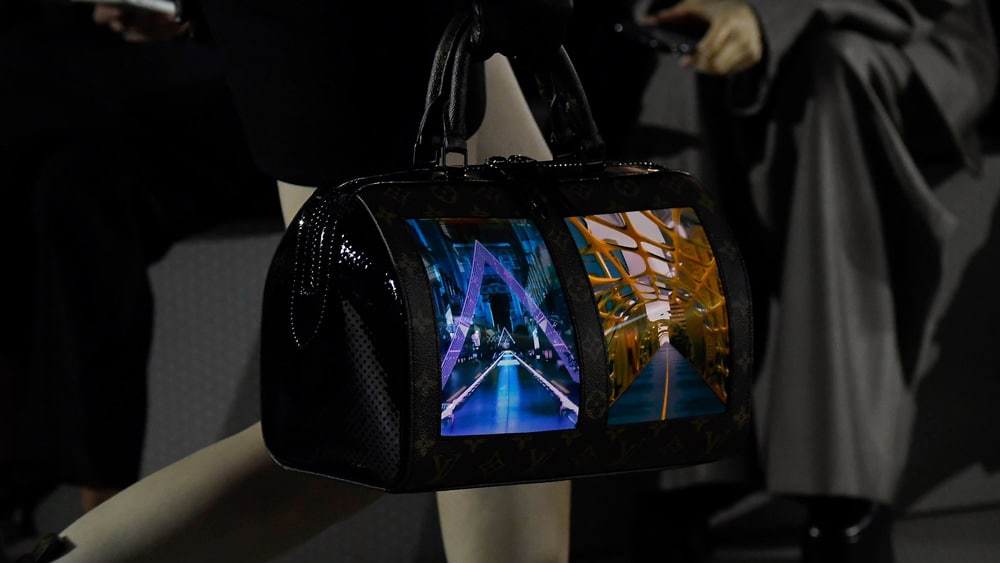 During the 2020 Cruise womenswear collection, Louis Vuitton has launched versions of two of its monogram handbags with built-in flexible OLED digital screens. Called the "Canvas of the Future," LV's latest bags are a prototype, the first of their kind to walk a runway show. Designed by Louis Vuitton's creative director Nicolas Ghesquière, the futuristic bags are described by the brand as a "cutting-edge fusion of technology and craft".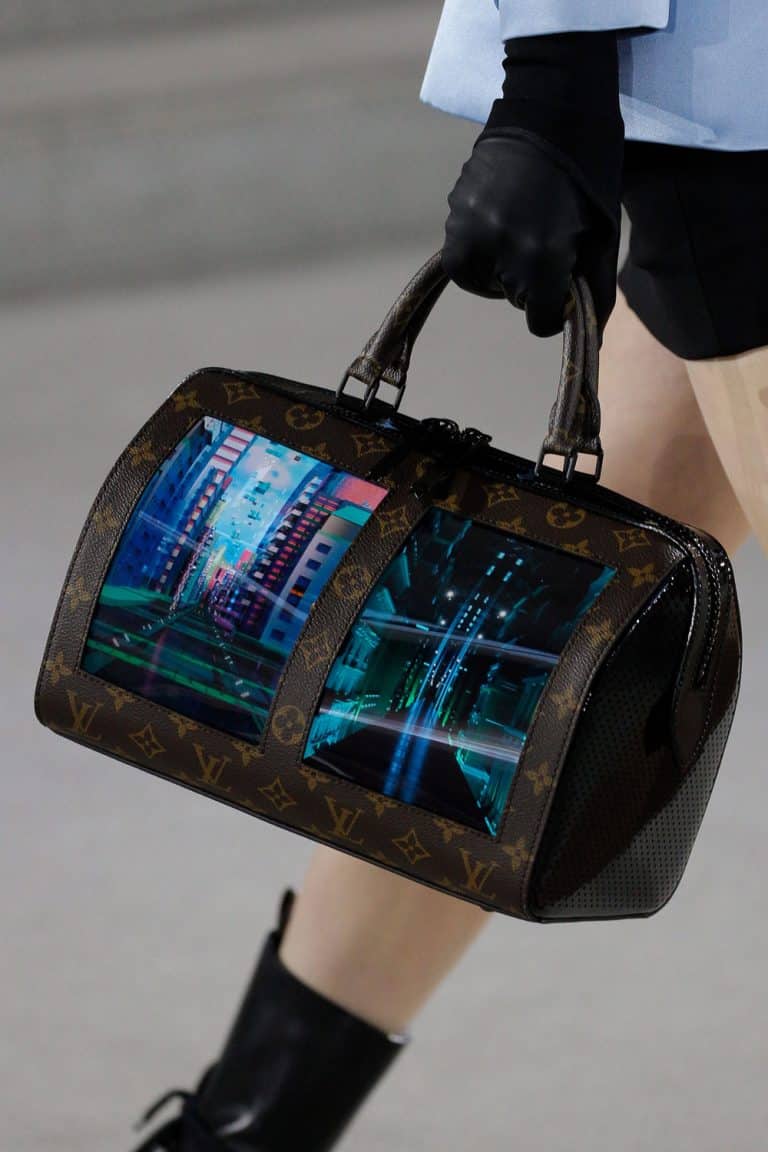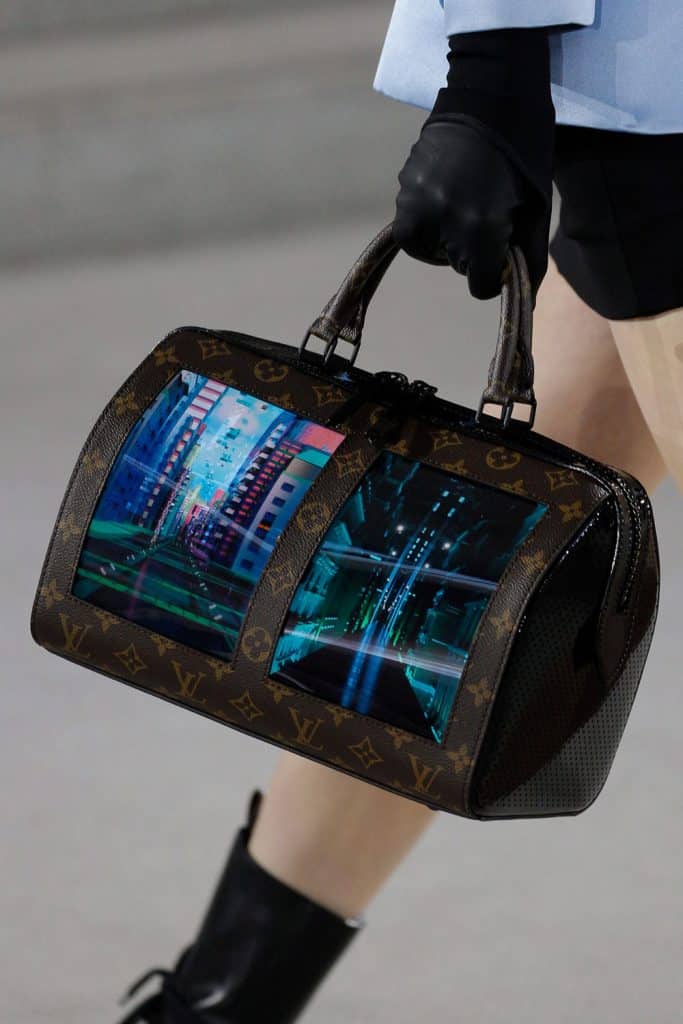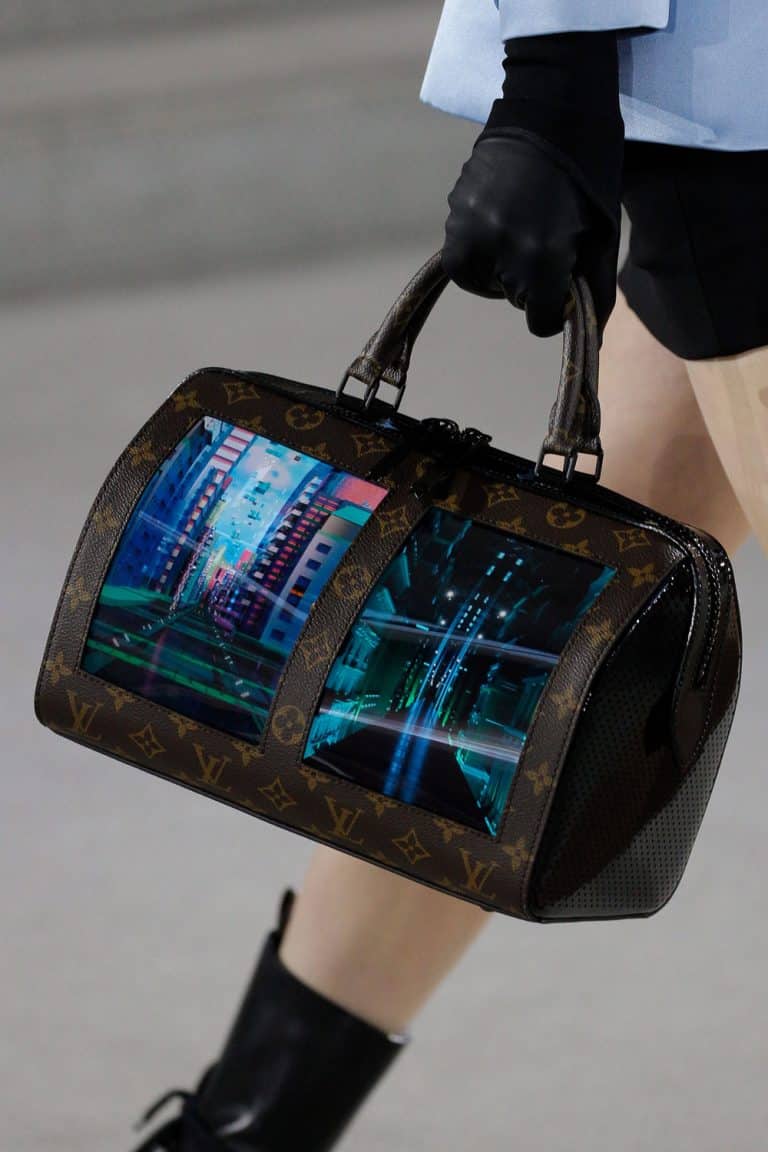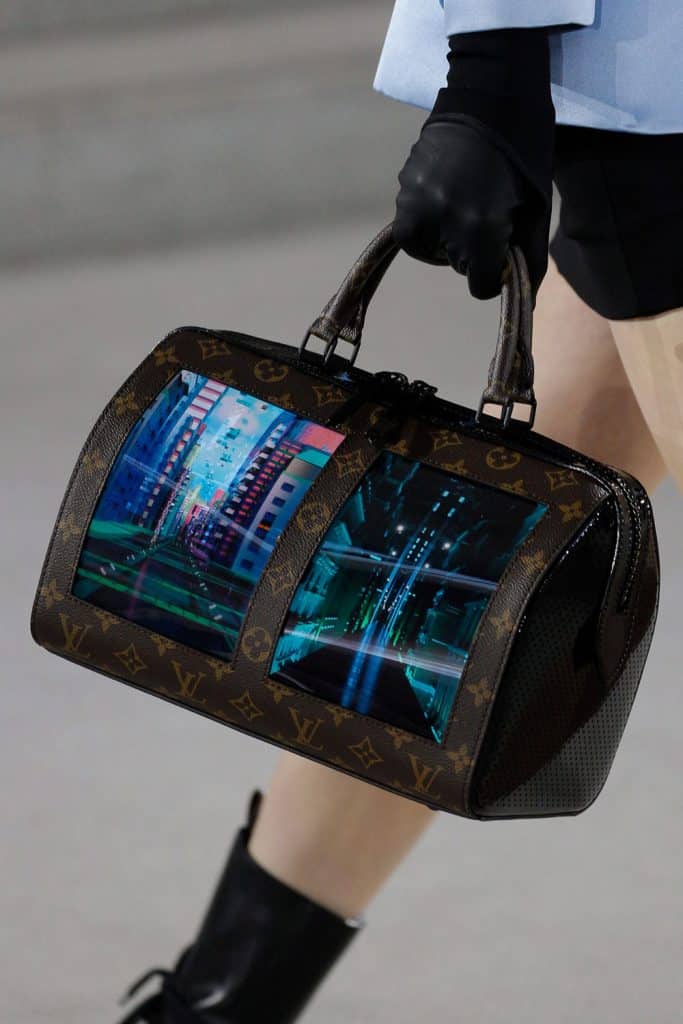 The moldable, flexible screens are made of AMOLED technology—the same LED lights found in some smartphones—and allow for a 1920×1440 resolution. The goal, according to a press release from Louis Vuitton, is to eventually blur the lines between your smartphone and your sac.
According to Louis Vuitton, the pieces aim to erase the boundaries between your smartphone and bag – a "fusion of savoir-faire and innovation". "Fusing cutting-edge technology with the maison's signature savoir-faire, the new canvas displays moving images while taking the form of some of Louis Vuitton's most iconic bags," said the brand.
INFORMATION
For more information, visit the Louis Vuitton website