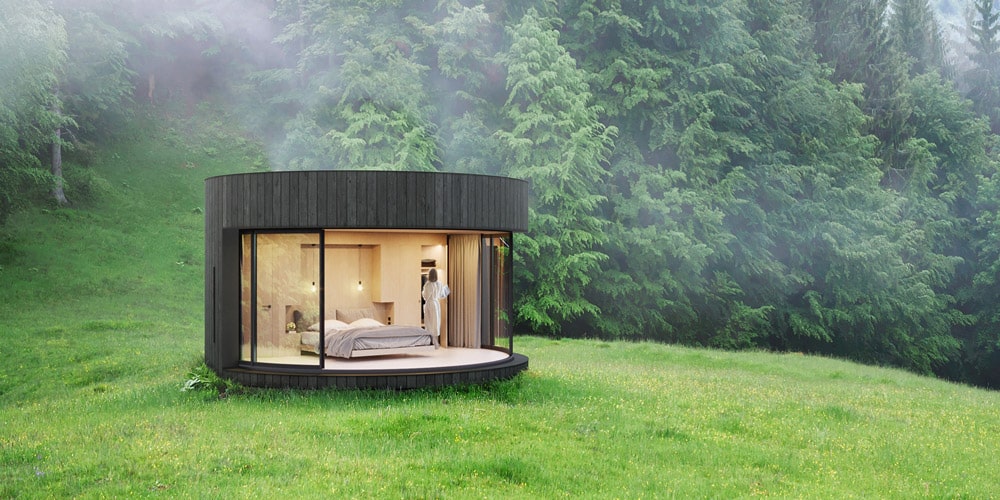 To have a personal hotel suite placed in the midst of a glorious, calming wilderness, or a striking ocean front landscape, becomes as easy as finding a spot and deploying this elegant structure, named the LUMIPOD.
Being 5.45 meters in diameter and eleven feet high, its circular shape fabricated from steel and decked with special curved LUMICENE windows, become a slice of architectural heaven for those appreciators of memorable experiences and pure design.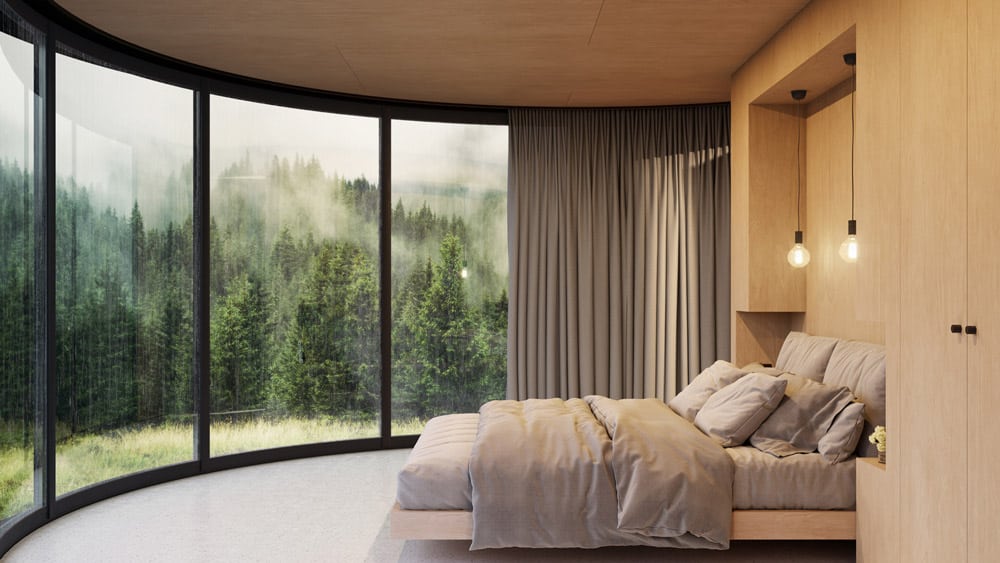 This manufacturing feat, accented in a diversity of harmonious finishing materials, is made entirely in Lyon, France, from where it is transported to the destination of choice: taking 2 days of building assembly to complete. Once ready, the curved LUMICENE windows, seconding as sliding doors, make the interior and exterior space as if one, this making the LUMIPOD a safe extension of the natural landscape while maintaining the beloved amenities found in modern city living.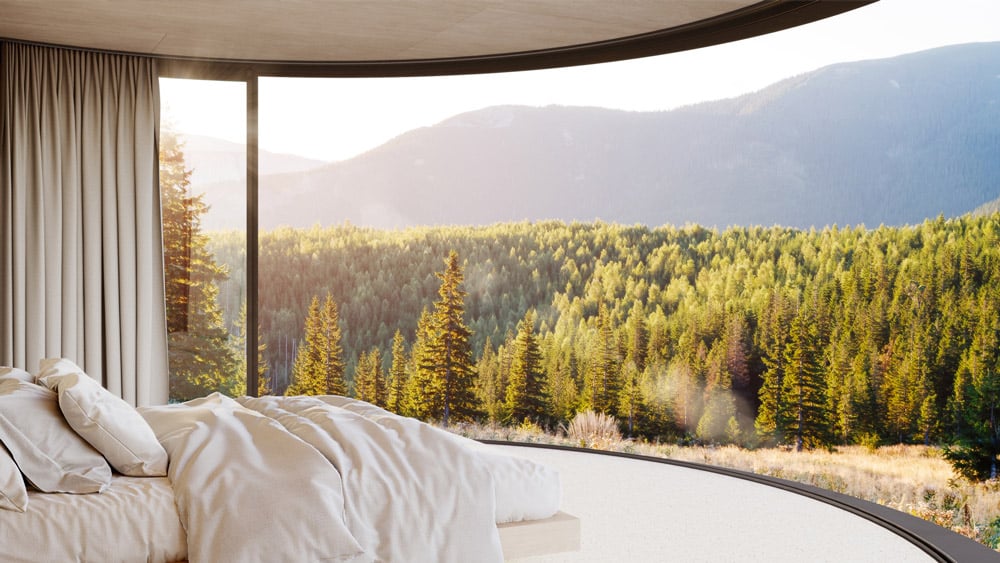 The LUMIPOD has to be connected to water and power systems for to enjoy its interior lighting, shower and air-conditioning units, but even while left disconnected it serves as an unmatched outdoor personal oasis of the utmost quality and style.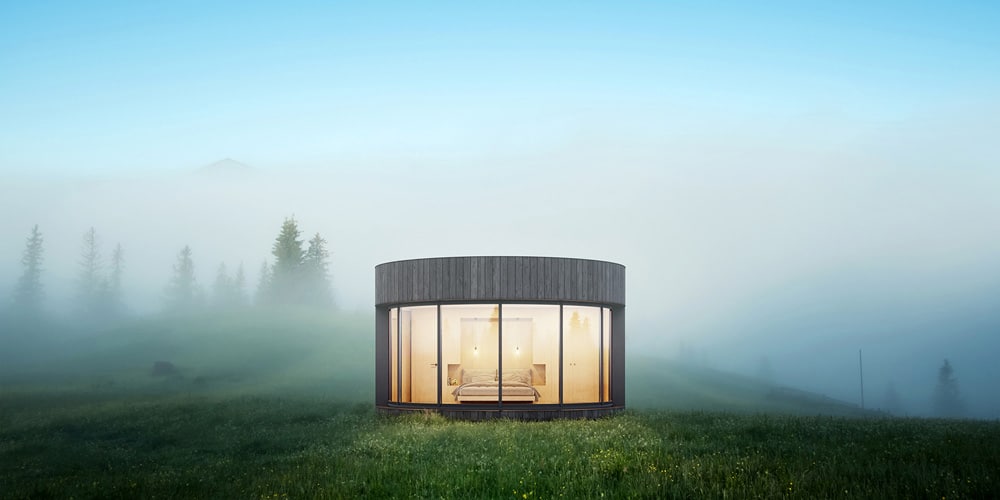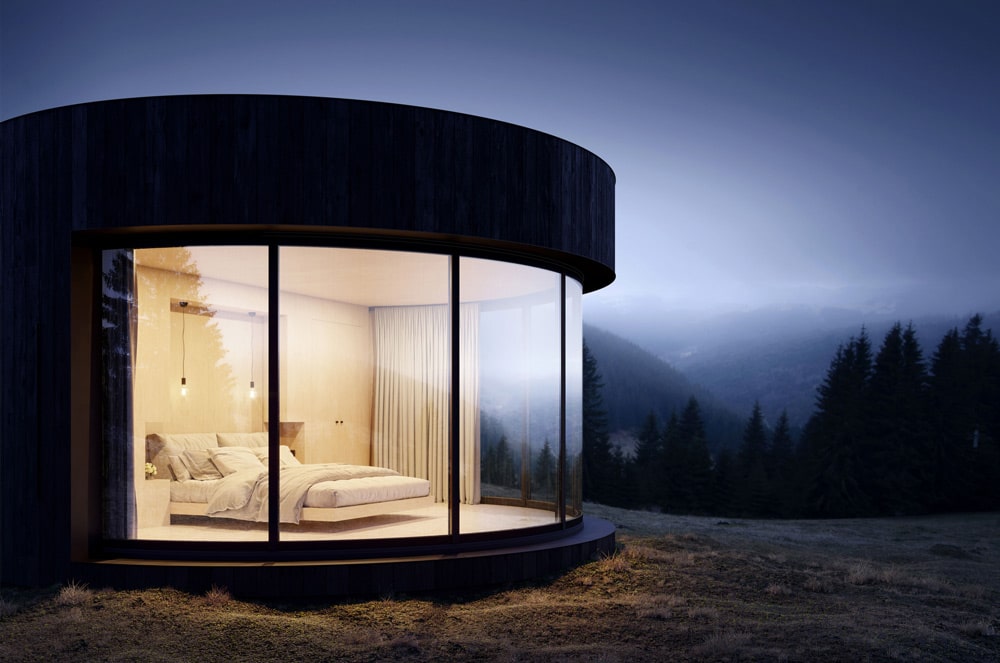 INFORMATION
For more information, visit the LUMIPOD website