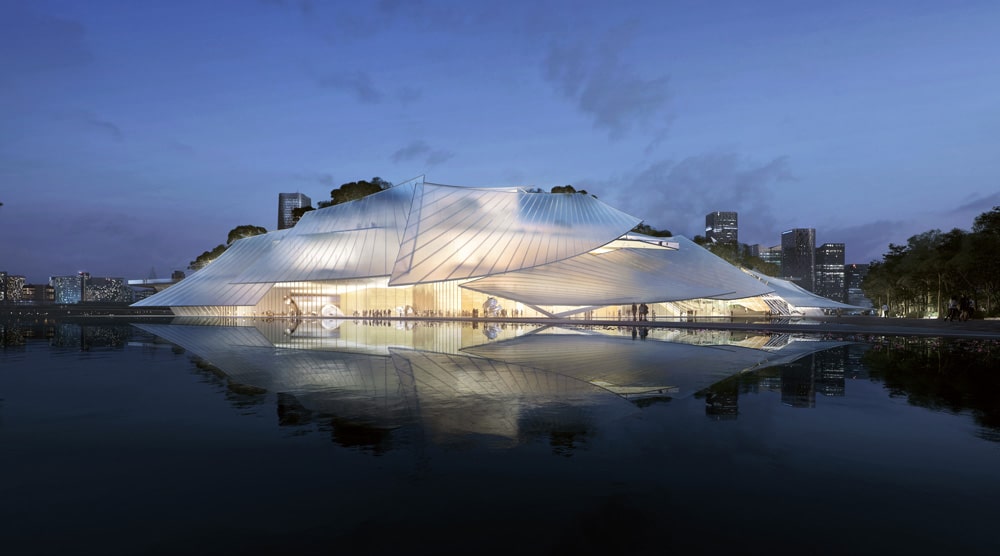 MAD Architects have revealed the design of a new theater made of glass sails in Yiwu, China.
Located on the south bank of the Dongyang River, the 'Yiwu Grand Theater' encompasses a grand theater (1600 seats), medium theater (1200 seats), and international conference center (2000 person capacity). Positioned with the mountains in the distance as its backdrop, and the water as its stage, MAD's design responds to its locale, and appears as a boat, floating on the river.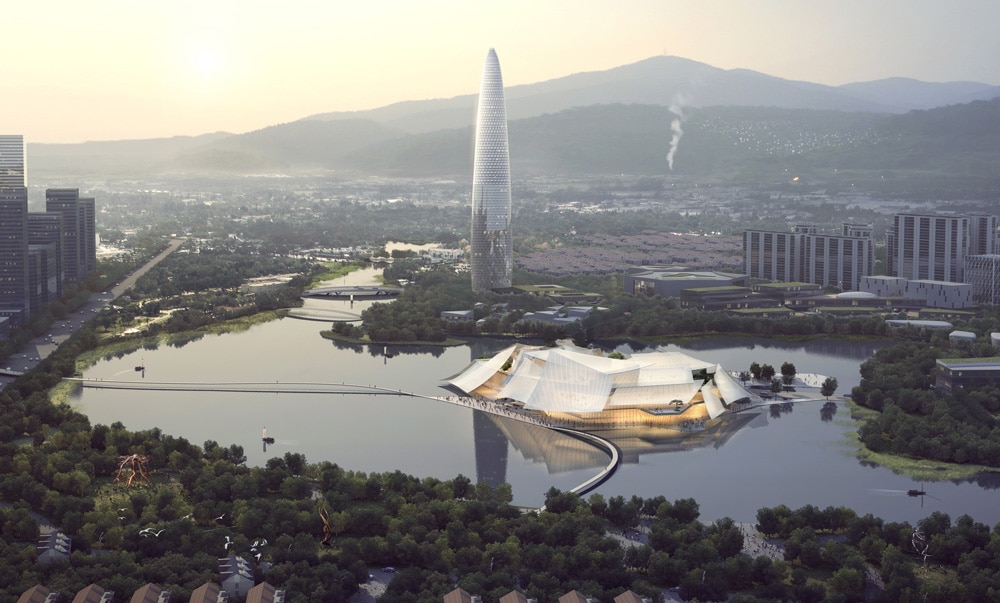 It is defined by a layering of glass sails that are reminiscent of the Chinese junks that once transported goods across the waters, while their subtle curves echo the Jiangnan-style eaves of the ancient vernacular architecture that is typical of the region. The transparency and lightness of the glass express the texture of thin, silky fabric, creating a dynamic rhythm that makes them appear as if they are blowing in the wind. They act as a protective canopy around the building, resonating with the river, elegantly floating above the water's surface, setting a romantic atmosphere.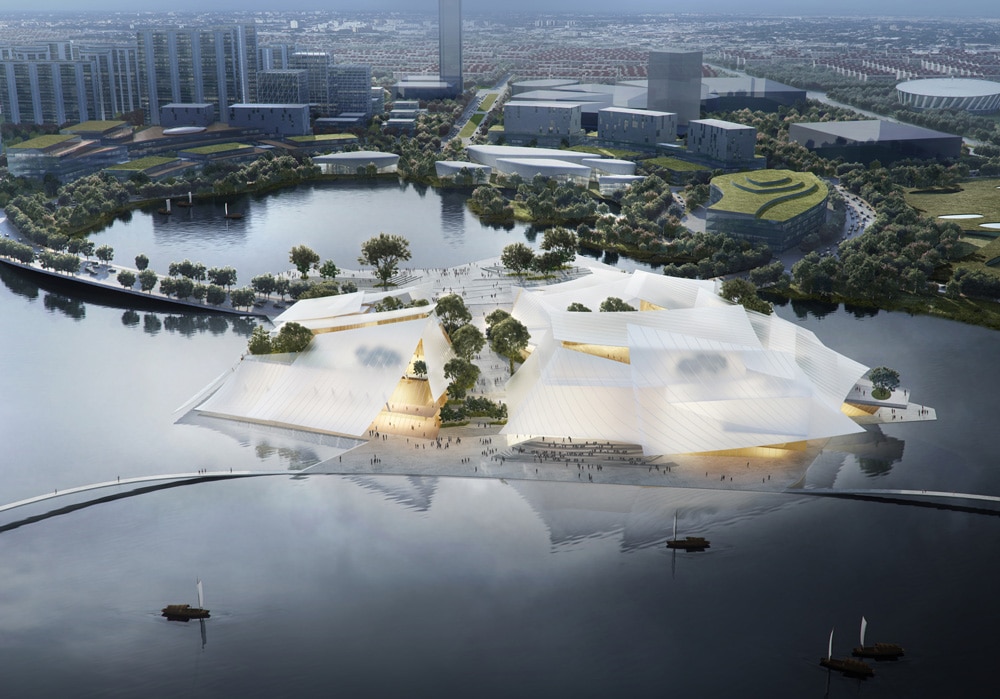 To reduce overall energy consumption, MAD has conceived the theater with a passive solar design. Thus, the semi-transparent glass curtain wall has been developed to not only act as a shading system, but to also optimize the use of natural light within the indoor public spaces, forming a solar greenhouse effect in the winter. In the summer, it serves as the ventilation system, enhancing airflow circulation inside and outside of the building.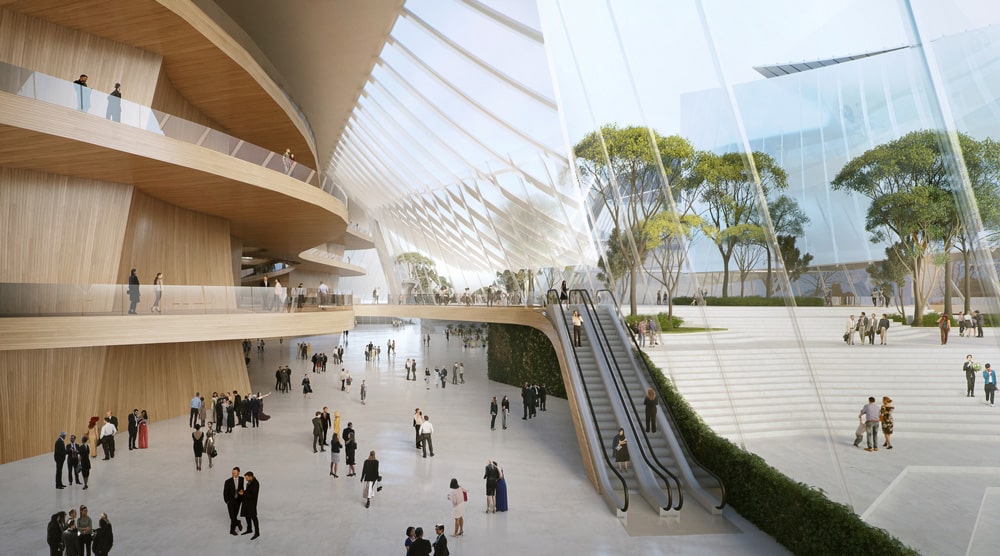 Envisioned as a public space for the city, the 'Yiwu Grand Theater' is easily accessed from all directions. Vehicular transportation can enter from the south shore, while tree-lined foot bridges from the north offer pedestrians the opportunity to meander along the water and enjoy views of the city, theater, and greater waterfront as they approach the building. Emphasizing public interaction, the scheme features an amphitheater and large open plaza that extends into the water on its southern edge, while landscaped terraces offer elevated views of the site's surroundings, and areas of quiet contemplation – an immersive natural experience in the urban context.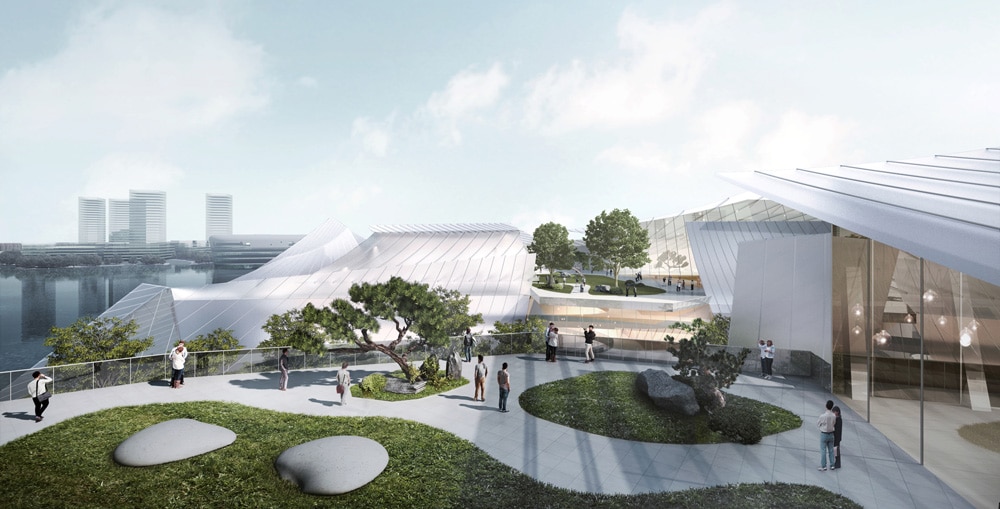 The 'Yiwu Grand Theater' has been designed as a monument for the city, that will serve to connect inhabitants to the waterfront from a new perspective. In its completion, it will stand as a world-class venue that will attract visitors from around the globe, putting Yiwu on the map as a cultural destination. Construction on the 'Yiwu Grand Theater' is expected to begin in 2020.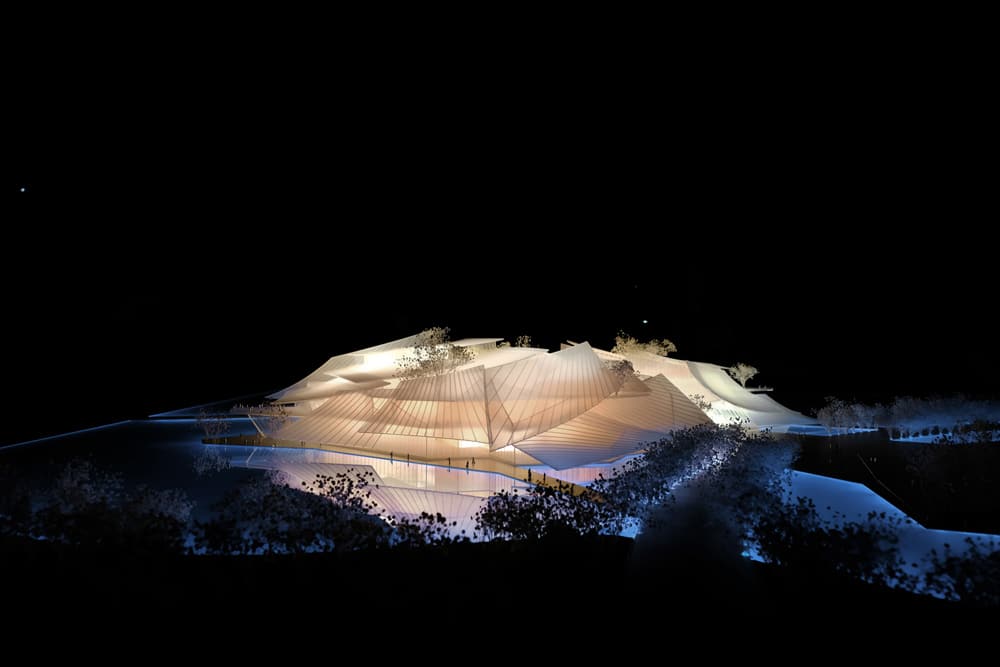 INFORMATION
All images: MAD Architects
For more information, visit the MAD Architects website