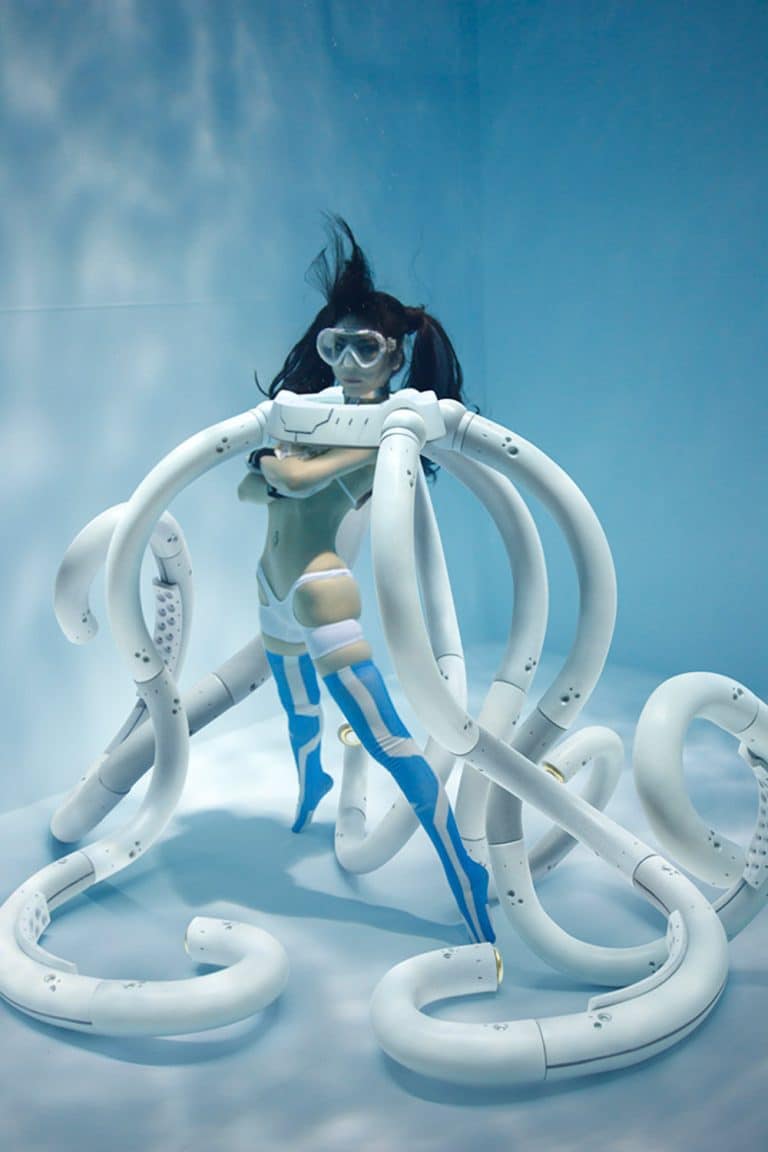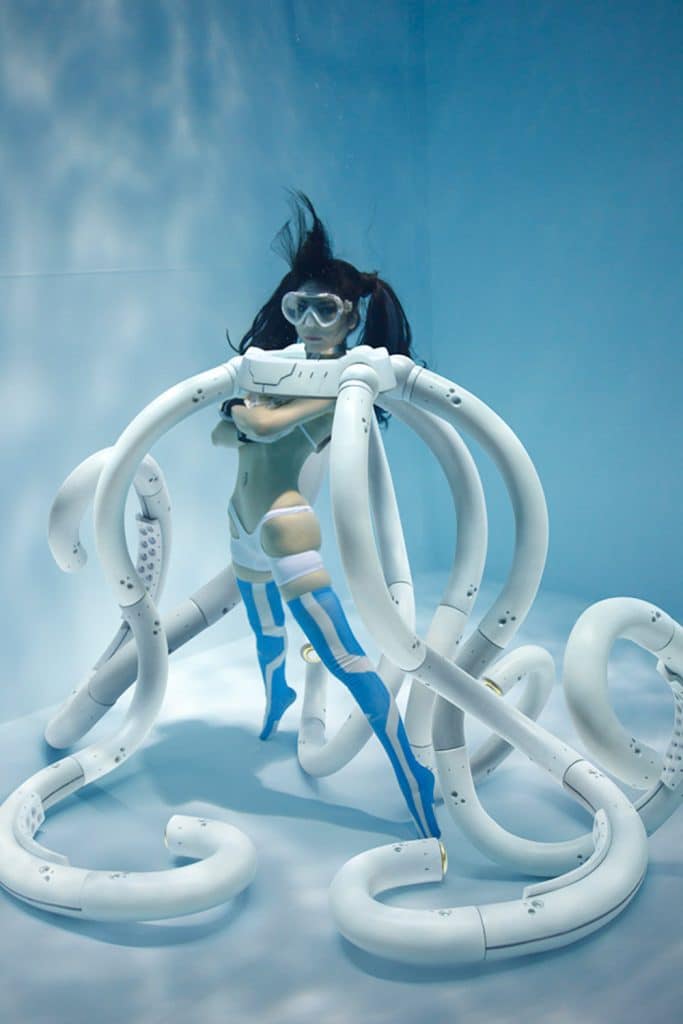 Manabu Koga of Tokyo, Japan defies conventional photographical technique and embraces a subaquatic experience altogether. Diving into the depths of water, Koga submerges himself along with the models into a fantastical and weightless photoshoot, from large pools to bathtubs. Being underwater gives the photos a natural softening to the look of the models. The freedom that comes with shooting in water allows for both the photographer and model to experiment with all sorts of different angles and poses.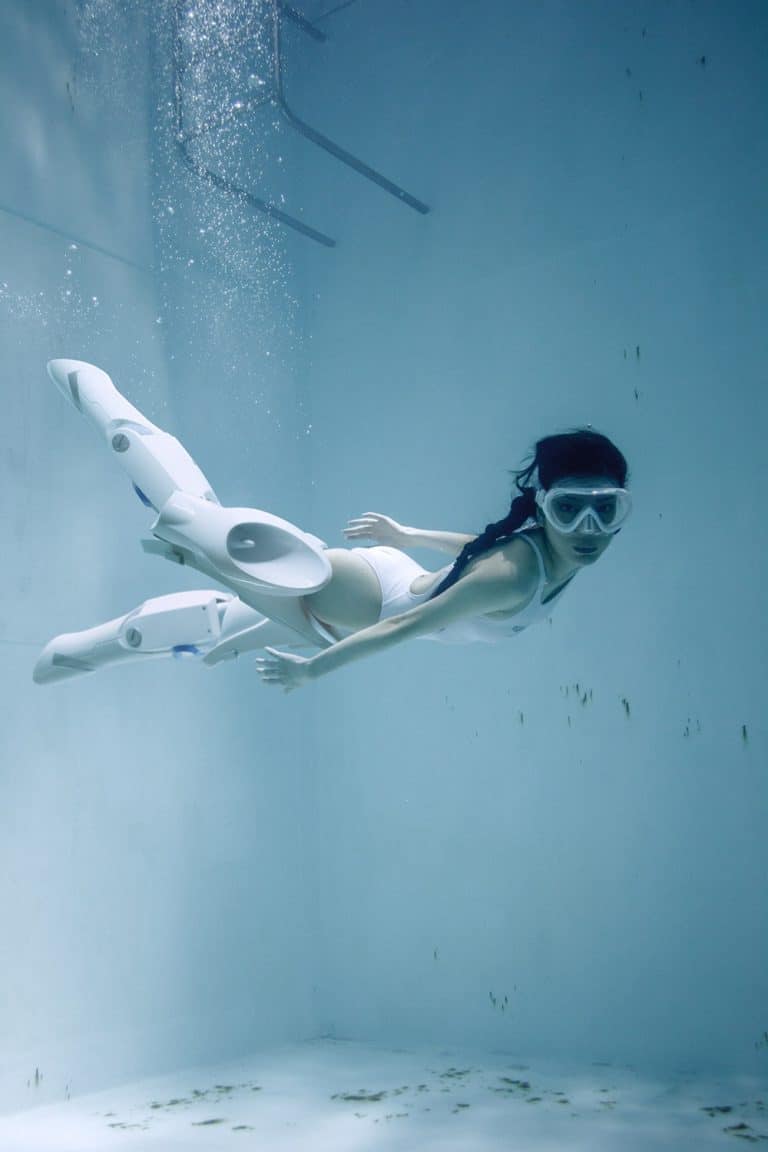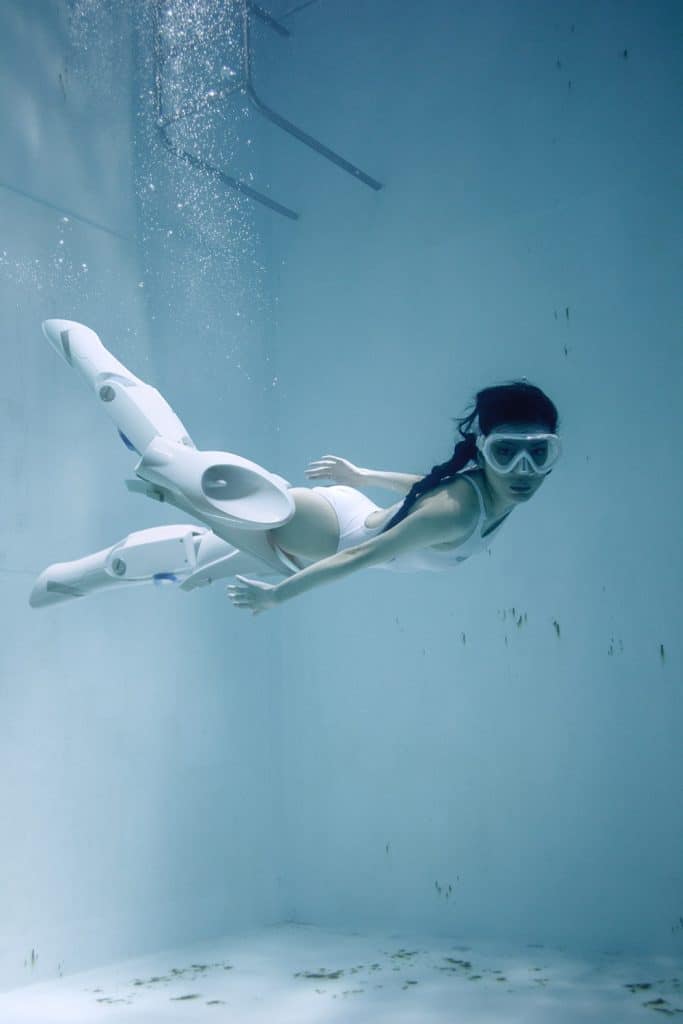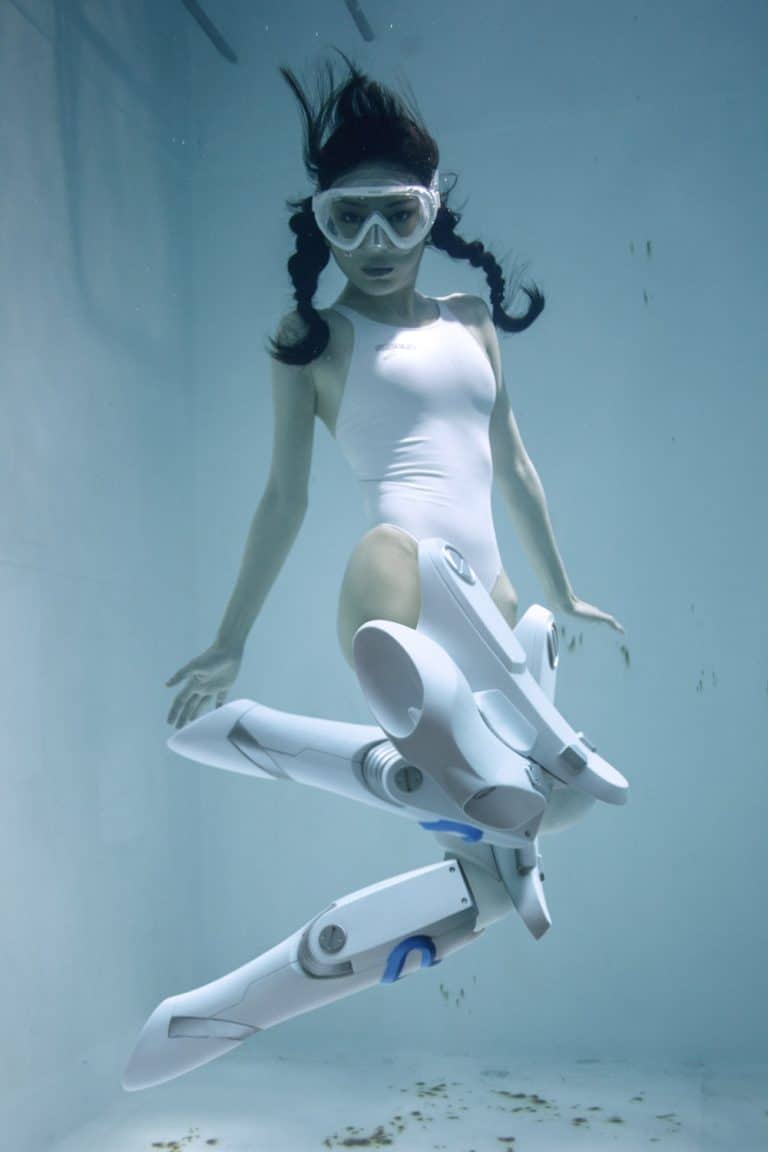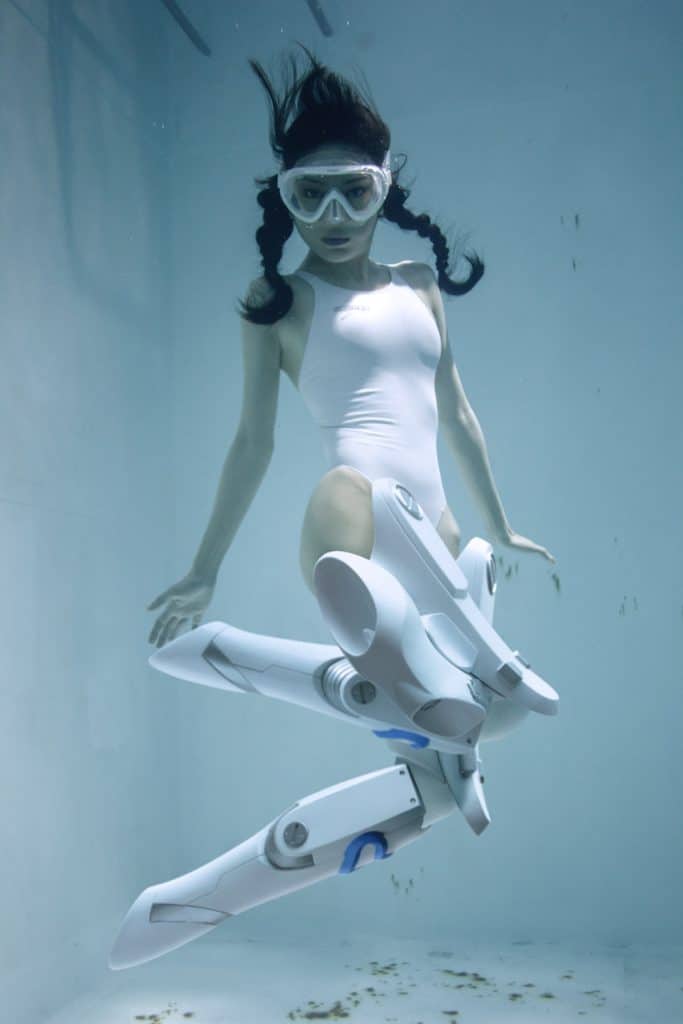 The ladies are often equipped with scuba gear and dressed in quirky cute outfits, resemblant of anime characters. Flashy swimwear, accessories, wigs, stockings, and motor boots are worn by the stunning models. Interestingly, some of the flippers and diving paraphernalia are constructed from Legos, with the props on display at Clear Gallery in Tokyo. There is an otherworldly aesthetic to Koga's photos that intrigue viewers to contemplate the challenge that comes with photographing aquatically.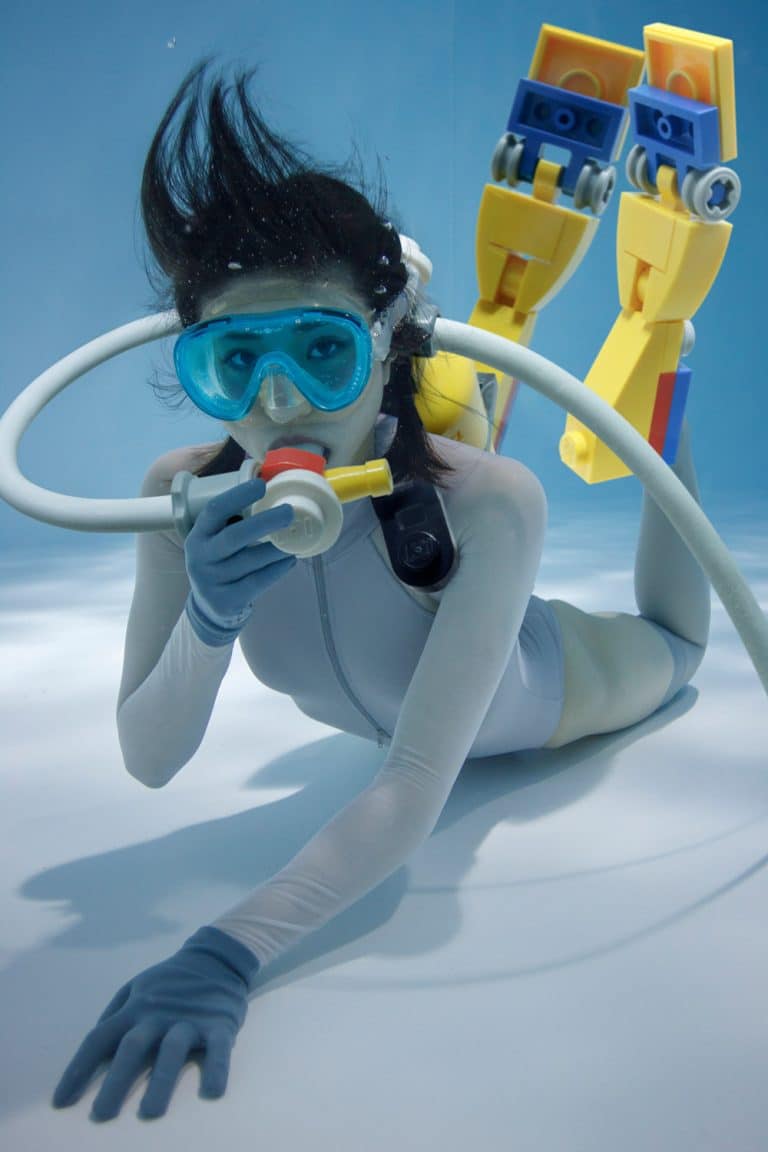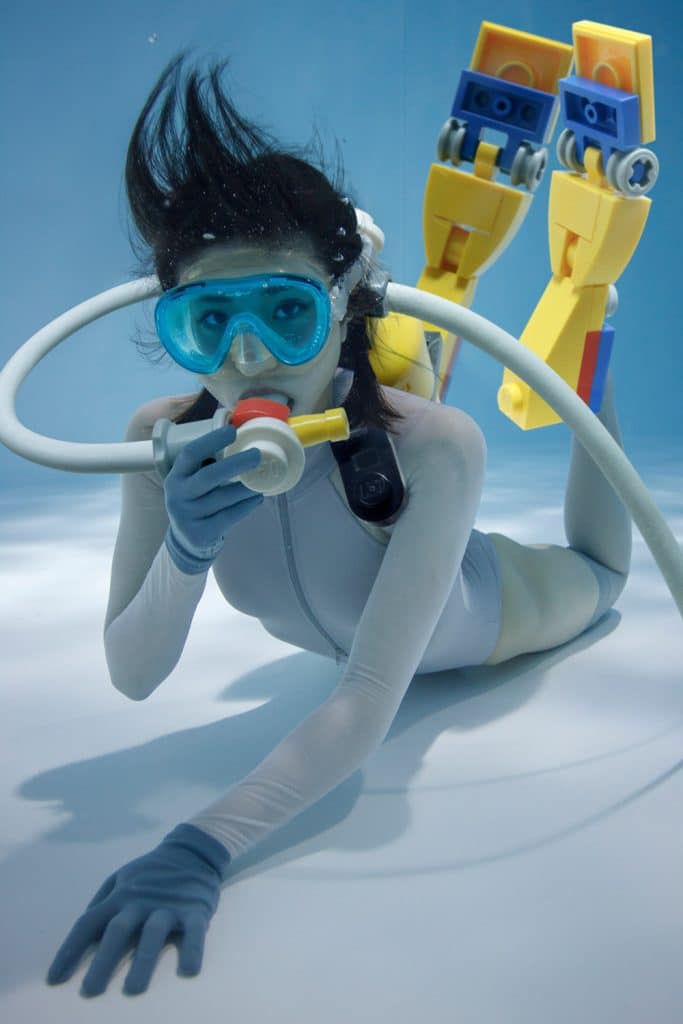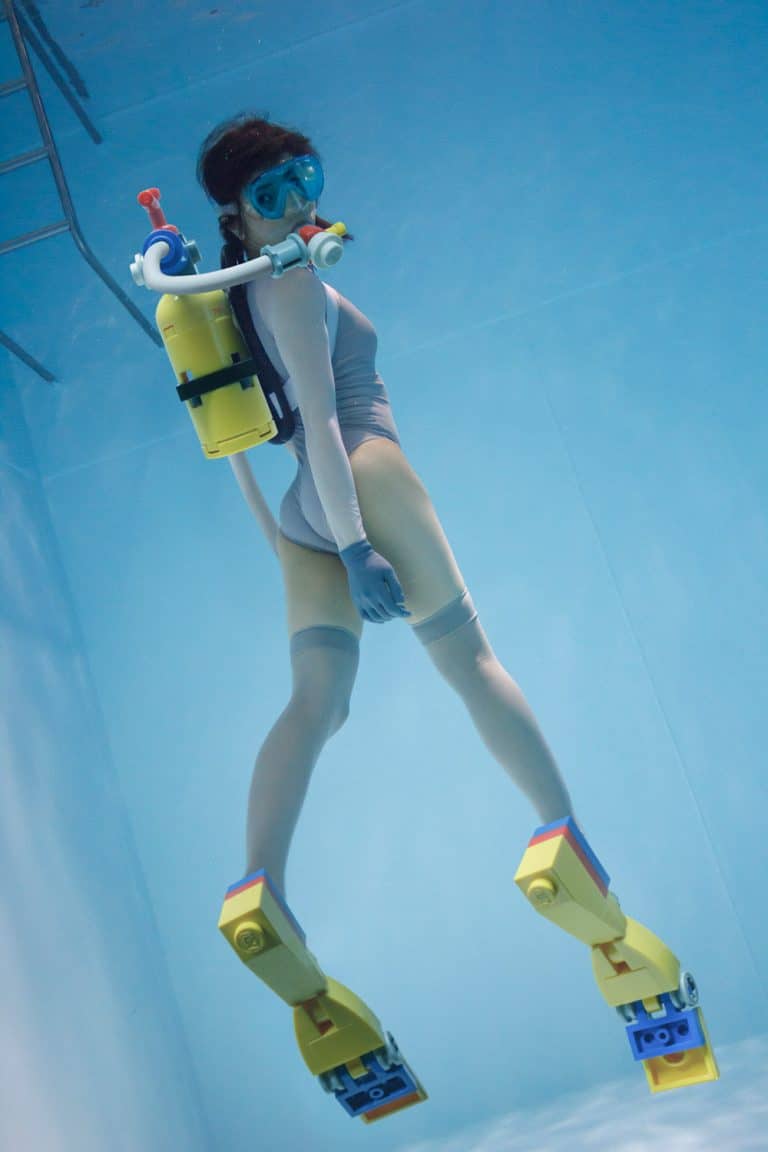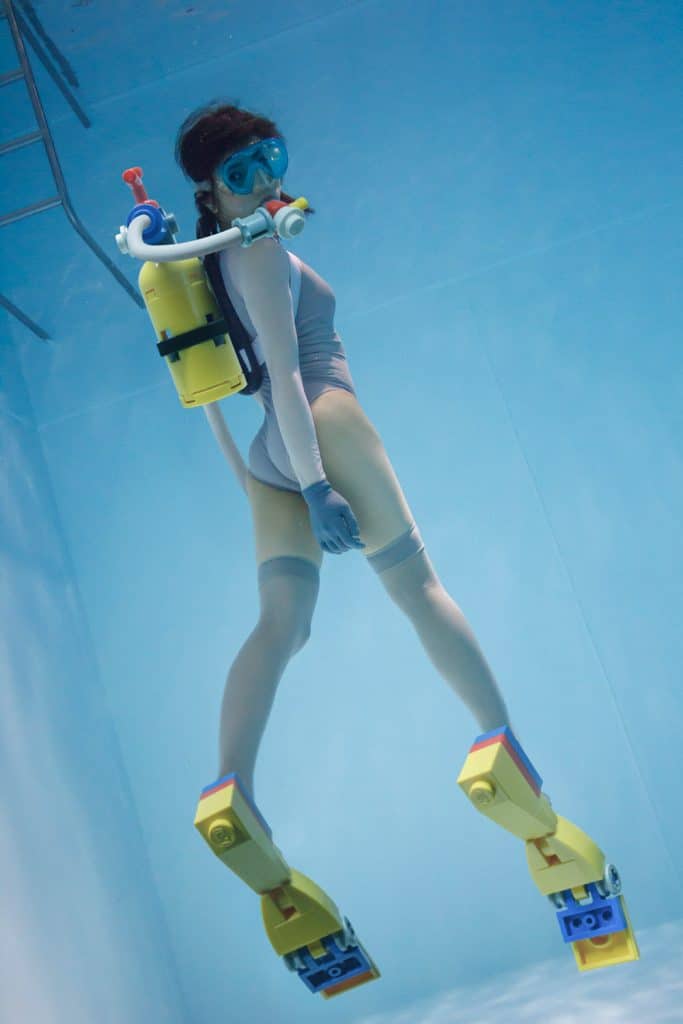 The zero gravity nature of being underwater gives models endless opportunities to explore the dexterity of the human body. Koga snaps shots from all sorts of ranges, up close to afar. The photos spark a novel sensuality that organically exudes in a decorous approach. Manabu Koga skilled in art and design presents a body of work that is sophisticated and artistic.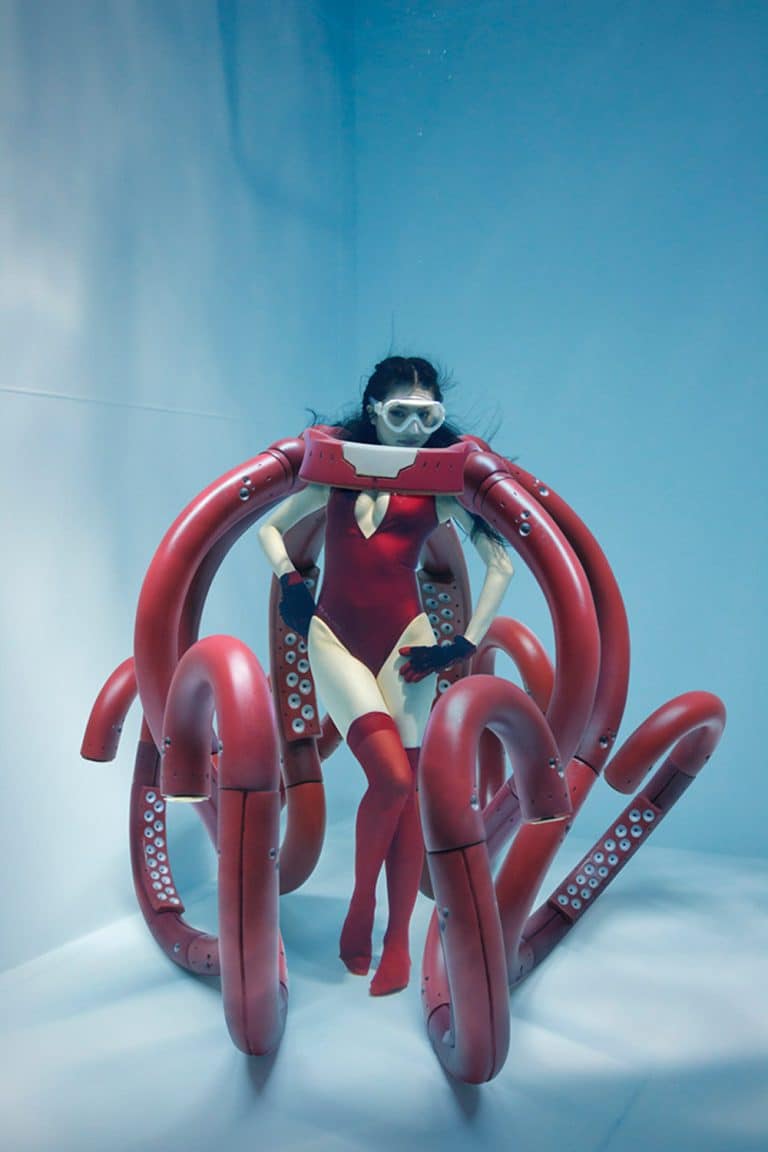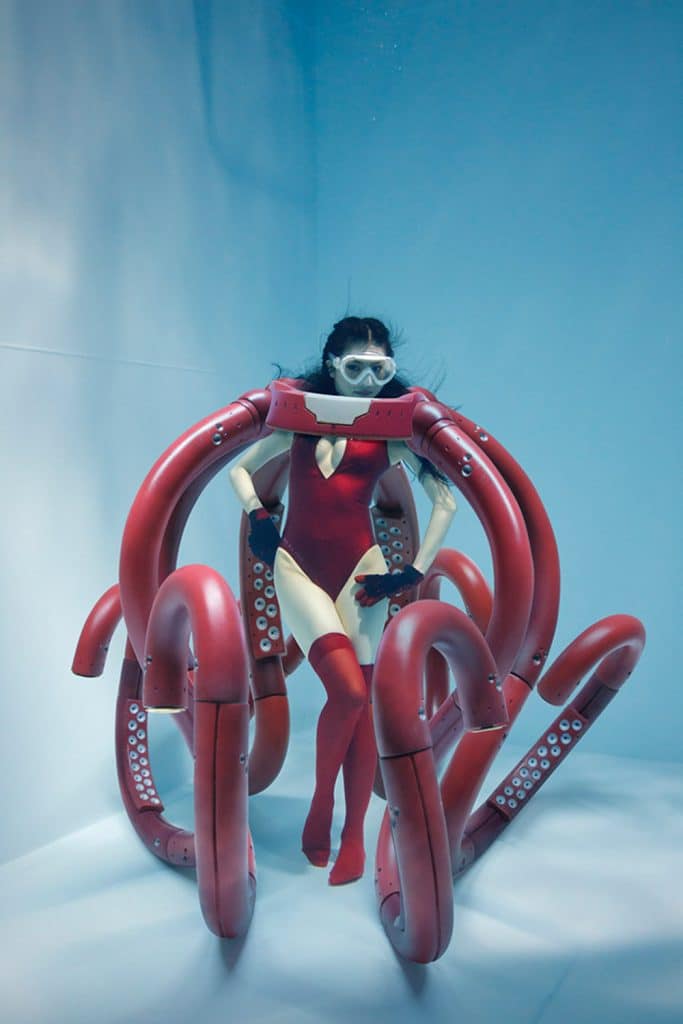 All images, courtesy of artist Manabu Koga