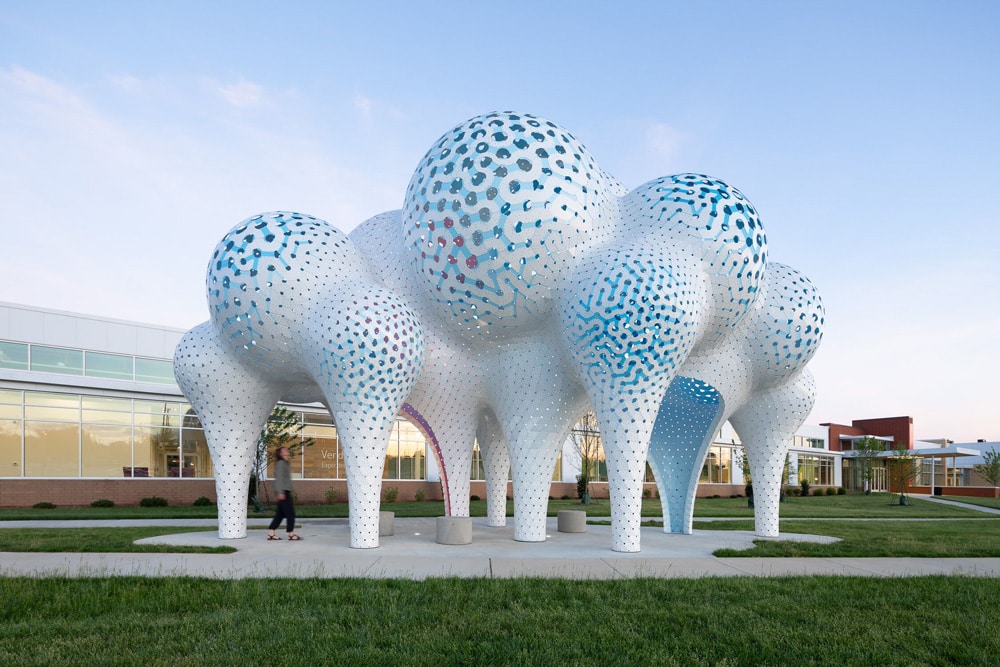 The iconic public sculpture titled "Pillars of Dreams" is reminiscent of the enchanting shapes found in Shigeru Miyamoto's Super Mario world environments.
Created by Marc Fornes / Theverymany design studio, this art-architecture amalgam is composed of white coated aluminum that is etched and pierced with the patterned details of microchip surfaces or biological Golgi complexes.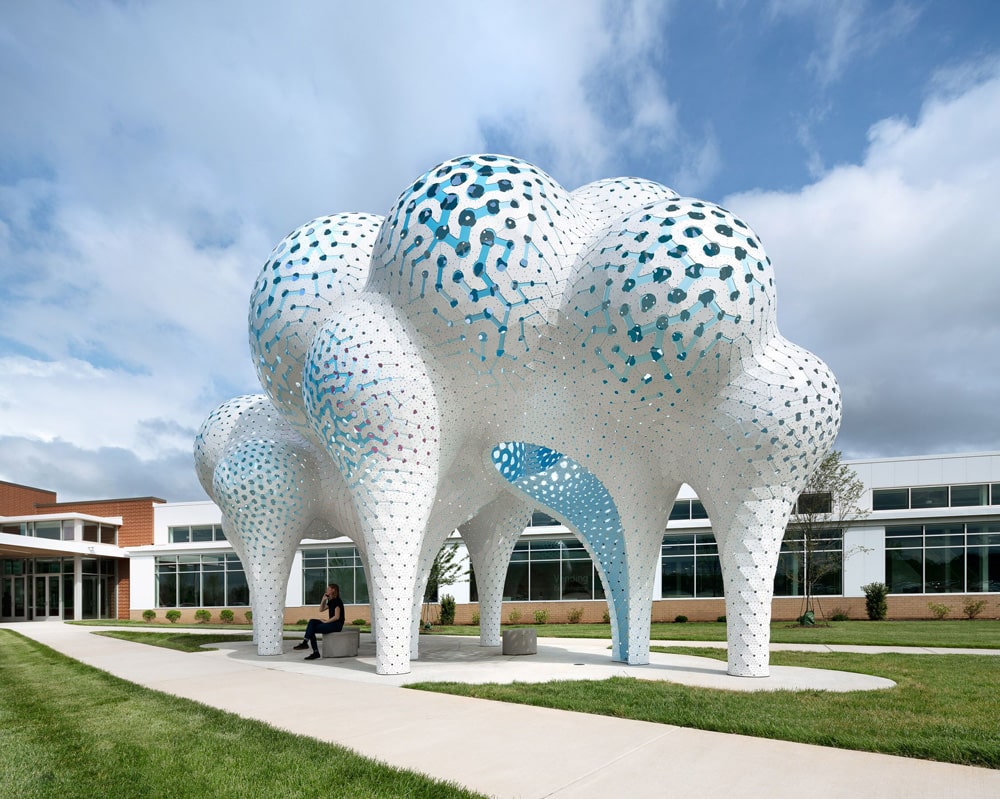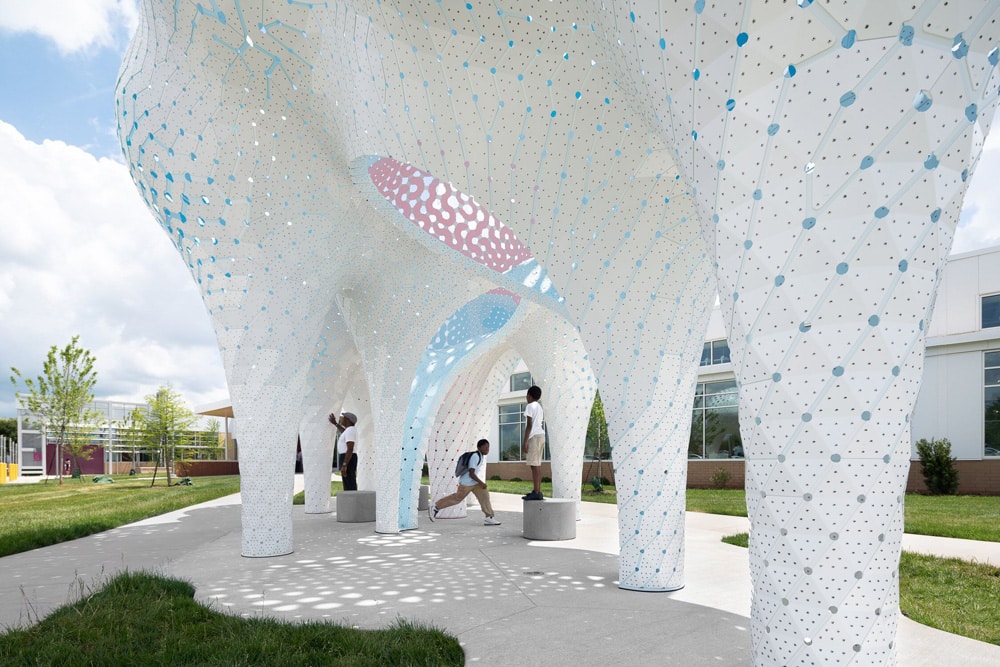 This cloud-shaped sculpture stands 26.5 feet and is comprised of over three thousand distinctive parts. Labeled as an experiential icon, "Pillars of Dreams" use its pulled and stretched volumes to make a canopy that plays with light and color while providing shade to its visitors.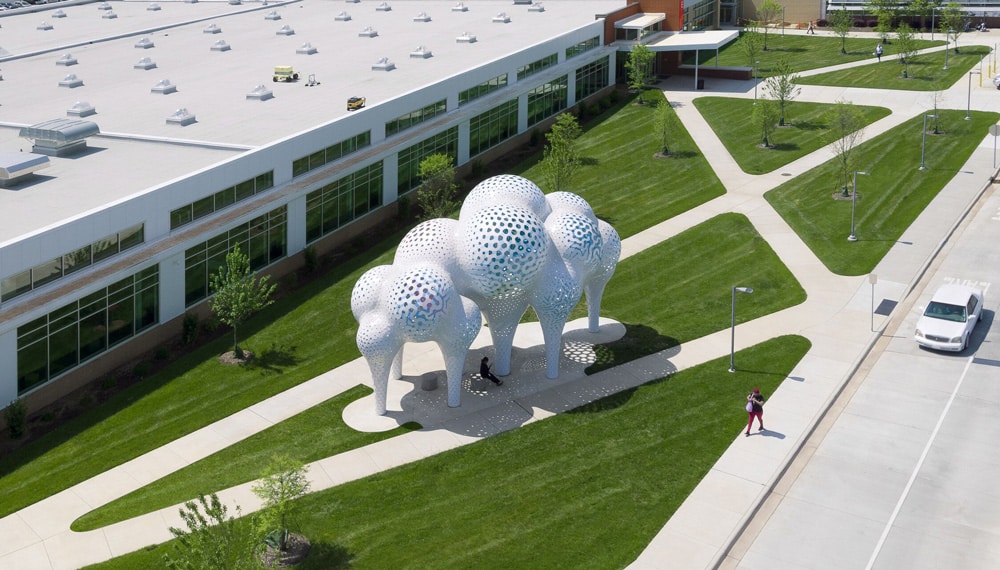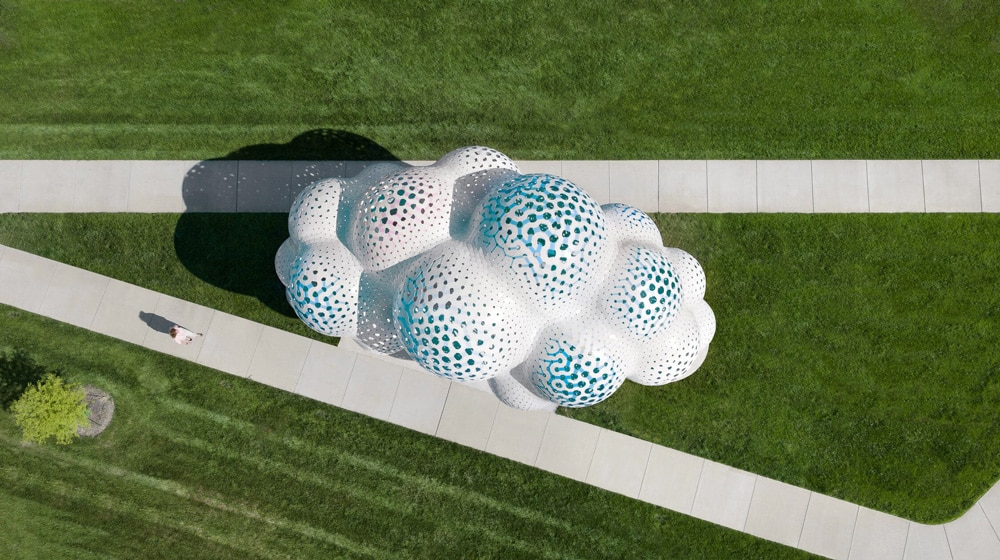 Gracing the entrance of the newly renovated Valerie C. Woodward Center which is used for community resources, playfulness, lovability, architectural dynamism, and design excellence meet as one as this sculpture's brilliant blooms stand as a tribute to public unification and the love community should show for its people.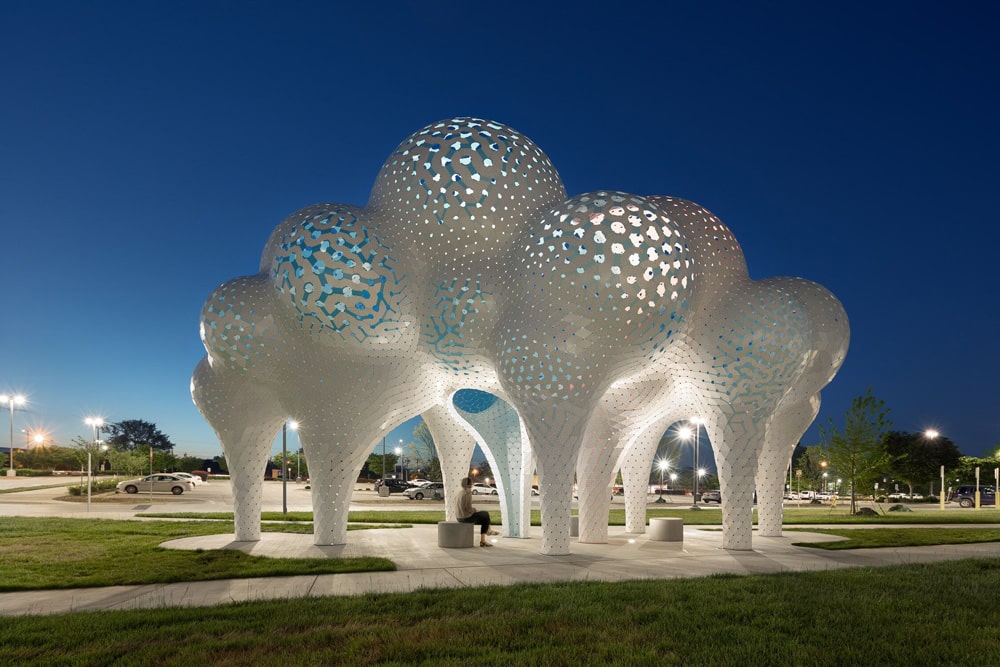 INFORMATION
All images: NAARO
For more information, visit the Marc Fornes / Theverymany website