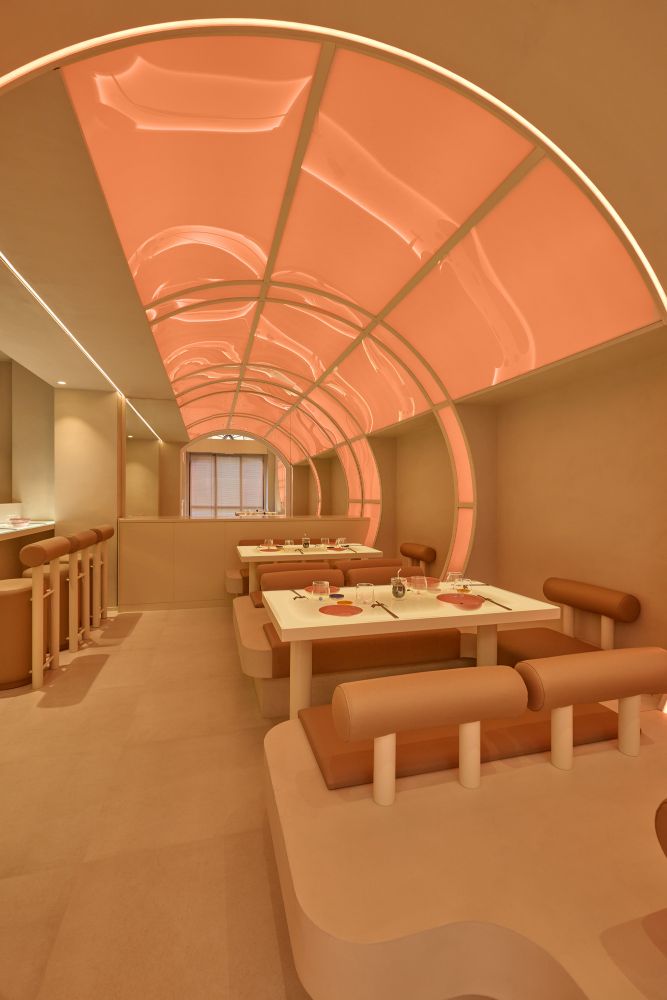 A Look at Masquespacio's Latest Project for Ichi Station in Milan
Masquespacio has recently completed a project for the sushi take-away chain Ichi Station in Milan. The founder of Ichi, Yango Zhang, had previously developed several spaces for his chain, but wanted to focus on the dine-in experience for the new opening.
The identity of Ichi's spaces had been inspired by travel and stations, but Masquespacio wanted to evolve the identity to a more conceptual one. They proposed a futuristic theme that would showcase the innovative and colorful sushi on Ichi's menu, developed by Yango and chef Haruo Ichikawa.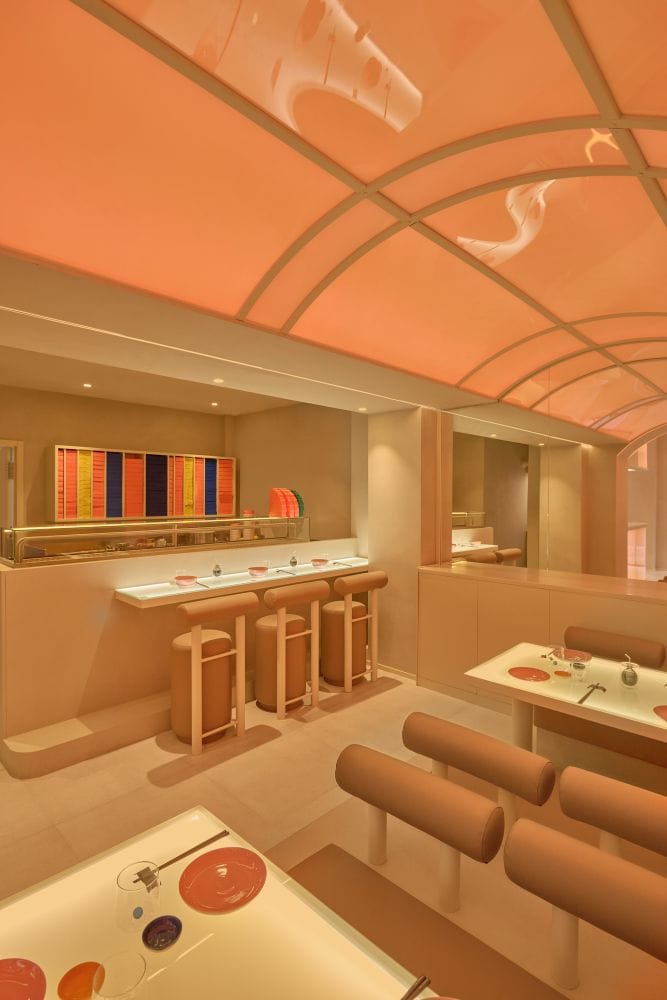 The project is located in a historic building in Milan, and the previous design intervention had incorporated arches and vaults that were typical of the building's style. However, Masquespacio decided to break away from traditional elements and create a contemporary concept that would transport diners through time.
The new design is inspired by the 90s and represents a journey through light that introduces diners to Ichi's eclectic flavors.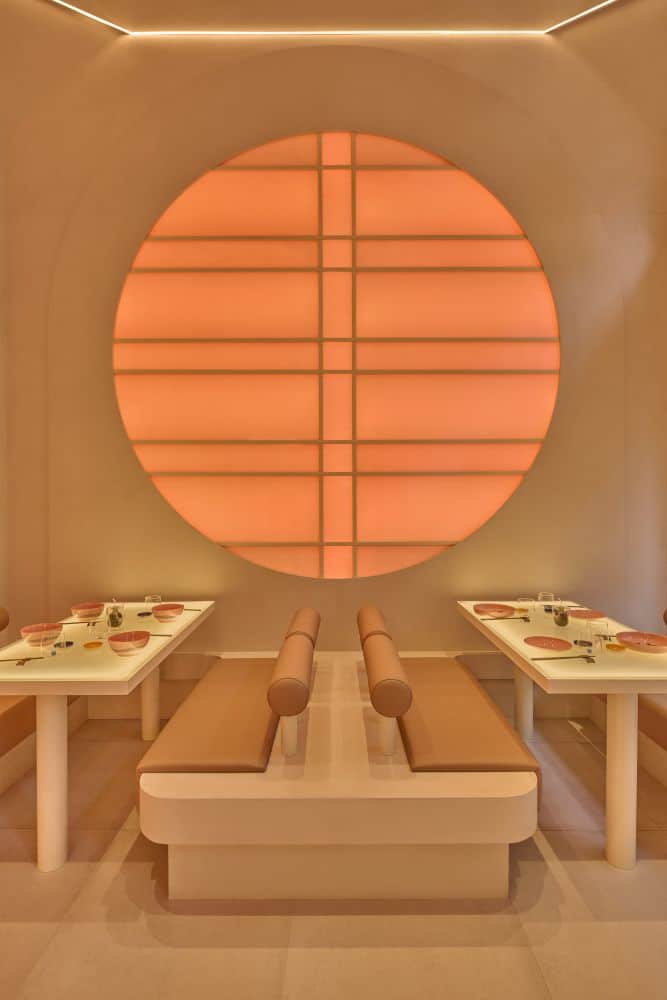 As with all Masquespacio projects, the design incorporates custom-made furniture and a personalized language to create a unique identity. Glass tables with interior lighting provide a one-of-a-kind dining experience, and simple materials like glass and microcement were used to create homogeneous surfaces reminiscent of a space ship.
One of the most striking elements of the design is a lowered ceiling in the second part of the restaurant that creates a tunnel to the future. Diners can watch a live performance of Ichi's sushi chefs and enjoy the atmosphere transformed by an indirect LED lighting system with RGB colors.